D23 hosted a reunion of the creative forces behind one of our favorite Disney Parks attractions.
It's been 35 years since Captain Rex first attempted to fly a Starspeeder 3000 to the forest moon of Endor, and this week creatives from both Lucasfilm and Walt Disney Imagineering (WDI) gathered at Star Wars Celebration Anaheim 2022 to discuss the ongoing legacy of the beloved Disney Parks attraction, Star Tours.
After an introduction from Michael Vargo, head of D23: The Official Disney Fan Club, host Ashley Eckstein first welcomed those involved in the original version of the attraction, including Imagineer and Disney Legend Tony Baxter, Industrial Light & Magic (ILM) visual effects supervisor Dennis Muren, and Imagineer Chris Runco. Later Eckstein was joined by WDI's senior media producer Meghan Short and ILM visual effects supervisor Bill George, both of whom have contributed to newer renditions of Star Tours at Disney Parks around the world. Together, the panelists explored the distinct creative challenges and rewards of this ever-evolving theme park experience.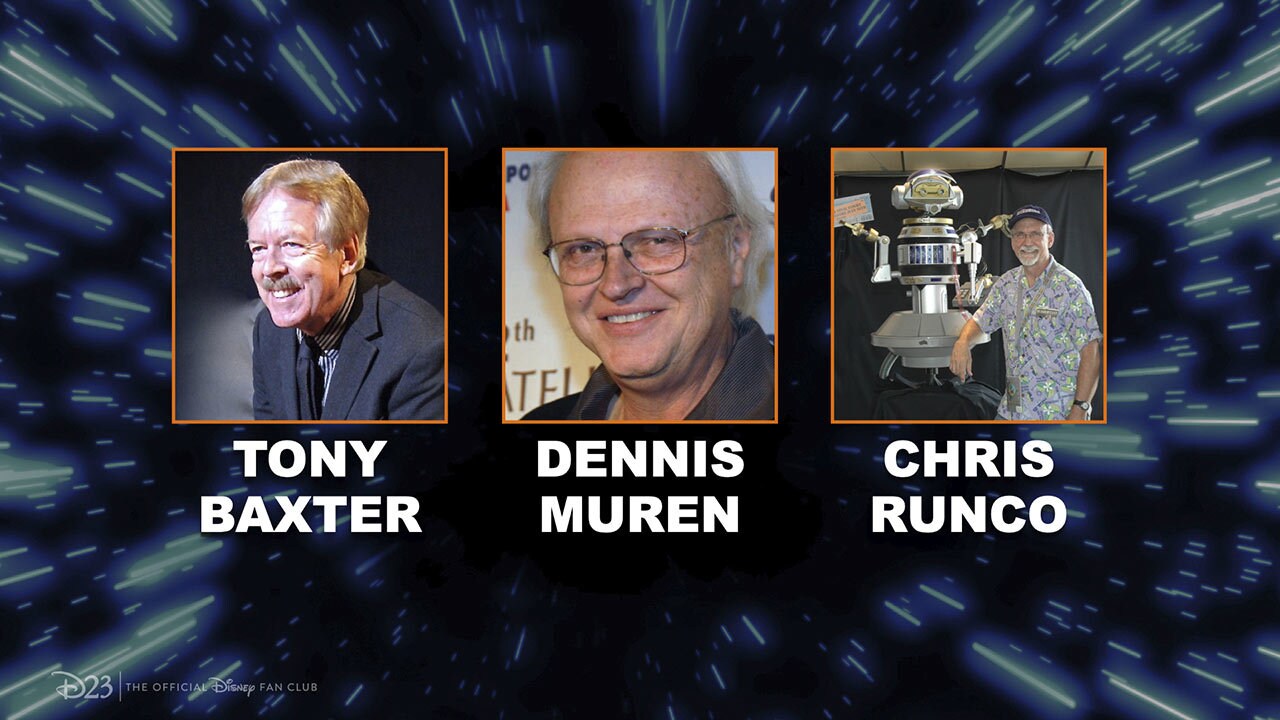 1. Timing is everything. Even before the release of Star Wars: A New Hope in 1977, Tony Baxter had the opportunity to meet Dennis Muren. Through a mutual friend, the Imagineer attended a small gathering where Muren and ILM colleague Phil Tippett had gathered some alien costumes being used for reshoots in the Mos Eisley cantina, as well as stop-motion figures for the holochess sequence. "There was no knowledge that night that I was looking at the raw material of what was going to be a revolution," Baxter reflected.
Nearly a decade later, Baxter would help lead the effort to do something unusual at Disneyland: adapt a film outside the Disney canon for an attraction. The original park had been rooted in the films of Walt Disney, and by the 1980s, Disneyland was searching for new cultural relevance. For Baxter, Disneyland "had to link with the best popular culture of the time, and there was no question that George [Lucas] had nailed that, first with American Graffiti and Star Wars came along and Indiana Jones not long after that." He poignantly noted that the films of Lucas or Steven Spielberg even reflected their own childhood influences from the work of Walt Disney.
2. Every new project brings a new challenge. Star Tours was an unusual opportunity for the Imagineers as well as Dennis Muren and the visual effects crew at ILM. "The idea of doing a film that's a view out the window with no cuts at all gave you a lot of neat visual effects," he said. With their existing knowledge of the Star Wars aesthetic, the ILM team could adapt their effects to the distinctive, uninterrupted format of the attraction.
Key to Muren's approach was the need to use the methods of storytelling in the movies. As he explained, cuts in a film have "pause and action to reset your mind." With little more than 20 seconds of film for each shot, they had to devise ways to hide the cuts and maintain the seamless view out the window. "We'd have to quickly bank off to make the screen blurry [in order] to make a cut between one piece of film and another," he said, "or have a laser flash across the frame."
Another difference from ILM's standard workflow on feature films was the crew's ability to work directly with WDI in the design of the Starspeeder's flight dynamics, "so long as we get the story points in there and nobody gets sick," as Muren explained. Baxter added that George Lucas himself suggested the key moment when the Starspeeder turns the wrong direction and proceeds into a restricted maintenance bay.
3. Used materials lend authenticity. Before Star Tours, Imagineer Chris Runco had collaborated with Tony Baxter on attractions like Big Thunder Mountain Railroad. The chance to work on a Star Wars project was an exciting opportunity because, as Runco explained, "the whole [WDI] model shop crew were fantastic Star Wars fans." They were "in awe" of what artists like Muren up at ILM had accomplished.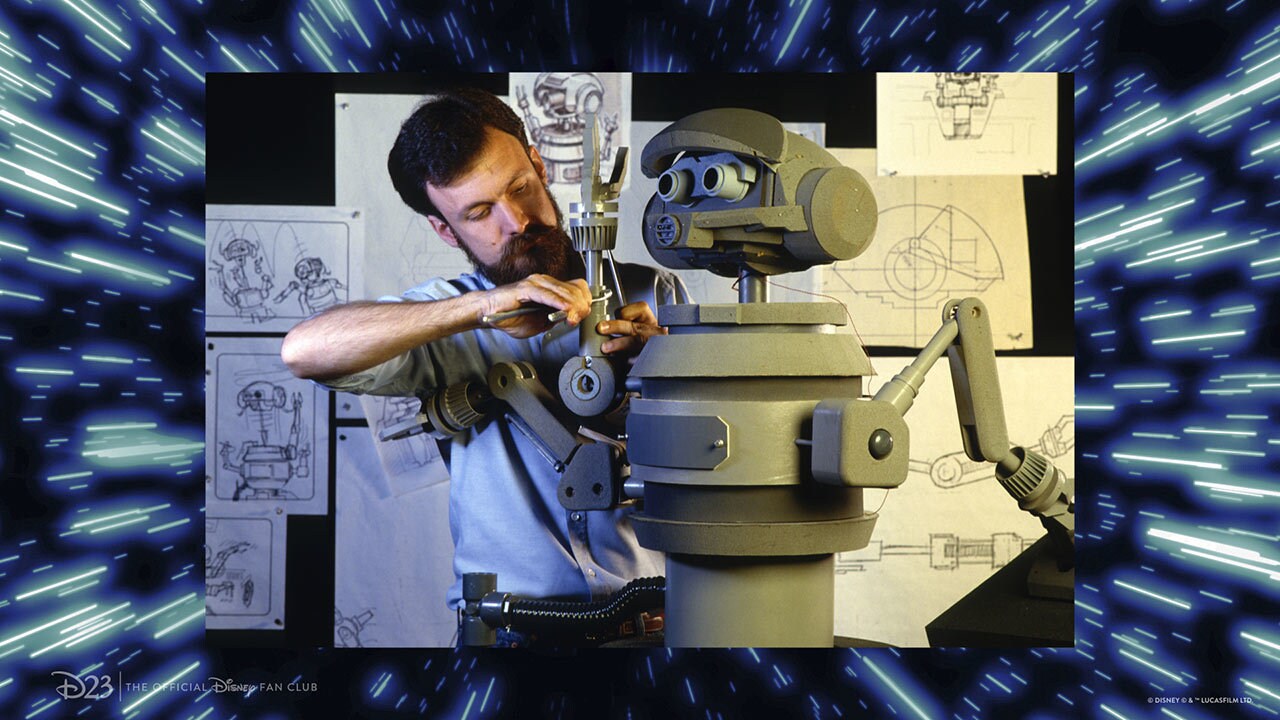 During one of Lucas' early visits to WDI, the filmmaker conceived the idea of including a pilot droid in order to add greater dimension to the ride experience. Runco had seen the quick napkin sketch that Lucas himself had drawn of "a little stick figure robot in front of the screen." Having made robot designs for Epcot in Florida, he was asked to develop the pilot who'd become RX-24.
"We started small and worked up," Runco explained, from drawing to maquette to full-size animatronic. An admirer of the "used future" concept for Star Wars first devised by Lucas, he adapted used parts from local junk stores to add detail and authenticity to the character's appearance. This included the fabled "remove before flight" ribbon, something he'd actually discovered in a pile of surplus airplane parts. "Little did I know it was actually perfect for him!" Runco said. In addition, he worked on the droids for the original queue line, including the adaptation of audio-animatronic geese from the closed attraction America Sings and kit-bashing mouse droids with garden-scale model train sets.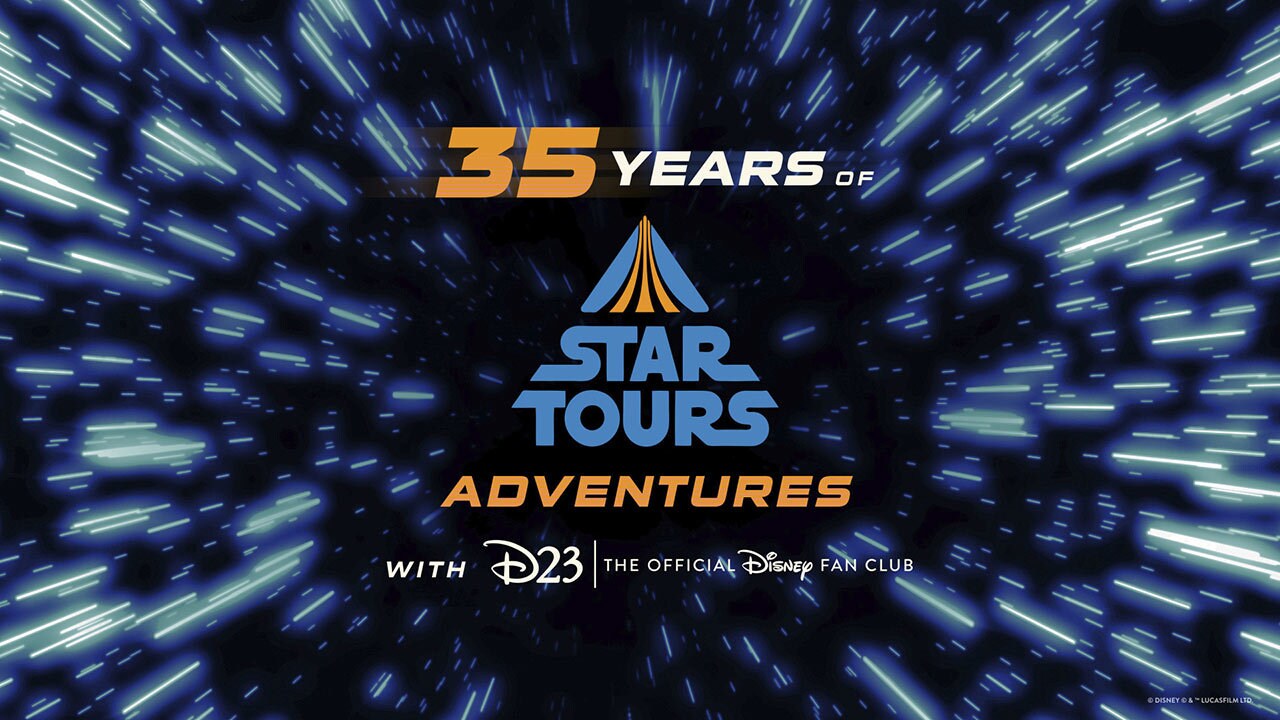 4. Imagine how to present a familiar thing in a new way. ILM's Bill George had first worked on Star Wars during production of Star Wars: Return of the Jedi back in 1982. By the time he began development on new updates for Star Tours set to debut in 2011, three additional films had been released. Together, the ILM and WDI teams aimed to create a revised attraction that offered multiple destinations with random combinations. George recalled that Imagineer Tom Fitzgerald described the new format as "like a jukebox," with new tracks being added all the time.
"We had the basic script," George explained of their approach to new locales like Tatooine or Kashyyyk, "but then we would say, 'How are we going to show something that's familiar and that we all love…but also at the same time show something that's different and unique?' That was the philosophy of how we approached this."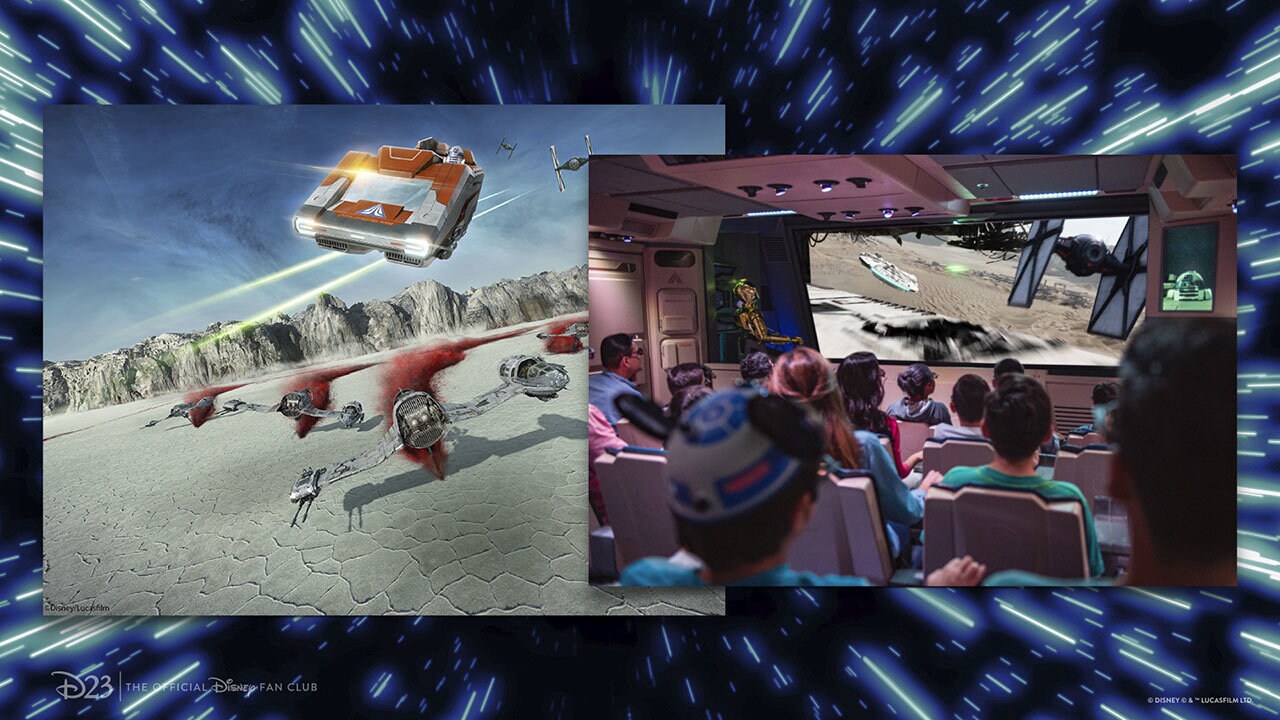 5. Advancing technology provides new capability. For the original Star Tours, Tony Baxter and his WDI colleagues had envisioned a rollercoaster attraction with switching tracks that provided different experiences. The space demand, however, was too high. When fellow Imagineer Randy Bright visited a developer of military flight simulators in England, there arose a new possibility. After their group tested the cutting-edge technology, "it was clear…that this would allow you to feel how Luke Skywalker felt," as Baxter put it.
This innovative move included the need to mount 70mm film projectors within the motion-base system, something current-day Imagineer Meghan Short marveled at. "It still just blows my mind that that could work," she said. The move to digital projection for the updated Star Tours adventures "allowed us to have different motion experiences that we couldn't really service with the original," including favorite moments like the podrace. This extended to the continued expansion of the Star Tours itinerary, with locations like Crait or Batuu appearing in the attraction even before their corresponding movie or land opened to the public.