Lucasfilm's legendary designers and Walt Disney Imagineers discuss the differences between creating concepts for film and making something real for the new themed land.
For years, the cinematic wonder of the Star Wars galaxy has captured imaginations, transporting viewers off this rock and hurtling into adventure through hyperspace. It's a universe unlike any other, filled with planets and creatures that are at once completely alien and somehow totally familiar.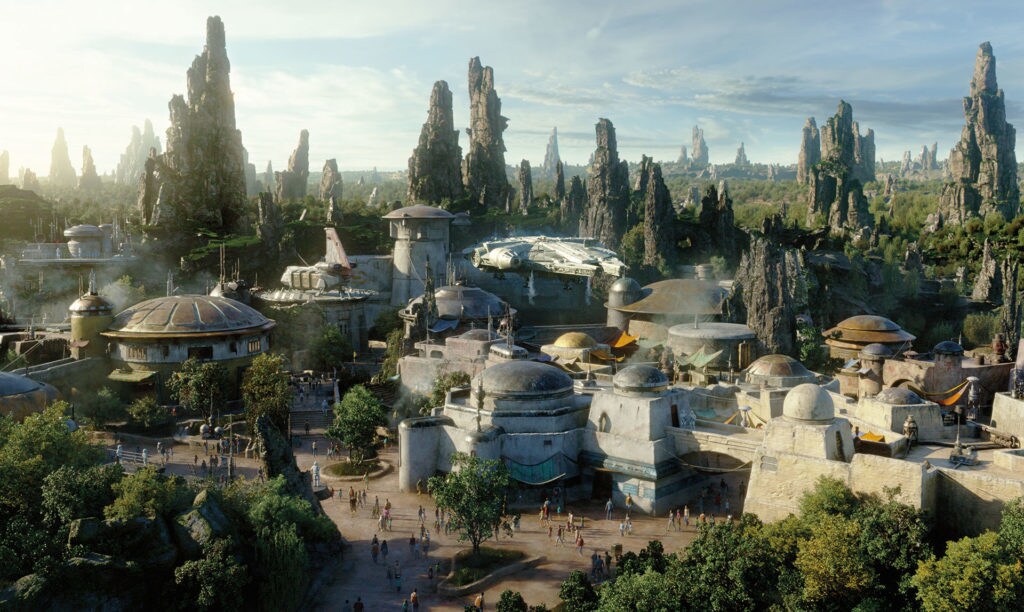 But to make the galaxy out of brick and mortar inside Star Wars: Galaxy's Edge, where fans could step onto the dusty surface of a real Star Wars planet for the first time, artists and designers couldn't entirely rely on the same movie magic that brings those worlds to life on screen. The project is the culmination of Lucasfilm VP and Executive Creative Director Doug Chiang's lifelong love of the saga and individual artistic expertise. "Of all the Star Wars experiences, whether it's a video game or a film or a themed attraction, this is one of the most challenging and the most fulfilling for me," he says. "It reminds me of when I first saw Star Wars when I was 15. When I saw it in the cinema, it was amazing. But I really wanted to go there and visit that place. And now we can."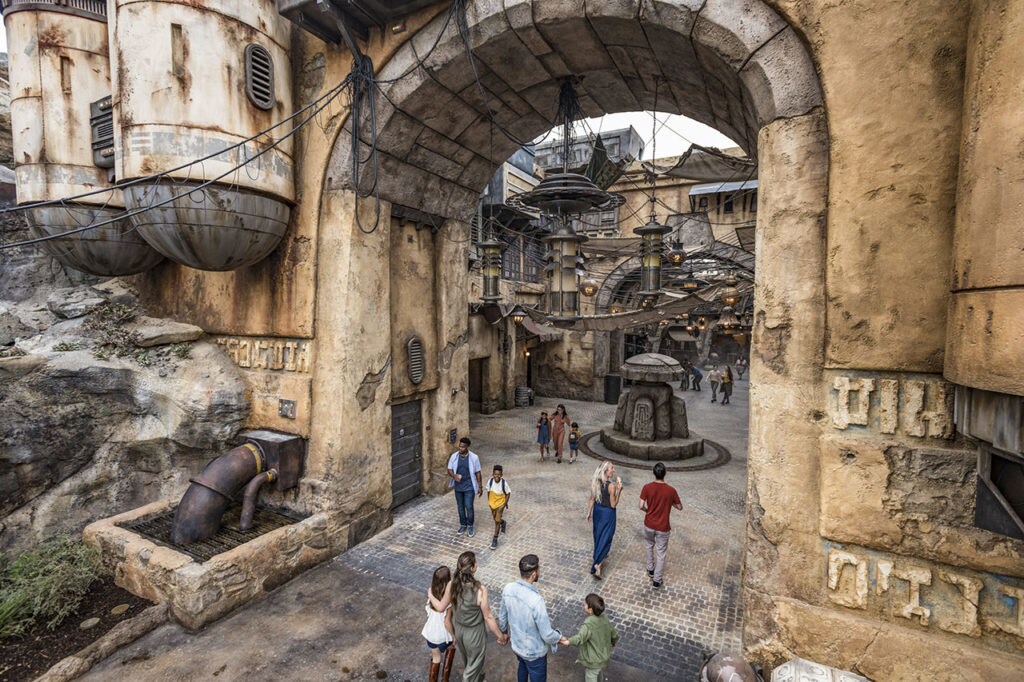 The truth is, from the beginning, Star Wars storytelling has been grounded in reality, an attribute that helped the design team for the new themed-land now open at Disneyland® Resort and opening August 29 at Walt Disney World® Resort. "We try to give it that layer of reality, that history," Chiang adds. "Who has been living here? What have they done here?" 
"It really just looks so realistic," says Kirstin Makela, Walt Disney Imagineering's art director on the project. "We want our guests to feel like they're in a new environment that also feels familiar to the world of Star Wars, but gives them a sense of adventure that they can actually make this world their own."
However, making something feel real in a movie and making something realistic that holds up to the naked eye and all five senses are two very different things.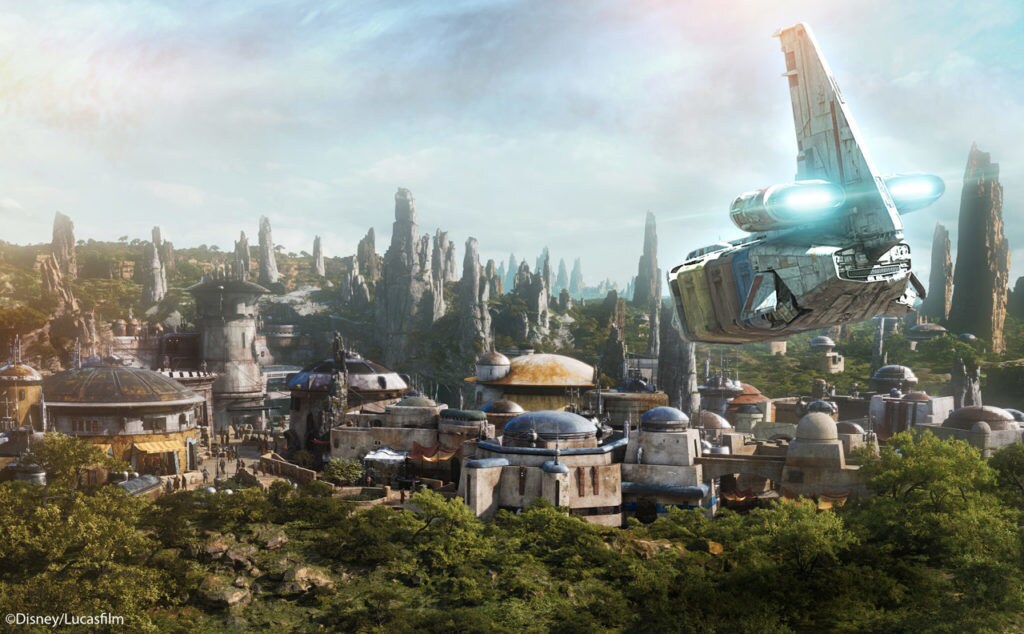 Imagined nature meets imagination
The planet of Batuu and Black Spire Outpost started out just like any other Star Wars setting: as concept art. Erik Tiemens, a longtime concept design supervisor for Lucasfilm and Star Wars: Galaxy's Edge, was part of the crew that traveled to Turkey and Morocco in search of real-world inspirations, personally shooting nearly 3,000 reference photos to help inspire those earliest iterations.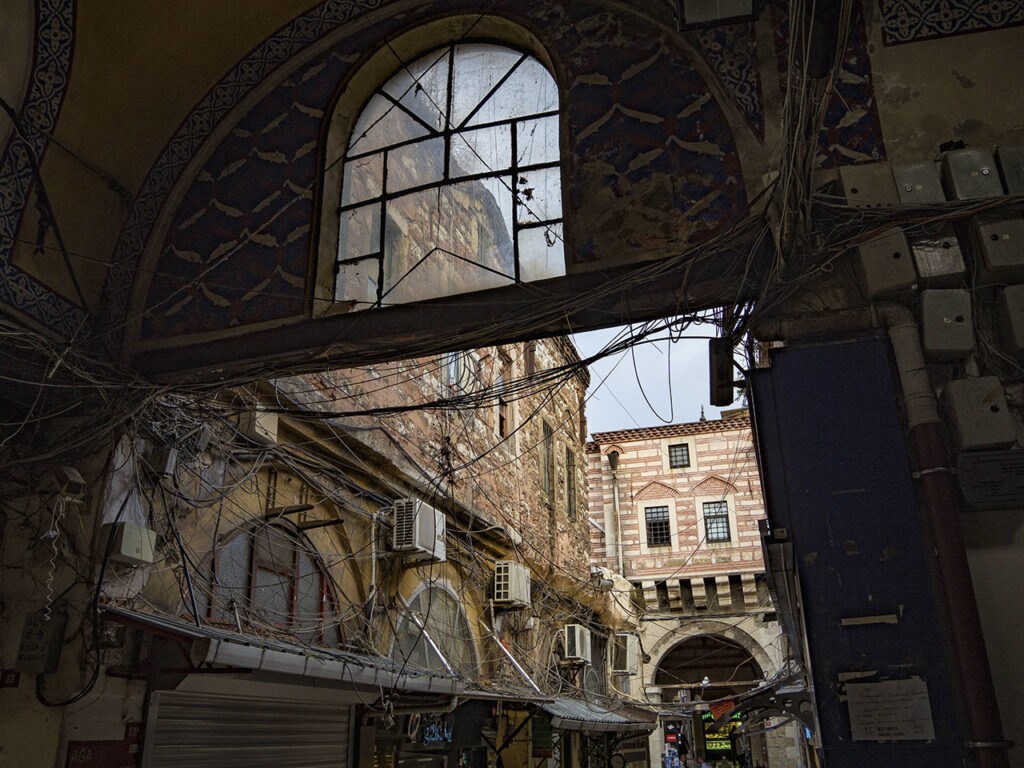 At its core, Black Spire Outpost could only be realized fully if the planetary surface felt natural and authentic. Tiemens dug into geological research of petrified trees and sedimentary rock work, merging the two. "I wanted it to be very simple," he says. "The first exploration was between good and evil in the landscape." Color was peppered throughout to evoke emotion and symbolism, with playful pops and washes in the marketplace acting almost as an invitation to come wander the stalls.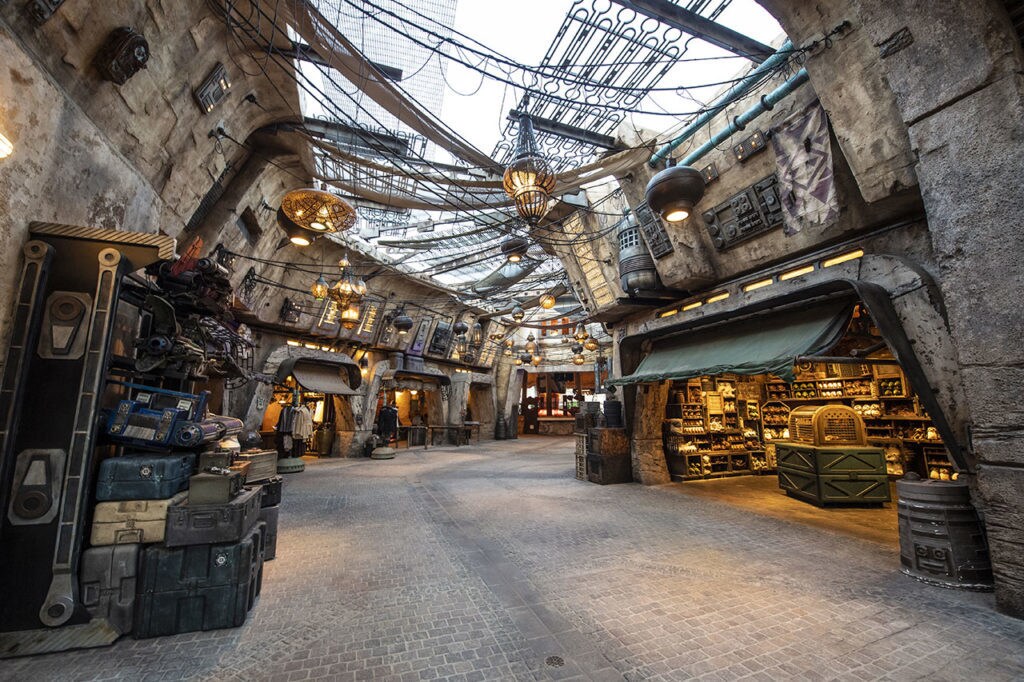 "One of the fun challenges of designing Star Wars: Galaxy's Edge is that we were creating a unique landscape that was grounded in reality," Chiang adds. "We had to make sure that the landscape actually had a geological history, that you could actually understand how the land was formed and that made it feel real, that it wasn't fantasy….So you saw these horizontal strata mixed with a vertical spires. It kind of grounds it in something that's very familiar, but yet it kind of takes it to another level."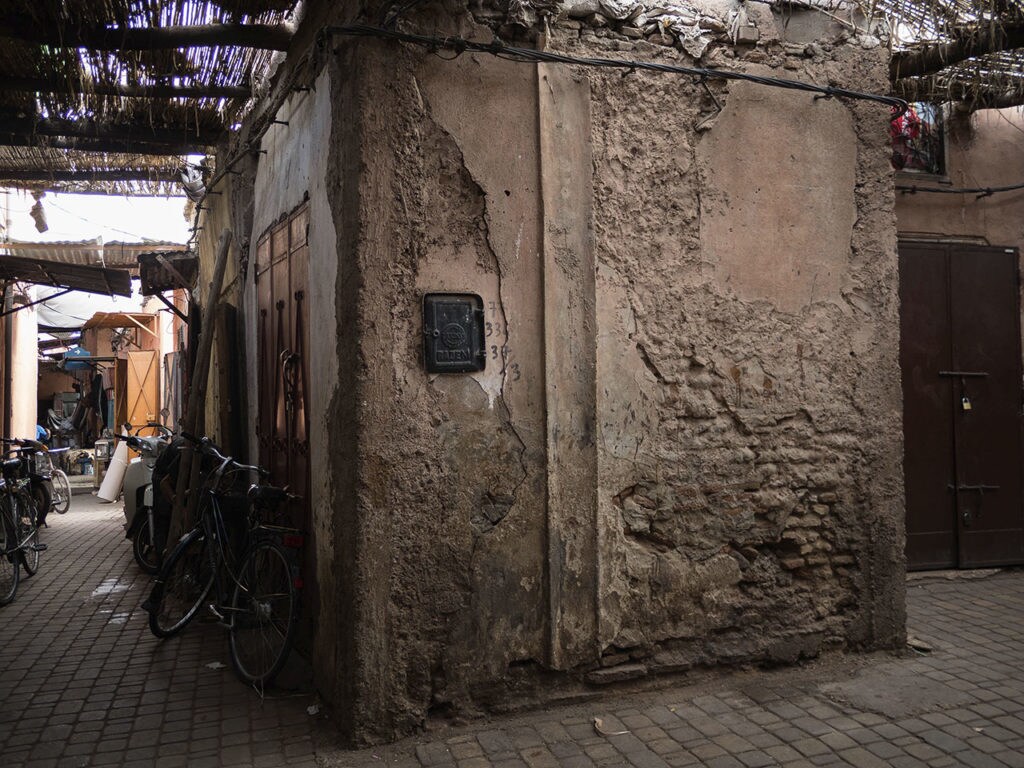 Building the outpost on top of that geographical base gave it a sense of time and a placement in galactic history. Designers sought to reverse-engineer the world to peel back layers and reveal different moments. Buildings that were just being built were aged to appear as if they had weathered long years, relics from ancient cultures were co-mingled with the newer construction that heralded the arrival of the First Order and the Resistance. "We look at a wall, we might see blaster marks," Tiemens says, inspiring viewers to think, "'Oh, there was some event there.' Just looking at the village itself, Black Spire Outpost is trying to tell a story."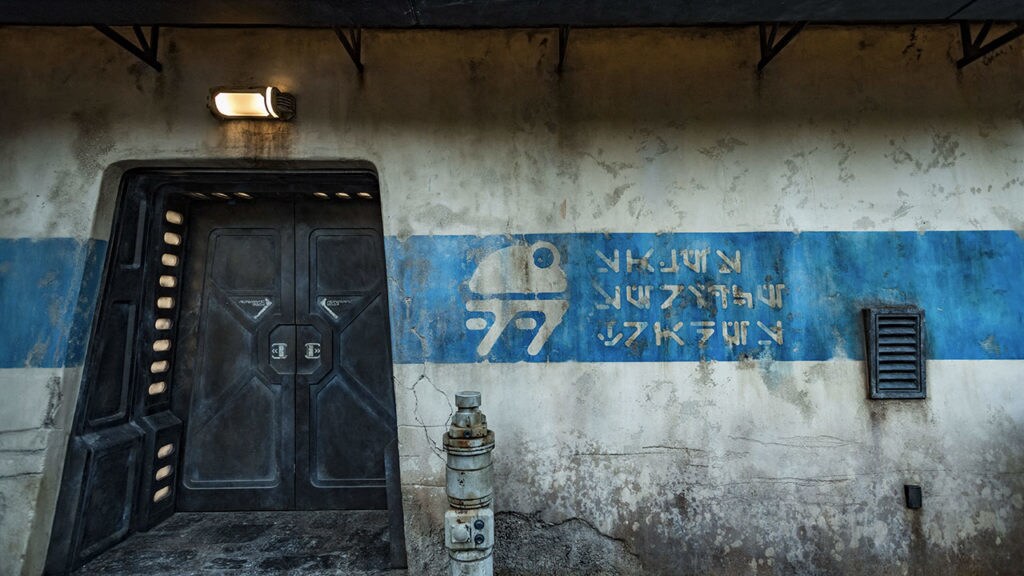 Lessons from George Lucas
Tiemens, like Chiang, owes his career to being completely enveloped in Star Wars from the moment he saw it as a seven-year-old. "The original Star Wars movie, that really left sort of an indelible impression." The design of the galaxy far, far away inspired him to seek out a Joe Johnston sketch book and begin honing his own skills as an artist. "You would remember things even at a subliminal level -- the textures and the lighting on the original cantina, the exterior of that." And through his study, personally and professionally, he learned that a key component in creating Star Wars was for designers to bring their own perspective to the mix. "A big influence in the design process would be looking at what's inside yourself."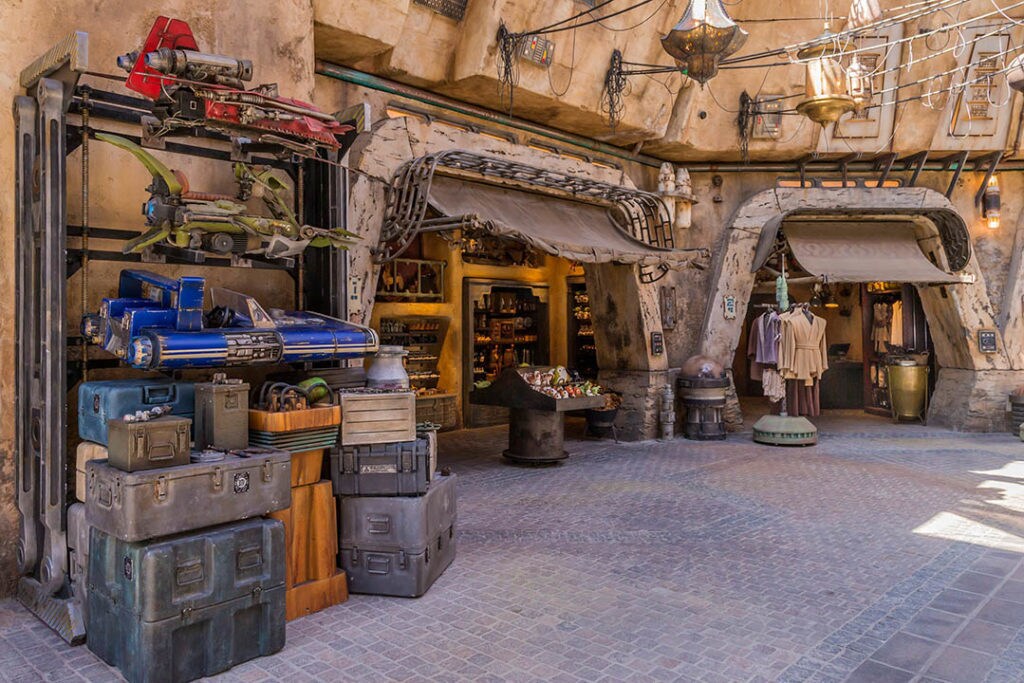 For Star Wars: Galaxy's Edge, the marching orders for the design approach were part period film, part city planner. "Like it was a real location," Chiang says. Batuu as we experience it on our planet had to blend together as one seamless and cohesive world, just as if we had stepped inside of a Star Wars film and onto a real planet in the Outer Rim. "A big challenge for us in designing Batuu is we had to make sure it all integrated," Chiang says. "My trick was to approach it like how we design for films. For films, we try to create a world that's very believable, from a very specific point of view." It was more science fantasy than space future. "This was a lesson that I learned from George [Lucas], because he considered Star Wars not as science fiction, he always considered it a period film. So we designed it like a period film."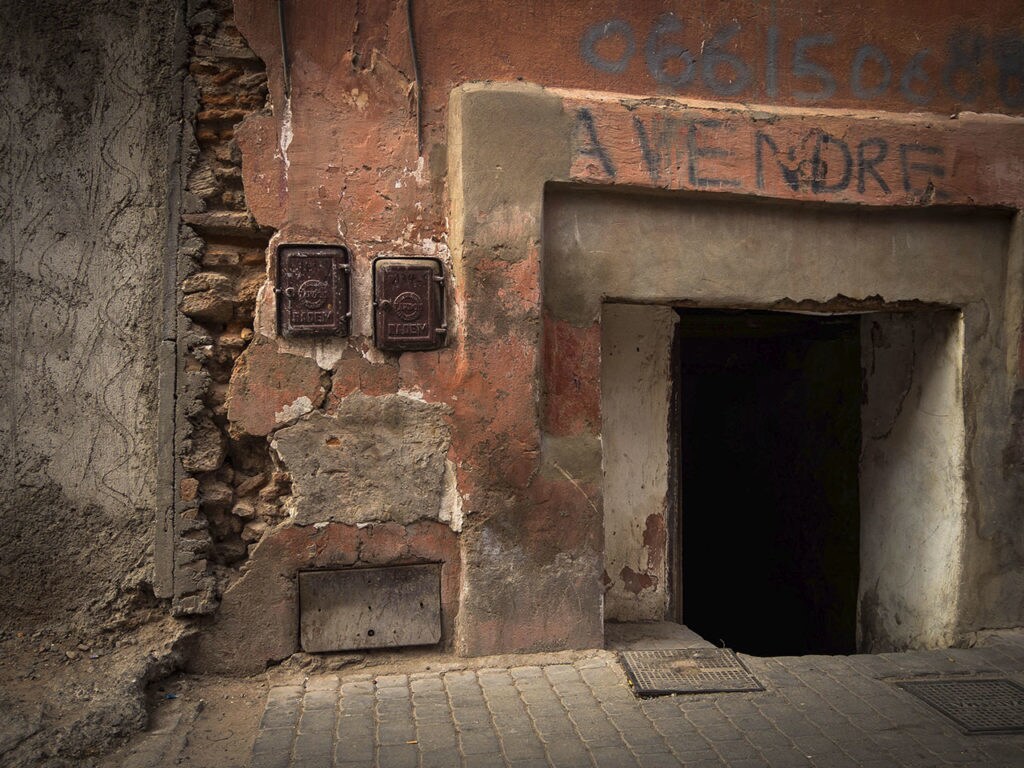 The designers followed some of the same basic tenets that gave the original film its unique used-future aesthetic and utilized Tiemens' wealth of reference photos of "actual streets, actual pavers, mismatched doors, amazing things" from his travels abroad. "We were kind of seeking a little bit of the strange, the anomalies. I think George was always interested in that in the original Star Wars."  To make Batuu feel lived-in and give the place the weight of its epic history, designers were attentive to details that organically occur in real locations over the centuries, like unusual marks and asymmetrical compositions that crop up over time. "We were all searching for what we could do that enhances the space but not make it generic or predictable."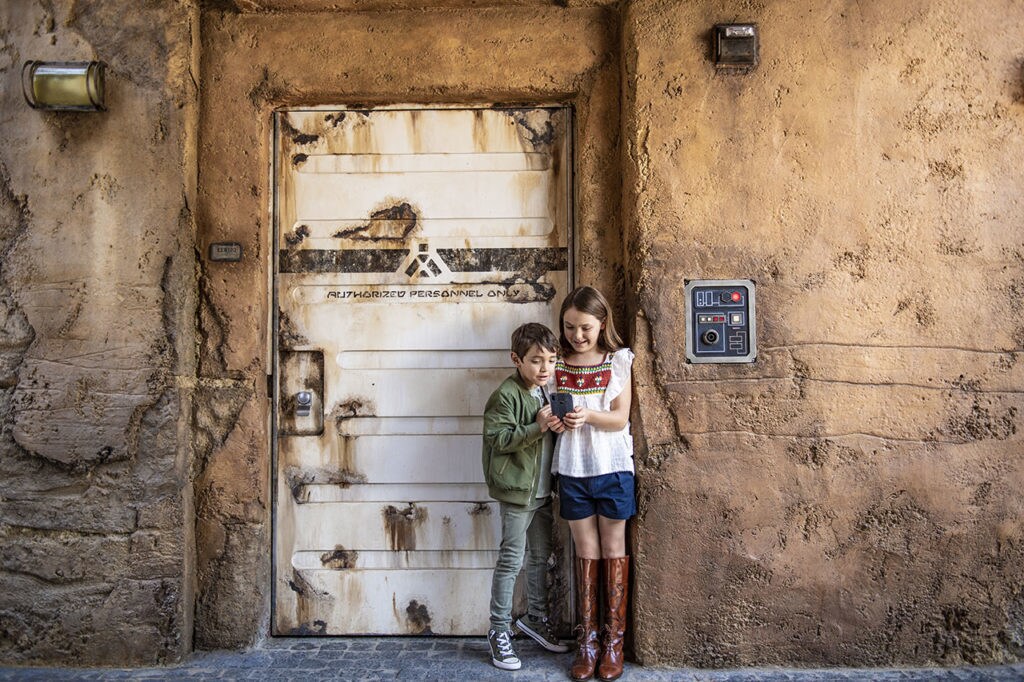 Translating cinematic marvels into something that would hold up to the naked eye called for more 360-degree thinking. "It can't just be a movie set where things drop off and there's going to be a matte painting and a blue screen," Tiemens says. "This a space that actually has to function." For example, the Millennium Falcon and individual spires were placed just so to take advantage of sight lines and sunlight and crafted with the utmost care.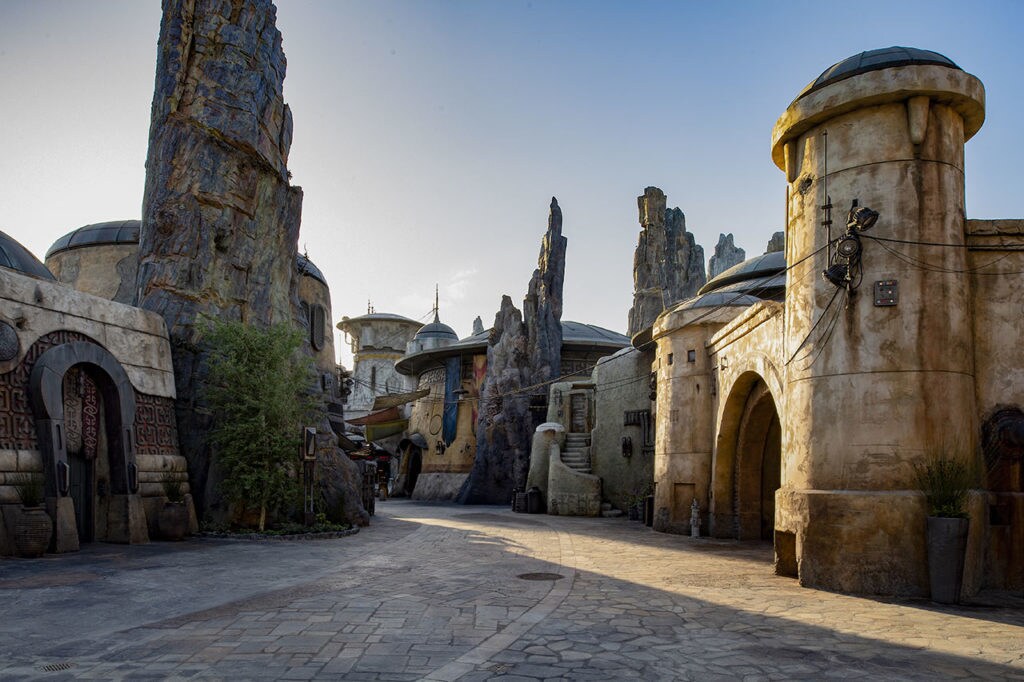 Makela calls the technique "anthropology mixed with art direction." Artisans gave the petrified forest surrounding Black Spire Outpost personality by carefully hand-carving and hand-painting each sprire. "They think so deeply about how those rocks translate not only up close but as they start to recede back and back and back," she says. "They'll actually paint different layers of color around a spire. If you see it from one angle and you're closer, it'll be a little more saturated, but if you're seeing it from another angle, they'll actually paint it more faded. They're thinking about everything 360."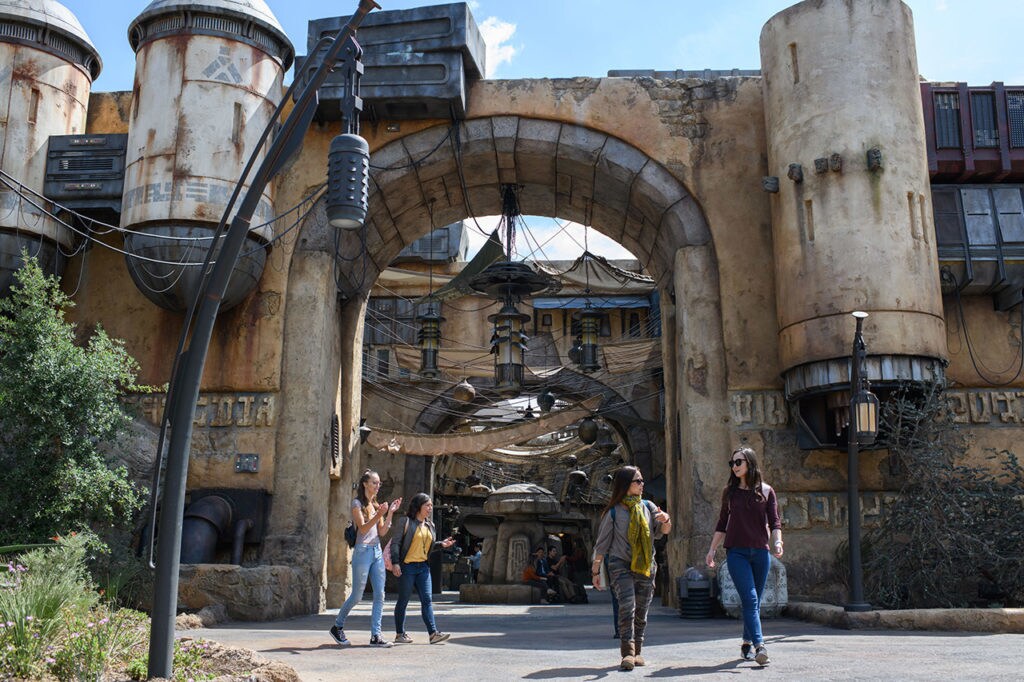 'Absolutely real'
Batuu had to look like it had already stood for thousands of years and it had to be built to last for future generations. "We have to make it real. And that means we have to make it out of real concrete. Dirt is dirt. Steel is steel," Chiang says. "And for me, I think the hardest part was realizing that, OK, all the tricks I know in terms of production design for a film set we couldn't use." That was especially true during the site-planning phase. "In cinema, we can have edits," Chiang adds. "We can cheat things by making things out of plywood or foam to simulate concrete and steel. For a theme park, we can't. It has to be absolutely real."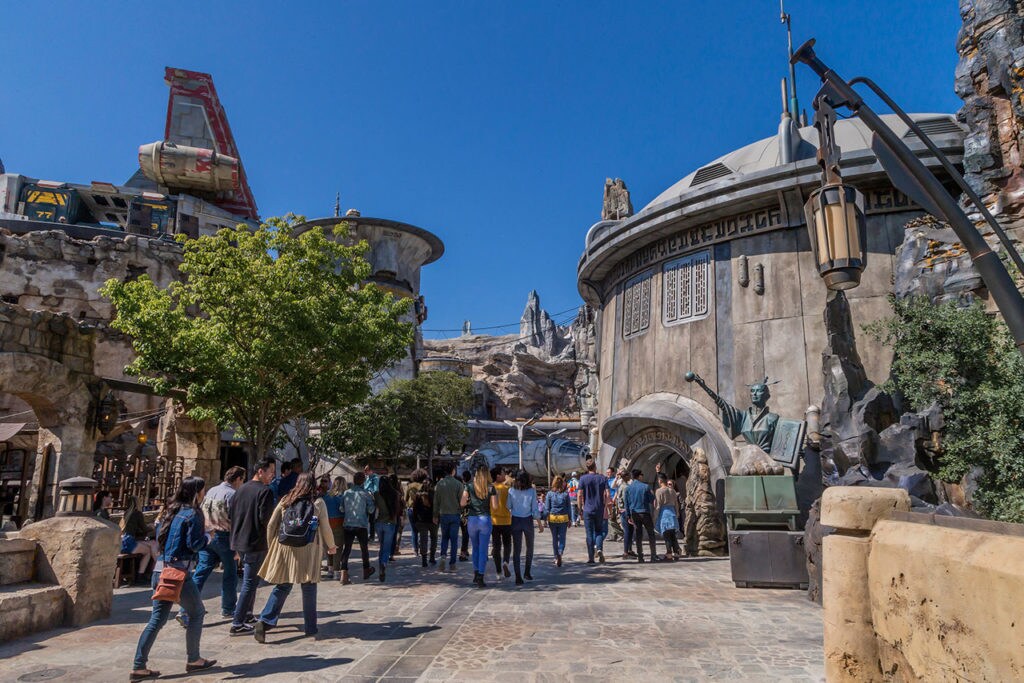 The end result, marrying mythical proportions to realistic elements, is truly something that must be seen to be believed and fully appreciated. 
"To be honest, I never thought I'd be working on something like this because this was so beyond anything that I could comprehend," Chiang says. "The fact that five years later we've actually built this is surreal because all the love and hard work that everybody put into it is there and I just can't wait for people to experience it."
Check out even more images from Marrakesh and Istanbul, captured as reference photos by Erik Tiemens, below!