Enjoy a classic summer treat, Sith-trooper style.
Stormtrooper armor will be getting a vibrant upgrade when Sith troopers make their onscreen debut later this year. Little is known about these crimson curiosities, so for now we can only speculate on what these troopers' duties will entail. What we do know is that these ceramic tiki versions from Geeki Tikis have a very specific task: to quench your thirst on the sweetest day of the year, National Root Beer Float Day!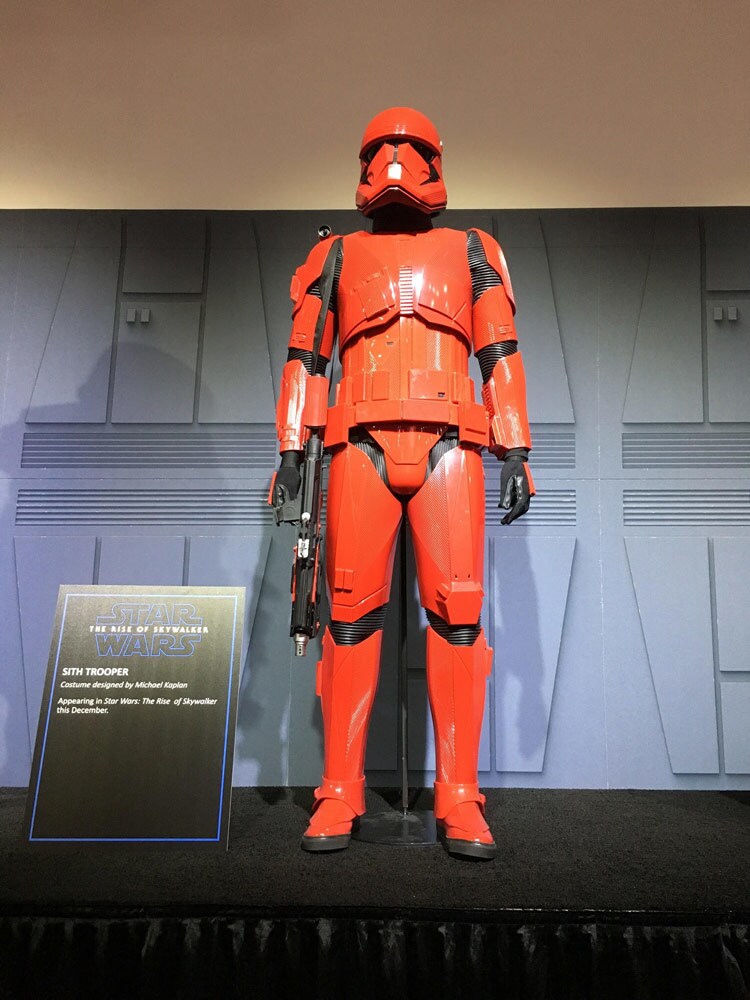 August 6 is a day to celebrate the beloved creamy frozen drink, and this version -- inspired by the trooper itself -- is made with a DIY bubbly red root beer. Top it all off with custom made red chocolate trooper buckets and your tasty treat is ready to serve.
See the Sith troopers for yourself when Star Wars: The Rise of Skywalker opens in theaters this December!
Sith Trooper Root Beer Float
Chocolate ingredients: