You've never eaten pog soup?
Any Mandalorian worth their armor was raised on pog soup. Per the ways of Mandalore, until a foundling becomes of age or is reunited with its own kind, they are under the care of the one who finds them. And then there's the soup. The clan-based Mandalorians are bound by Creed and code, and as a rite of passage each foundling must drink pog soup — as we learned in The Mandalorian "Chapter 18: The Mines of Mandalore."

This creamy, fragrant soup is a sensory overload, seasoned with aromatic spices and blended fresh vegetables. Coconut milk adds a final creamy touch for this vegan and gluten-free meal that even a foundling can't resist on a cold galactic night.
Pog Soup
Ingredients:
1 yellow bell pepper

1 red bell pepper

1-1/2 tablespoons olive oil

1 cup diced sweet onion

1 carrot, diced

1 shallot, diced

2 cloves garlic, minced

1 teaspoon minced ginger

1-1/2 tablespoons curry powder

2 teaspoons turmeric

1 teaspoon coriander

1 teaspoon salt

2 cups vegetable broth

1 (14-oz) can unsweetened coconut milk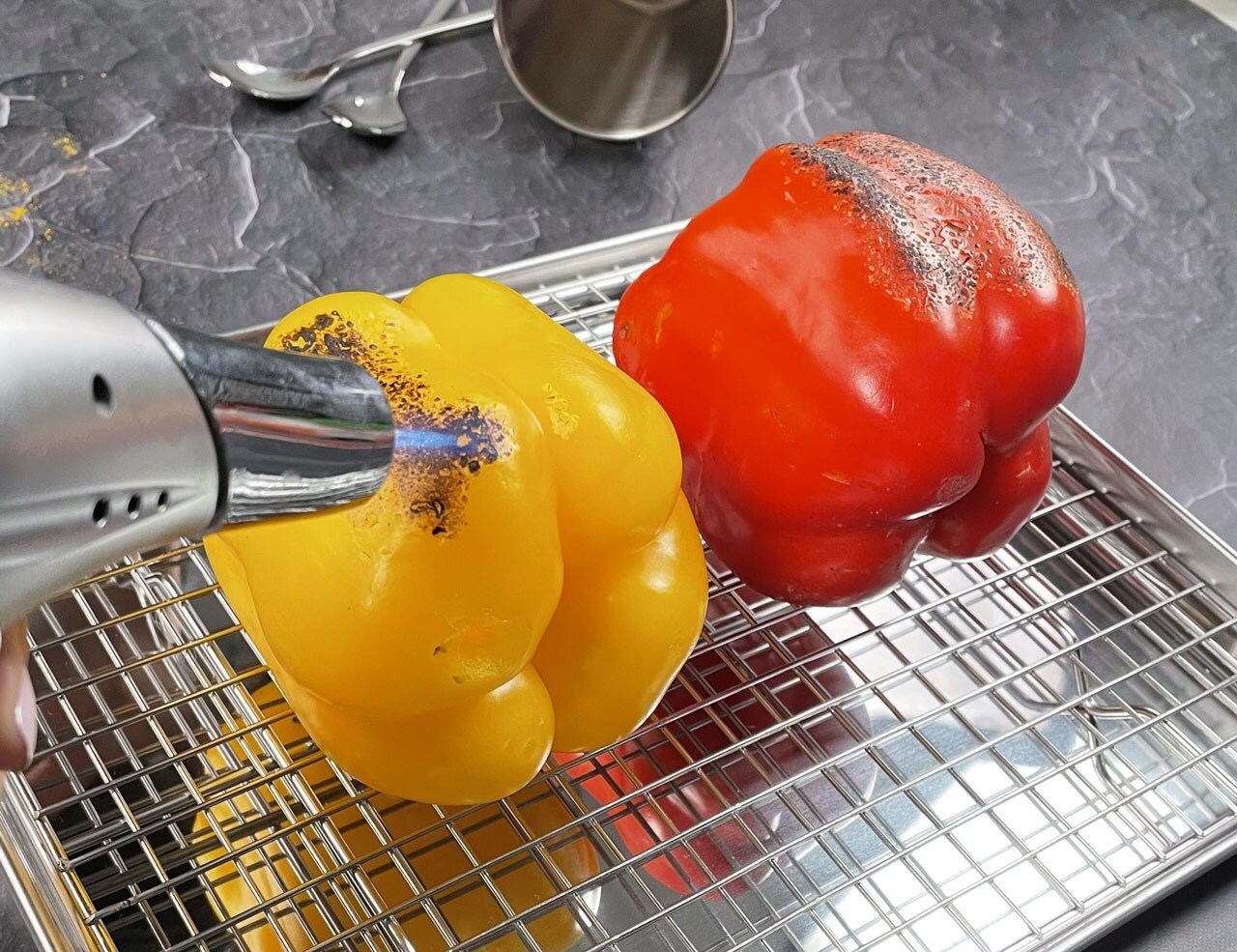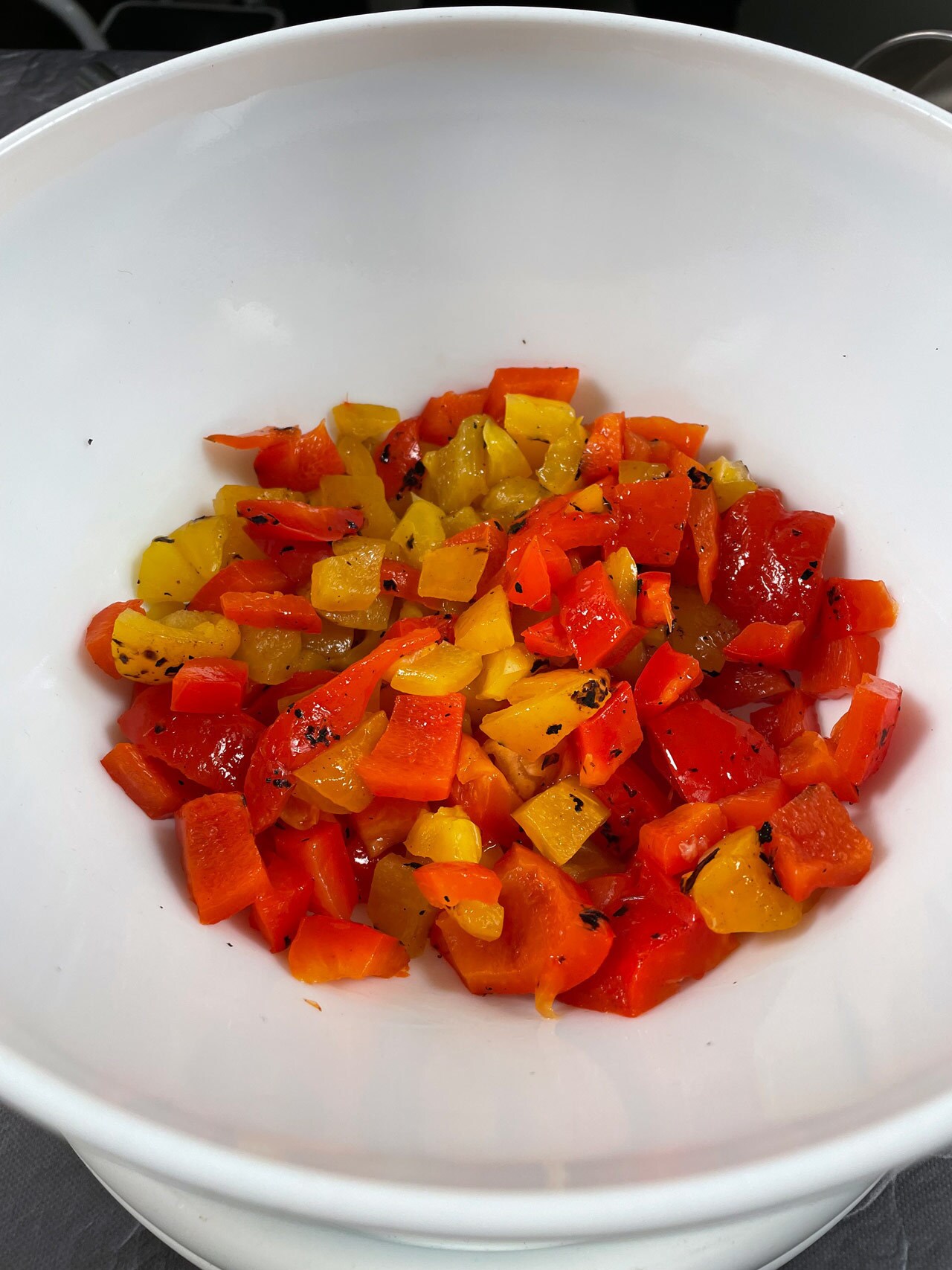 Step 1: Place peppers on a stainless steel baking sheet and place on a fireproof surface. Use a kitchen torch to flame the skin of the peppers until blistered and blackened. Use tongs to flip over and torch the other sides, until charred. Place the peppers in a large bowl and cover with plastic wrap. Let sit for 15 minutes. Rub off and discard the blackened skins. Remove stems and seeds, dice the peppers and set aside.

Step 2: In a large pot over medium heat add the olive oil, onion, carrot, and shallot. Cook for 5 minutes, until softened.
Step 3: Stir in the garlic, ginger, curry powder, turmeric, coriander, and salt. Cook for 1 minute, until fragrant.
Step 4: Add the diced roasted peppers and vegetable broth. Bring to a boil, then reduce heat to low. Cover and simmer for 30 minutes.
Step 5: Turn off the heat and stir in the coconut milk. Use an immersion blender and puree until smooth.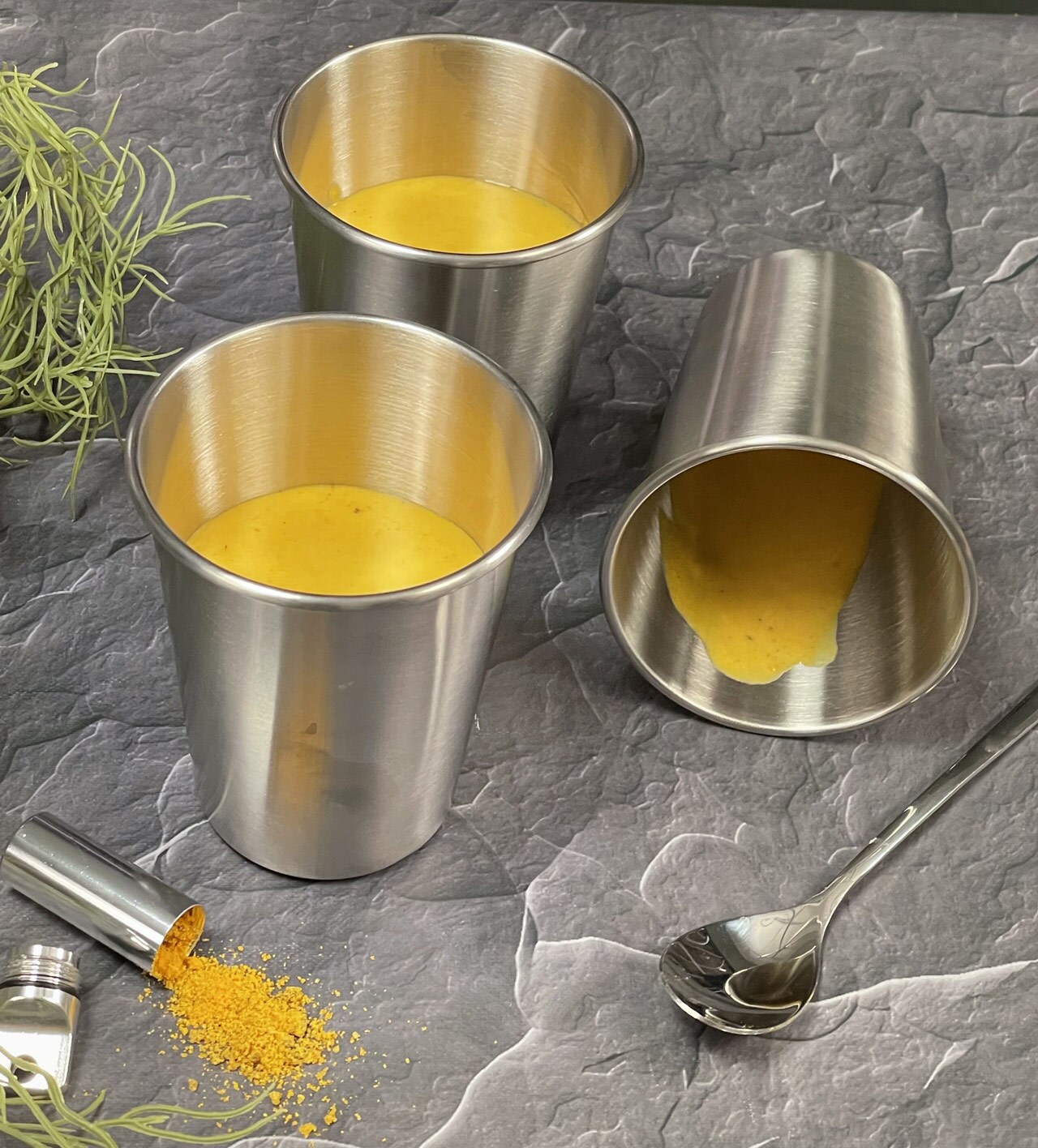 This is the Way. To make soup.