A treat even an Imperial defector would miss.
You can take the man out of the Empire, but you can't take the Empire out of the man. In The Mandalorian "Chapter 19: The Convert," Doctor Pershing has defected from the Empire, but betraying the Imperials can take a lot out of you. It also makes you miss things from your former life. Cookies, mostly.
These Yellow Travel Biscuits are a part of the Galactic Empire regime, and a favorite of Doctor Pershing. To get an entire box of these, well, it's worth more than a mountain of credits, especially when they're made with cream cheese and lemon. Touched with a hint of ginger and rose water, these fragrant cookies are so soft they almost melt in your mouth. A sweet treat that's so irresistible it might make you think twice about leaving the Empire behind.
Yellow Travel Biscuits
Ingredients:

2-1/2 cups all-purpose flour
 1/2 teaspoon baking powder
1/2 teaspoon ground ginger
1/2 cup (1 stick) butter, softened
8 ounces cream cheese, softened
1-1/2 tablespoons lemon zest
1/4 cup confectioners' sugar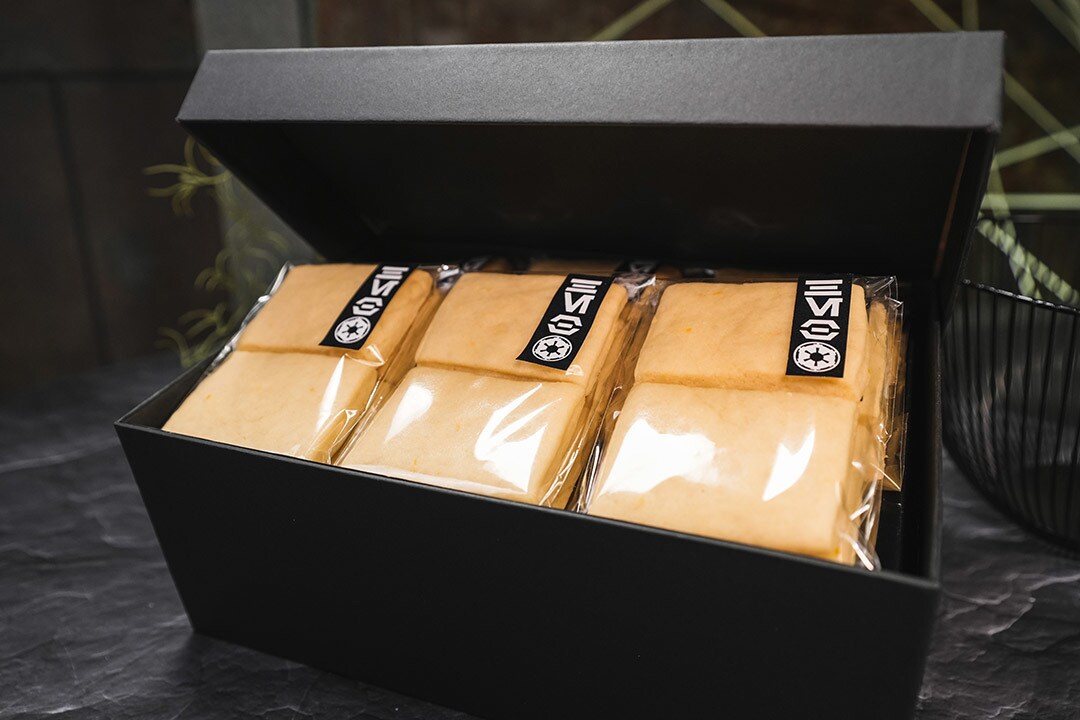 Step 1: In a large bowl, whisk the flour, baking powder, ginger, and salt. Set aside.

Step 2: In the bowl of an electric mixer, stir the butter, cream cheese, sugar, and lemon zest.
Step 3: Add the rose water and egg, then slowly add in the dry ingredients just until the dough comes together.
Step 4: Wrap the dough in plastic wrap and refrigerate for 30 minutes.
Step 5: Preheat the oven to 350 degrees. Prep baking sheets with parchment paper.
Step 6: Roll out the dough to about 1/4 inch thick. Use a cookie cutter to cut out 3x3-inch squares. Transfer onto the prepped baking sheets. Bake for 15 minutes, let cool on a wire rack.
Step 7: Dust with confectioners' sugar, to serve.
A taste of the Empire!