His excellency, Jabba the Hutt, demands this delicious treat to celebrate 40 years of Star Wars: Return of the Jedi this National Donut Day.
National Donut Day happens on the first Friday every June and it is truly the greatest holiday in all the galaxies. To celebrate this sugary sweet day as well as the 40th anniversary of Star Wars: Return of the Jedi this year, rousing celebratory music should be played and no one but the Max Rebo Band could capture the heart and soul of such a momentous occasion.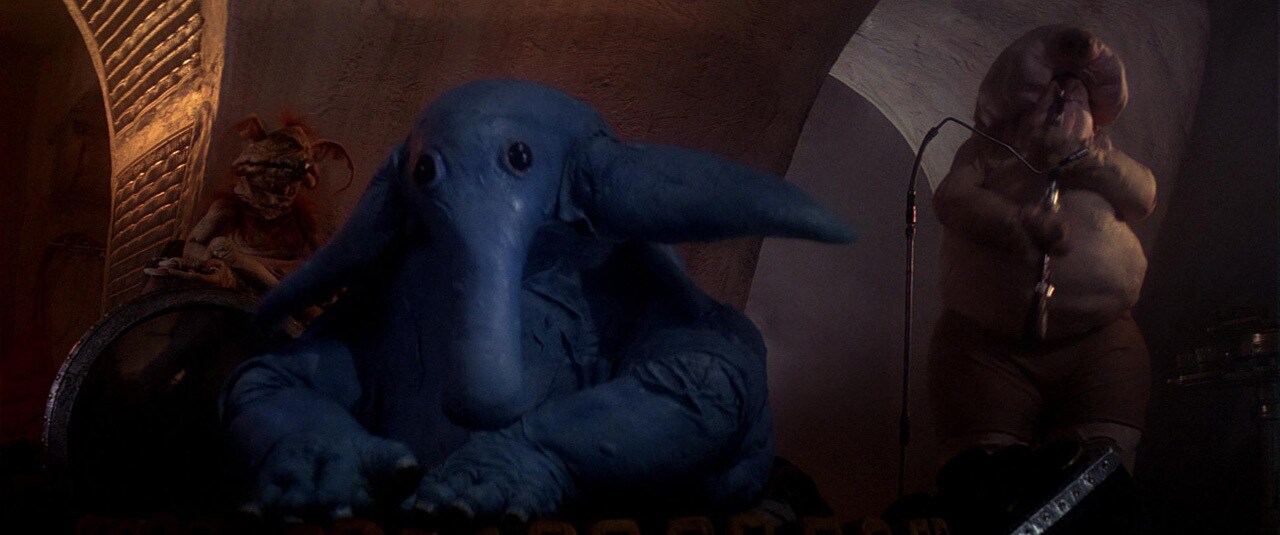 His High Exaltedness, the great Jabba the Hutt knows a good thing when he sees it, and these donuts are a tribute to the leader of his in-house band. The perfect Ortolan blue, these little creatures sit atop red ball jett organ donuts and are ready to entertain you all day long. Happy National Donut Day!

Max Rebo Donuts
Donut ingredients:
1 cup all-purpose flour

⅓ cup cocoa powder

⅓ cup packed brown sugar

⅓ cup granulated sugar

1 teaspoon baking powder

¼ teaspoon salt

2 eggs

⅔ cup buttermilk

½ teaspoon vanilla extract
Frosting ingredients:

8 ounces mascarpone cheese

1 cup powdered sugar

½ teaspoon vanilla extract

¼ teaspoon salt

Light blue food gel dye

1-1/2 cups heavy whipping cream
Decoration ingredients:

Step 1: Preheat the oven to 350 degrees. Prep a donut pan by greasing it with non-stick spray. Set aside.

Step 2: In a bowl whisk together the flour, cocoa powder, brown sugar, granulated sugar, baking powder, and salt.
Step 3: Make a well in the dry ingredients. Stir in the eggs, buttermilk, and vanilla, until just combined.
Step 4: Pour the batter in a pastry bag or a plastic bag with the end cut off. Squeeze the batter into the prepped donut pan approximately 2/3 full.
Step 5: Bake for 12 minutes, let cool on a wire rack.
Step 6: Once cooled, pipe the yellow icing around the donuts to create the keys of the organ. Set aside.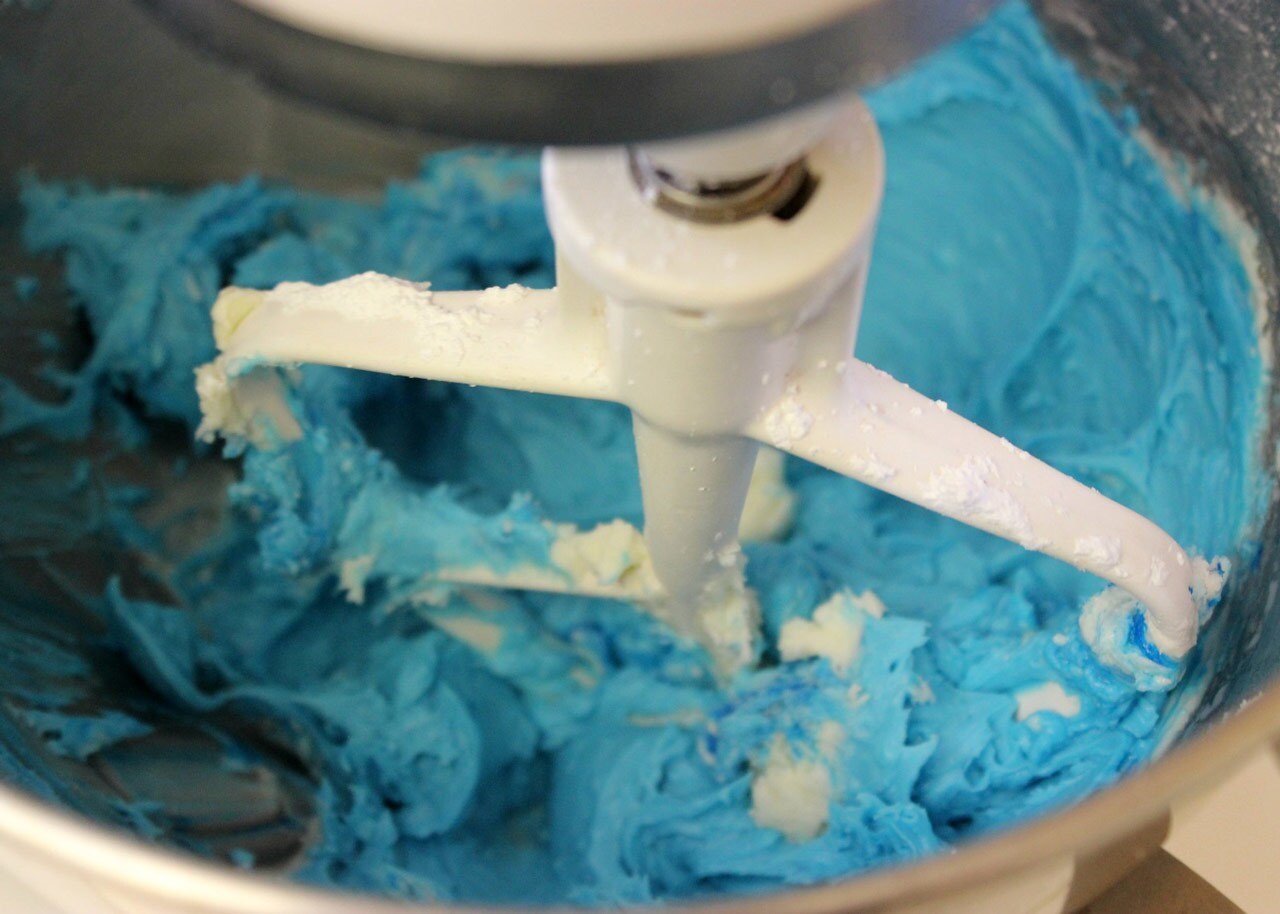 Step 7: In a medium bowl stir together the mascarpone cheese, powdered sugar, vanilla, salt, and food gel dye. Stir together until smooth, and set aside.

Step 8: In the bowl of an electric mixer, beat whipping cream until peaks form. Fold the whipped cream into the mascarpone mixture until combined.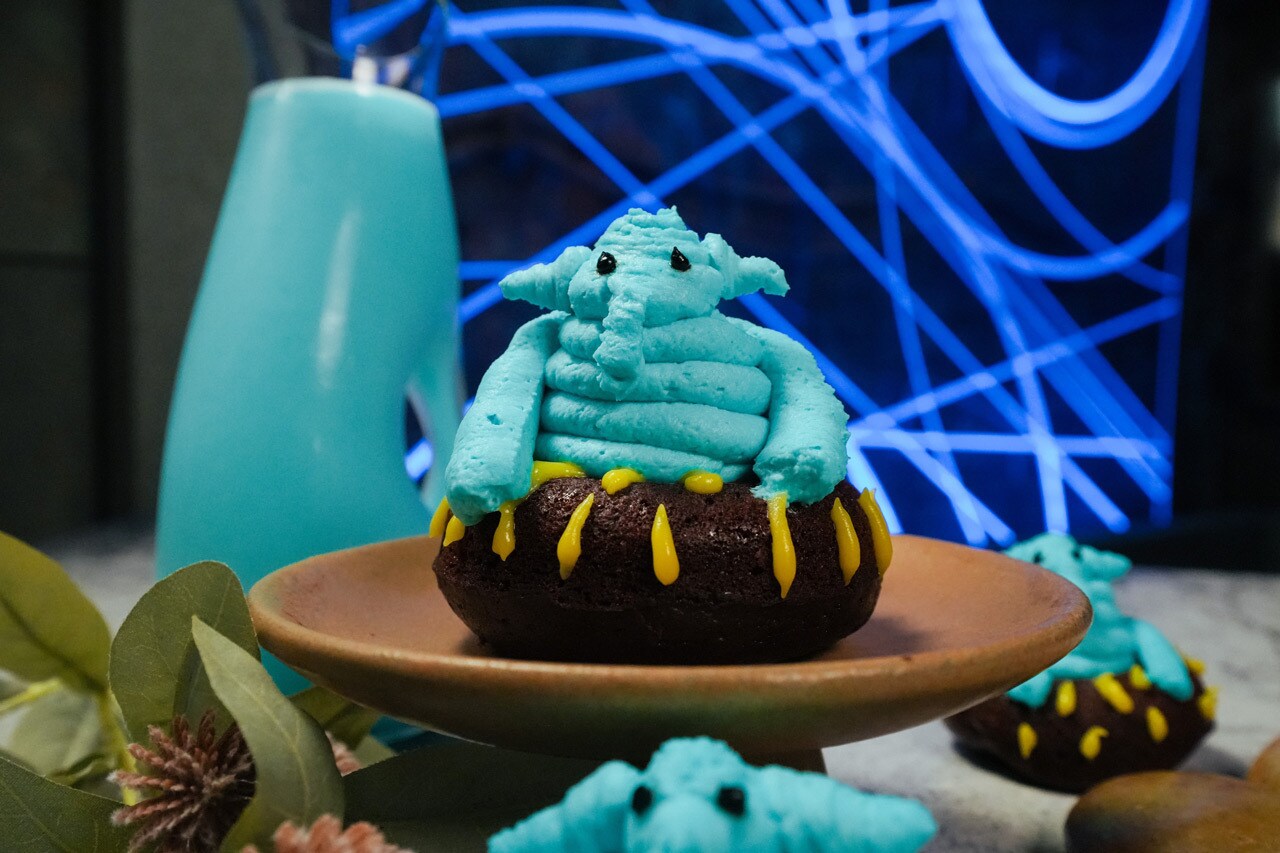 Step 9: Spoon the frosting into a piping bag and pipe a large dollop of frosting into the center of the donut, creating the body. Pipe an arm on each side, then add a head on top. Add a snout in the front of the face. Pipe teardrop shapes on both sides of the head for the flippers.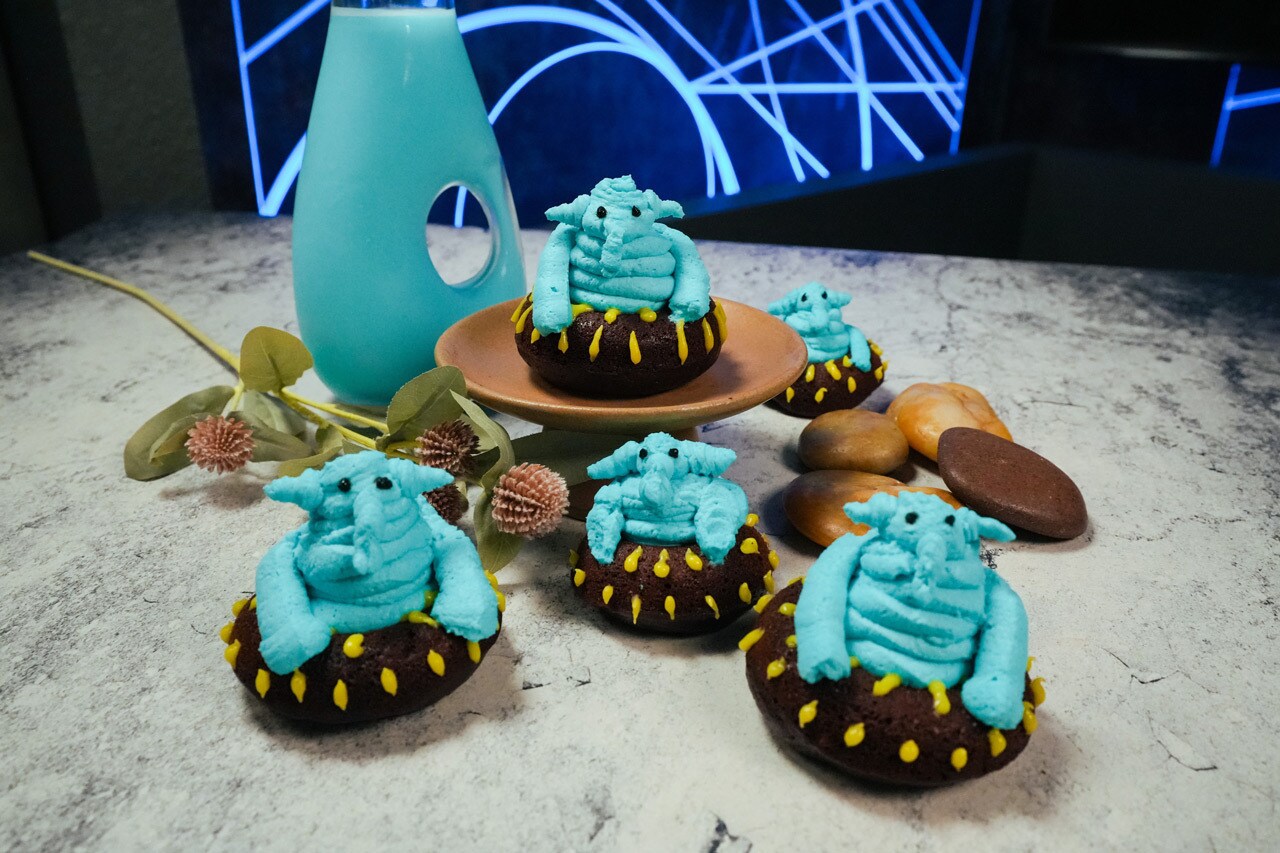 Step 10: Pipe black icing to create the eyes. 
Now just locate your "Jedi Rocks" playlist and you're ready to celebrate!