Exclusive Star Wars: The Rise of Skywalker products and a special exhibit celebrating stormtrooper design are coming to San Diego this month.
At San Diego Comic-Con 2019, Lucasfilm will celebrate the history of stormtrooper design -- and the future.
Fans attending the mega pop-culture event (July 18-21) will be treated to a new exhibit of trooper armor from across the Star Wars saga, including a first look at the next evolution in Imperial/First Order soldiers: the "Sith trooper" from the upcoming Star Wars: The Rise of Skywalker. It's a modern and more menacing look befitting its namesake.
"It has some really unique aesthetics to it," says Madlyn Burkert, Lucasfilm archivist, who is co-producing the exhibit. "And it has some subtle ties to previous stormtrooper designs, which I think fans will enjoy discovering." There will be a selection of new "Early Release Edition" Sith trooper products debuting at SDCC, which you can see below.
A total of nine different costumes, all screen-used, will be on display at the Lucasfilm pavilion (booth #2913): Imperial stormtrooper, TIE pilot, death trooper, shoretrooper, biker scout, First Order stormtrooper, First Order TIE pilot, Captain Phasma, and Sith trooper. (StarWars.com got a sneak peek at some of these pieces, and is happy to share them in the image below.) Burkert has ordered four new custom mannequins created specifically for stormtroopers. "Most mannequins are made for fashion," she says with a laugh. "With our armor, we need a different pose." Appropriately, the Lucasfilm pavilion will have a visual Death Star theme, and the stormtrooper exhibit promises even more surprises, including a photography and video component, the latter of which will feature Star Wars creators such as concept designer Doug Chiang.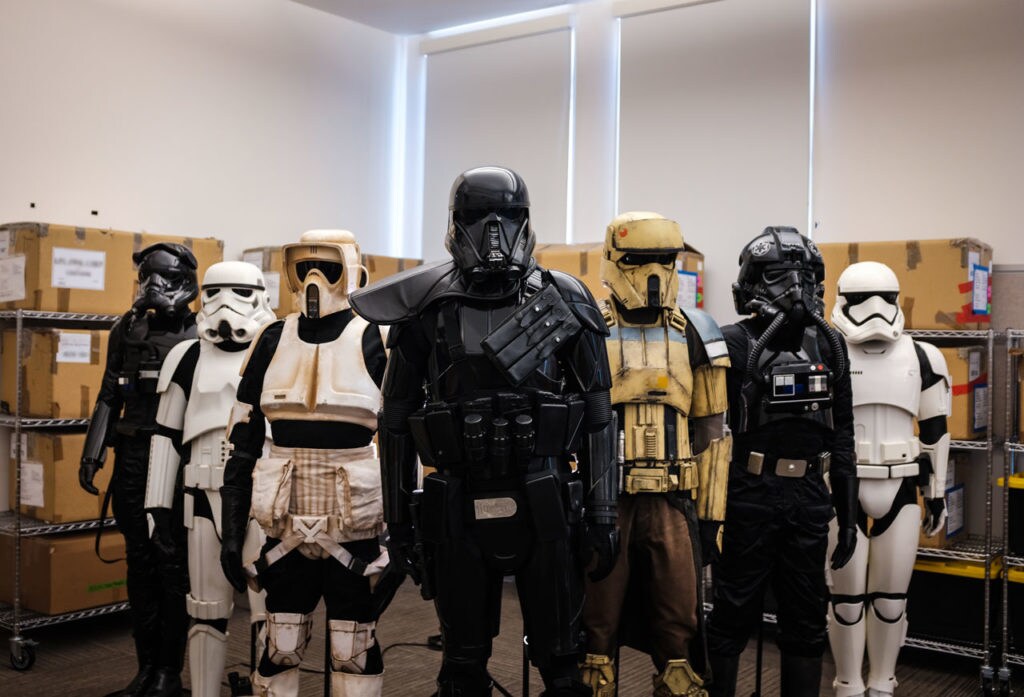 While Lucasfilm's previous costume exhibits have largely centered around film releases, this year the goal was to celebrate both The Rise of Skywalker and the Star Wars saga as a whole. The stormtrooper was a natural focal point to accomplish this. "The stormtrooper itself is one of the most iconic parts of Star Wars," says Este Meza, Lucasfilm's senior manager of events. "Seeing all of the pieces of armor together is very powerful."
"We're really excited to show this design history," Burkert says. "It takes us from the beginnings of Star Wars and leads us right to the final chapter of the Skywalker saga."
Get a first look at Sith trooper product coming to SDCC below!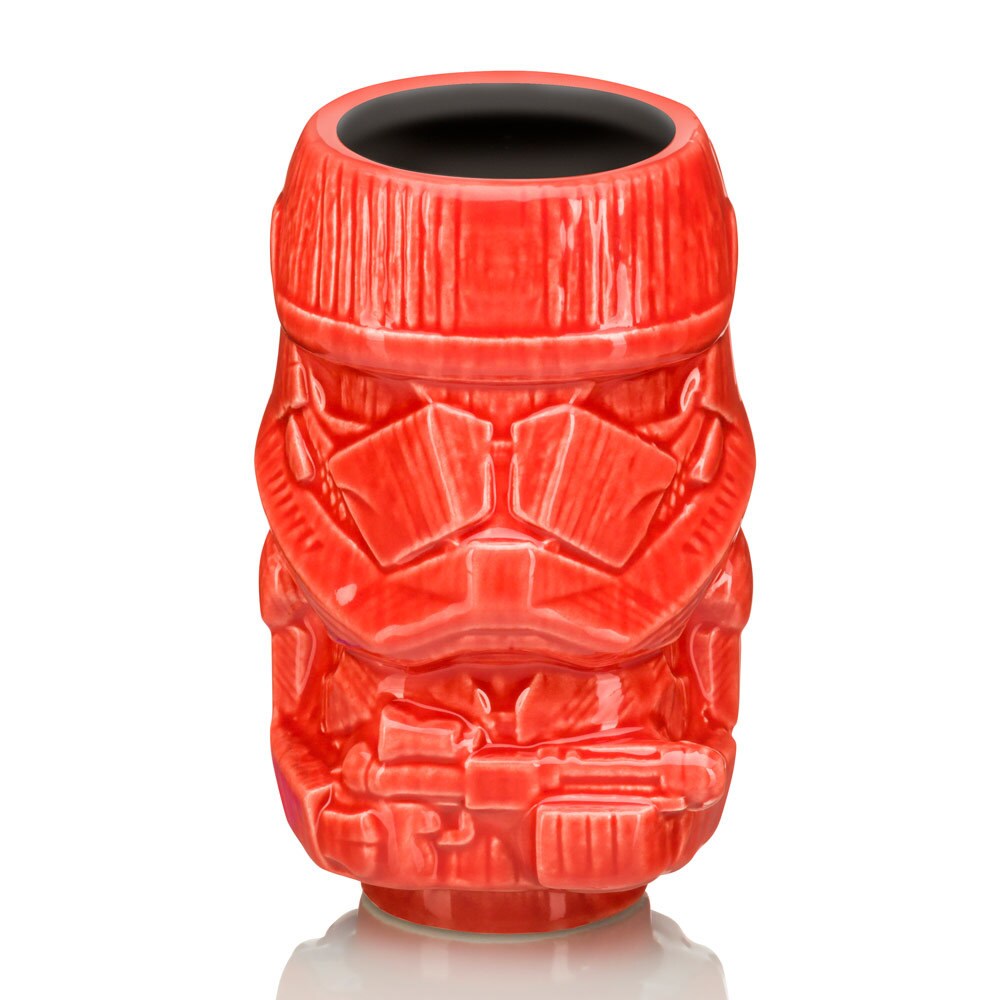 Beeline
Sith Trooper Geeki Tikis - Early Release Edition ($20) and Sith Trooper Mini Muglet - Early Release Edition ($10)
Booth #2913-M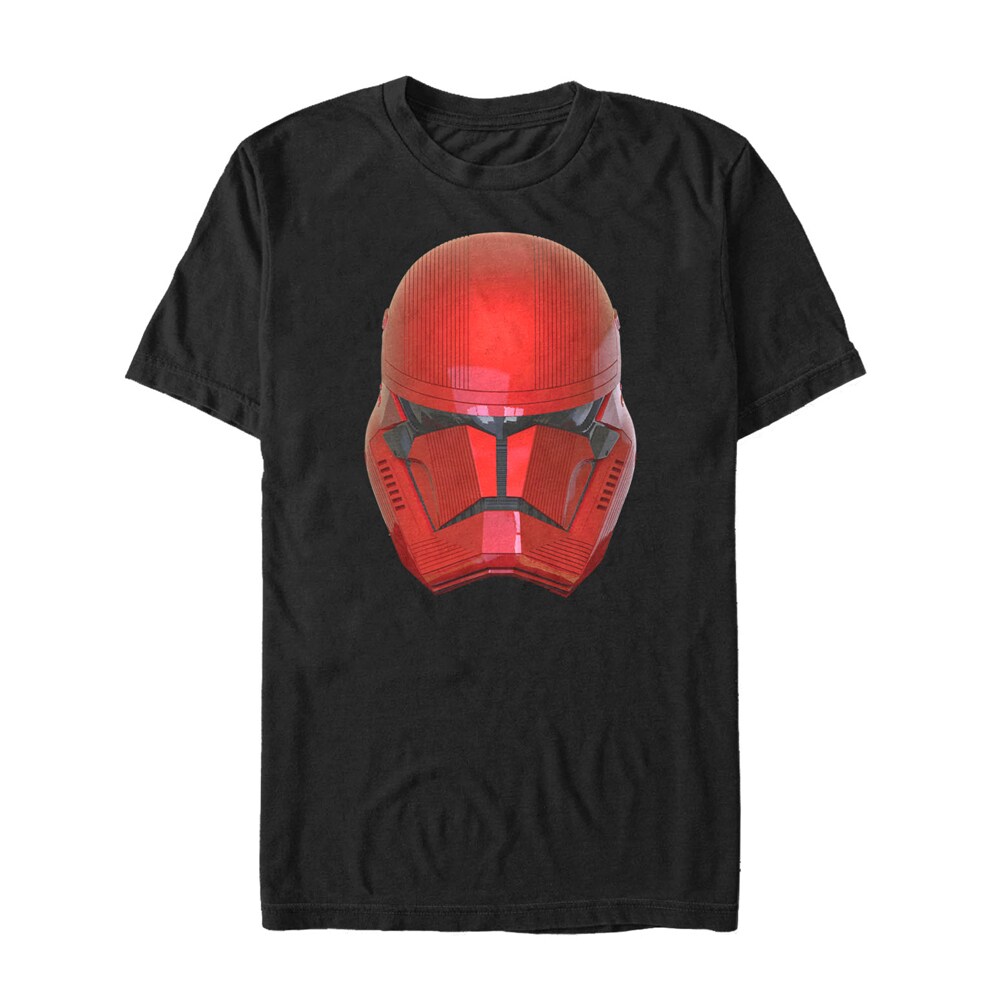 Fifth Sun
Sith Trooper Tee (Red Helm Short Sleeve Crew Tee) - Early Release Edition ($28)
Booth #2913-J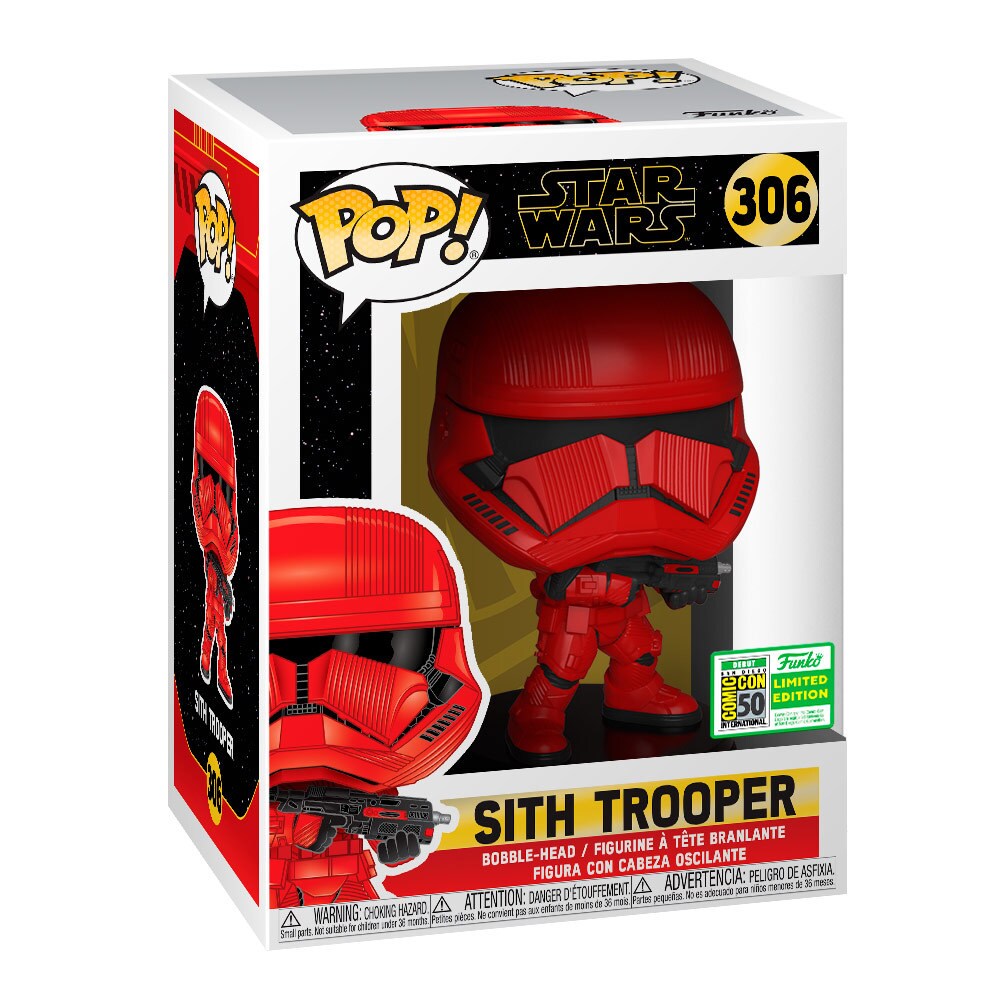 Funko
Sith Trooper Pop! - Early Release Edition ($15)
Booth #5841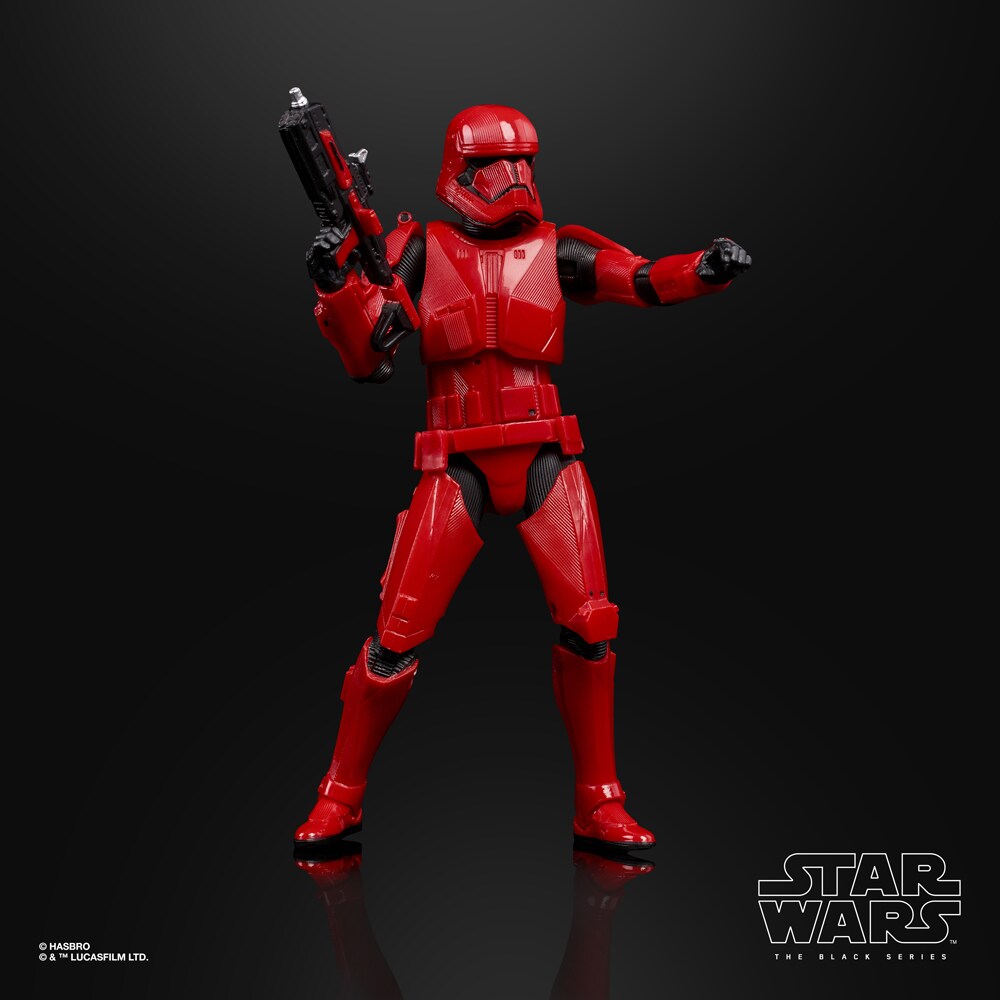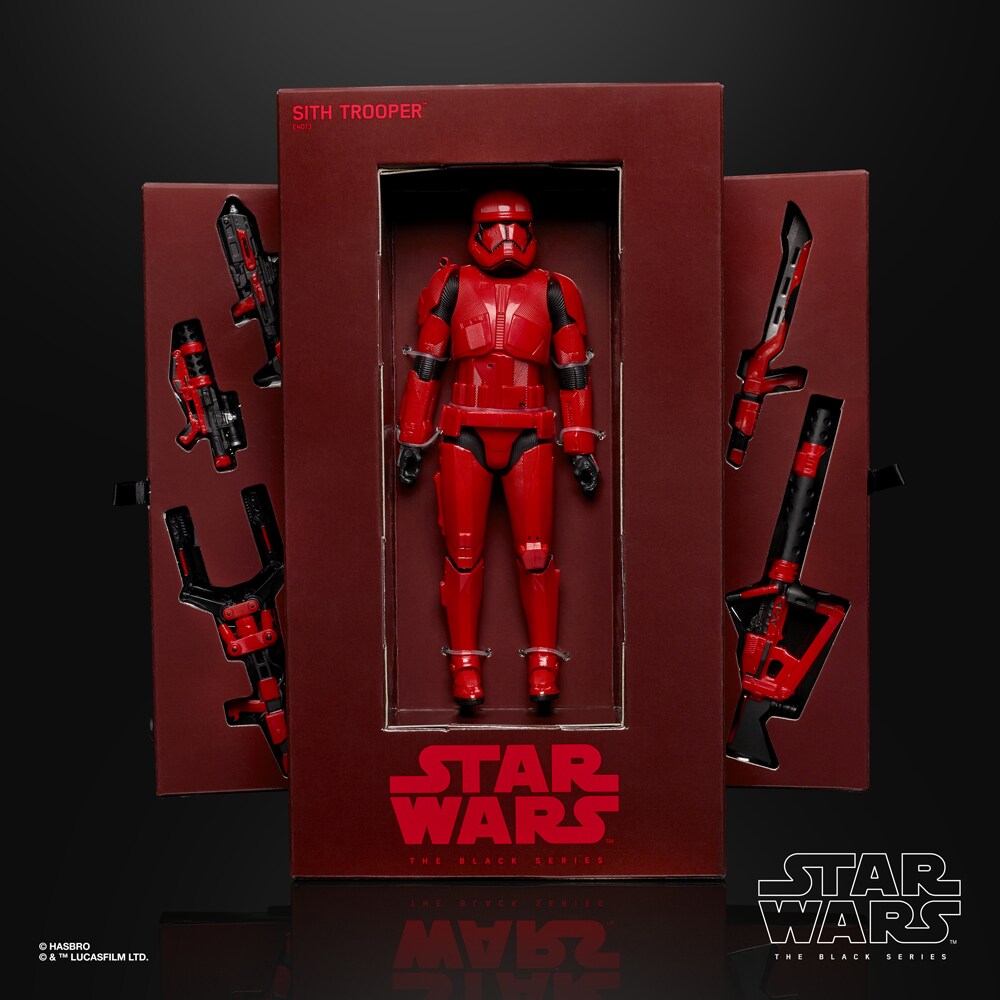 Hasbro
The Black Series, Special Edition, Sith Trooper - Early Release Edition ($32) (Convention exclusive)
Booth #3329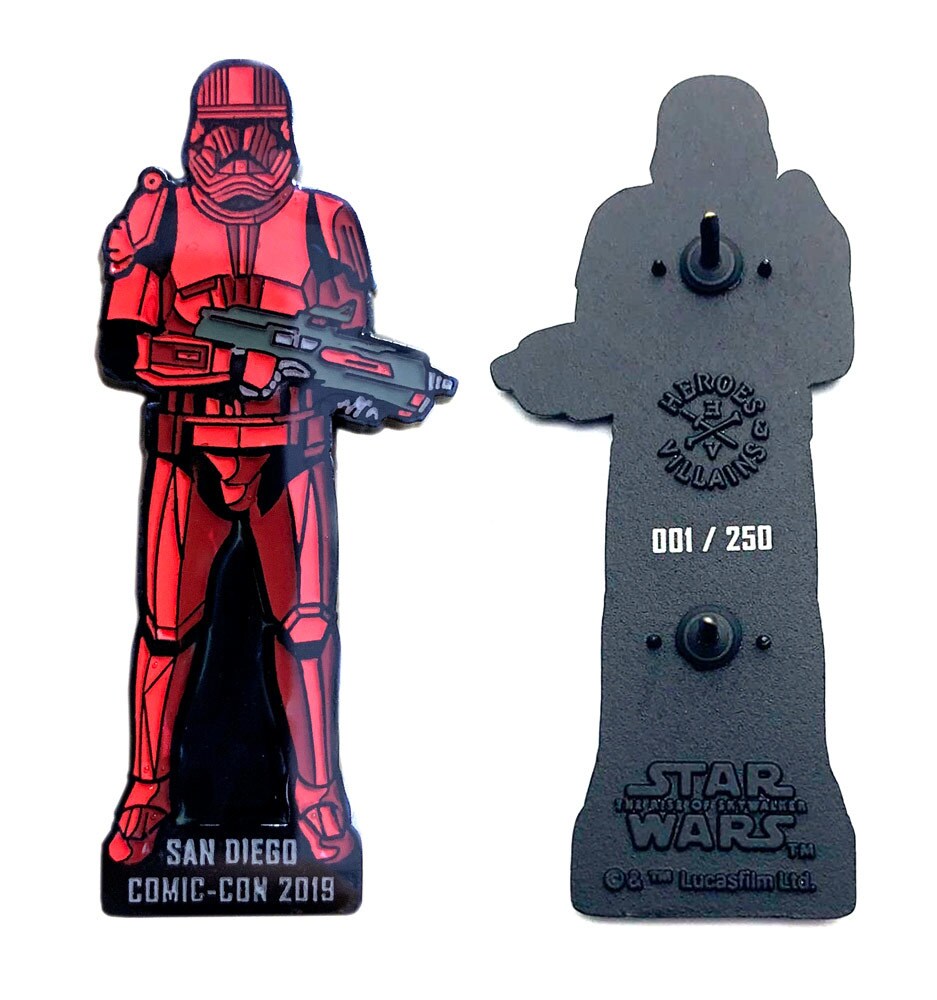 Heroes & Villains by BioWorld
Sith Trooper Hat - Early Release Edition ($20) and Sith Trooper Pin - Early Release Edition ($30); Hat and Pin Combo ($50)
Booth #2913-K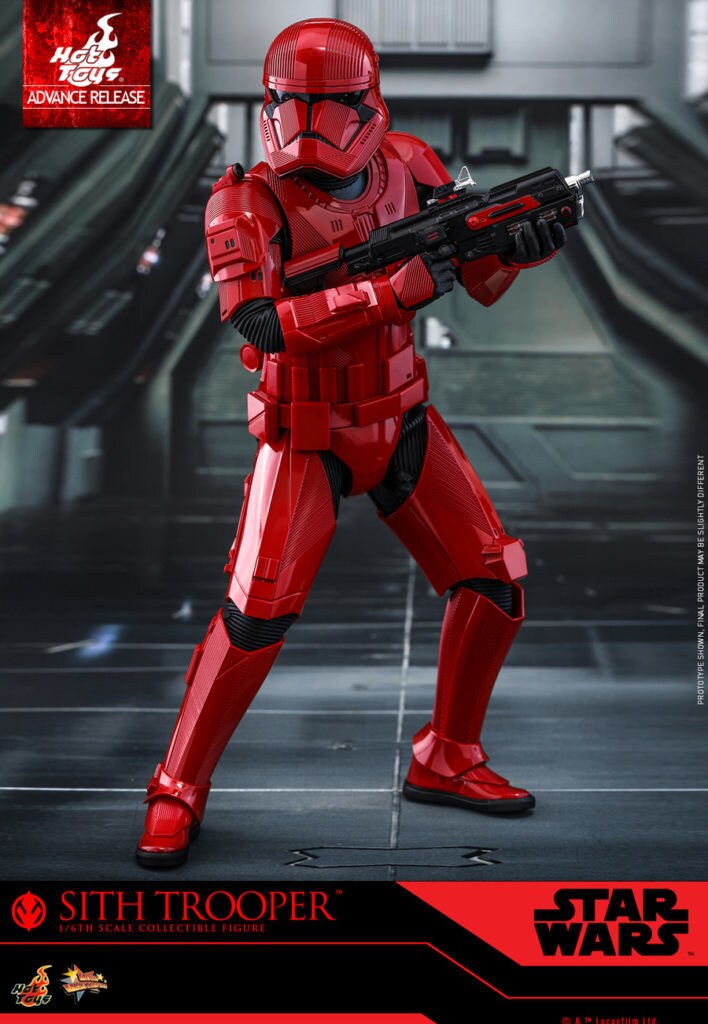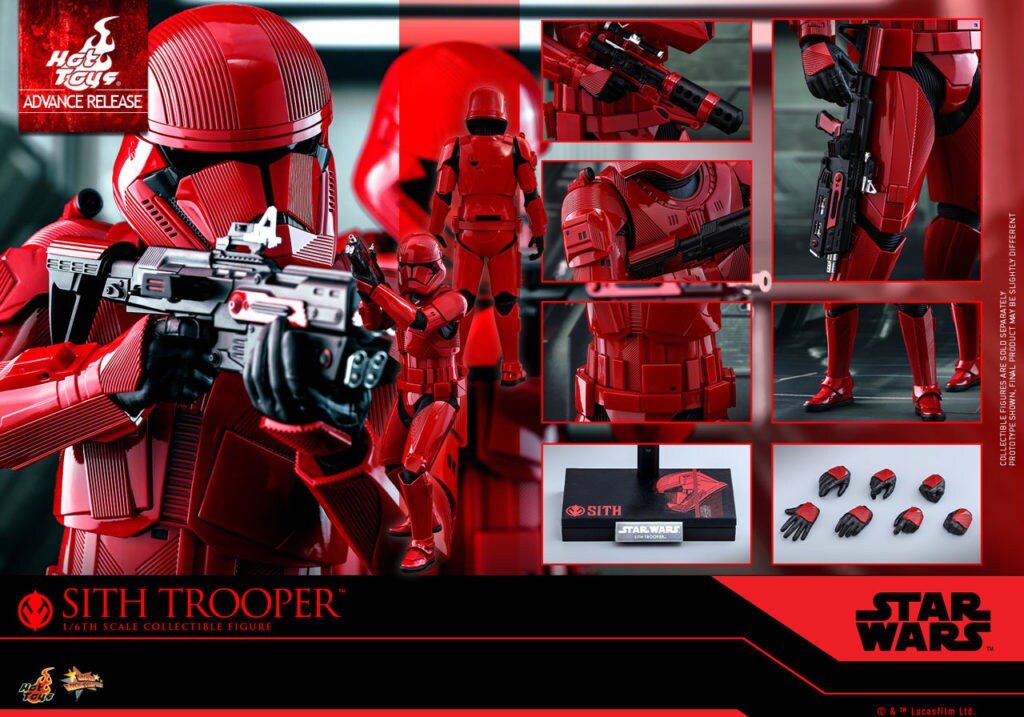 Hot Toys
Sith Trooper 1/6 Scale Figure - Early Release Edition ($230)
Booth #1929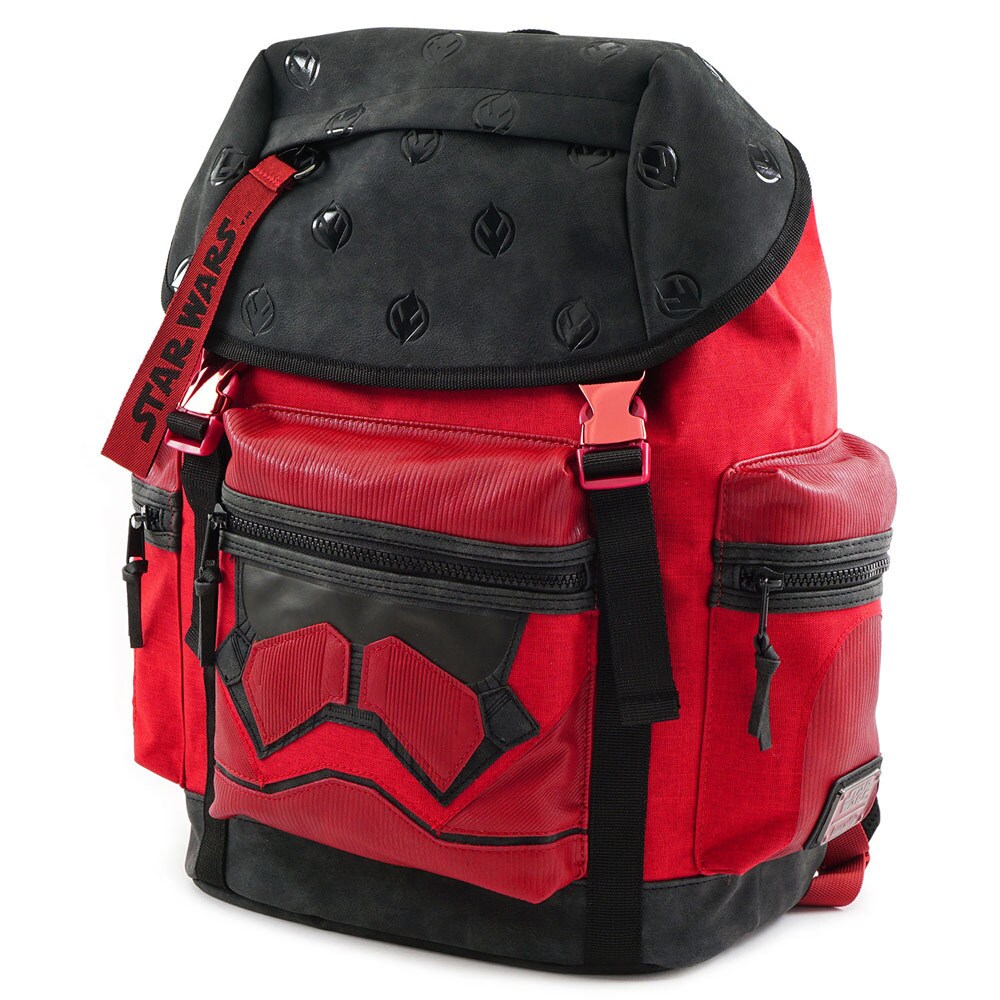 Loungefly
Sith Trooper Unisex Backpack - Early Release Edition ($70; $75 with Sith Trooper Funko Pop!)
Booth #5248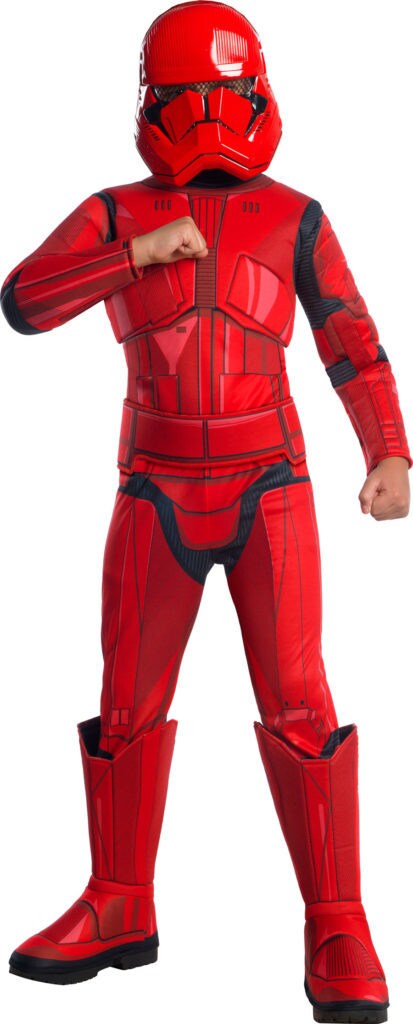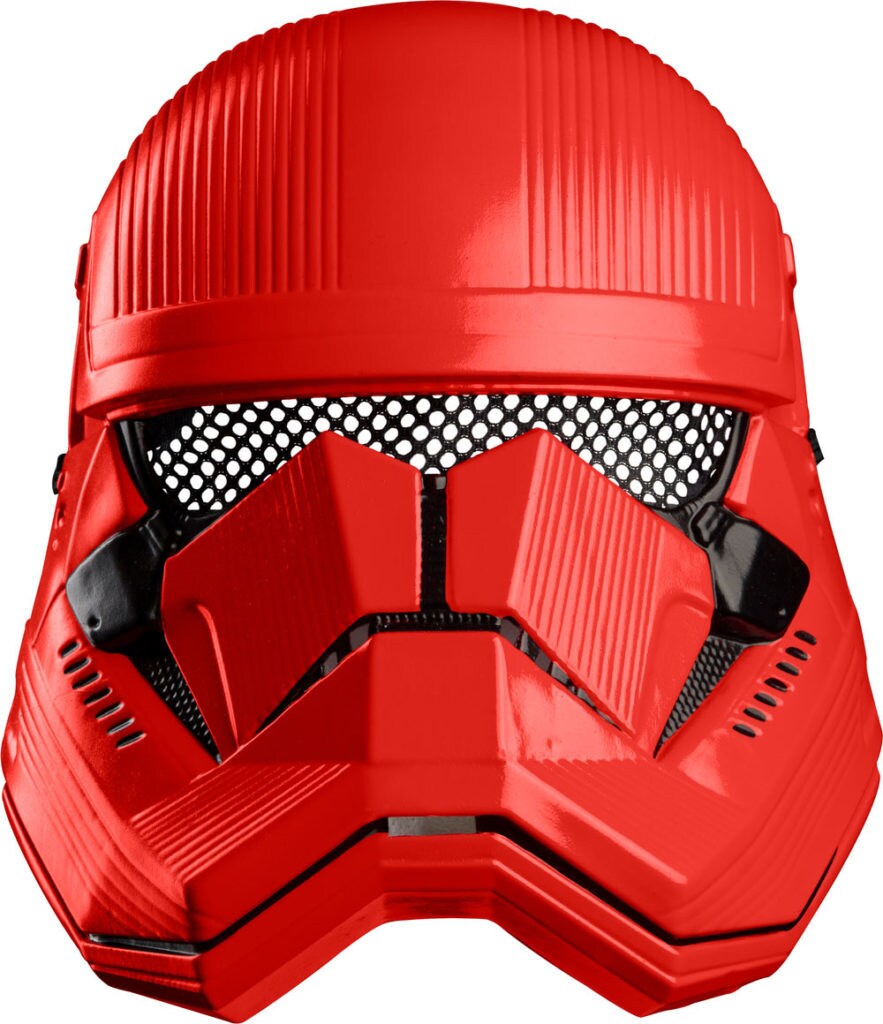 Rubie's
Sith Trooper costume sets and masks for kids and adults, perfect for fans of all ages - Early Release Edition ($6-$75)
Booth #4049
Topps
Star Wars: The Power of the Dark Side Trading Card Set ($50) includes bonus Sith Trooper card and Star Wars Authentics Sith Trooper Photo (free with purchase at booth)
Booth #2913-B
Trends International
Sith Trooper Premier Bookmark Giveaway
Booth #2913-D
Check out more Star Wars exclusives coming to SDCC 2019!
Learn more about Star Wars at SDCC 2019 on this week's episode of The Star Wars Show!

StarWars.com. All Star Wars, all the time.
Site tags: #StarWarsBlog, #SanDiegoComicCon2019