Make a good batch of treats based on the Wookiee Padawan's appearance in Star Wars: The Bad Batch.
Clone Force 99 is back, and along with the group's new adventures in Star Wars: The Bad Batch Season 2 on Disney+, come new friends they encounter along the way. In episode six, the team meets Gungi, who we first saw in Star Wars: The Clone Wars. The young Wookiee Padawan makes quite an impression.

These cookies resemble Gungi from his youthful fur to his iconic Brylark lightsaber. Gungi's familiar tooth, shoulder bandolier, and sash, all made out of icing, come together to complete his look. His energetic moves can be recreated by hanging these snacks off the sides of cups, bowls, Kashyyyk trees, or anywhere an edible Jedi might find themselves while out and about. Clone Force 99 would surely approve of these flavorful Wookiee cookies!
Gungi Wookiee Cookies
Cookie ingredients:
3 cups all-purpose flour
1 tablespoon cocoa powder
1-½ teaspoons ground ginger
½ teaspoon baking powder
½ teaspoon cinnamon
¼ teaspoon salt
1 cup (2 sticks) unsalted butter, softened
½ cup brown sugar
½ cup white sugar
1 egg
1 teaspoon vanilla
Decorating supplies:
Gingerbread man mug hugger cookie cutter
Black icing
White icing
Lightsaber:
Matcha chocolate dipped biscuit sticks
Step 1: In a medium bowl whisk together the flour, cocoa powder, ginger, baking powder, cinnamon, and salt. Set aside.
Step 2: In the bowl of an electric mixer cream the butter and brown sugar until combined.
Step 3: Add the egg and vanilla, then slowly add in the dry ingredients just until the dough comes together.
Step 4: Split the dough into two and wrap in plastic wrap. Chill until you are ready to use.
Step 5: Preheat the oven to 350 degrees. Prep baking sheets with silpats or parchment paper.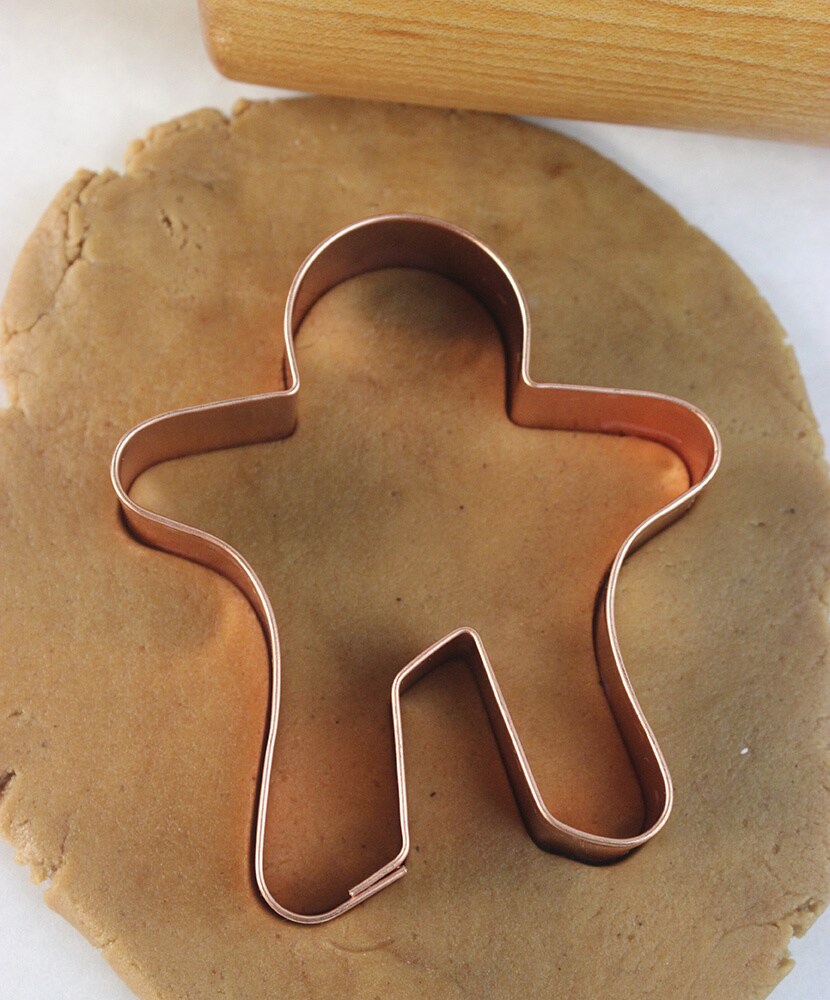 Step 6: Roll out the dough to about 1/4-inch thick. Use cookie cutter to cut out the shapes and transfer onto the prepped baking sheets. Bake for 10 minutes, let cool on a wire rack.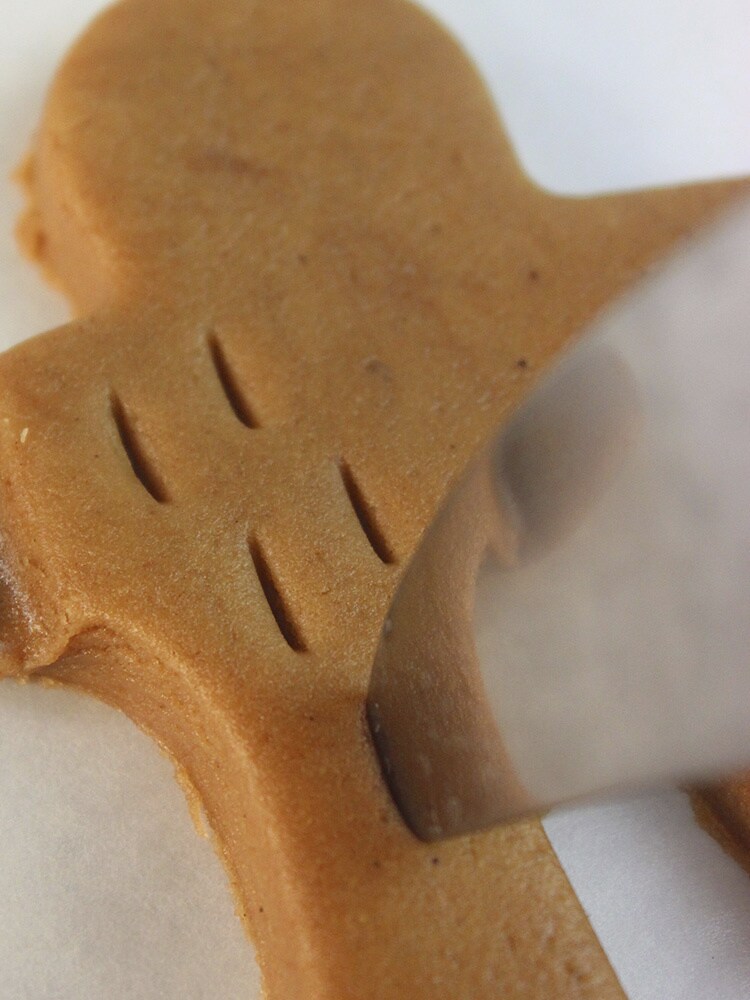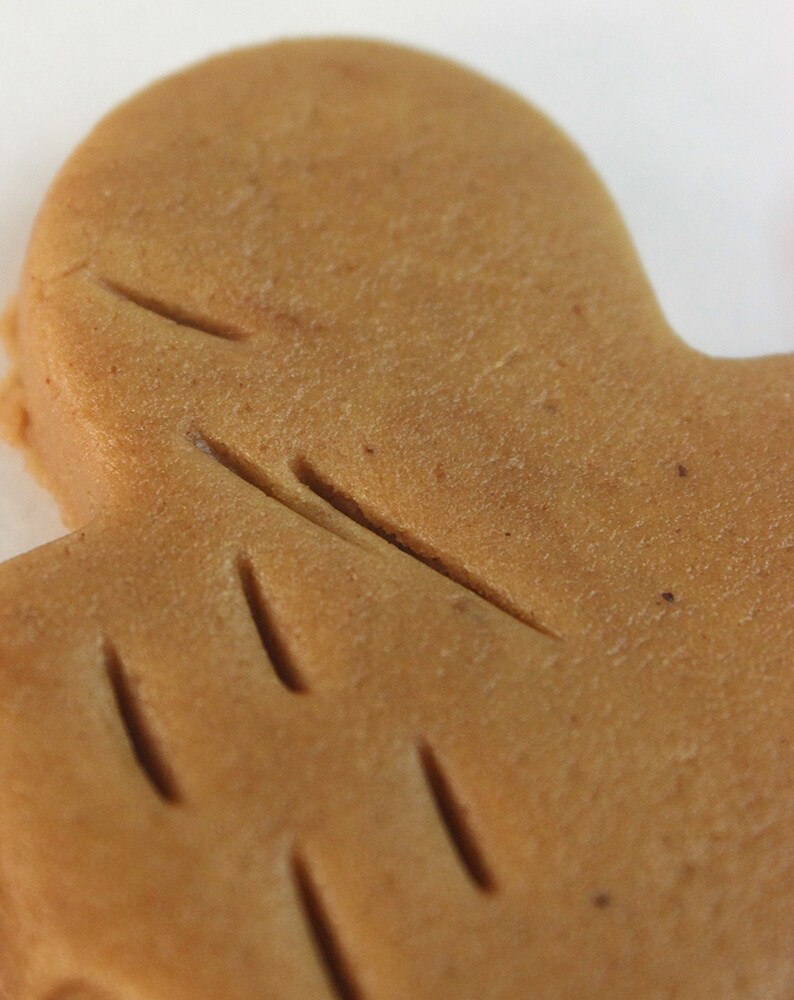 Step 7: With a #4 tip and black icing, add the eye and nose details. Then use a separate #4 tip and white icing to add his teeth. With a #6 tip and chocolate icing add the shoulder plate and bandolier. Using another #6 tip, add Gungi's red sash. Finally, secure the biscuit lightsaber to his hands with icing.

Step 8: Once the icing is dry, the cookies are ready to serve.
The Bad Batch require a good batch of these Wookiee cookies! Enjoy!