Today fans got their first look at HyperReal Luke Skywalker, a stunning helmet worthy of Boba Fett, and the charming new line of stylized figures from Star Wars Galaxy of Adventures.
It's not wise to upset a Wookiee, especially when he might fly into a fist slamming rage at the press of a button. On Friday afternoon, collaborators from Hasbro and Lucasfilm joined forces at San Diego Comic-Con to unveil a new line of Star Wars Galaxy of Adventures action figures, with real spring-loaded action features, a stunningly realistic Luke Skywalker preparing to fight HyperReal Darth Vader, and a Mandalorian helmet that took its inspiration and its measurements direct from the Lucasfilm prop archive.
And those were just some of the surprises, reveals, and playthings showcased when Hasbro's Product Design Manager Sam Smith, Hasbro's Director of Product Design Vickie Stratford, Lucasfilm Product Manager Chris Dern, and others gathered for an hour-long celebration of Hasbro's Star Wars toys. Here are just a few things we learned at the panel.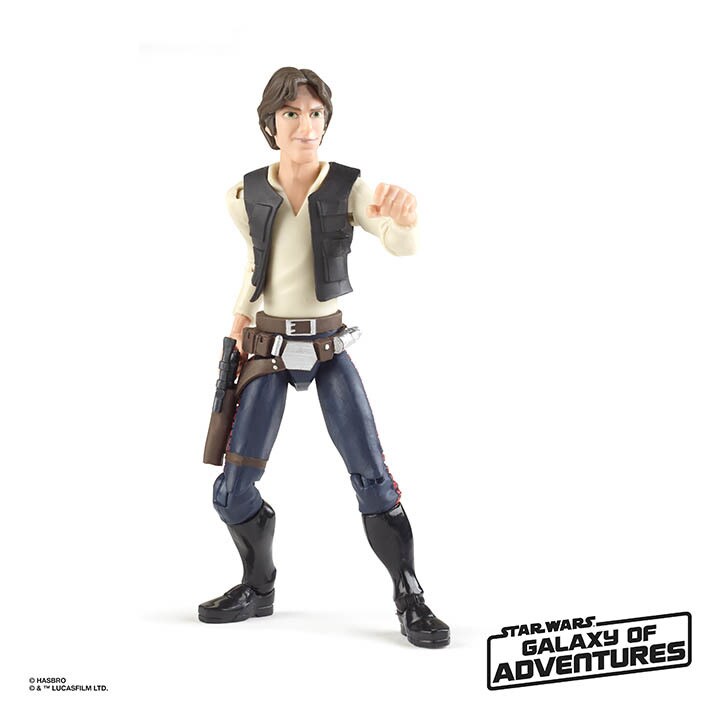 1. There are more Star Wars Galaxy of Adventures figures coming… When the animated shorts debuted last year, Hasbro launched a 3.75-inch line of classic sculpts "to really help kids understand how great these iconic characters from the Star Wars universe really are," says Hasbro's Vickie Stratford. But the figures used the life-like look of the film counterparts.
2. The new line has a whole new look and scale. Now, a new line of Star Wars Galaxy of Adventures figures is launching this fall, standing at about 5 inches tall, with a completely new stylized look more reminiscent of the animated series. The figures are also highly-articulated with spring-loaded actions for each character, including a lightsaber slashing action for Darth Vader, a fearsome Wookiee slam for Chewbacca, Han Solo slinging the blaster by his side with the push of a button, and C-3PO who quite literally falls to pieces. Oh my!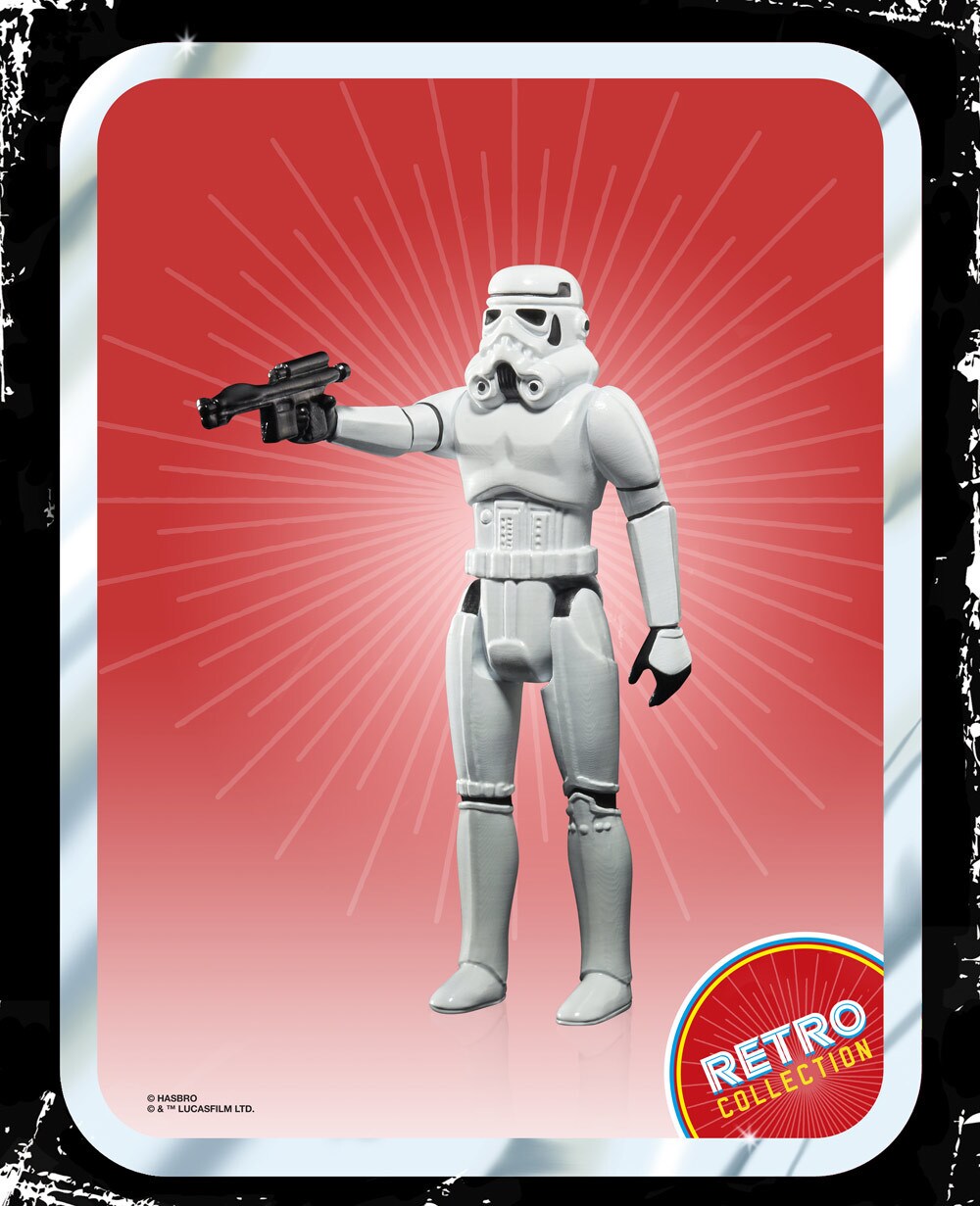 3. The Retro Collection will return. The special edition figures that replicated the original toys from the 1970s will be back in stock later this year, they promised.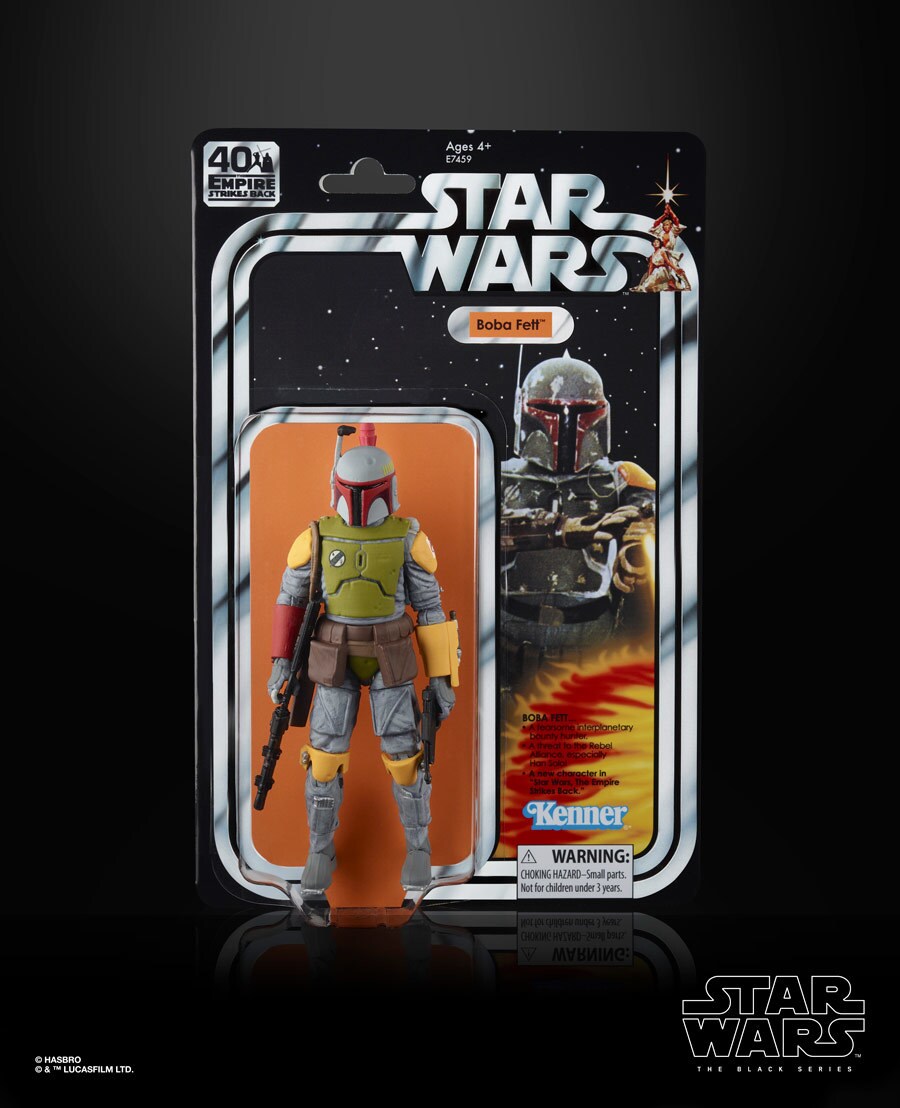 4. Fans want to go back to Dagobah. The Black Series has already started celebrating the 40th anniversary of Star Wars: The Empire Strikes Back coming next year with a convention-exclusive Boba Fett in a special paint scheme. On Friday they announced that a Luke Skywalker in Dagobah fatigues will be added to the line, thanks to a winning fan vote, with a stunning sculpt revealed at the panel. Designers noted that they continue to strive for anatomical accuracy on the petite and detailed line, while maintaining the range of motion that makes them so perfect for posing.
5. Hasbro built a 6-inch scale palace fit for a Hutt. On the show floor, attendees can take a closer look at a custom diorama featuring a one-of-a-kind, 19-inch-tall rancor beneath Jabba's throne room. The panel offered fans a glimpse at the creative process behind the show-stopping miniature set, including designers pretending to bottle-feed the baby rancor.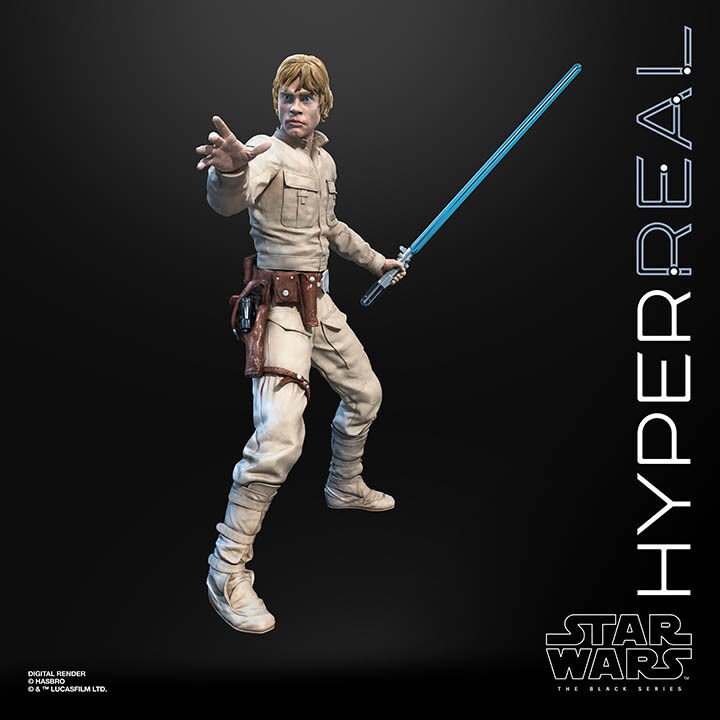 6. HyperReal Vader is about to welcome a son. Fans at the convention also got their first look at the next figure in the new premium, 8-inch HyperReal line, the perfect companion to duel with the debut figure, Darth Vader. HyperReal Luke Skywalker in Bespin fatigues, available for preorders online beginning Saturday, presented some new challenges to create the perfect humanoid likeness on the all-new scaled, poseable figure, they said. But the audience reaction suggests they were up for the task!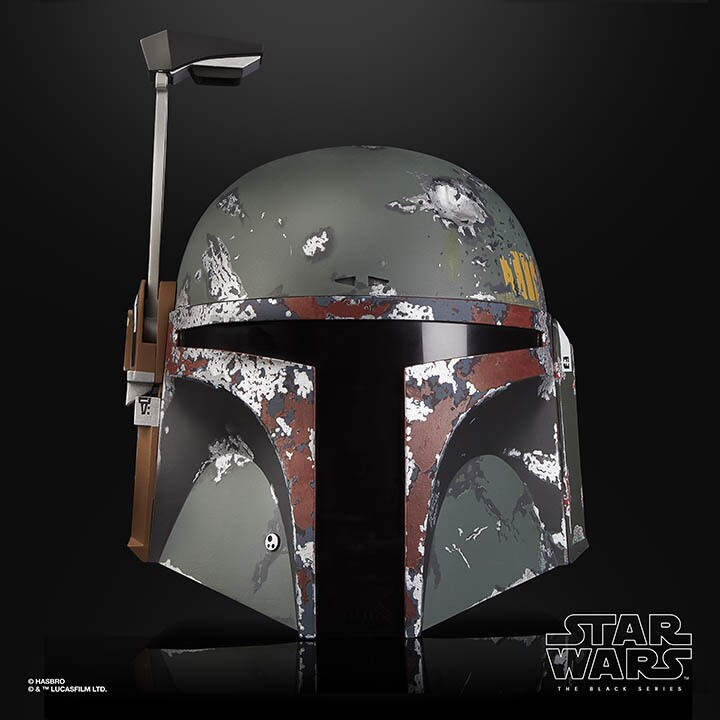 7. And there is another…Black Series Helmet. Designers showcased the most movie-accurate piece they had created in The Black Series, Luke Skywalker's X-wing helmet. At least, that was true until recent memory. The panel debuted a gorgeously detailed, life-size version of Boba Fett's helmet.
8. Record-setting colors. The team went direct to the Lucasfilm Archives to scan the authentic screen-used prop, measure details, and compare paint chips to perfectly match the look of Boba Fett's unmistakable bucket. The result is truly the most finely detailed, screen-accurate Hasbro helmet to-date. "We calculated every color," Smith said. "We double-checked every measurement. We did not change a proportion on this at all." The piece has a record-setting number of paint applications for the company, he added.
The result is exquisitely battle worn and dented, with a depth that makes it feel fully functional. "This is is one of the most accurate ones we've ever done," Dern added proudly. And it even has a moveable range finder, which flips down with the press of a button, and an illuminated view screen.
Just remember: No disintegrations.
Associate Editor Kristin Baver is a writer and all-around sci-fi nerd who always has just one more question in an inexhaustible list of curiosities. Sometimes she blurts out "It's a trap!" even when it's not. Do you know a fan who's most impressive? Hop on Twitter and tell @KristinBaver all about them.
Site tags: #StarWarsBlog, #SanDiegoComicCon2019