Enjoy a dinner and movie combo that will be long remembered.
The world was introduced to a galaxy far, far away when Star Wars: A New Hope debuted in theaters in 1977. It was the first time fans met Princess Leia, saw the Millennium Falcon, and wondered why the Lars homestead served up blue milk.
This dinner pays tribute to those iconic moments with a main dish made to look like the rebel princess and her classic hairstyle. Followed by a dessert that made the Kessel Run in less than 12 parsecs, all washed down with a cold glass of Tatooine's finest bantha milk.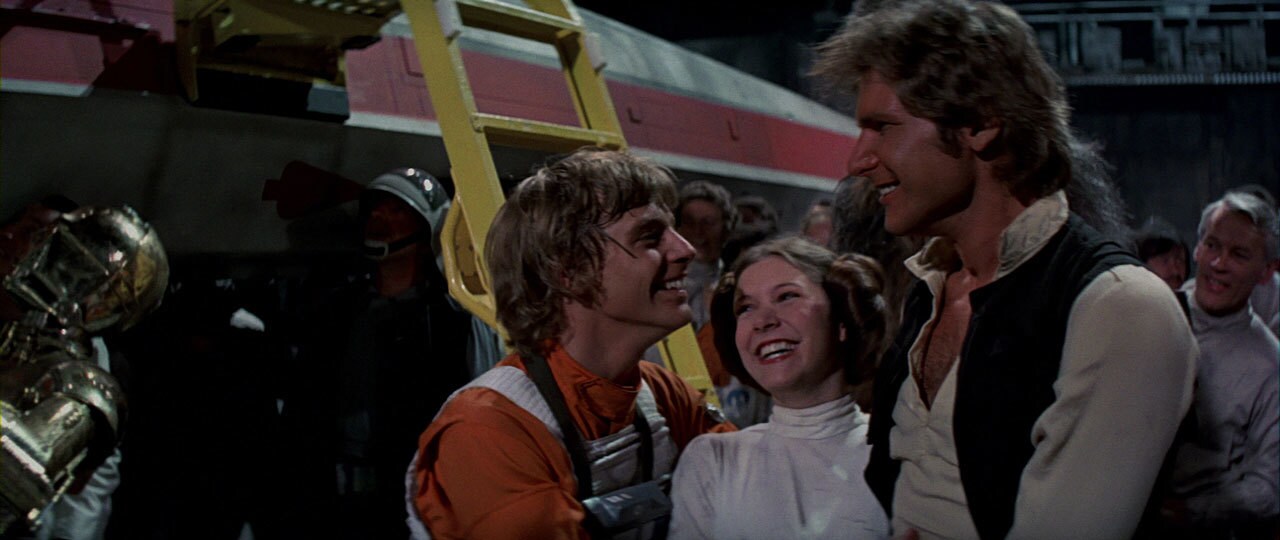 Revisit the moment that changed everything by making a meal inspired by the start of the original trilogy and watch Star Wars: A New Hope, now on Disney+!
Millennium Falcon Gelatin Treat recipe
Blue Milk recipe
Princess Leia Rice Bowl
You'll need: