Thinking with your stomach is totally fine with this delicious snack.
Co-piloting the fastest hunk of junk in the galaxy is no easy task and eating healthy isn't always an option when you're living a smuggler's life. For a lighter alternative, these spring rolls are fun to make and portable enough to eat when you're on the move in the Falcon -- or watching the Solo: A Star Wars Story trailer again and again, anywhere you go.
Made to look like Kashyyyk's native giants, these adorable eats are filled with brown buckwheat noodles and given their hostile countenance with the help of seaweed and steamed fish cake detailing.
Dip with caution into a sweet and spicy chili sauce...it's not wise to upset a Wookiee.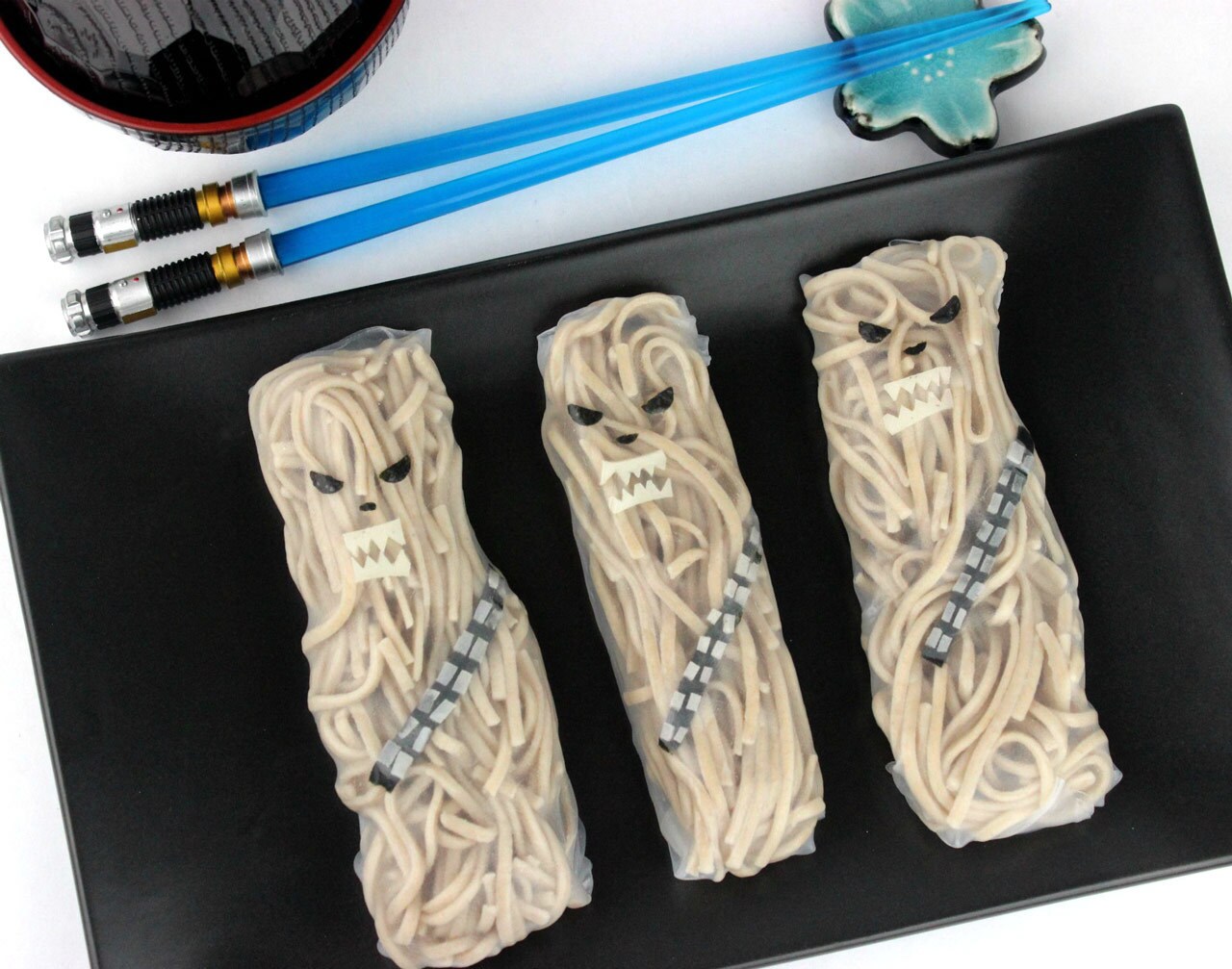 Chewbacca Noodle Rolls
What You'll Need: