Buckle up, baby.
The trailer for Solo: A Star Wars Story is finally here, scoundrel-filled and fantastic. Featuring some thrilling chases, fun character moments, and an awesome Wookiee Piledriver (which we could watch all day), it has us ready to buckle up (thanks, Lando) and hit lightspeed for May 25. Here are just a few highlights of many.
1. More guitar.
Here's a definite first for Star Wars: the trailer opens with some percussive, chugging guitar, bringing a definite rock edge and gunslinging vibe to the music. It's cool, it's different, and we loved it. If ever there was a sign that Solo: A Star Wars Story is going to be a Star Wars film like no other, this is it.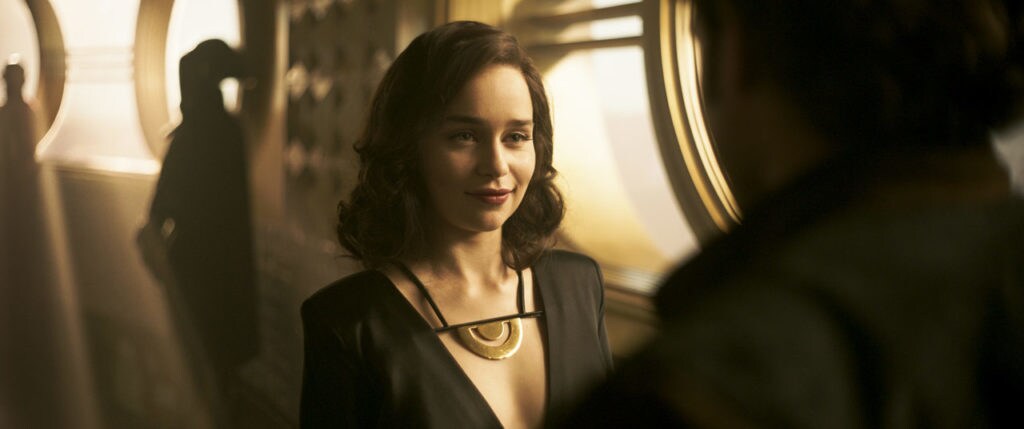 2. "You're after something."
We're treated to lots of compelling images of Han: in a standoff, showing some quality driving skills, checking out the Falcon with Chewie. It's all exciting, but the opening voiceover from Qi'ra lets us know that there's potentially more going on with the young rogue.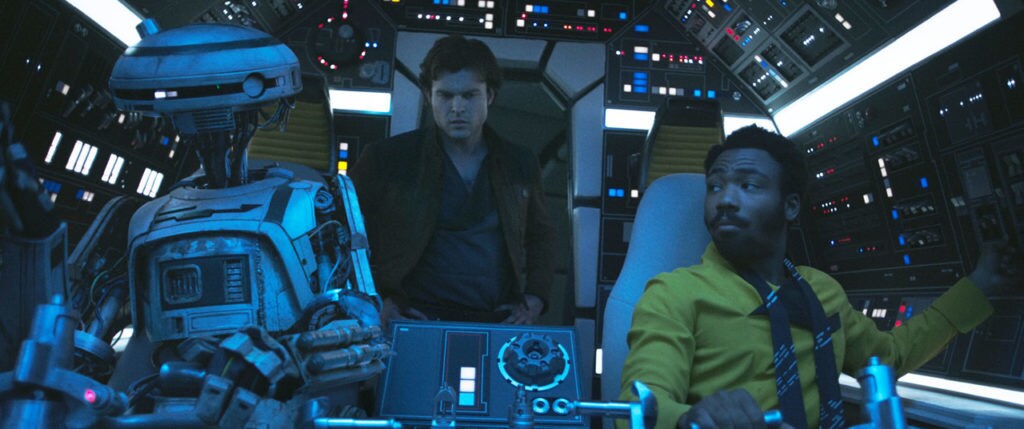 3. Everything Lando.
Let's just throw all the Lando moments into one, because they all deserve a spot here. Ever since the first sight of Donald Glover as Lando, fans have been very, very excited. We see more of him here than ever before -- playing cards, meeting Han Solo, and in the Falcon -- and the smooth-talking smuggler doesn't disappoint. "Everything you've heard about me is true." Whether it all is true, that statement is 100 percent Lando.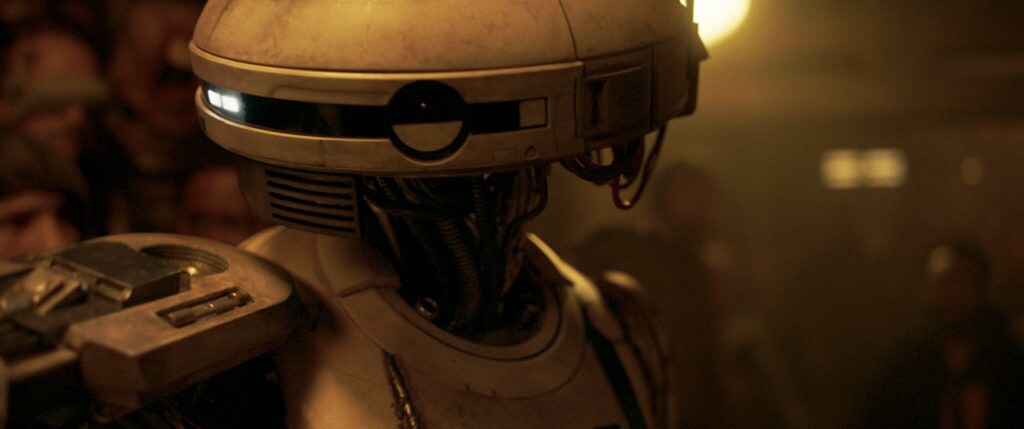 4. Hello, L3-37.
We haven't glimpsed too much of the droid L3-37 up until now, but thanks to this trailer, we see her in action and finally hear her speak. And she's awesome: Lando's droid pal isn't afraid to mix it up, and she definitely has some personality. "So glad we took this job!" So are we!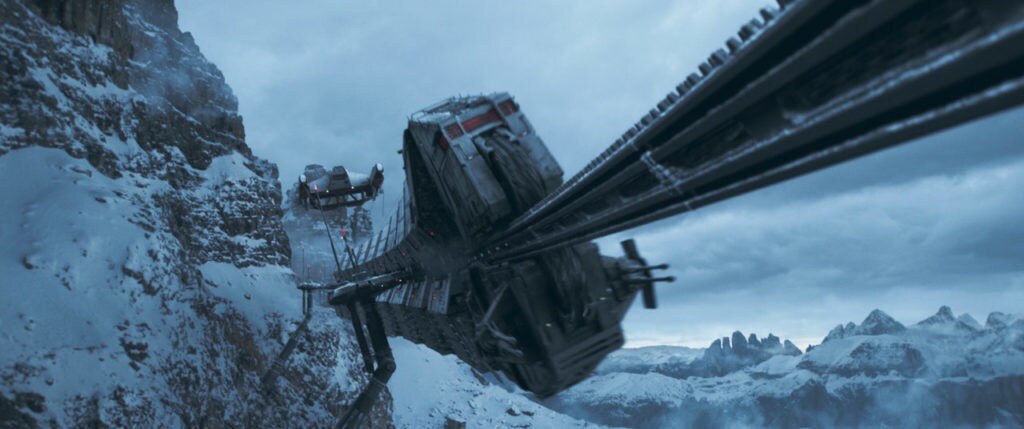 5. Han and Chewie.
Our favorite duo shines in the trailer, with moments heartfelt, funny, and action-packed, and seeing them together in the cockpit of the Falcon at this point in their lives is especially meaningful. But our scoundrel holding onto his Wookiee friend -- as he's in danger of falling off a train -- is pure, perfect Han and Chewie. We can't wait for more.
What were your favorite moments? Let us know in the comments below!
Solo: A Star Wars Story arrives May 25.

Dan Brooks is Lucasfilm's senior content strategist of online, the editor of StarWars.com, and a writer. He loves 
Star Wars
, ELO, and the New York Rangers, Jets, and Yankees. Follow him on Twitter @dan_brooks where he rants about all these things.