Return to Vader's castle with StarWars.com for some in-jokes, gags, and secrets you might have missed!
Spoiler warning: This article discusses plot details from LEGO Star Wars Terrifying Tales.
Star Wars and Halloween: it's a match made on Mustafar. LEGO Star Wars Terrifying Tales, the Halloween-themed special streaming now on Disney+, follows Poe Dameron, BB-8, and new friend Dean as they explore Darth Vader's castle on the lava world; throughout, uber-creepy caretaker Vaneé treats our heroes to three scary stories, which all lead into his own evil plot. In the end, LEGO Star Wars Terrifying Tales has just the right amount of frights, lots of laughs, and especially fun for fans -- tons of Easter eggs. So journey back into Vader's castle with StarWars.com, if you dare, for a look at some gags, hidden objects, and references you might have missed.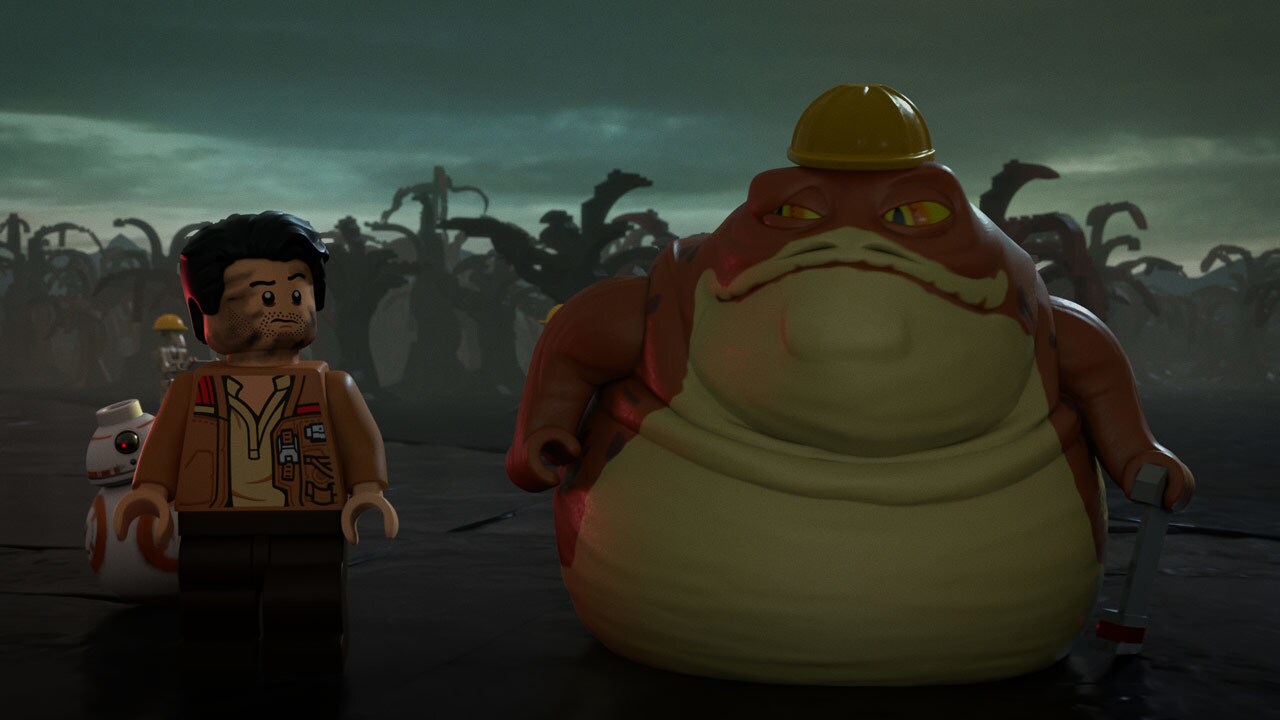 1. A tree grows on Mustafar?
That's right, there's more to Mustafar than just lava and molten rock. As told in ILMxLAB's Vader Immortal: A Star Wars VR Series and hinted at in opening sequence of Star Wars: The Rise of Skywalker, the planet features a growing forest; in fact, Poe and BB-8 take the same path as Kylo Ren to Vader's castle, walking through this haunting collection of trees.
2. The crane walker comes to Mustafar.
When we meet Graballa the Hutt and his two bounty hunters, Raam and Baash, look in the background. There you'll spot the crane walker -- the same vehicle seen on Trask in The Mandalorian "Chapter 11: The Heiress."
3. Behold…the skelotrooper!
As Graballa takes our heroes inside Vader's castle, they walk through a hall lined with trooper armor. Each set of armor will be known to fans, except for one: the aptly-named skelotrooper, designed by the Hutt himself! The skelotrooper gear takes some inspiration from a seasonal clone trooper skin in the Star Wars: Clone Wars Adventures MMO, while incorporating elements from other exiting LEGO skeleton designs. Here's hoping this inspires some Halloween costumes in the coming years.
4. Sith statues.
Flanking the stairs inside the castle are four Sith statues, reminiscent of those seen inside Palpatine's office in Star Wars: Revenge of the Sith. Who these statues depict, however, remains a Mustafar mystery…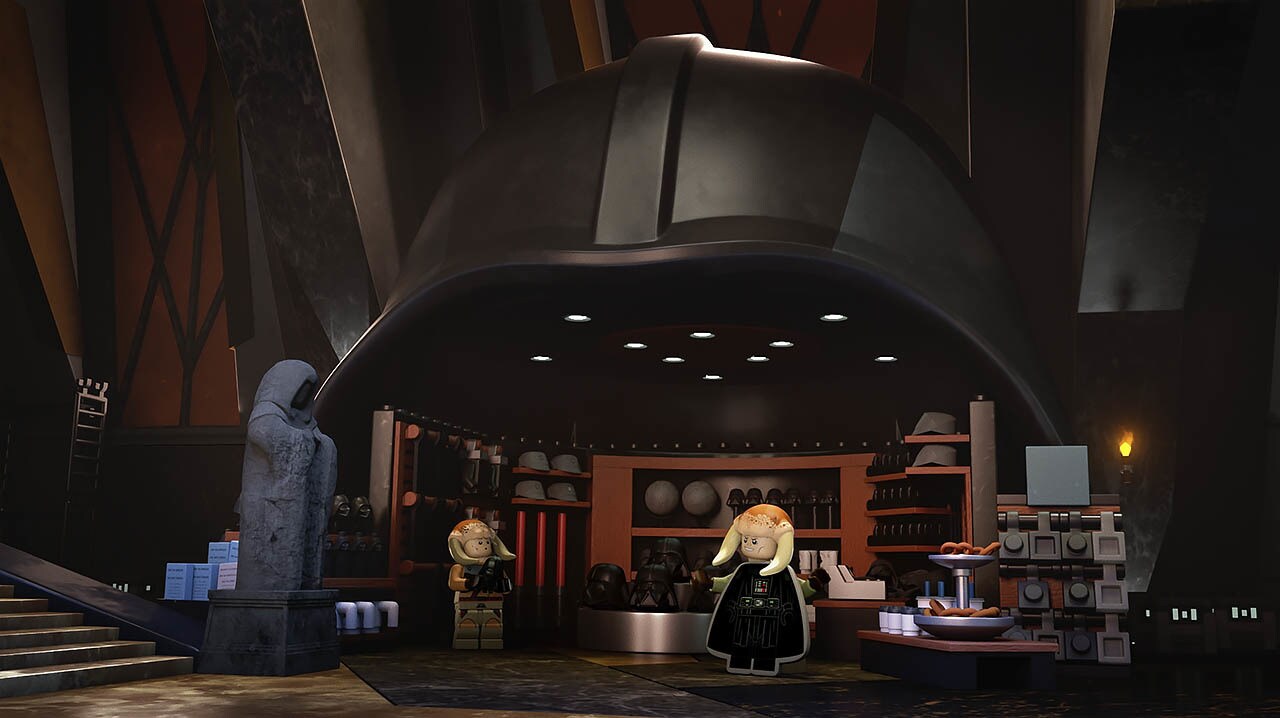 5. Empire Emporium's dark-side designs.
While it's only on-screen briefly, the Empire Emporium gift shop features some clever design details. The top piece of Darth Vader's helmet frames the store, while the interior -- layout, shelving, and checkout -- takes cues from vendors at Star Wars: Galaxy's Edge.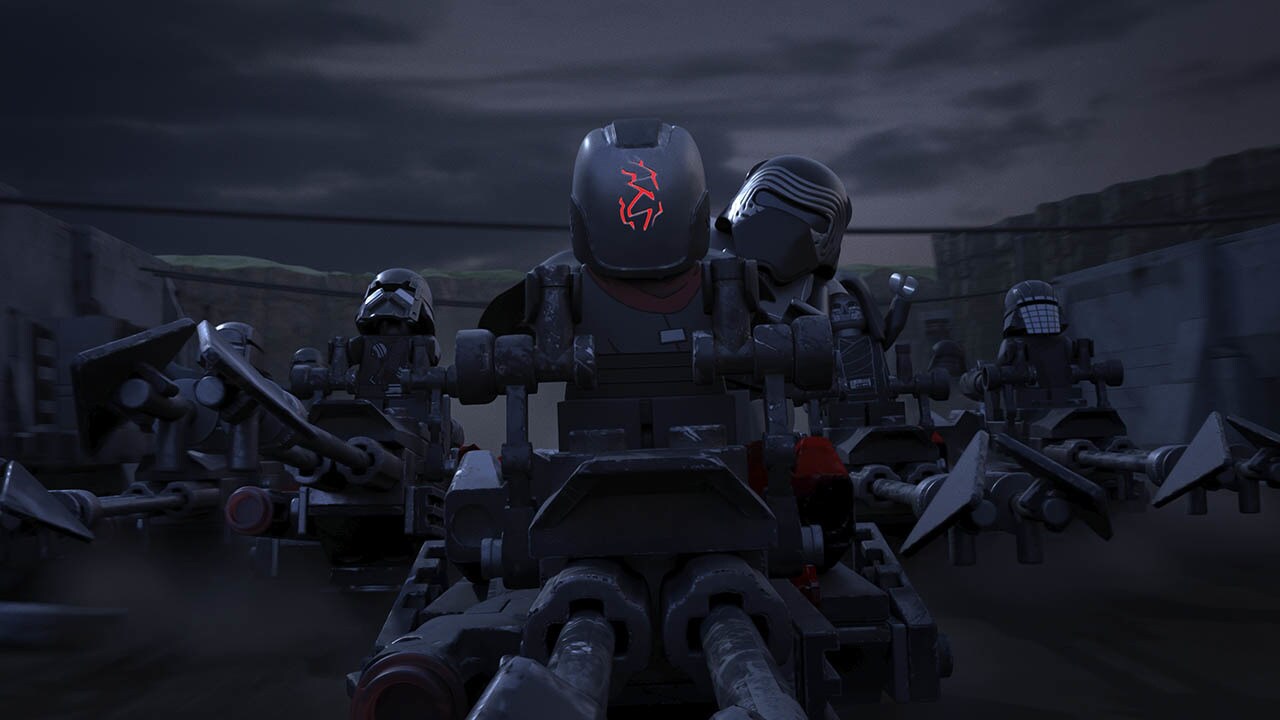 6. LEGO Star Wars meets The Lost Boys.
The first terrifying tale, "The Lost Boy," is directly inspired by the 1987 vampire classic The Lost Boys. From logo to overall plot to a shirtless Bith kloo horn player, references abound to Joel Schumacher's beloved horror flick.
Fun fact: This tale also stems from Marvel's Star Wars: The Rise of Kylo Ren miniseries, which tells the story of how Ben Solo came to join the Knights of Ren.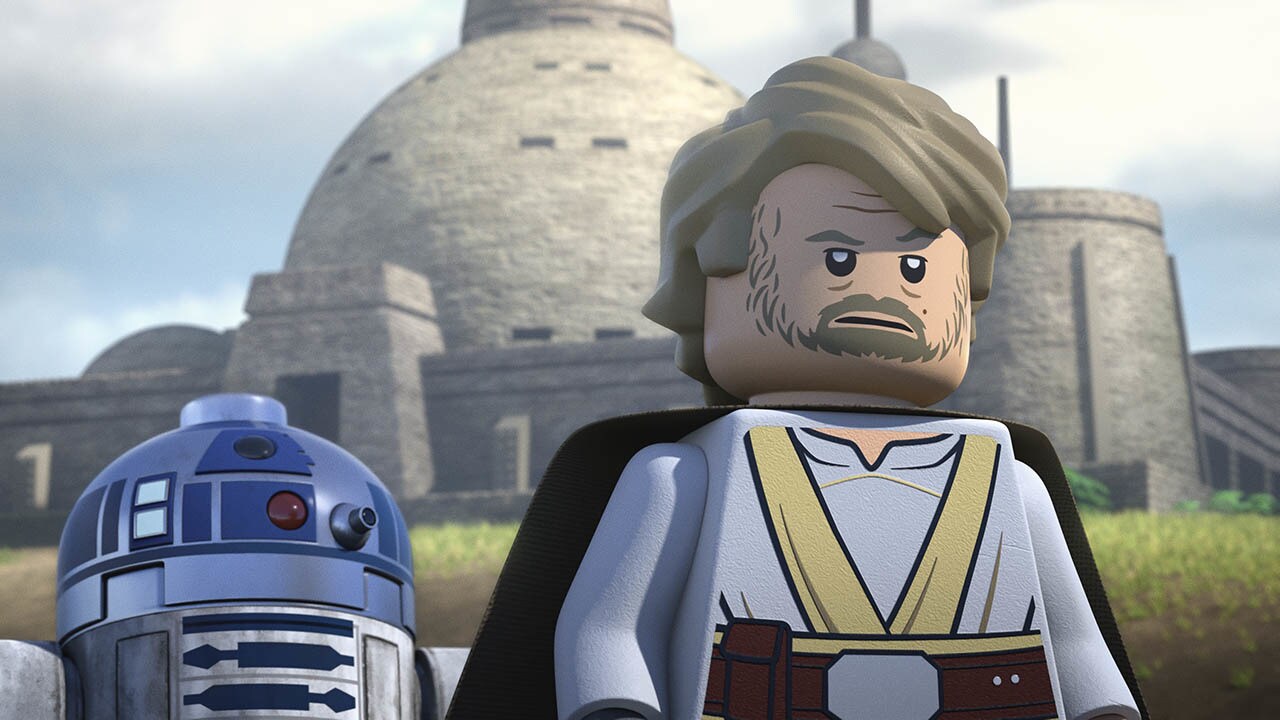 7. "How long did he train on Dagobah? Like 20 minutes?"
Good point! Ben Solo's question about Uncle Luke's Jedi training is actually a playful nod to a long-running fan debate.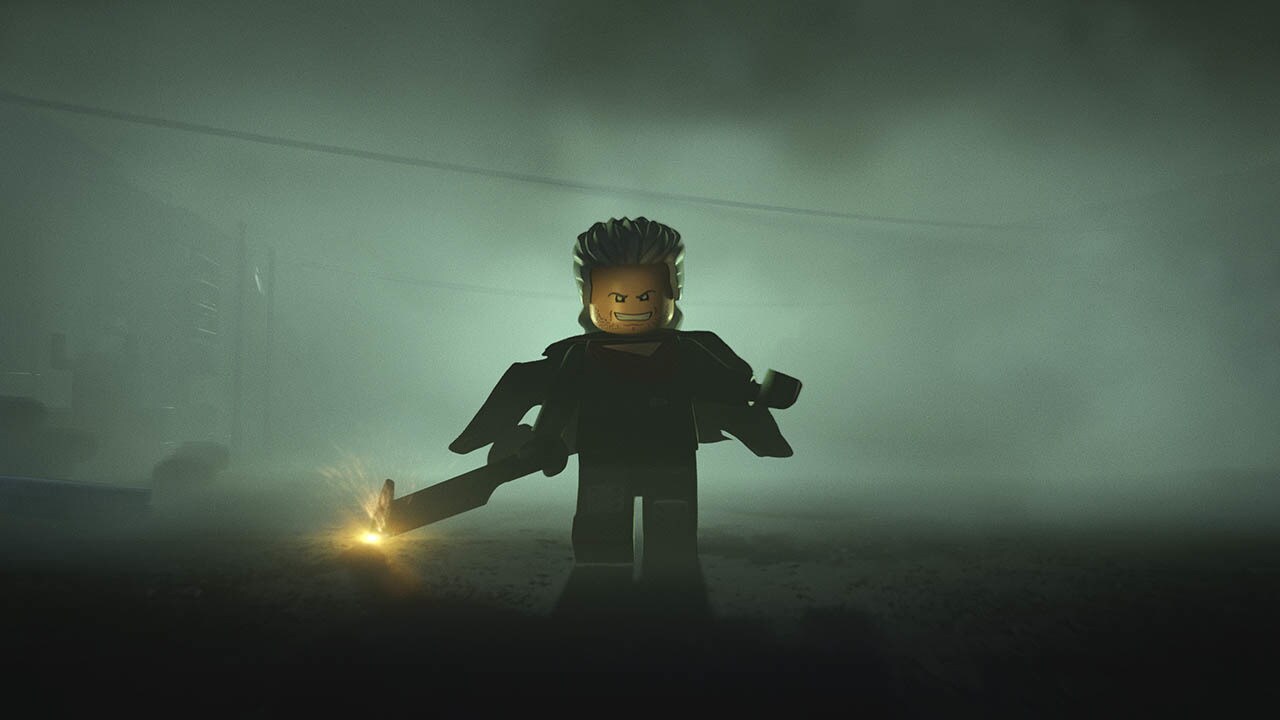 8. A Nightmare on Star Wars Street.
In one reference that's definitely meant for older fans, Kylo's dream tips its cap to similar sequences in A Nightmare on Elm Street, from Ren scratching a blade along the floor to singing children. Speaking of which…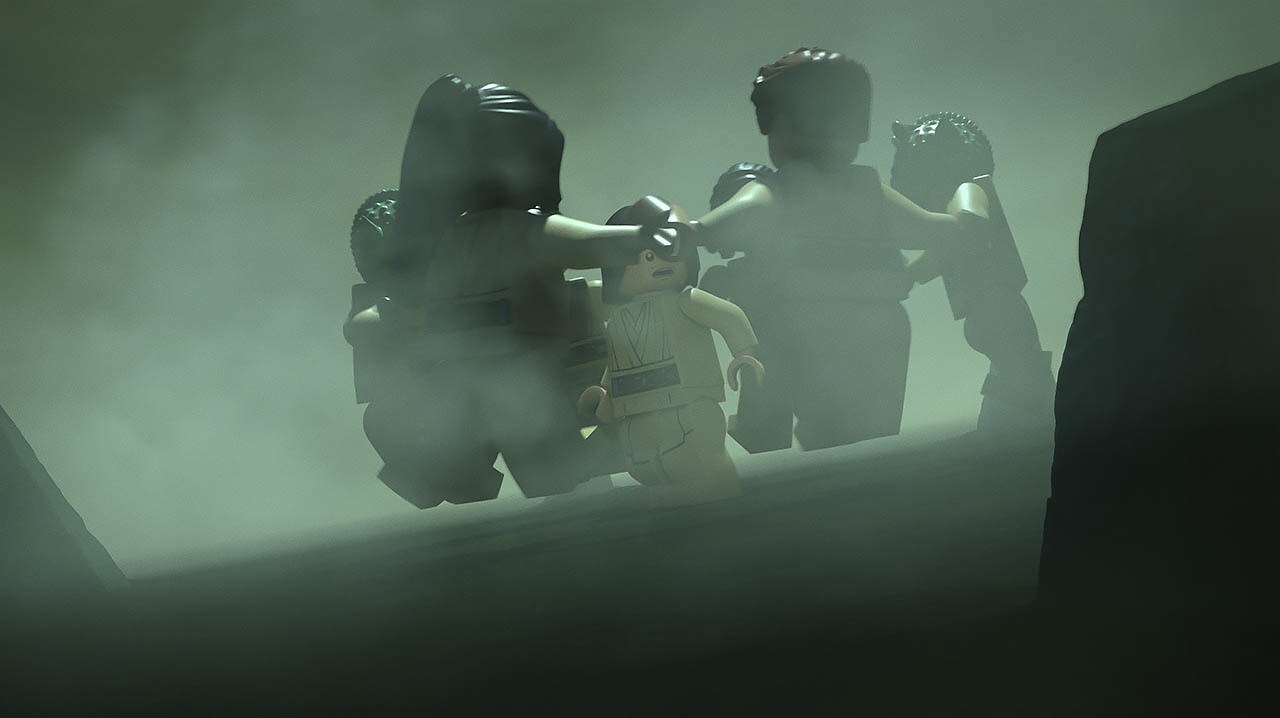 9. "Ring Around the Rosie"…in Huttese!
Yep, that's what these creepy kids are singing. Now, you can sing along:
Ring-a-round the rosie / Whirlee moova dee bonkee
A pocket full of posies / Peetch goola peedunkee
Ashes! Ashes! / Skocha! Skocha!
We all fall down / Jee-Jee nee choo!
10. There's something familiar about this place.
If you're a fan of ILMxLAB's Vader Immortal, you might recognize the inner chambers of the castle. That's because LEGO Star Wars Terrifying Tales based the castle on designs created for the popular VR experience.