This is where the fun begins for the upcoming Disney+ special.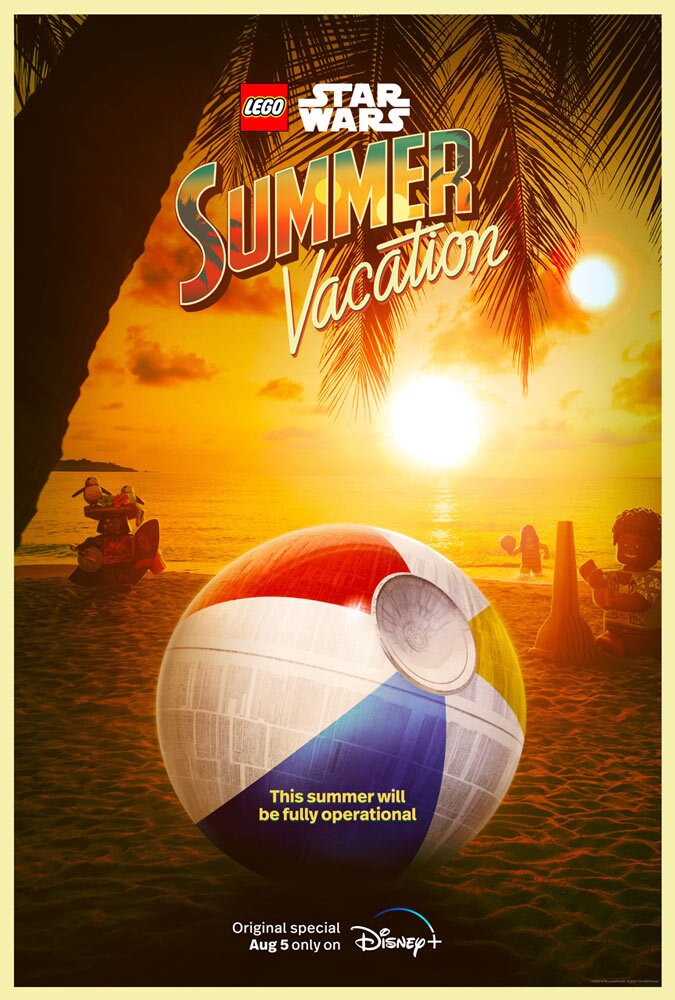 Our favorite galactic heroes are going on vacation. After all, saving the galaxy from a cloned Emperor Palpatine probably warrants at least a couple of days off. 
Following a teaser at LEGO CON 2022, Lucasfilm released today the full trailer for LEGO Star Wars Summer Vacation, the latest animated special built -- that's a LEGO pun -- for Disney+. As the title implies, the story finds Finn arranging a surprise trip for his friends aboard the luxurious Halcyon starcruiser for some much-needed R&R. Here are five things we loved from the trailer, and we can't wait for more when LEGO Star Wars Summer Vacation arrives on August 5.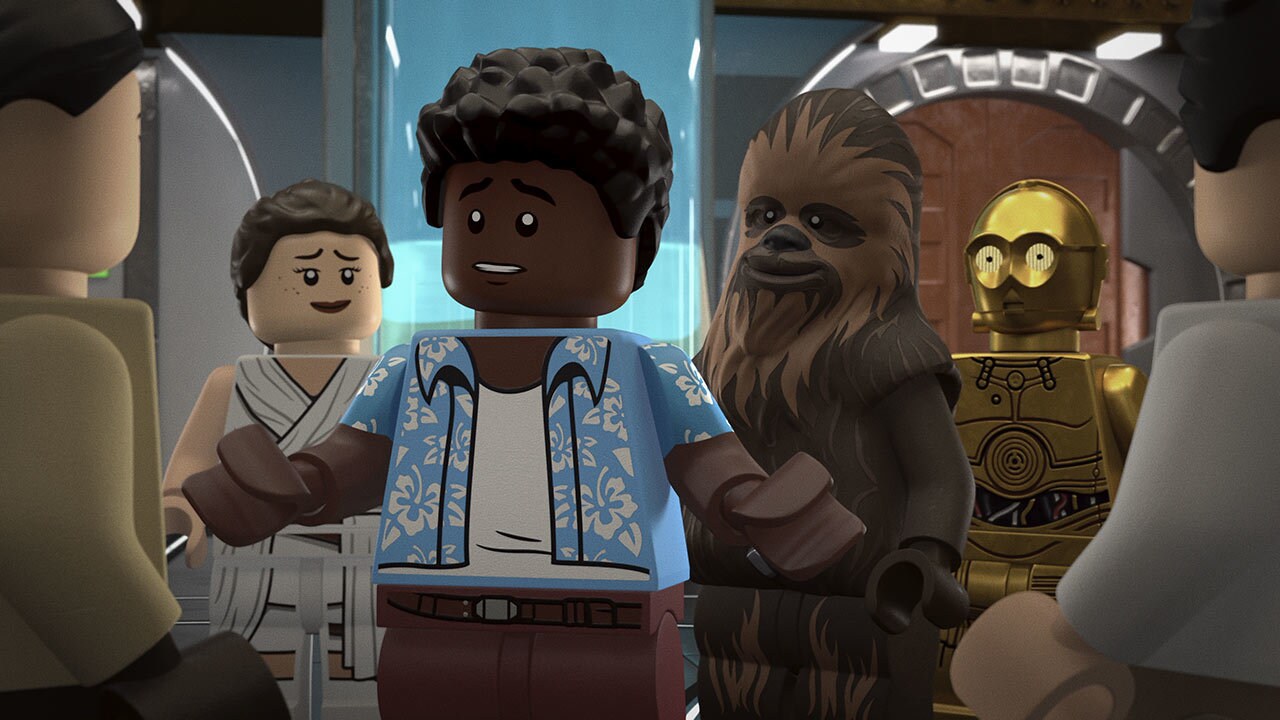 1. The Easter eggs.  
It wouldn't be LEGO Star Wars without some blink-and-you'll-miss-it nods to fans. We spy Artoo and Threepio wearing robes with the Chandrila Star Line logo, a ronto wrap (available at Star Wars: Galaxy's Edge), and some Aurebesh writing. We have a feeling there's a lot more to find.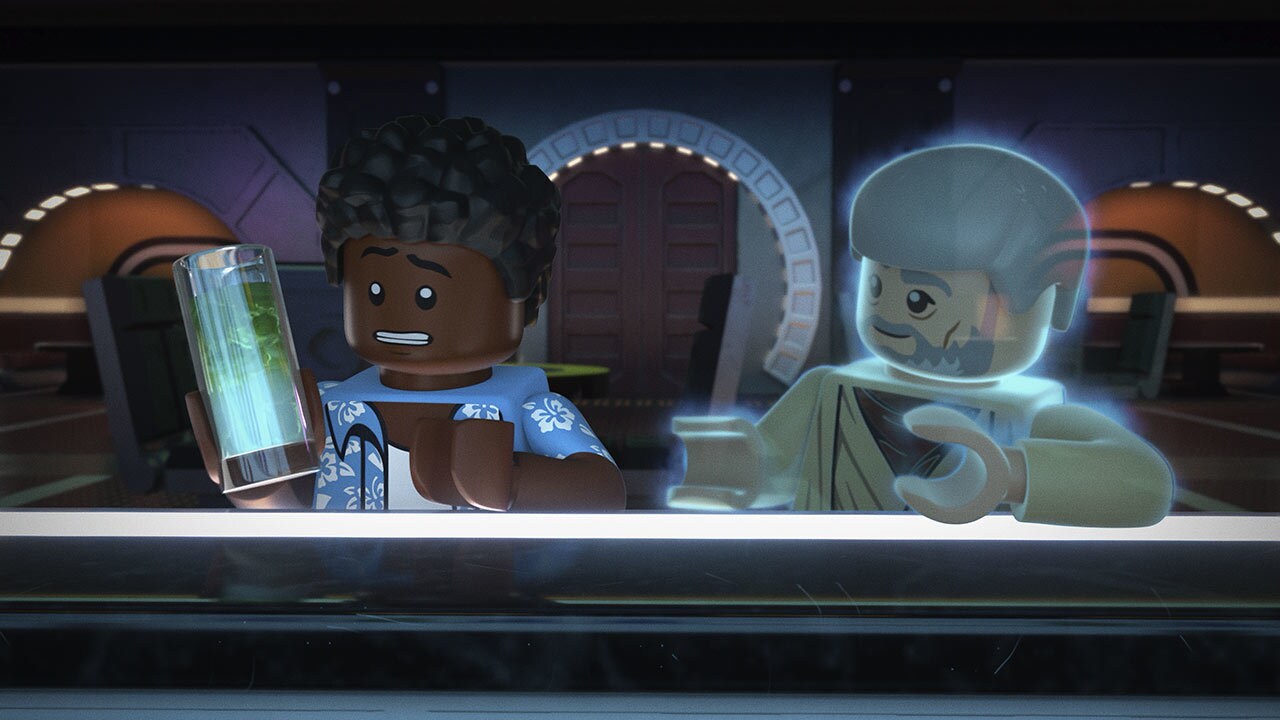 2. The saga-spanning stories.
The LEGO Star Wars specials on Disney+ have done a great job at incorporating all eras of the saga. It's a way to offer something for everyone, but also to tell stories that just aren't really possible otherwise. And the creators at Lucasfilm and the LEGO Group have done it again here. In LEGO Star Wars Summer Vacation, Finn becomes separated from his friends on the Halcyon starcruiser and encounters the Force ghosts of Obi-Wan Kenobi, Leia Organa, and Anakin Skywalker, who all tell tales of summer fun gone wrong. Finn will learn about what vacations can really mean, and it'll be through the lens of characters ranging from Ben Solo to Darth Vader.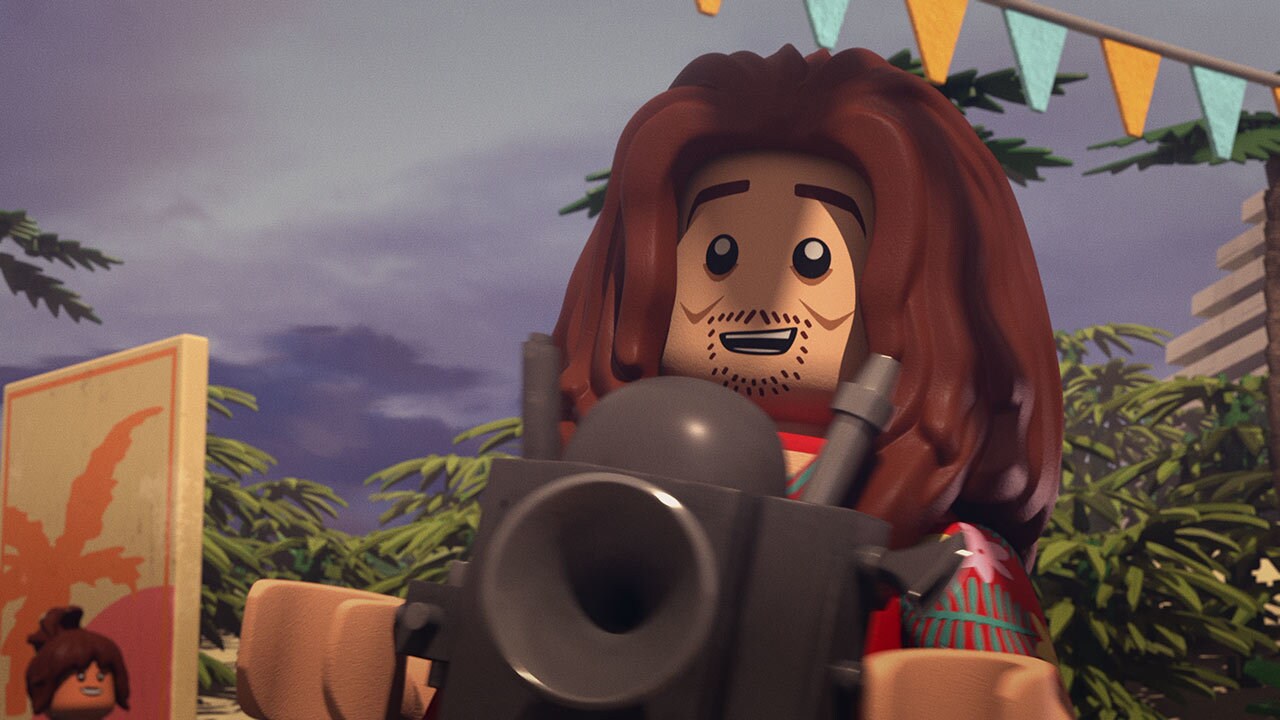 3. Two words: "Weird Al."
Thank the Force, "Weird Al" Yankovic is back in the galaxy far, far away. The iconic singer/comedian performs a new song, "Scarif Beach Party," and also voices Vic Vankoh in LEGO Star Wars Summer Vacation; we don't know much about Vic yet, but he can be seen in the trailer hyping a contest to rule the beach. "Weird Al" and Star Wars just seem to go together, and it's been too long.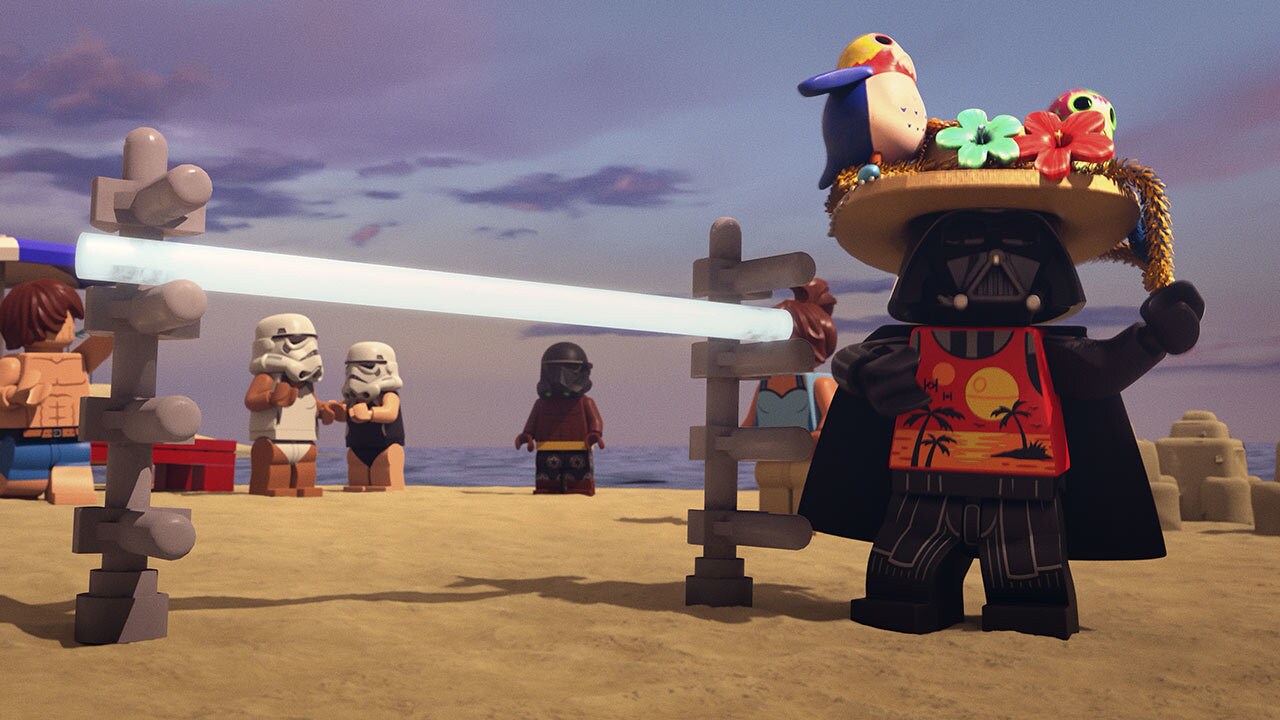 4. The tropical-looking porgs.
A couple of colorful birds sit perched atop Darth Vader's hat, greatly resembling Ahch-To's famous critters. Does this mean there are different kinds of porgs throughout the galaxy? We now have lots of questions…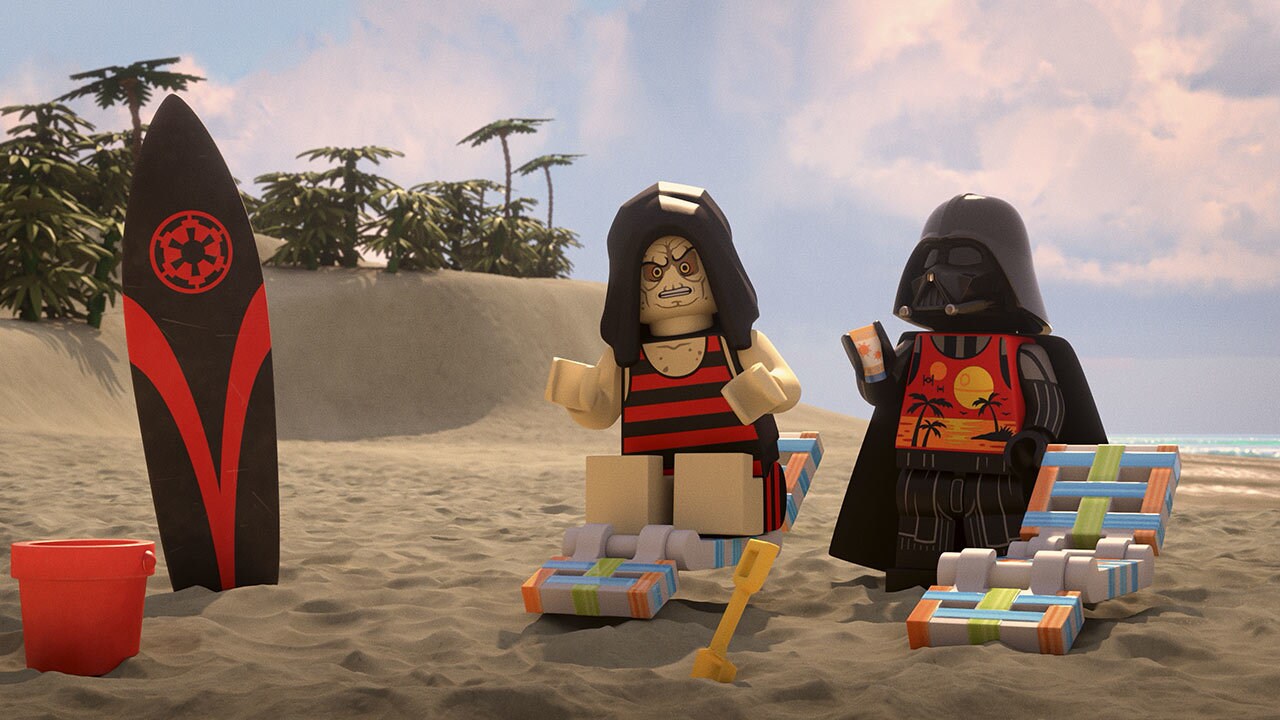 5. The jokes made for fans.
Even in this short trailer, the clever LEGO Star Wars sense of humor shines through. BB-8, seemingly fresh out of the spa, wears a cucumber slice over his singular lens; Darth Vader, sporting a summer-themed tank top, shudders at the thought of applying sunblock to Palpy (who wouldn't?); and Jabba lets loose at a dance party. Some of it's obvious, some of it's subtle. But it's all fun and done with a clear love of the saga. That's LEGO Star Wars.
Watch the LEGO Star Wars Summer Vacation trailer below! For more on the special, coming August 5 to Disney+, see StarWars.com's highlights from the Summer of LEGO Star Wars panel at Star Wars Celebration Anaheim 2022.