BD-1 gets the LEGO brick treatment, the LEGO Star Wars Summer Vacation special announced, and more!
Today at Star Wars Celebration Anaheim 2022, Lucasfilm and the LEGO Group celebrated everything LEGO Star Wars, from toys to games to animation. Dubbed "The Summer of LEGO Star Wars," the panel -- moderated by Yvette Nicole Brown -- featured many of those working behind the scenes of LEGO Star Wars, including Douglas Reilly (vice president, Lucasfilm Games), Jill Wilfert (vice president, entertainment partners and content, the LEGO Group), Jens Kronvold  Frederiksen (design director, LEGO Star Wars, the LEGO Group), Chris Gollaher (director, product design, Lucasfilm), Josh Rimes (vice president, animation development and production, Lucasfilm), Jason Cosler (senior manager and producer, content development, the LEGO Group), David Shayne (writer and filmmaker), and Leland Chee (senior creative executive, franchise story and content, Lucasfilm). As we found out, the panel name would deliver on its promise: there will be lots to build and experience for LEGO Star Wars fans this summer. Here are seven things we learned.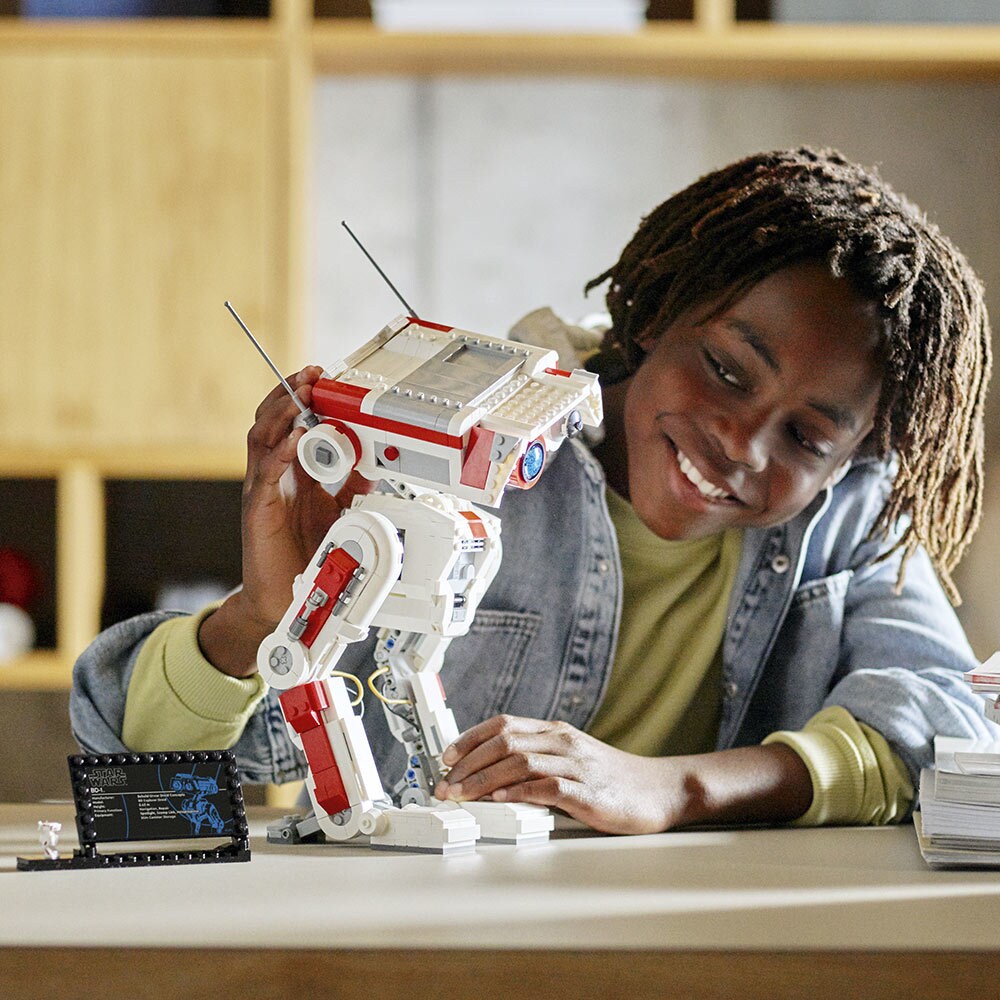 1. You can soon build your own BD-1. The lovable droid from Star Wars Jedi: Fallen Order is getting the LEGO brick treatment, as a new set was revealed in the panel. "It's a relatively complex building experience," Jens Kronvold Frederiksen said, noting that it consists of 1,062 pieces. "This model is really about details and authenticity." It's posable, with moving legs and a tilting head, and features an extendable tray that holds cannisters, just like in the game. The set also comes with a data plaque and minifigure version of BD-1.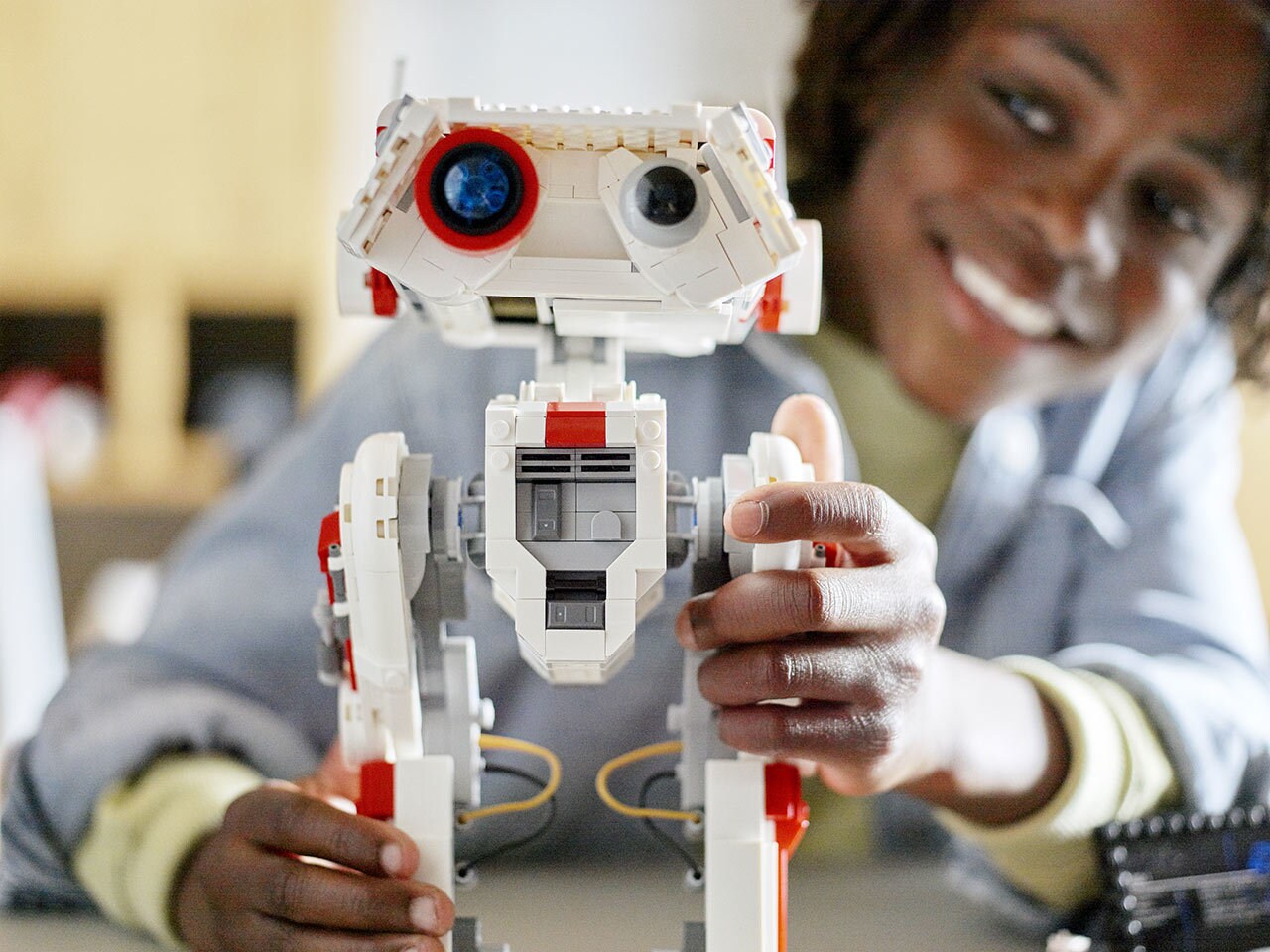 As BD-1 is customizable in Jedi: Fallen Order, all involved were determined to capture the essence of the droid. "We had a lot of conversations about, 'What is the core look for this character?'" Chris Gollaher said. "And then we use that, and the Jens and his team do such a fantastic job of bringing it to life." BD-1 is available for pre-order now on LEGO.com and arrives at all major retailers on August 1.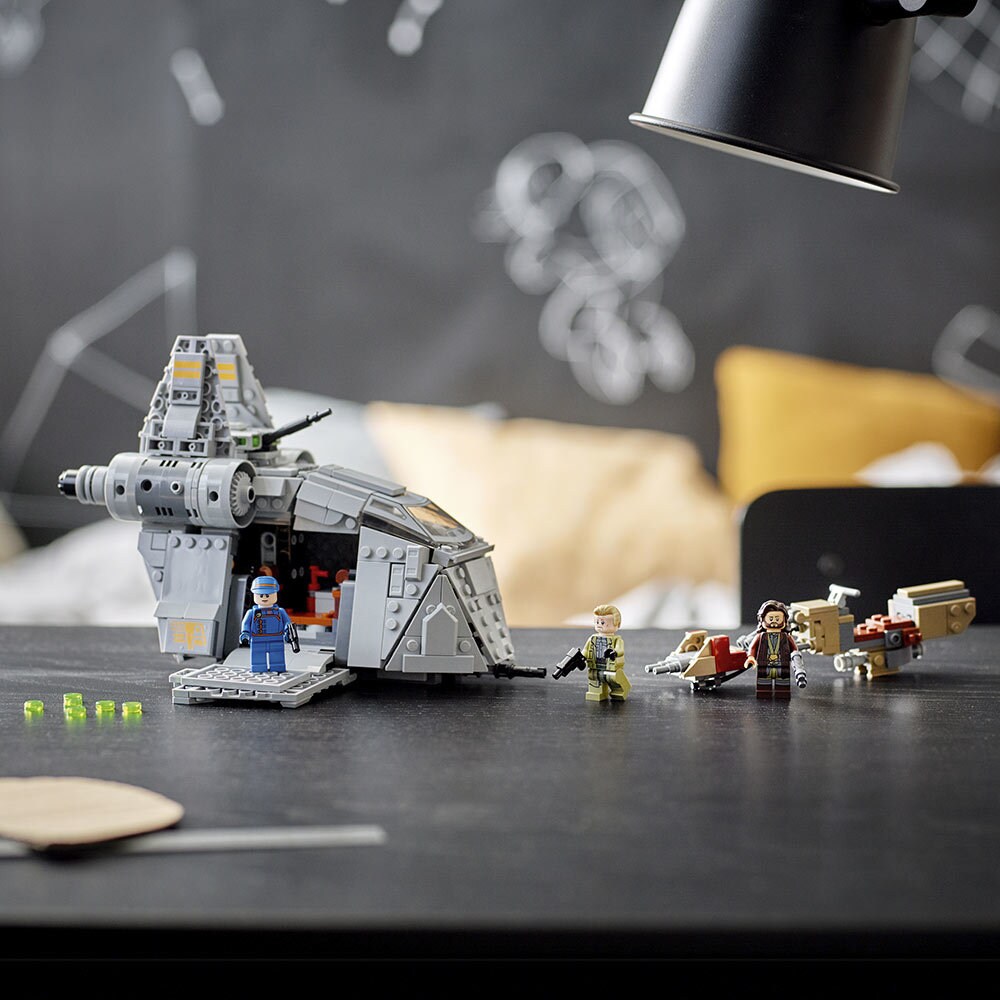 2. The first Andor-themed LEGO Star Wars set is on the way. Frederiksen also revealed "Ambush on Ferrix," a set inspired by the upcoming Disney+ series that includes minifigures of Cassian Andor, his companion Luthen Rael, and inspector Syril Karn, as well as Karn's Mobile Tac-Pod and a speeder bike. Karn's vessel has a rotating double stud shooter, movable wings, and doors that open and close. "We knew that this scene was going to be a really exciting scene," said Gollaher. "It was really exciting to see it come to fruition like this." The set is also available for pre-order now only on Target.com and LEGO.com, and arrives only at Target and LEGO retailers starting August 1.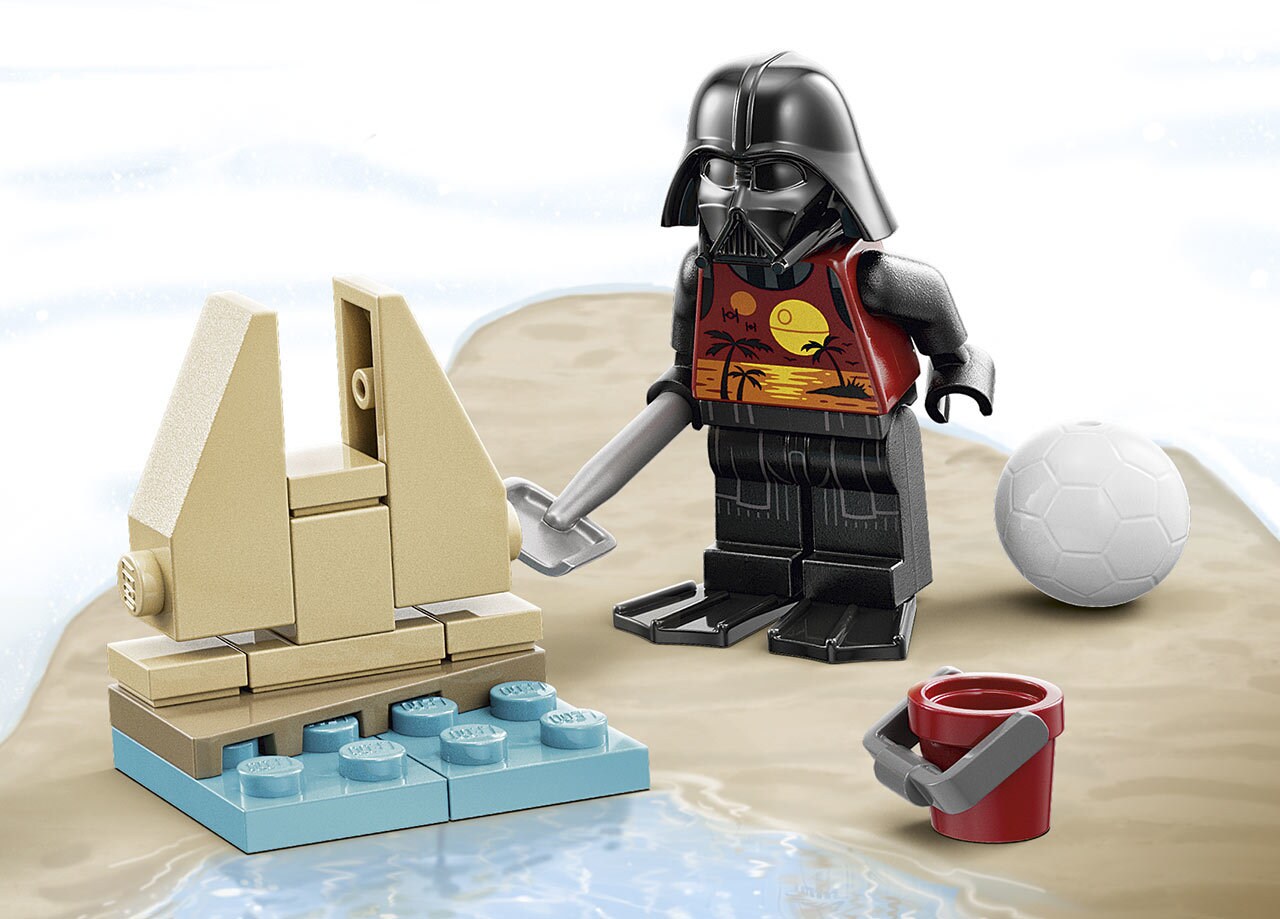 3. Darth Vader will be ready for the beach in the LEGO Star Wars 2022 Advent Calendar. Though the panel wasn't yet ready to share everything included in the LEGO Star Wars 2022 Advent Calendar, Frederiksen did reveal a summer-fun Darth Vader minifigure that will be part of the set -- now an annual tradition for fans. The clever minifigure finds Vader in a red tank top, proving that even Sith Lords need a vacation. Speaking of which…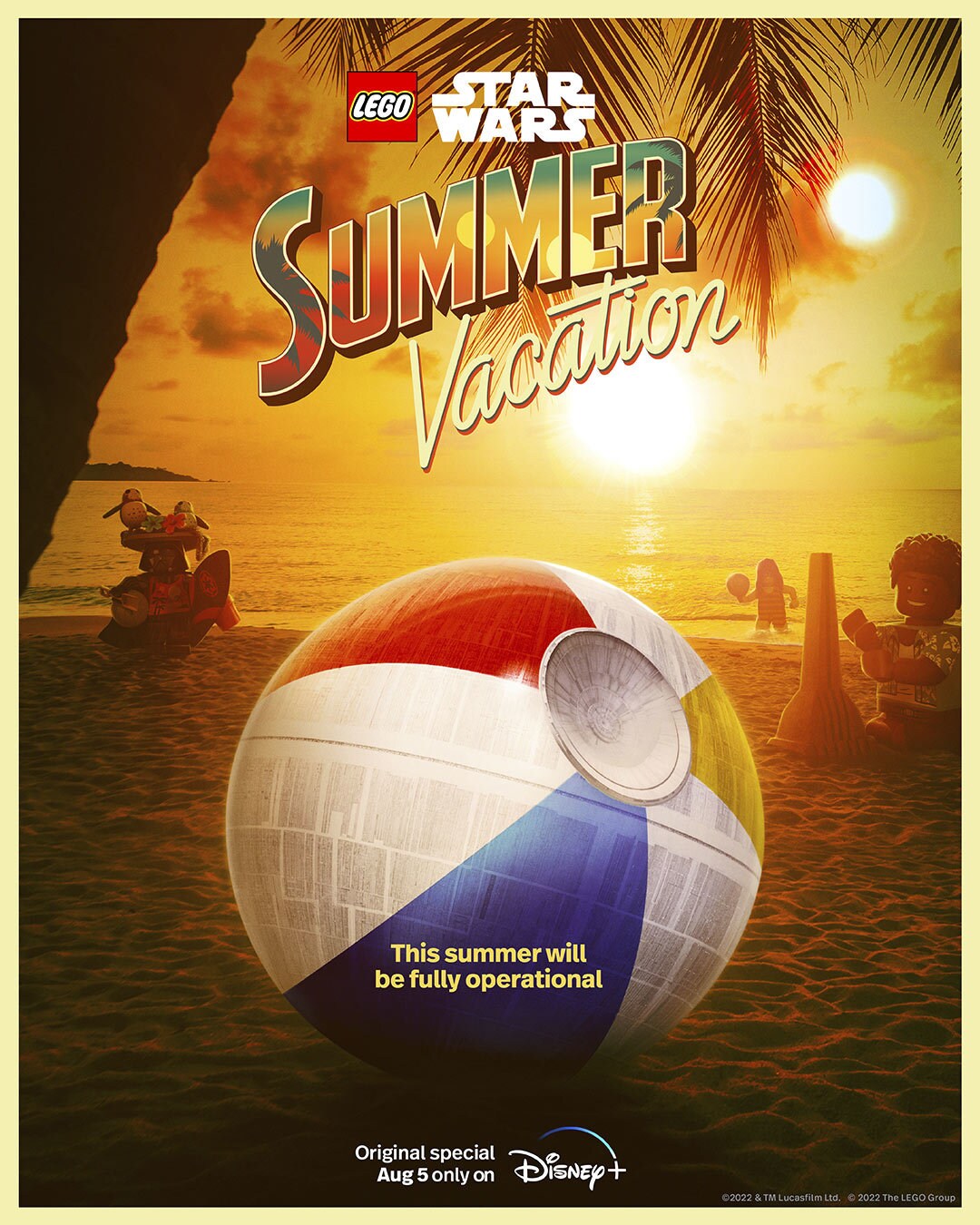 4. LEGO Star Wars: Summer Vacation is coming to Disney+ on August 5, 2022. Set after Episode IX, our heroes have just defeated the Emperor and need to get away. "I don't know how all your vacations went, but my family vacations have often gone a little awry. That's going to happen to them, maybe," teased David Shayne. It promises to feature tons of characters from across the saga, but Yvette Nicole Brown was thrilled to learn that Lt. Valeria -- who she voiced in LEGO Star Wars: The Freemaker Adventures -- is also back. Finn fans will also have much to be happy about. "Finn's gonna be front and center," Shayne said. Fans can also look forward to a musical number in the grand LEGO Star Wars special tradition.

5. Lucasfilm and the LEGO Group teamed up to honor 45 years of Star Wars: A New Hope.
The panel played a surprise short, which finds
Star Wars 
heroes and villains
attending a screening of the movie that started it all. Hilarious and charming, it was a fitting tribute to the galaxy far, far away in classic LEGO
Star Wars 
style. (Grogu using the Force to grab some popcorn was a highlight.)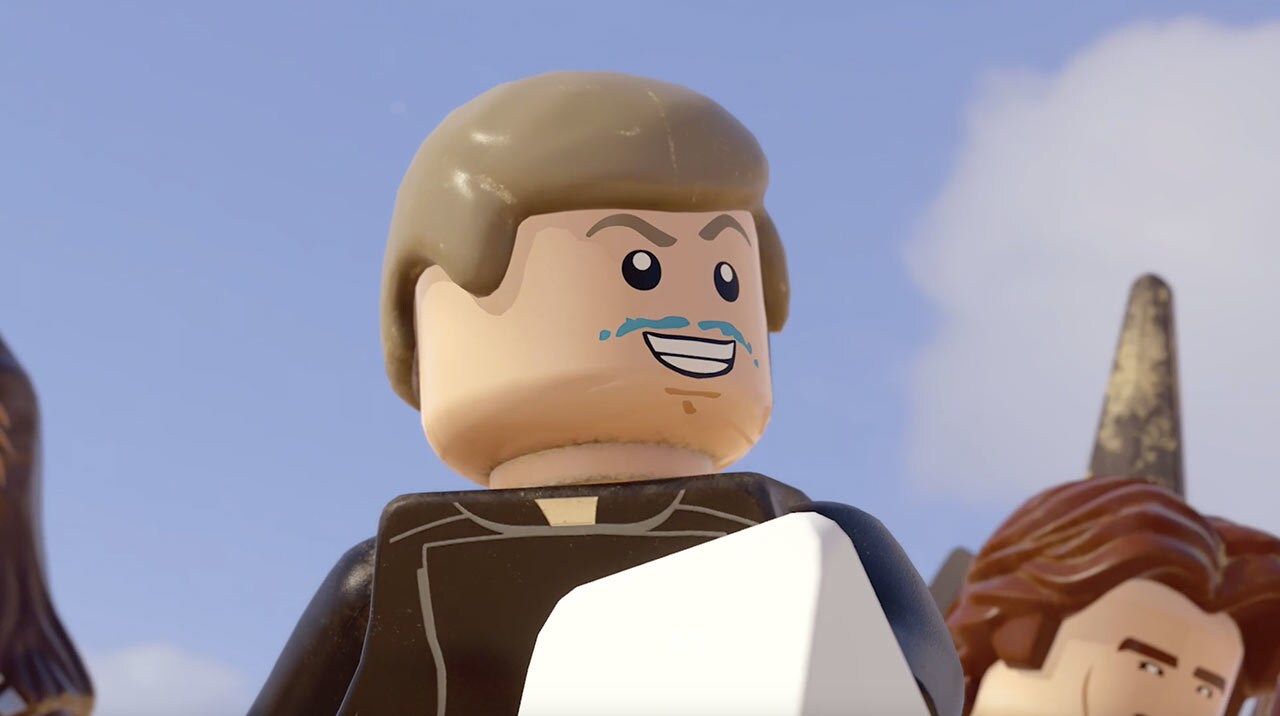 6. LEGO Star Wars: The Skywalker Saga is the biggest LEGO Star Wars game ever. "The reaction from the fans has been overwhelming," said Douglas Reilly. "It's just been really great seeing fans share the joy."
LEGO Star Wars: The Skywalker Saga has also added DLC from outside the Skywalker Saga, including The Mandalorian, Rogue One: A Star Wars Story, and more. "If you're a Star Wars fan, we've got a little bit of LEGO Star Warsfor you everywhere," Reilly said.
7. Why do LEGO and Star Wars go well together? Jill Wilfert, who has worked on LEGO Star Wars since the beginning, has a theory. "It's inherently about the fact that both LEGO and Star Wars are about imagination, and creativity, and inspiring people," Wilfert said. "It's also been amazing to see these two really big, global, iconic brands come together and create something that's truly special and unique."