The Star Wars animation veteran on bringing characters, creatures, and big moments to the screen as the story of Clone Force 99 continues.
Keith Kellogg says the second season of Star Wars: The Bad Batch, now streaming on Disney+, is just kicking into high gear.
"Man, there's so much still that happens," he laughs. "There's definitely a lot of fun things, whether it's creatures, or more clone conspiracy stuff. More returning characters that you might have seen before."
As the animation director on The Bad Batch, Kellogg would know. Since joining Lucasfilm nearly 15 years ago, he's built an impressive list of Star Wars animation credits, including work on Star Wars Rebels, Star Wars: The Clone Wars, and the recent Star Wars: Tales of the Jedi series for Disney+.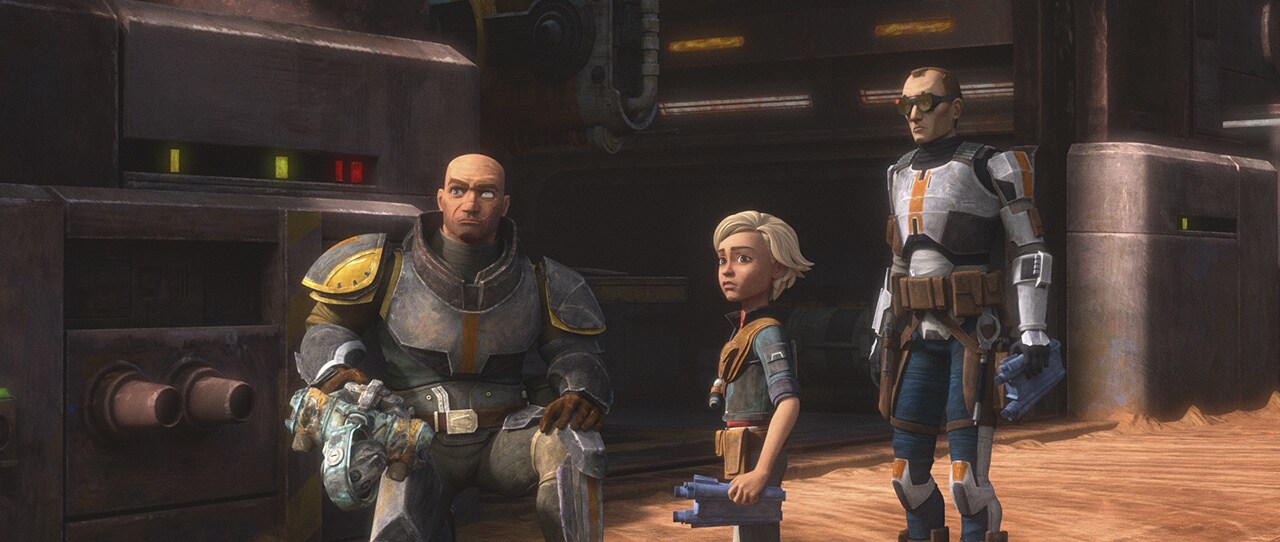 Kellogg and his team are responsible for anything that moves, especially the main characters. "We really try and make sure that all those characters you see on the screen come to life and emote in ways that hopefully move you in different ways, whether it's fearful, or sad, or happy," Kellogg says. "We're just trying to make sure the audience really feels what these characters are experiencing."

True to the spirit of innovation at Lucasfilm, Kellogg says the crew working on The Bad Batch is constantly pushing technology to help tell better stories.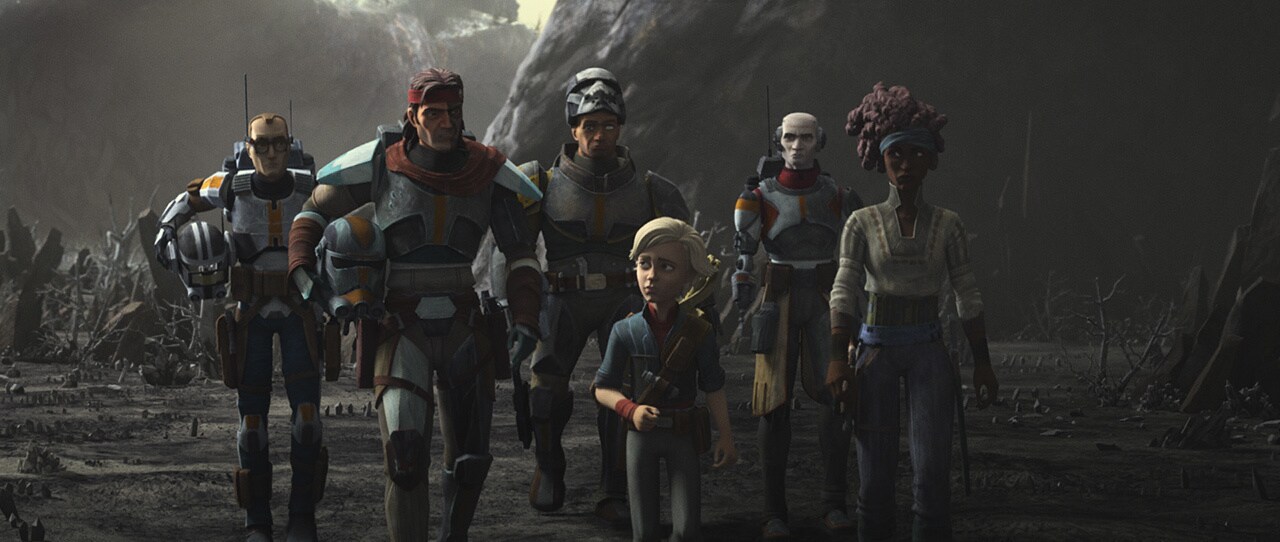 Take, for example, the squad's trooper armor. Kellogg recalls that early in Season 1, there were times when the armor would appear to unnaturally stretch and bend. Working with the animators, Kellogg says the team was able to develop the right look. "We came up with this idea to try and push our armor so that we could either have it be more malleable-looking for certain poses and things, but also dial it down so that it was more solid," he says. "I think it really helped the show actually be a little more grounded feeling. It makes everything feel a little more realistic, a little more gritty."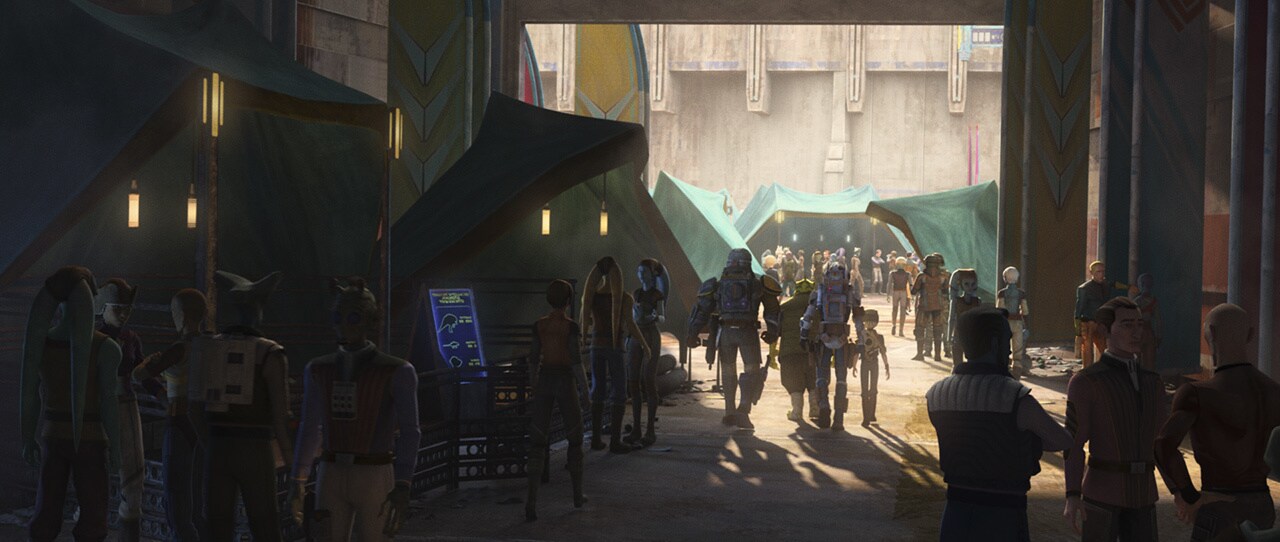 For the Riot Racing scenes in episode four, "Faster," Kellogg says audiences may notice that the crowd of spectators in the stands appear more varied and realistic than in past shows. "The racetrack was really the first time we'd ever done a stadium," says Kellogg. "We really worked on the flow of everything, to get it to really feel like an alive stadium. I was really proud of the way that one turned out."

"The Solitary Clone," featuring B-1 battle droids and menacing droidekas, is an episode Kellogg says rekindled memories of working on The Clone Wars. "It was so much fun. It was awesome. It was like going back again," he says.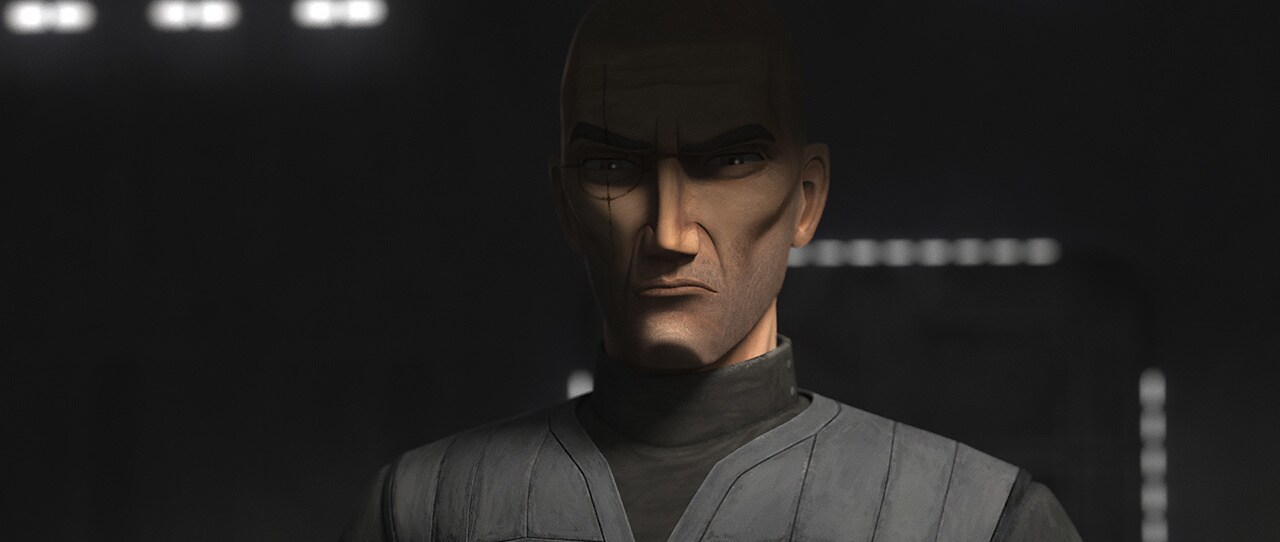 One of Kellogg's favorite moments of "The Solitary Clone" happens when Crosshair is summoned to meet with his superior, Vice Admiral Rampart. As Crosshair answers questions, Kellogg says the animation helps convey his true feelings. "It's a lot about his subtle facial nuances," Kellogg says. "The narrowing of the eyes, his brow raising, that slight little sneer, the clenched teeth. I wanted the audience to know that underneath, he was seething."

For a series centered on main characters who are genetic clones, Kellogg says animators work hard to give each member of Clone Force 99 a set of distinctive mannerisms. "Dee Bradley Baker does such a great job with the voices," Kellogg says. "Hunter is very much the leader, so we try to make him always seem very confident. And we really try, through the motion and through their expressions, to really keep them separate enough so you know who's doing what."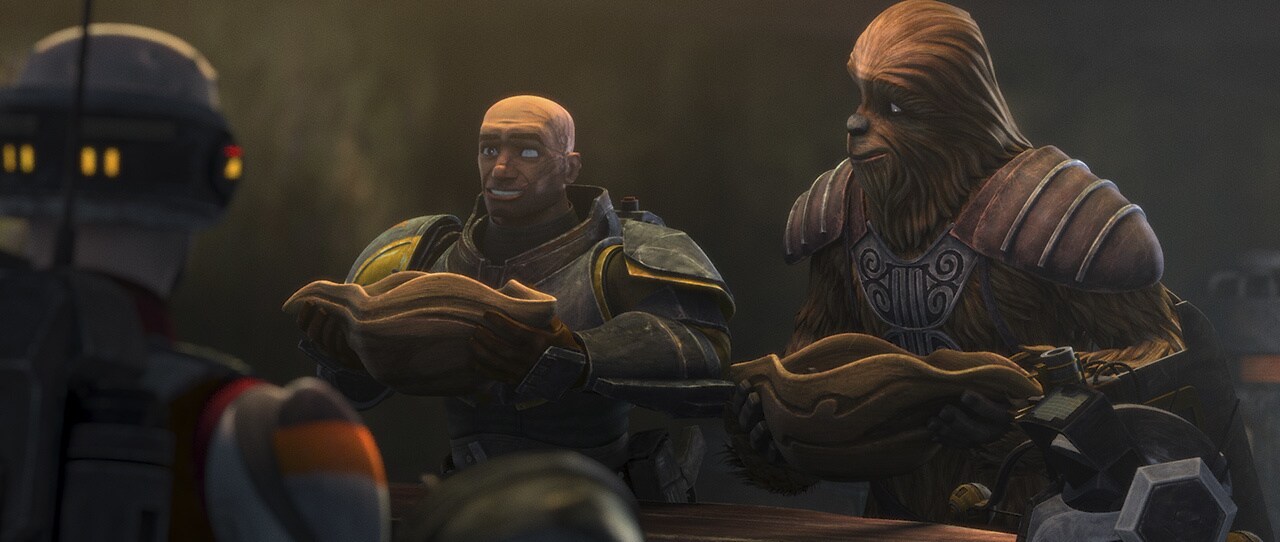 Kellogg admits to a fondness for a certain member of the batch: Wrecker.

"He's probably the most expressive out of them. So as an animator, it's always fun to do things a little bit bigger, a little more over the top," Kellogg says. "Maybe a little more than what you would see in live action. That's probably why I would say he's my favorite."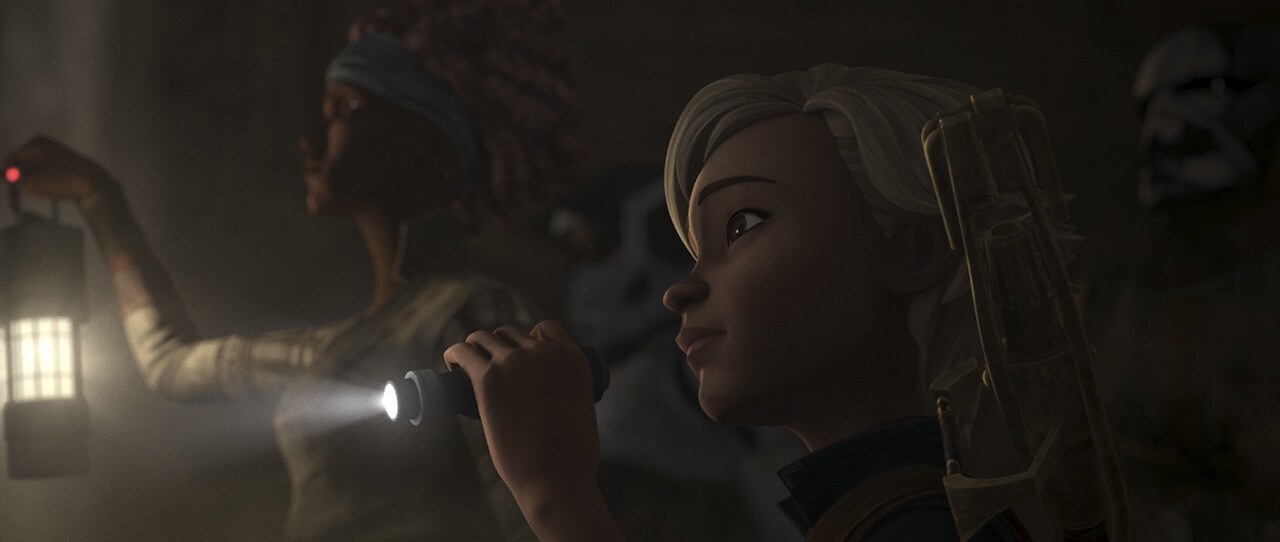 In the episode titled "Entombed," the team heads to the Kaldar Trinary system on a quest that pays homage to the relic-hunting adventures of Indiana Jones. "It was a really hard episode," Kellogg says. "Animating all the puzzles and the booby traps and getting it all to line up and make sense is really difficult. It's a lot of teamwork." The episode also features Kellogg's favorite creature of the season so far: a terrifying, red-eyed, fanged monster that attacks from above. "That thing was interesting because it was a bigger creature, but it also really wanted to move really quickly, says Kellogg. "So that one was a bit of a challenge for sure."
Episode six, titled "Tribe," is a blast from The Clone Wars past. There's lightsabers, an appearance of the Wookiee Padawan Gungi, and a story that returns to his home planet of Kashyyyk. "It's always fun when we get to do a cameo of a character we haven't seen in a while. And we obviously don't really have lightsabers in this show," Kellogg says. "It's kind of fun to get back to that, and remember things like, 'How do you block a blast?'"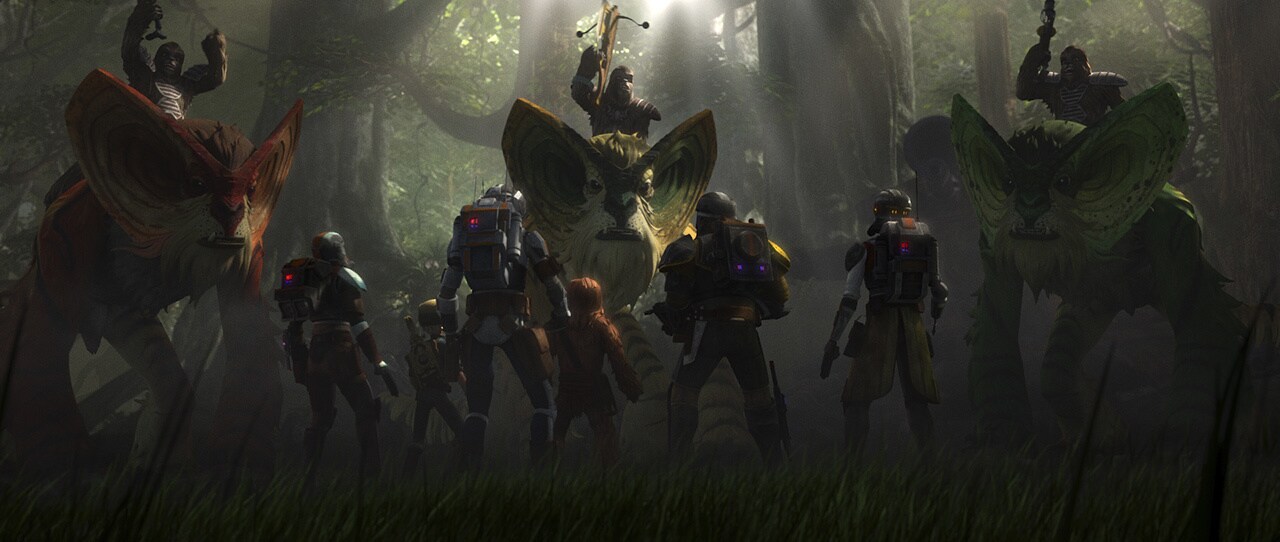 Behind the scenes, Kellogg says creating the intricate Kashyyyk environment — filled with massive trees, countless shrubs and plants, and complex lighting — represents another technical and artistic milestone. "You'll see a lot of interaction with plants and things that we haven't really done too much before," Kellogg says. "We're starting to put more into the show to keep characters more involved, and to not just have this sort of static stage that our characters are on, but really feel like they're in that environment, and pushing a plant aside."

Kellogg is quick to credit the massive creative team that brings The Bad Batch to life, including animation lead Guido Muzzarelli and cinematography, lighting and VFX director Joel Aron. "We really try and make concerted efforts on the animation side to really keep pushing, trying to create something that's epic. Obviously, we have Star Wars as our DNA, and that's what Star Wars did. It pushed visual effects in new directions every time it came out."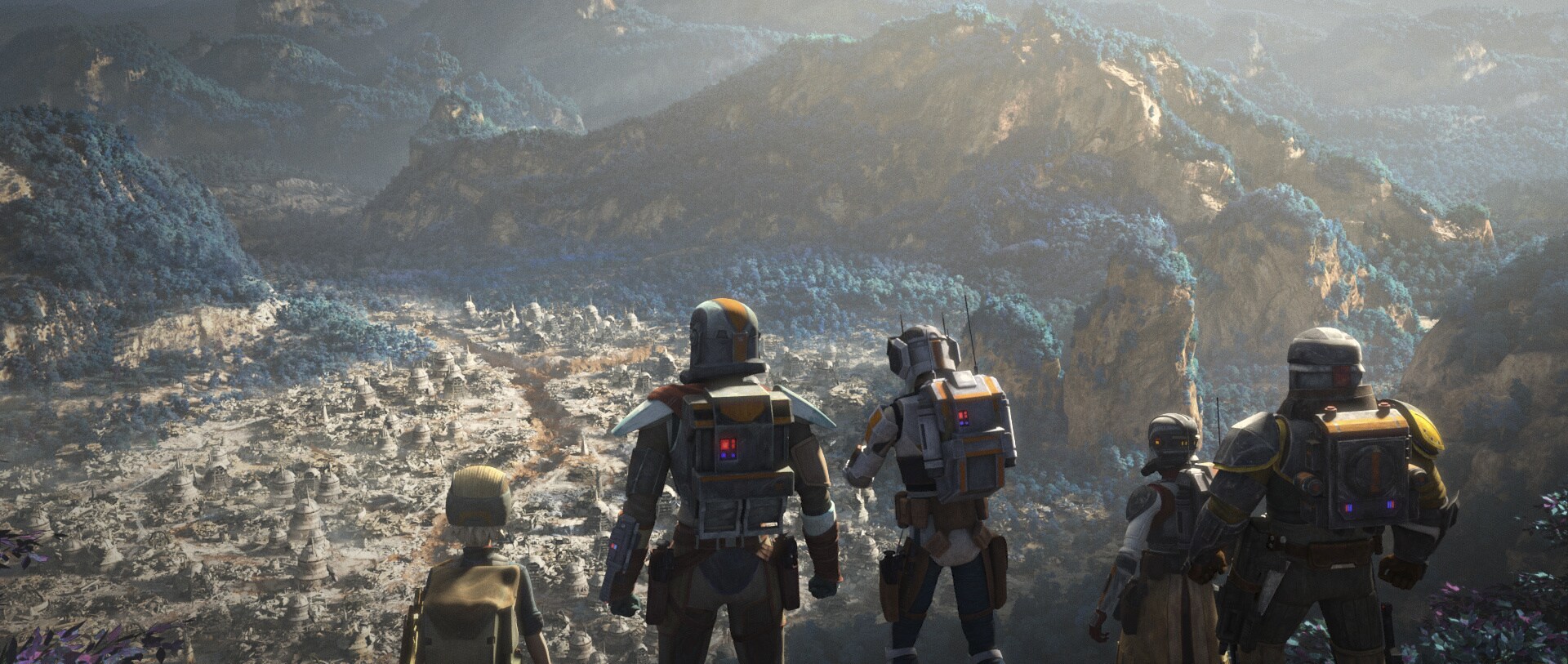 For an animation veteran, Kellogg says there's nothing quite like bringing Star Wars stories to the screen.

"One of the greatest things about it is the reaction that we get to see from fans and how much Star Wars means to people," he says. "Not a lot of people get to work on something like Star Wars that has such a reach. And I think that's probably the most gratifying thing about it. To see how much our stories really affect people."