Looking to discover more about the galaxy's shadiest archaeologist? Here's a list of essential stories.
So maybe you've just heard about this Doctor Aphra and want to know what all the fuss is about. Or maybe you've really wanted to read stories about her for a while but don't know where to start, and that's okay. Comics can be a confusing world to jump into even when you're looking to follow a new yet relatively contained character like Aphra. That's why StarWars.com is here to help! We've assembled a chronological guide to everything you need to read to be 100% caught up on the adventures of everyone's favorite rogue archaeologist.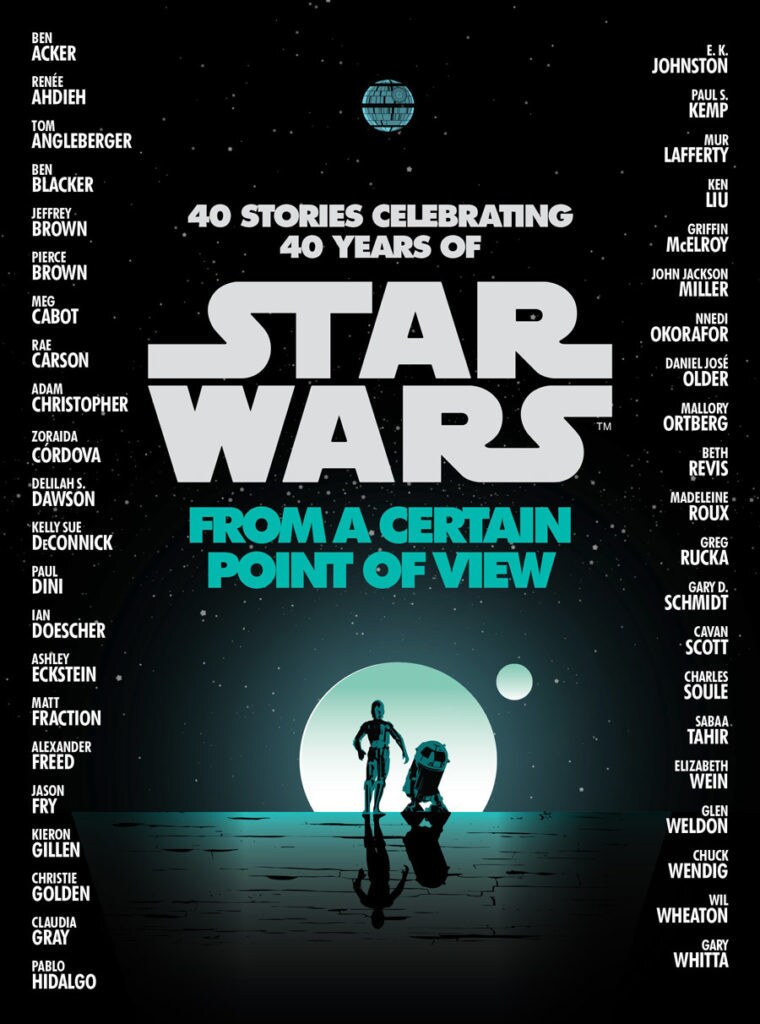 "The Trigger" by Kieron Gillen - From a Certain Point of View
Aphra's first appearance in the timeline of the galaxy far, far away is actually one of her more recent ones. Kieron Gillen was one of 43 contributing authors to the From a Certain Point of View anthology and who else would he pick to write about but Doctor Aphra? In her first and thus far only prose appearance, "The Trigger" is what happens when Aphra encounters Imperial soldiers on Dantooine after a certain princess sends them there looking for rebels.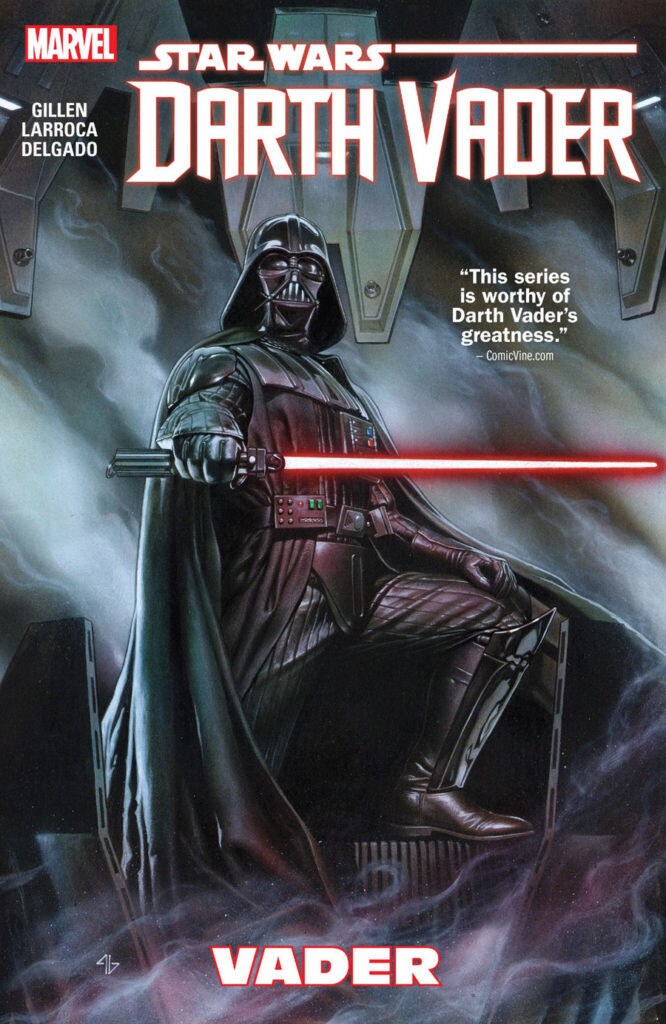 Darth Vader Vol. 1: Vader (Darth Vader #1-6)
The world first met the good doctor in Darth Vader #3, released in March 2015, while she was on the hunt for some very homicidal droids. Vader, in need of his own secret assets after the Emperor's dismay regarding the Battle of Yavin, hires Doctor Aphra to assist with acquiring his own droid army.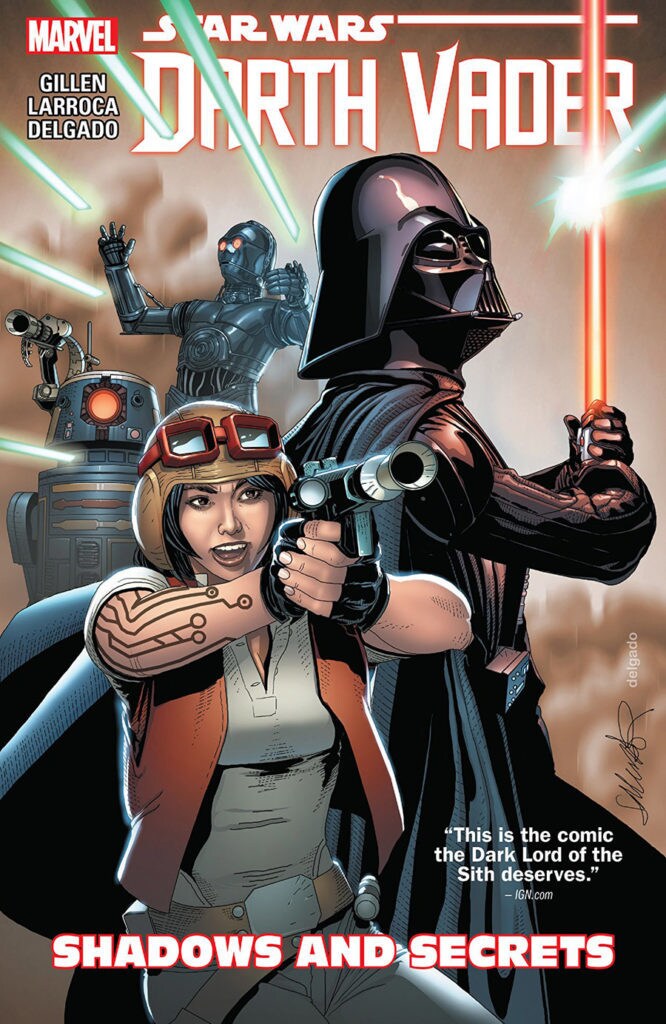 Darth Vader Vol. 2: Shadows and Secrets (Darth Vader #7-12)
While Vader is busy pretending to follow all of General Tagge's orders, Aphra and the murder droids (better known as Triple Zero and BeeTee) are even busier carrying out secret missions for him, including one that takes them to Naboo on their hunt to learn more about Luke Skywalker.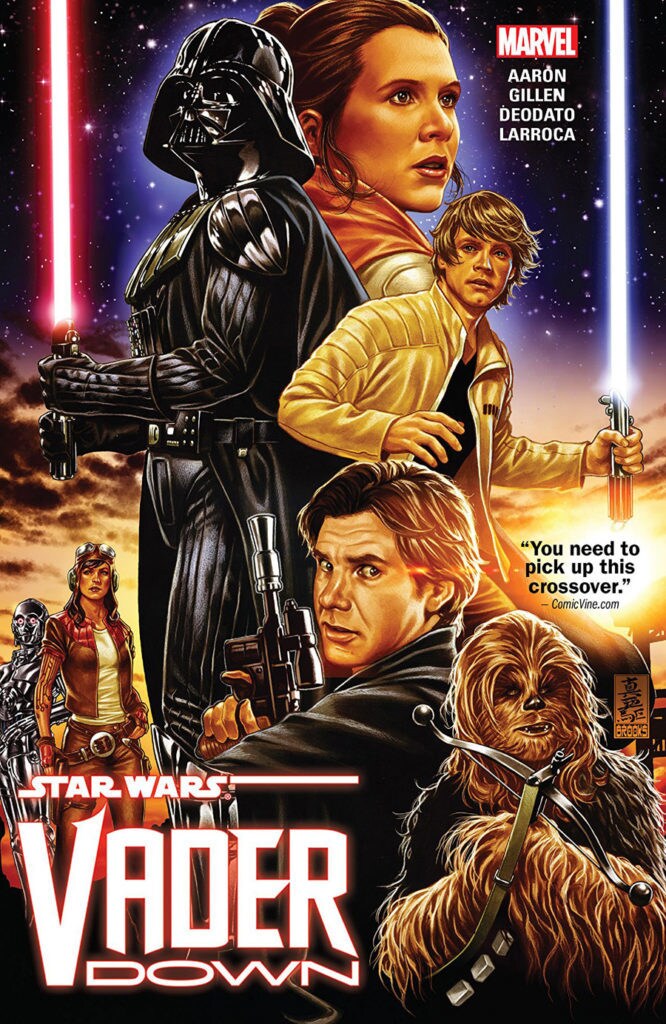 Vader Down (Vader Down #1, Star Wars #13-14, Darth Vader #13-15)
Heroes and villains collide on Vrogas Vas in the first major crossover between the two Marvel Star Wars books as Vader's hunt for Luke Skywalker continues and results in him crashing near a rebel base. Aphra attempts a rescue mission and it goes…interestingly.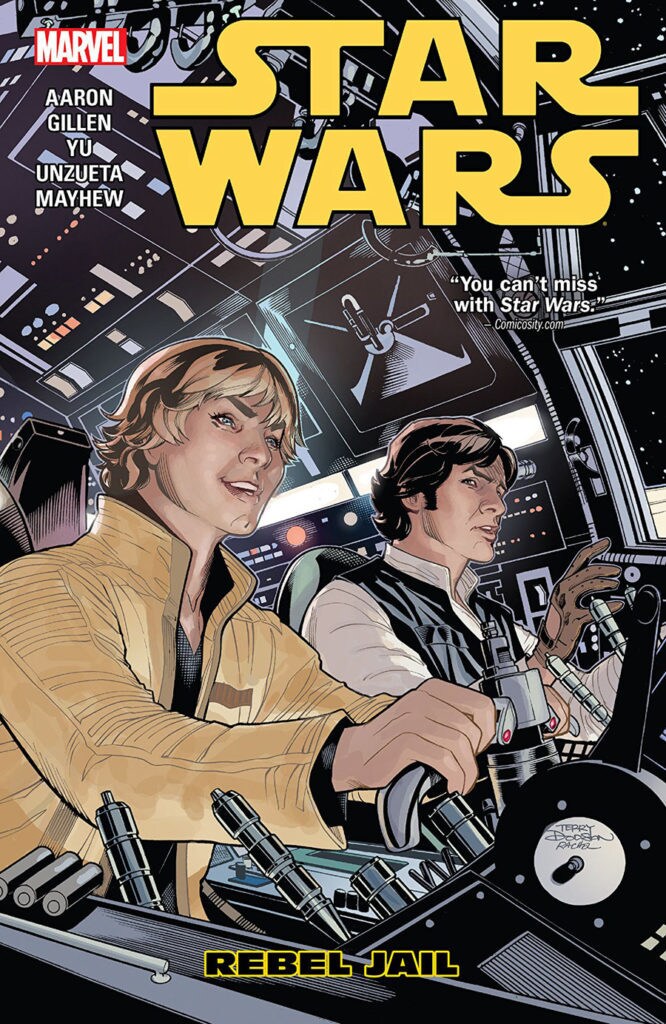 Star Wars Vol. 3: Rebel Jail (Star Wars #16-19)
Vader Down has consequences for our characters, specifically for Aphra who finds herself in a less than ideal spot: the Rebel Alliance's Sunspot Prison. When things go wrong and the prison is raided, Princess Leia and Sana Starros have no choice but to form a temporary truce with Aphra in hopes that they can all survive long enough -- to return to being adversaries.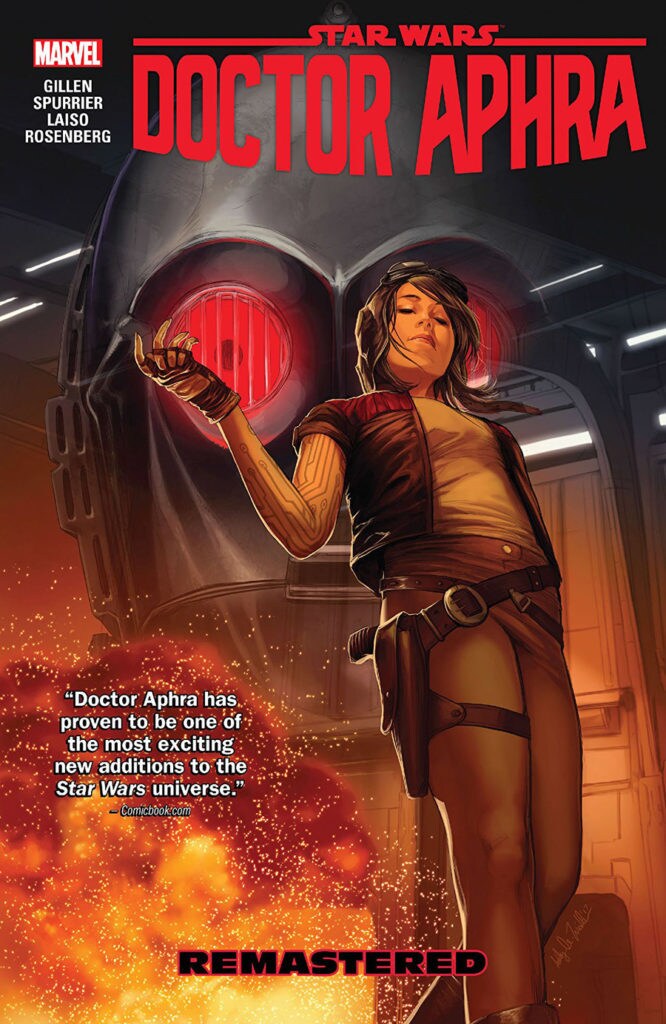 Darth Vader Vol. 4: End of Games (Darth Vader #20-25)
What's a rogue archaeologist to do when your Sith Lord boss places a hit on you when you get captured by the rebels -- even though you've since escaped? The first ongoing Darth Vader series comes to an explosive conclusion in this final arc, but all Aphra's really hoping for is that she can convince Vader to let her live. Or at least make it a quick death.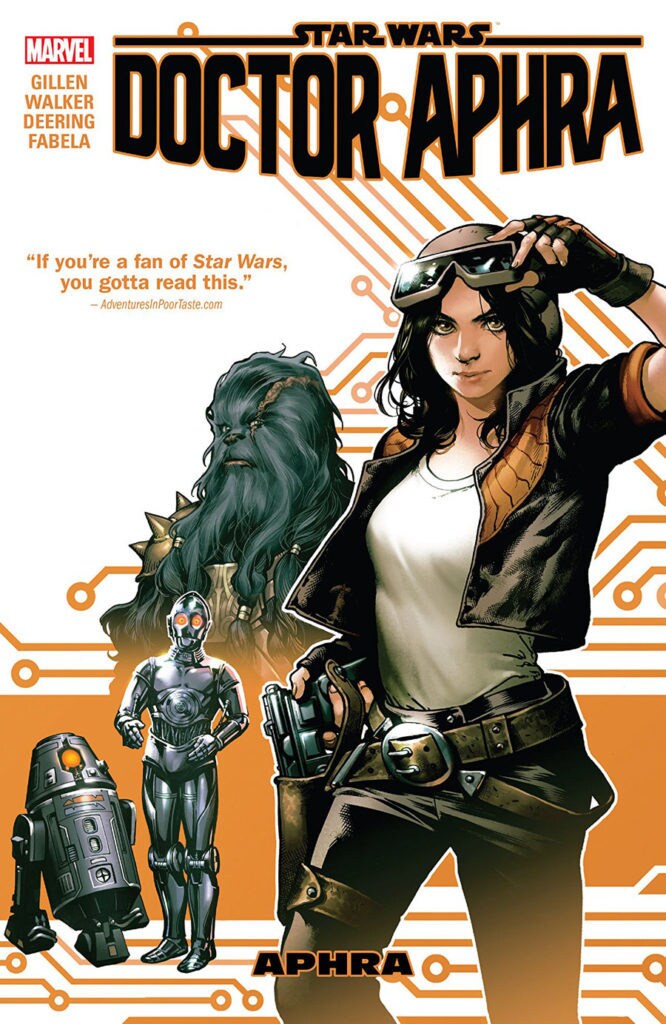 Doctor Aphra Vol. 1: Aphra (Doctor Aphra #1-6)
Aphra lives! (Sorry, spoilers for the end of Darth Vader.) Fresh off being employed and almost murdered by the Dark Lord, Aphra goes back to what she's good at: stealing things and selling them for profit. Or at least that was the plan until her dad tips off the university that she cheated to get her doctorate. Thus, Aphra has no choice but to help him with one of his passion projects -- discovering the truth behind the Ordu Aspectu!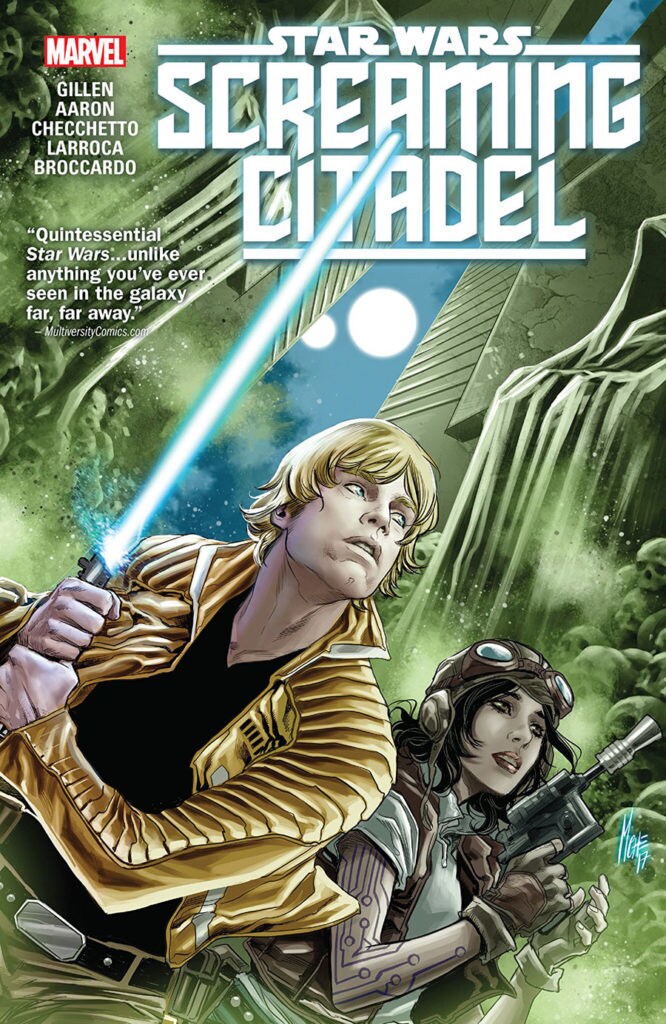 The Screaming Citadel (The Screaming Citadel #1, Star Wars #31-32, Doctor Aphra #7-8)
In Aphra's second crossover with the main Star Wars comic, the galaxy goes a little gothic. Aphra convinces Luke Skywalker to go with her to the aptly named Screaming Citadel to meet with the Queen of Ktath'atn. The reason: to activate the Immortal Rur's crystal. Leia, Han, and Sana come after their friend and, well, it's really not a good day for everyone involved.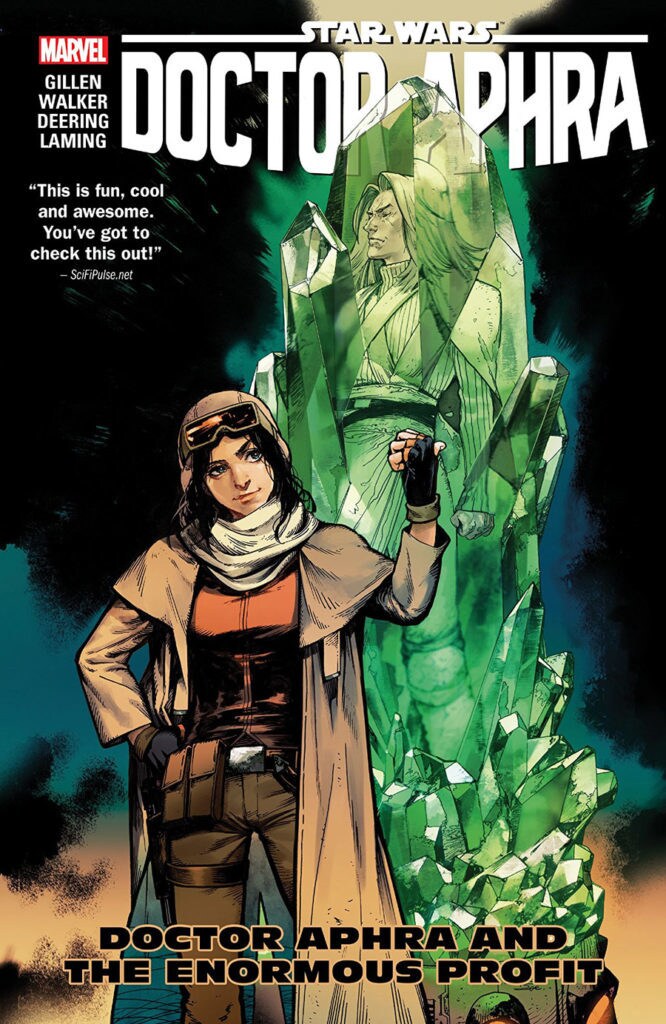 Doctor Aphra Vol. 2: Doctor Aphra and the Enormous Profit (Doctor Aphra #9-13, Doctor Aphra Annual #1)
Aphra arranges for a swanky party to auction off a rare alien artifact, one that has more than a few buyers so interested that they're willing to go to extremes to possess it. And then a few things go wrong. A lot of things, actually…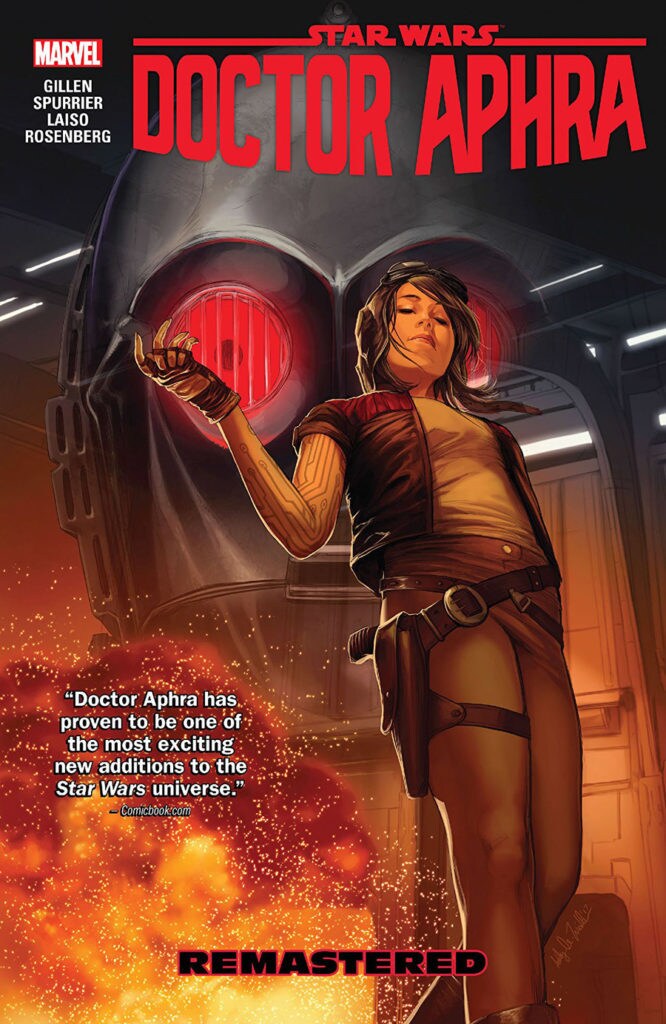 Doctor Aphra Vol. 3: Remastered (Doctor Aphra #14-19)
Triple Zero's the master now! Aphra finds herself in the unwilling employ of the murder droid as he sends her on a series of crazy missions. Along the way, she encounters a familiar rebel general and reencounters a cute Imperial officer. It's honestly a coin flip as to which one's going to cause her more trouble.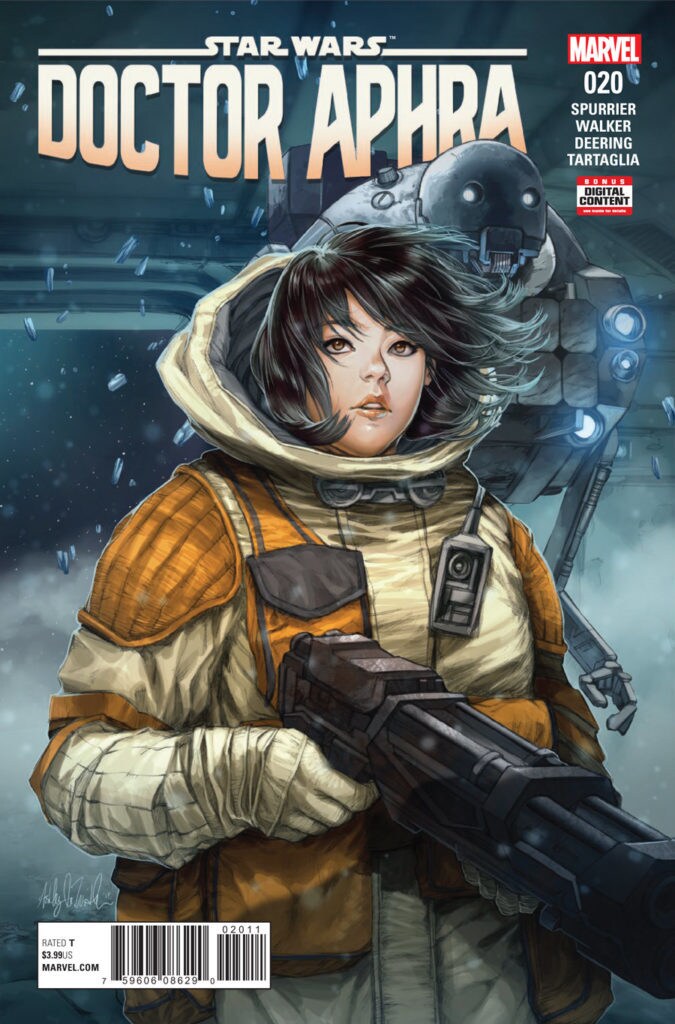 Doctor Aphra Vol. 4: The Catastrophe Con (Doctor Aphra #20-?)
And that brings us to where we are today. Aphra's in prison. A really bad Imperial prison. Is she going to find her way out? Is she going to survive? We sure hope so…
For more on Doctor Aphra, check out:

Bria LaVorgna is a writer who doesn't remember a time when she didn't love 
Star Wars
. She also really loves Alderaan, Doctor Aphra, and Inferno Squad. You can follow her on Twitter @chaosbria.