Get your first look at cover art from the new comic miniseries and insights from the creative team including Star Wars (2015) writer Jason Aaron.
Is the dark side stronger? Darth Vader certainly seems to think so.
StarWars.com is thrilled to announce a new Marvel miniseries featuring the Dark Lord of the Sith, Star Wars: Darth Vader – Black, White & Red, with your first look at the cover of issue #1 from artist Alex Maleev.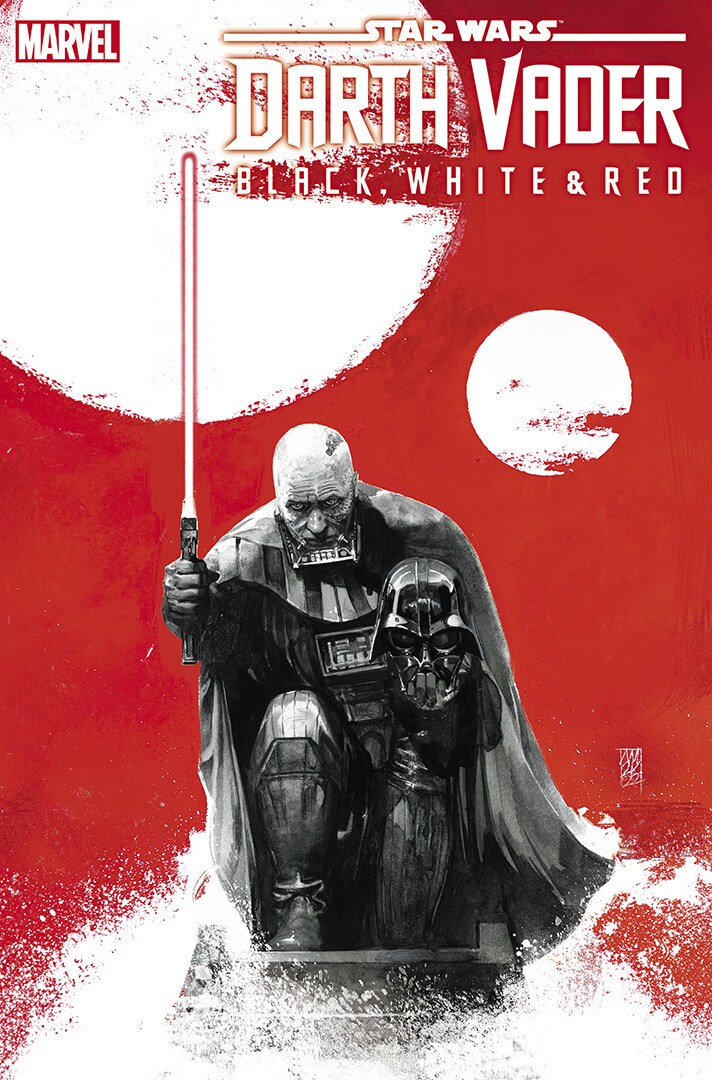 The four-issue comic anthology — an extension of the popular Black, White & Blood series that has followed the histories of other fan-favorite characters like Wolverine, Deadpool, and Moon Knight — will include stories written and illustrated by a team of renowned authors and artists, including a four-part story penned by Jason Aaron. Aaron previously wrote the first installment in the relaunch of the Star Wars flagship comic series in 2015 and the Sith-centered Vader Down the following year.

One Vader quote from the spinoff ranks among the writer's all-time favorite lines: "All I am surrounded by is fear. And dead men."
"That moment from Vader Down is still one of my favorite things I've written during my time at Marvel," Aaron tells StarWars.com. "I loved getting to let Darth Vader cut loose with all his power in such an epic way. I couldn't pass up the chance to revel in the dark side again and put Vader in an even more perilous situation... and then see how he carves his way out."
In Star Wars: Darth Vader – Black, White & Red issue #1, Vader returns to his vile ways with a trio of tales penned by Aaron, Peach Momoko, and Torunn Grønbekk, with art by Momoko — in her debut as an interior artist for a Star Wars comic, — Leonard Kirk, and more. "It is always a treat to draw anything for Star Wars," Kirk tells StarWars.com. "It is a double treat to draw anything for Star Wars featuring Darth Vader. And it is a triple treat to draw anything for Star Wars featuring Darth Vader at his Sithiest, nastiest, most vile and violent."
The series will also mark Grønbekk's debut in the galaxy far, far away. "Darth Vader has always been my favorite part of Star Wars — make of that what you will!" she tells StarWars.com. "To say that I am excited to make my Star Wars debut writing the most iconic pop culture villain in history would be the understatement of the year. It's been a joy to create a story that not only gives you a glimpse of the gritty reality of the Star Wars universe but also showcases Vader at his most cunning and violent."
Check out the variant covers for issue #1 from Jim Cheung and Gabriele Dell'Otto, as well as the solicit text for these intriguing new chapters in Darth Vader's twisted tale.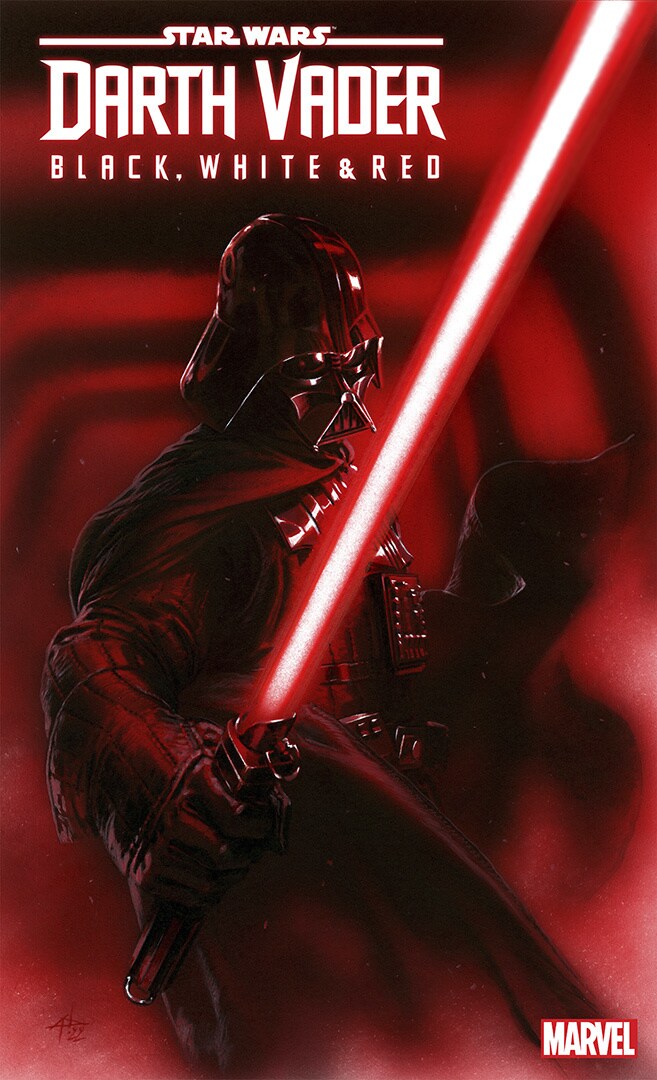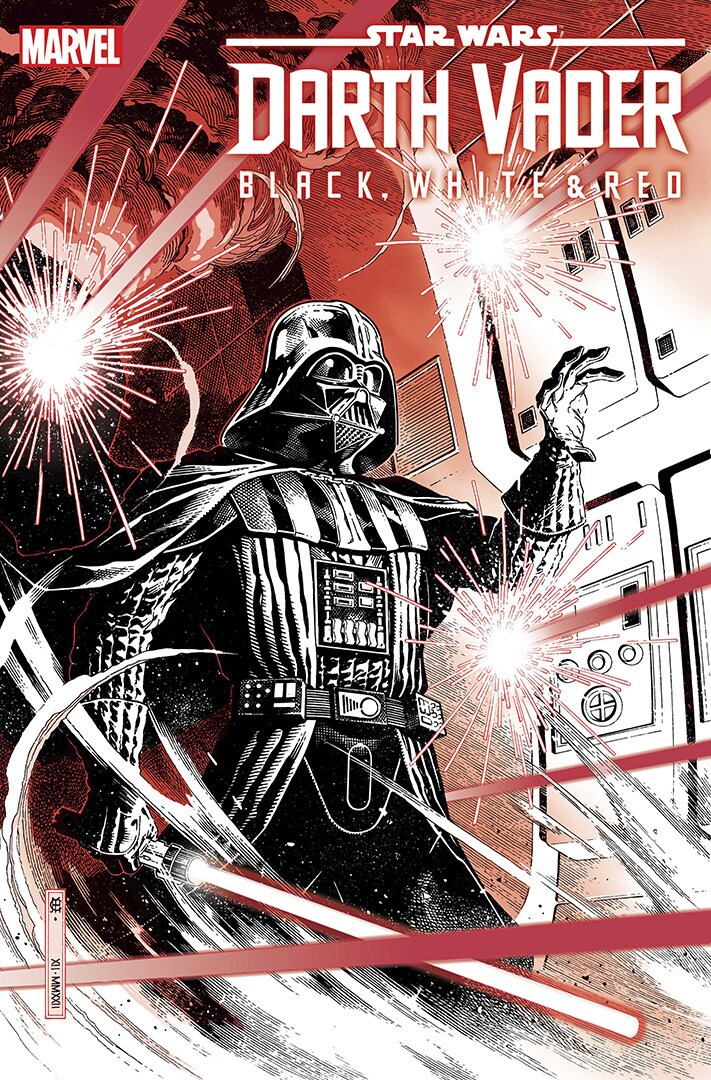 STAR WARS: DARTH VADER - BLACK, WHITE & RED #1
JASON AARON, PEACH MOMOKO & TORUNN GRØNBEKK
Art by LEONARD KIRK, PEACH MOMOKO & MORE
COVER BY Alex Maleev
VARIANT COVER BY Jim Cheung

THE DARK LORD OF THE SITH LIKE YOU'VE NEVER SEEN HIM BEFORE!
• Following the successful Black, White & Red series produced by Marvel Comics, DARTH VADER now takes the spotlight for tales of terror by some of the industry's most talented creators!
• PEACH MOMOKO will spin a story only she can bring to life!
• PLUS, the return of JASON AARON to the world of STAR WARS with Part One of his Vader tale spanning all four issues!