The creators behind the new audio drama gathered to talk all things Aphra.
With this week's release of Doctor Aphra: An Audiobook Original (available wherever digital audiobooks are sold), the timing was perfect for a San Diego Comic-Con @ Home virtual panel featuring the audio drama's creators. Narrators Marc Thompson and Emily Woo Zeller (Doctor Aphra herself), author Sarah Kuhn, and Del Rey editor Elizabeth "If it's nerdy, I do it" Schaefer, in a conversation moderated by audiobook producer Nick Martorelli, discussed our favorite rogue archaeologist and their new release, an adaptation of Aphra's introduction in Marvel's Darth Vader series. Make sure Triple-Zero and Beetee have restraining bolts and check out the highlights.
1. Why Doctor Aphra? Following the success of the Dooku: Jedi Lost audio drama, editor Elizabeth Schaefer started to look for another character who would suit the medium. "We had always wanted to do something with Aphra. She's such a cool character, and I think audio is a really cool format for her because she just bursts off the page with such a cool voice," Schaefer said. "To actually be able to hear that is really exciting." (Aphra would probably agree, we think.) In addition, Schaefer confirmed that Sarah Kuhn was picked early on to write the project based on her previous comic book work.
2. Sarah Kuhn is a longtime Star Wars "obsessive." The author noted that she still has photos of herself from childhood dressed as Princess Leia, and has continued to love the saga. When she received an email from her agent saying that she had an offer to not only write Star Wars, but Aphra, Kuhn was thrilled. "I was like, freak out times a million, because she's my favorite character. She is maybe the best character in the Star Wars canon."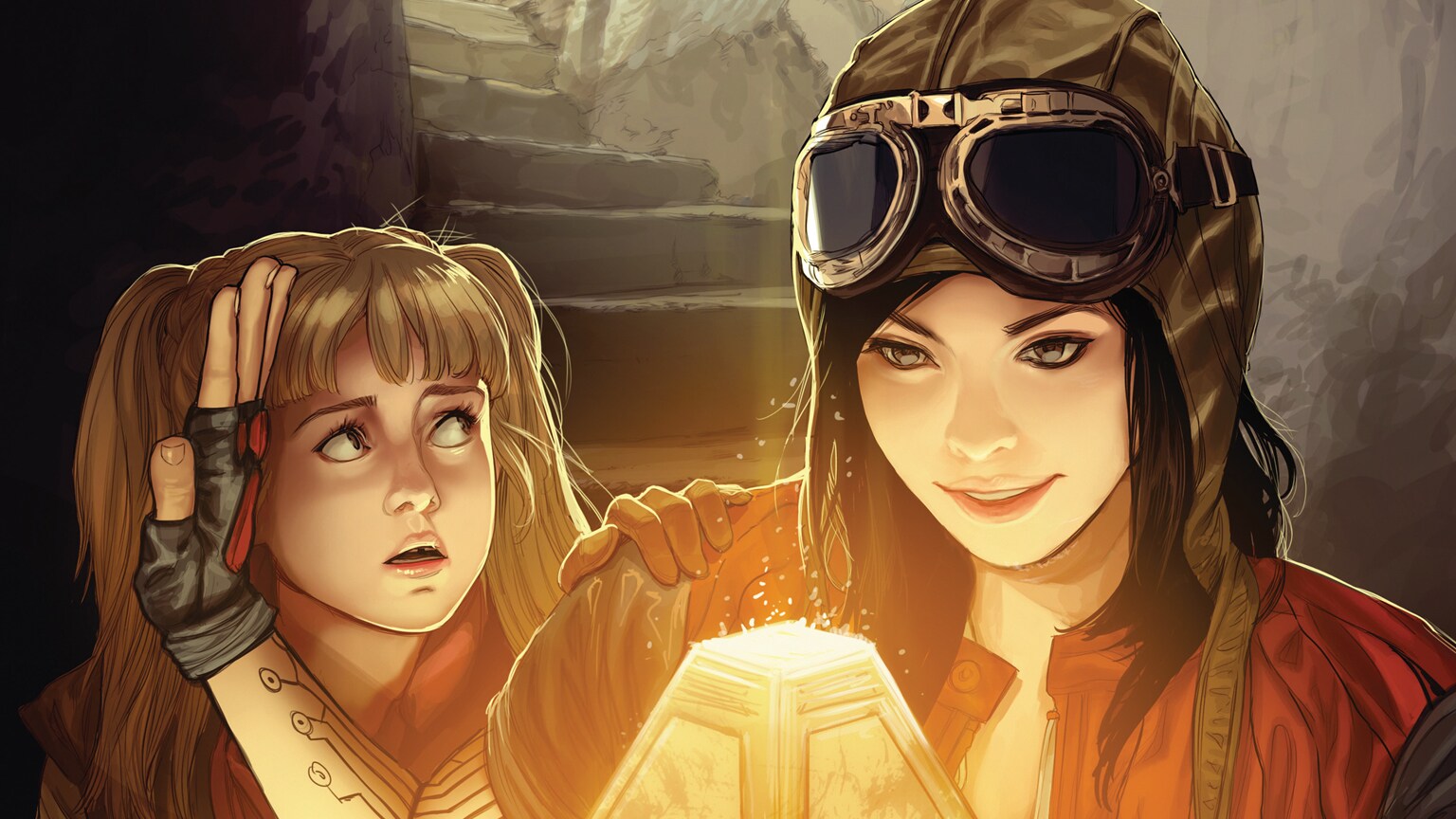 3. For Kuhn, it was Aphra's extremes that were key. "I really wanted to tell this story in her voice," Kuhn said. "I think she's so fun because she sits at this weird intersection where she's always craving the most chaotic adventure…But at the same time she also has this survival instinct." That dichotomy was the grounding of telling the story from Aphra's point of view.
4. This is the first trip to a galaxy far, far away for the multi-talented Emily Woo Zeller, who plays Aphra. As the actor/singer/dancer recounts, producer Nick Martorelli emailed her asking if she'd audition for a Star Wars project. "I said, 'Uh, yes!'" Though she has narrated audiobooks, Doctor Aphra: An Audiobook Original would prove to be different than anything else on her resume. "Aphra is a larger than life character," she said. "It was an intense recording session."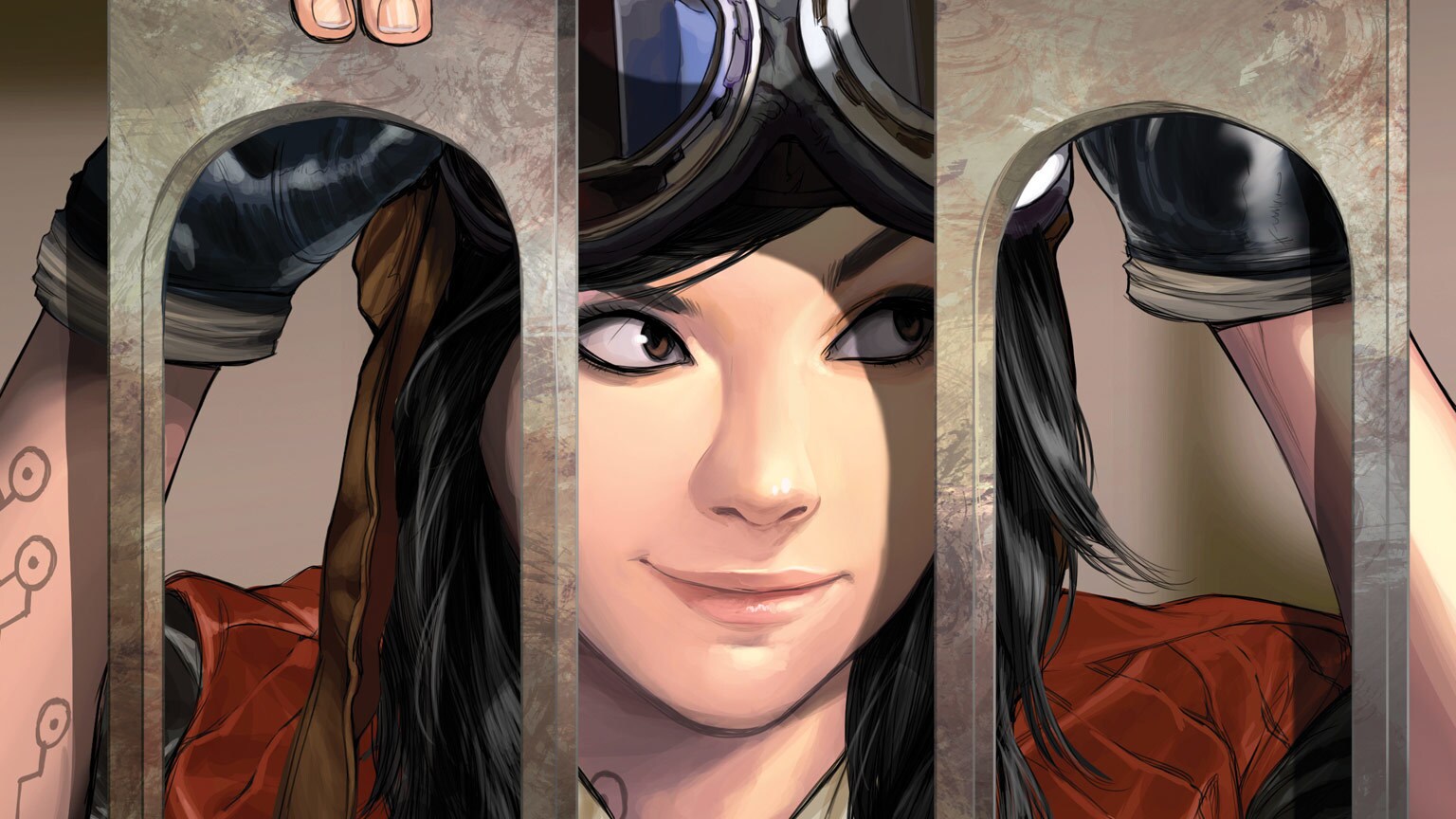 5. Kuhn wanted Aphra to be three-dimensional, despite the character's sense of bravado. "For me as a writer, finding those sort of, softer parts of her, finding the parts that were hurt, finding the parts that were driving why she is the way she is, is something that I was really, really excited to get into. But I think in the same way, the challenge from the writing standpoint, is that you have to find that and not make it seem false."
6. Doctor Aphra: An Audiobook Original was, in many ways, homemade. Literally. Star Wars audiobook veteran Marc Thompson, who usually narrates alone, was excited to work with a full cast again a la Dooku: Jedi Lost. But quarantine nixed those plans and then some. "Not only was I not in a studio by myself, but I was in my kid's bedroom!" he said. Construction across the street didn't help matters, and his louder performances could be heard by his wife, an at-home therapist. "There were unique challenges with this production," Thompson added jokingly.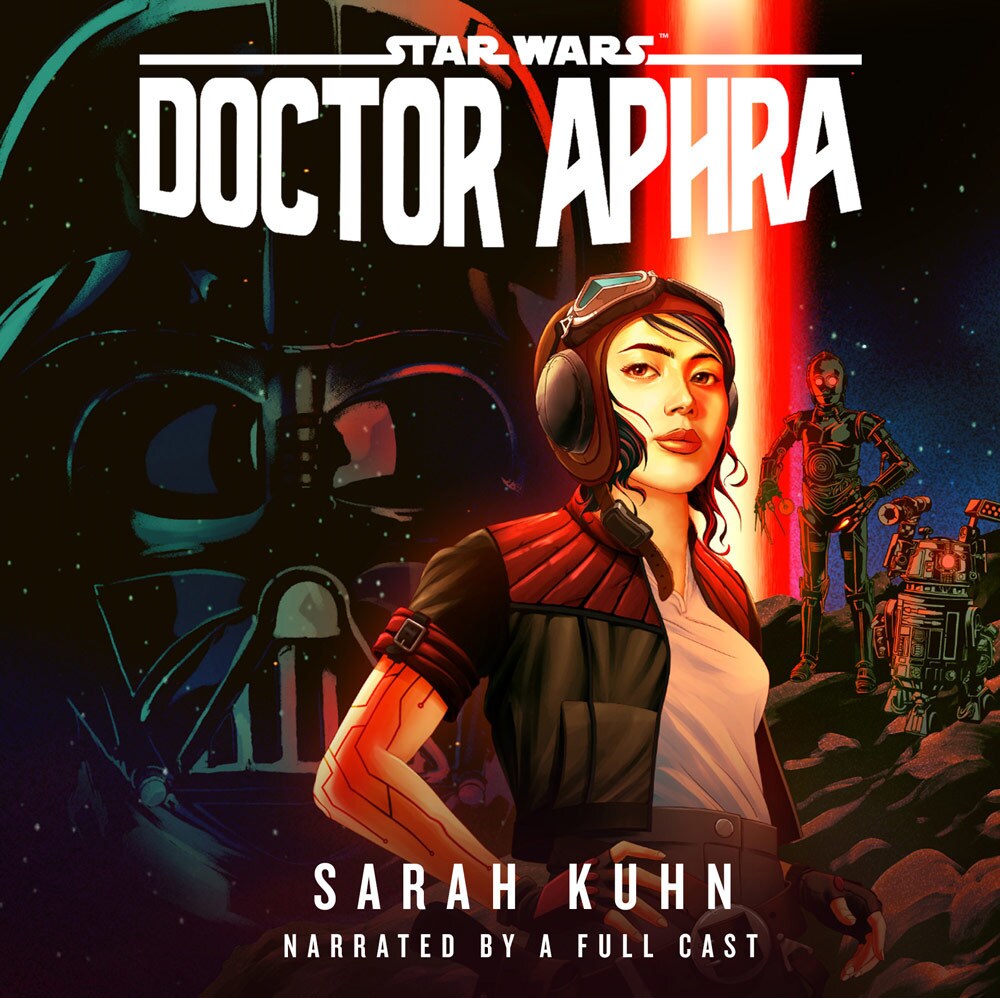 7. This is no ordinary adaptation. Doctor Aphra: An Audiobook Original takes the arc from Marvel's Darth Vader that introduced the galaxy's shadiest archaeologist and puts the focus more on Aphra, while also incorporating new and expanded scenes. Kuhn thought they could explore what Aphra was up to when she wasn't on-page in the comic, and also delve into a common theme in her personal work: romance. "I am a huge fan of Sana Starros, and I've always loved the idea of their relationship," Kuhn said, thinking this could be an opportunity to look at their relationship before it became volatile and contentious. "That was something I really wanted to expand on. So, we do have a lot of new scenes with Aphra and Sana. I really enjoyed building their dynamic -- the dynamic that we've seen that exists, and the dynamic of them in the past."
Head to Comic-Con.org to watch the full panel discussion!
For more on Doctor Aphra: An Audiobook Original, check out StarWars.com's interview with author Sarah Kuhn and reveal of the full cast and listen to an excerpt.
Doctor Aphra: An Audiobook Original is available now.
Dan Brooks is Lucasfilm's senior content strategist of online, the editor of StarWars.com, and a writer. He loves Star Wars, ELO, and the New York Rangers, Jets, and Yankees. Follow him on Twitter @dan_brooks where he rants about all these things.
Site tags: #StarWarsBlog