All your hopes and dreams came true in three days.
Disney's D23 Expo took place from August 14-16, and the convention celebrated the company and all its partners -- including the galaxy far, far away. The presence of Star Wars was stronger than ever at the fan gathering held every two years, and I was easily able to customize my experience at the convention to give it a strong Star Wars flavor. These are some of the galactic highlights: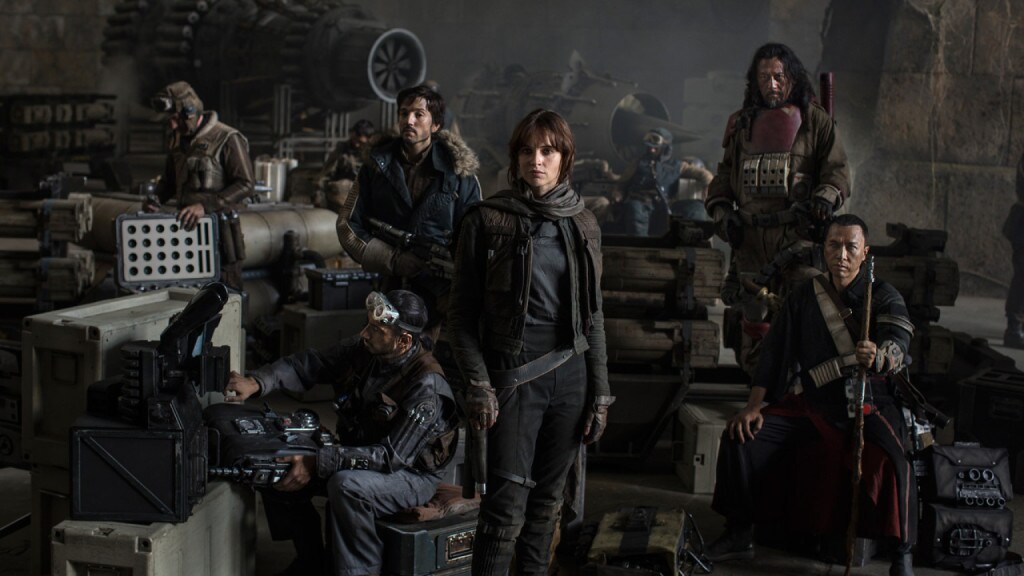 1. Rogue One cast announcement
In case you missed the news, the cast for Rogue One was announced and the list of names is quite impressive. The lineup includes: Felicity Jones, Diego Luna, Ben Mendelsohn, Donnie Yen, Forest Whitaker, Mads Mikkelsen, Alan Tudyk, and Riz Ahmed. Read the release for further details.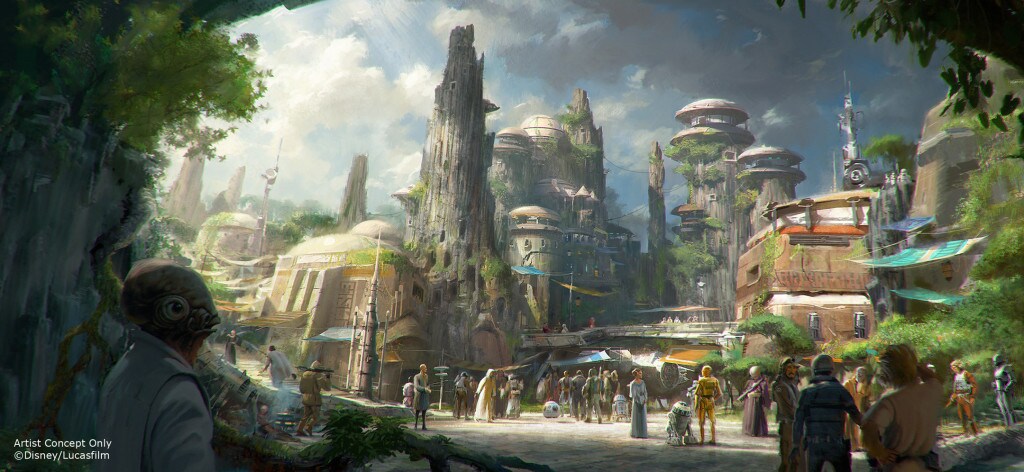 2. Star Wars-themed lands reveal
Take a deep breath, everyone. We're getting two Star Wars-inspired additions -- one in Disneyland in Anaheim, California, and one in Disney's Hollywood Studios in Orlando, Florida. Bob Iger dropped the news during the live-action panel on Saturday of D23, and it was a blast to watch the announcement ripple across attendees in the exhibit hall. I heard several loud exclamations.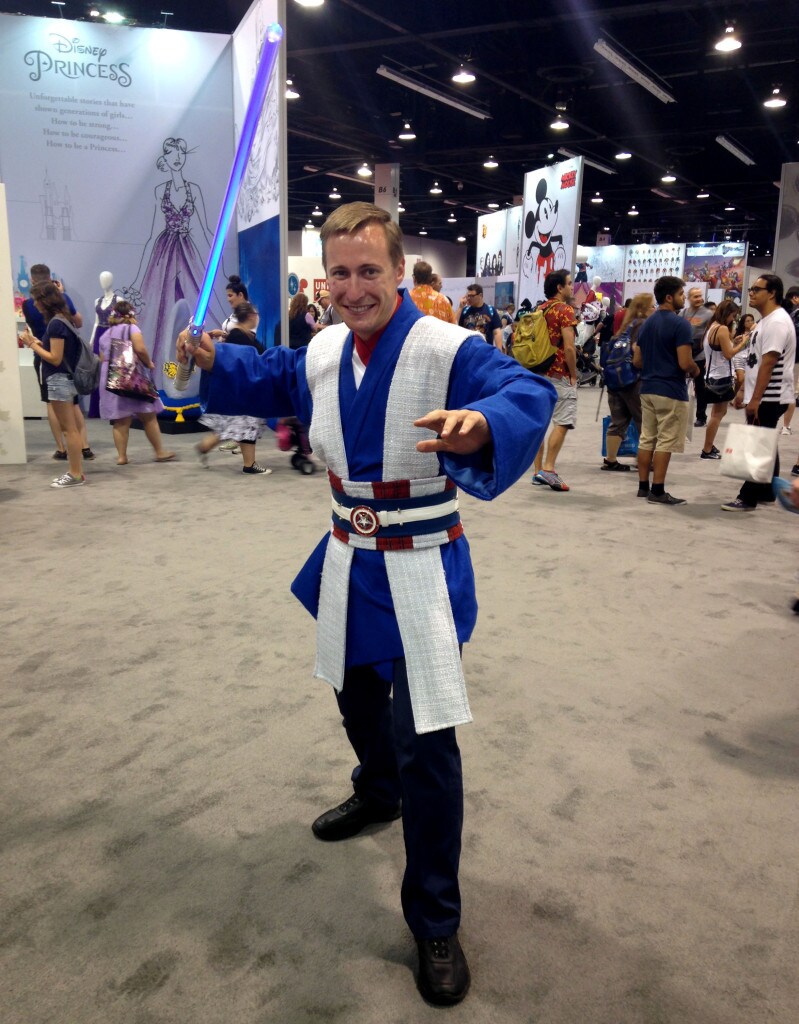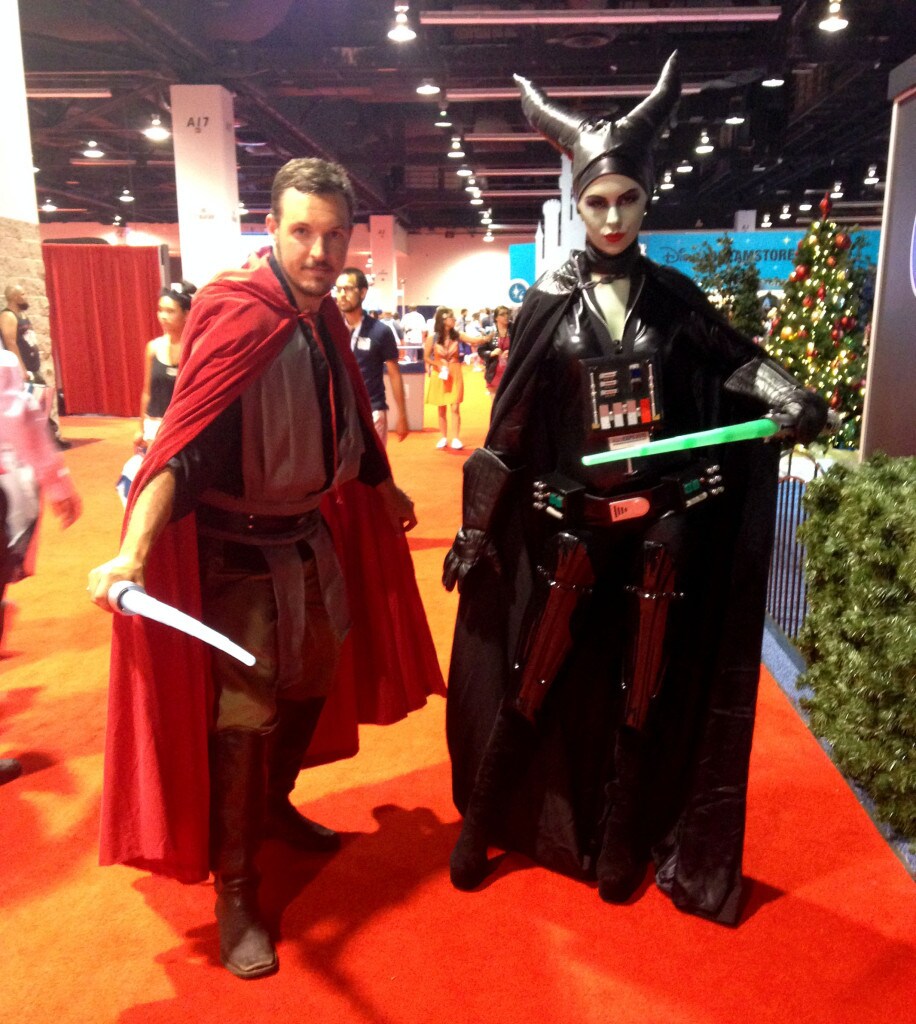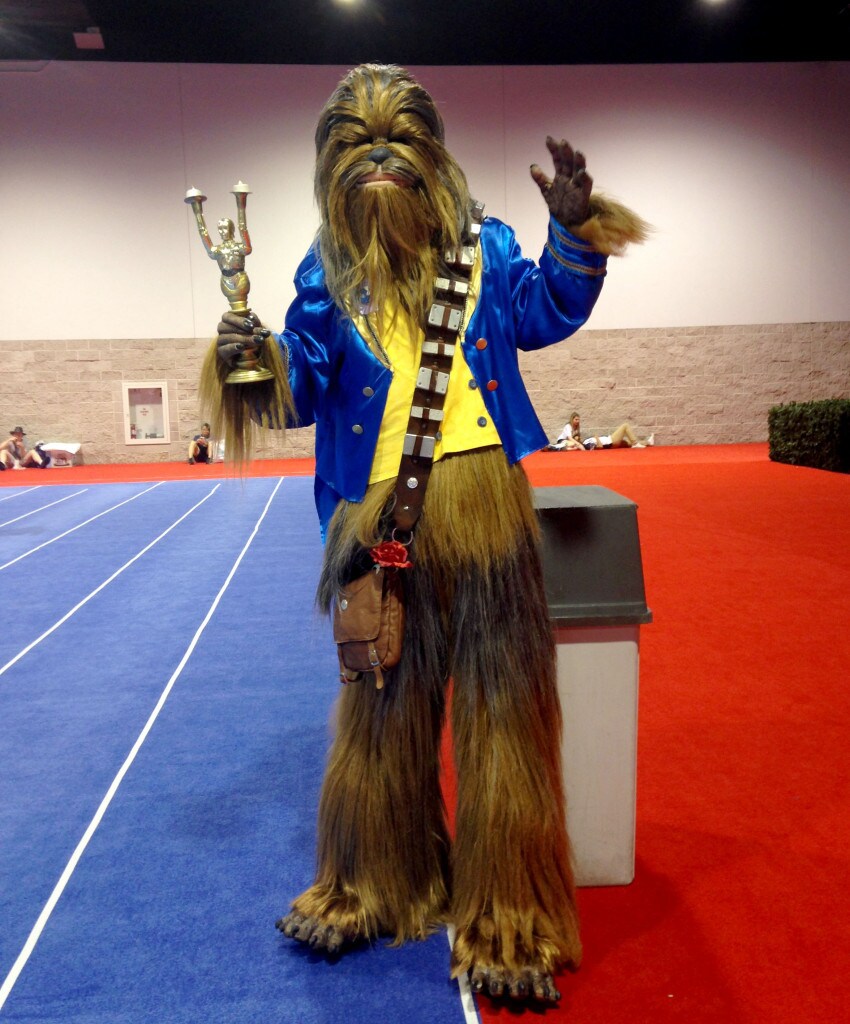 3. Star Wars and Disney mash-up cosplay
Cosplayers have been combining the worlds of Disney and Star Wars long before the two companies joined, but this year I spotted more creative mash-ups than ever. There were Sith Disney Princesses, bounty hunter princes, and everything in between. My favorite ensembles were Jedi Captain America, Chewbacca Beast, Jedi Prince Phillip, and Darth Vader Maleficent.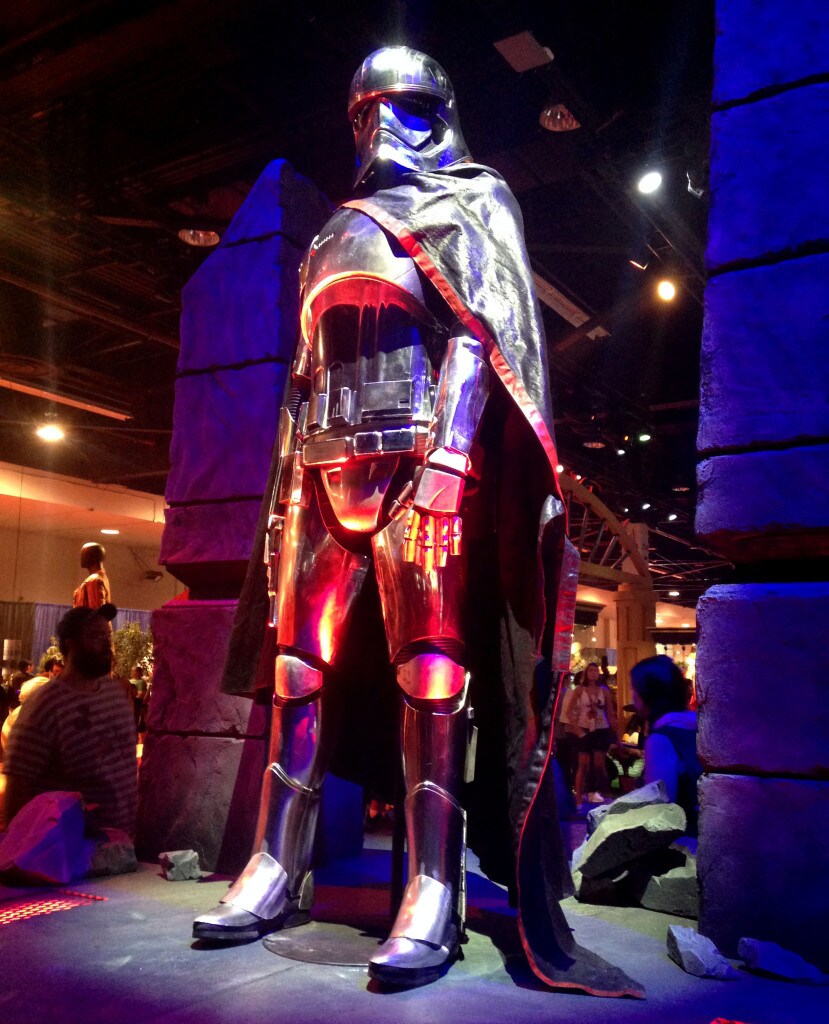 4. Captain Phasma's armor
On the list of things I didn't even consider I would see was Captain Phasma's armor. The shiny chrome ensemble wasn't on display at Celebration Anaheim, and it was the best surprise to see it at D23. I can't wait until members of the 501st Legion figure out how to replicate it.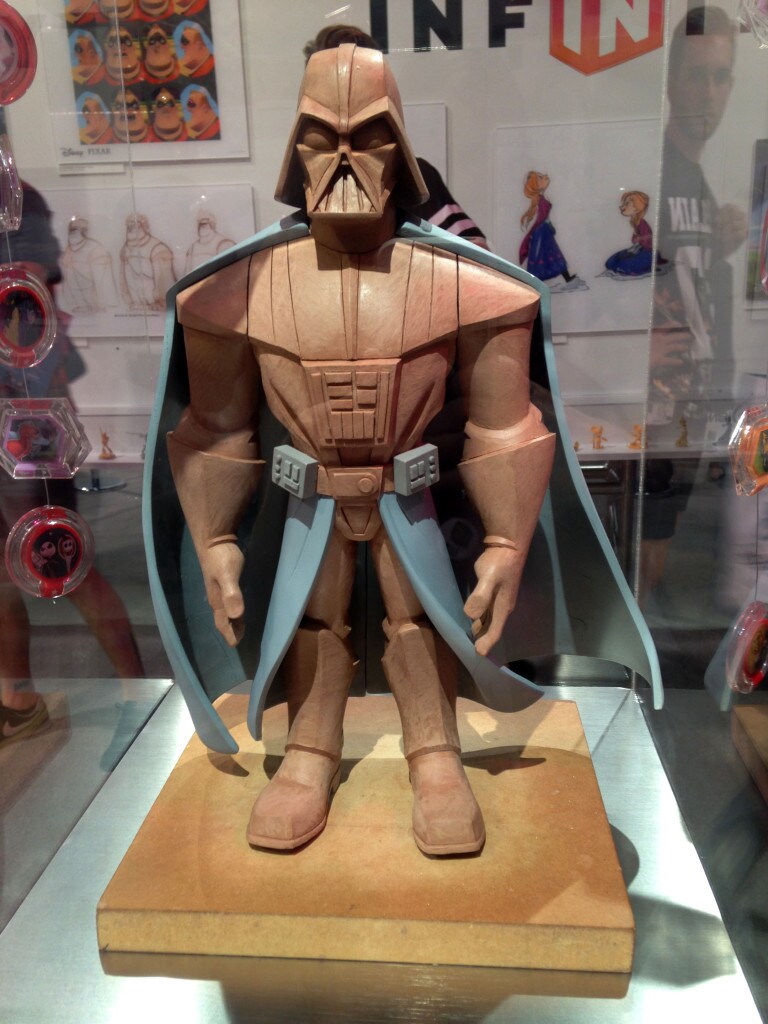 5. Disney Infinity 3.0 maquettes
Disney Infinity 3.0 will be available to purchase soon, and we'll be able to mix Star Wars characters in with others from Disney, Pixar, and Marvel films for the first time. Disney Interactive created a beautiful exhibit showing off maquettes -- including jumbo ones -- and concept art for the Star Wars additions. I want to buy the finished figures and the prototypes, please.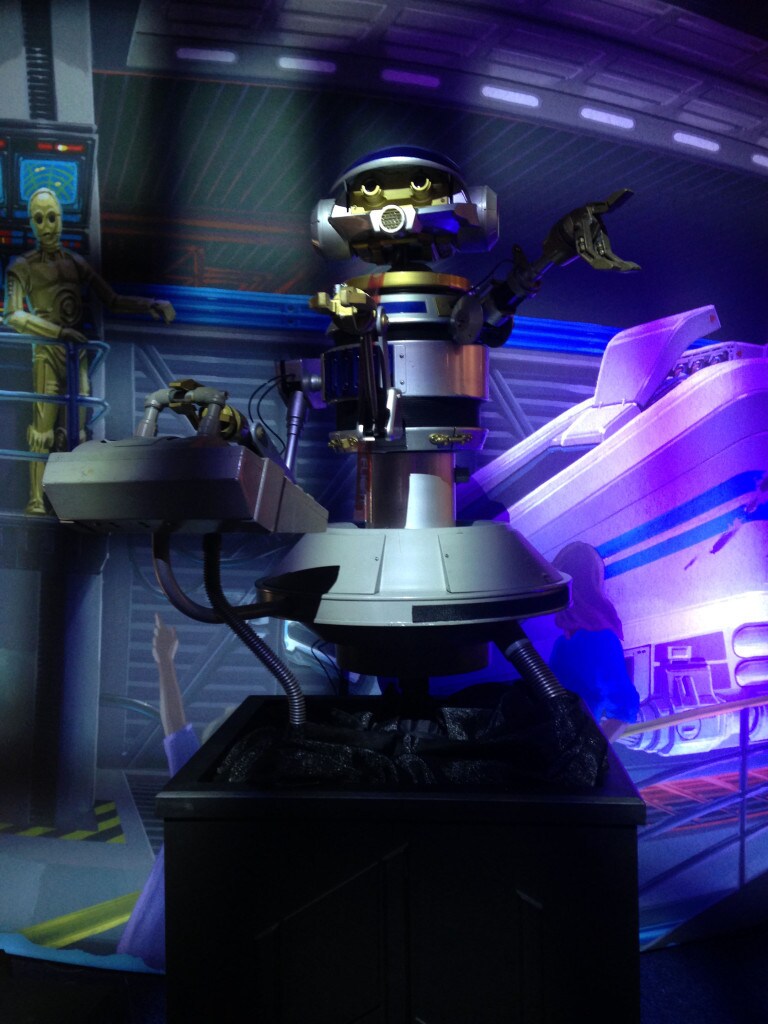 6. RX-24 appearance
Walt Disney Archives assembled an exhibit going through 60 years of Disneyland history to celebrate the theme park's anniversary, and there was a nod to the Star Tours of the past. The attraction was updated in 2011, and that meant RX-24 stepped down from his questionable piloting duties. Seeing him in the archives was like seeing an old friend.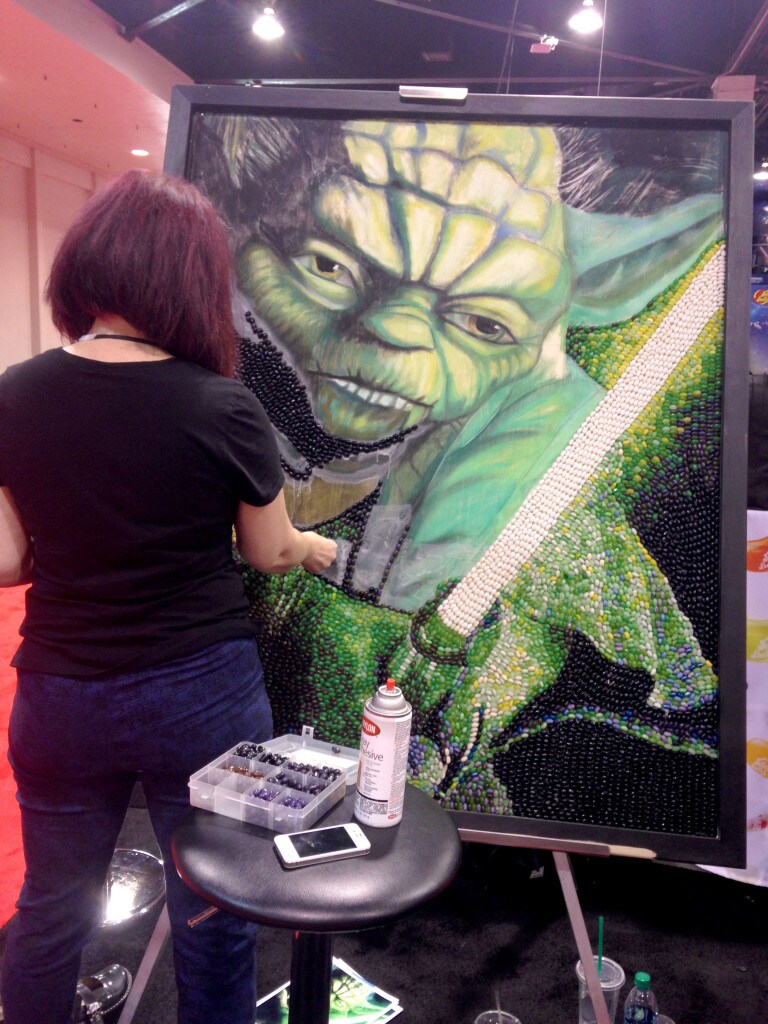 7. Jelly bean Yoda
Don't you love it when you turn a corner and see a Yoda painting being constructed from Jelly Belly jelly beans? The company offered their Disney-themed candy for sale, but don't worry, the color-coded Jelly Belly jelly beans being attached to the canvas with spray adhesive were kept far away from the edible packages.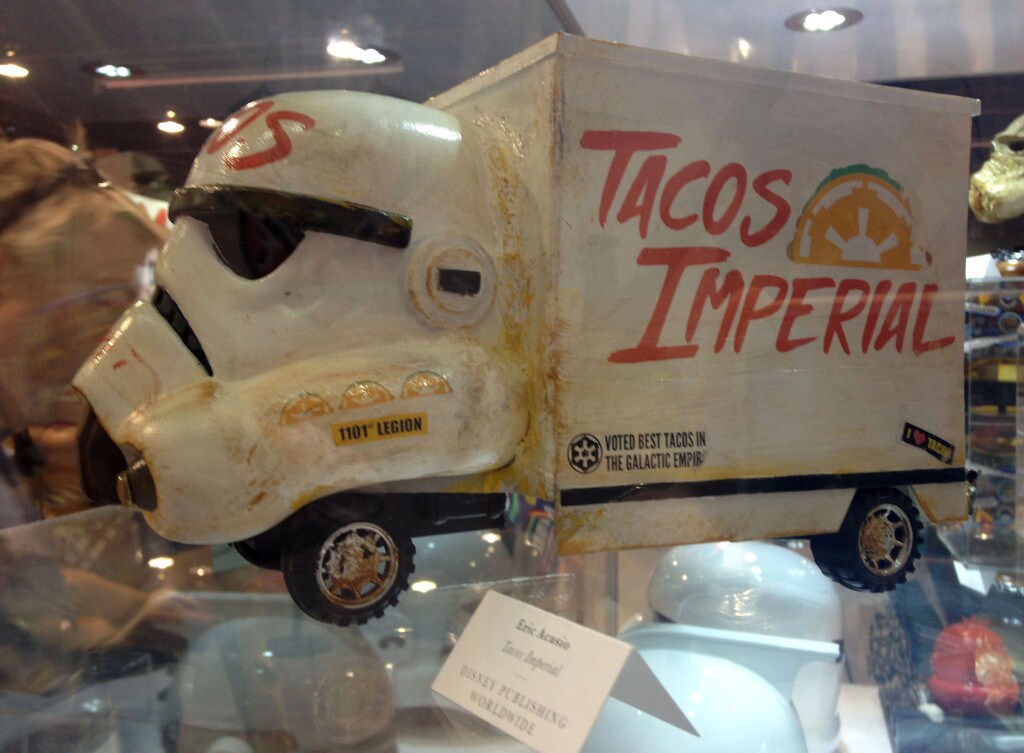 8. Star Wars Legion Exhibition
Artful stormtrooper helmets from the Star Wars Legion Exhibition that first debuted at the Robert Vargas Gallery made another appearance at D23. Artists applied their talents to create a wide array of unique helmets that pay tribute to the classic design. My top pick was the helmet turned into an Imperial Taco Truck. I like to pretend the taco truck was parked inside the second Death Star.
Tell me about the Star Wars stuff you experienced at D23!
Amy Ratcliffe is a writer obsessed with all things Star Wars, Disney, and coffee. Follow her on Twitter at @amy_geek and keep up with all things geeky at her blog.