New Star Wars-themed lands, at Disneyland and Disney's Hollywood Studios, will be Disney's largest single-themed land expansions ever.
Today at the D23 EXPO 2015, The Walt Disney Company Chairman and CEO Bob Iger announced to an audience of more than 7,500 fans that Star Wars-themed lands will be coming to Disneyland park in Anaheim, California and Disney's Hollywood Studios at Walt Disney World Resort in Orlando, Florida, allowing Star Wars fans to step into the stories from a galaxy far, far away.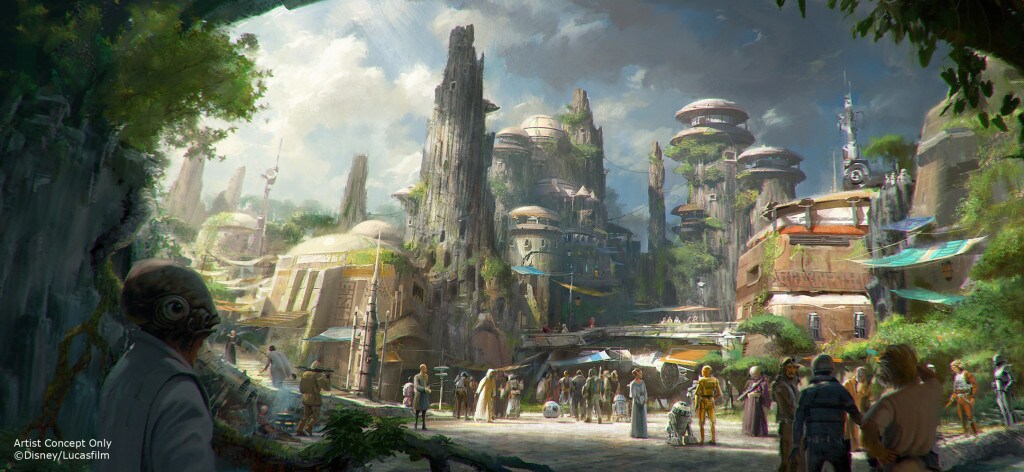 Ambitious plans to bring Star Wars to life in the two parks include creating Disney's largest single-themed land expansions ever at 14-acres each, transporting guests to a never-before-seen planet, a remote trading port and one of the last stops before wild space where Star Wars characters and their stories come to life.
"I am thrilled to announce the next chapter in the long and exciting history between Disney Parks and Star Wars," said Iger. "Through each new attraction and new land we create, we push the boundaries of what is possible. And as you can imagine, with Star Wars, we are taking that to a whole new level, with a whole galaxy to explore."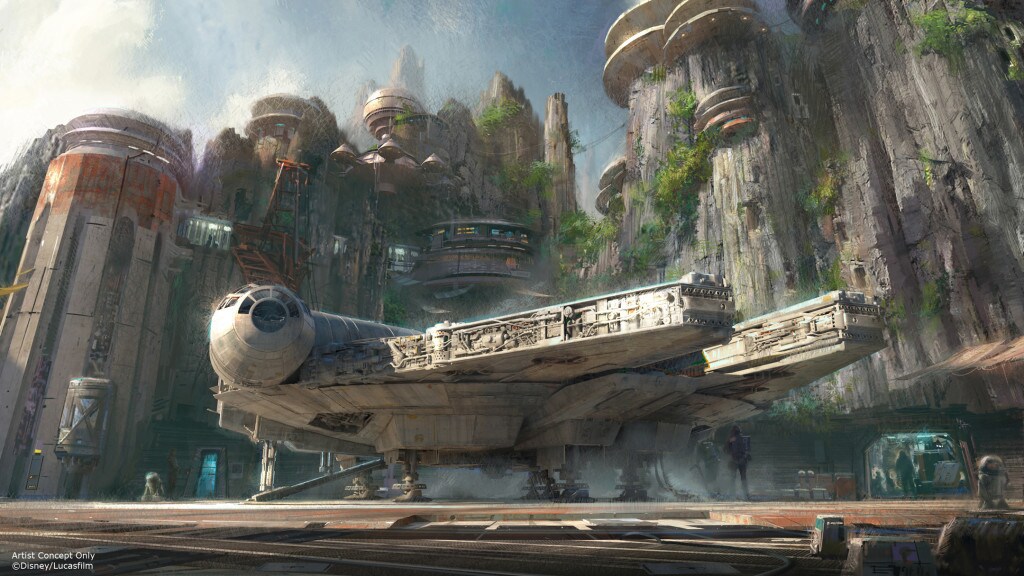 These authentic lands will have two signature attractions, including the ability to take the controls of one of the most recognizable ships in the galaxy, the Millennium Falcon, on a customized secret mission, and an epic Star Wars adventure that puts guests in the middle of a climactic battle.