Felicity Jones, Diego Luna, Ben Mendelsohn, and more join a group of resistance fighters unite to steal plans for Death Star.

Lucasfilm announced today that their first film in the new standalone Star Wars stories series, Rogue One, has begun principal photography. Gareth Edwards (Godzilla, Monsters) is directing Rogue One, which tells the story of resistance fighters who have united to steal plans to the dreaded Death Star. The film is produced by Kathleen Kennedy and is slated for a December 16, 2016 release.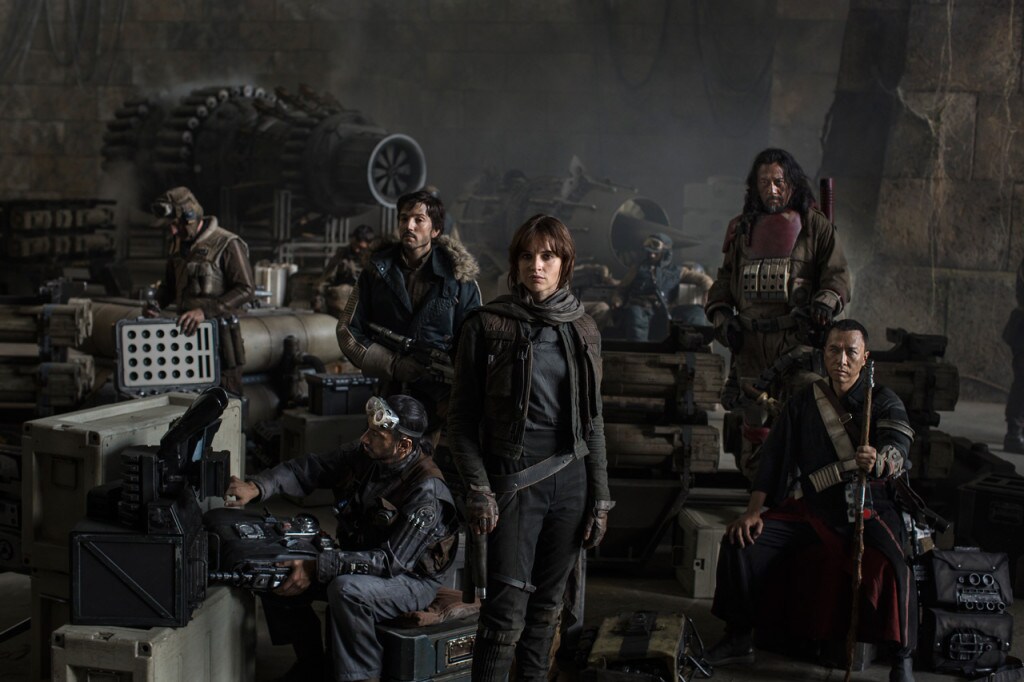 The filmmakers have assembled a stellar cast, including Felicity Jones, nominated for an Academy Award for her leading role in The Theory of Everything; Diego Luna, who was featured in 2008's Oscar-winning Milk and 2013's Elysium; Ben Mendelsohn, recently nominated for an Emmy for his leading role in Bloodline and co-starring in the upcoming Mississippi Grind; Donnie Yen, Hong Kong action star and martial artist who starred in Ip Man and Blade II; Jiang Wen, who co-wrote, produced , directed and starred in the award-winning Let the Bullets Fly and Devils on the Doorstep; Forest Whitaker, recently featured in the critically-acclaimed Lee Daniels' The Butler and winner of an Academy Award for his leading role in 2006's The Last King of Scotland; Mads Mikkelsen, who starred in The Hunt and was the memorable villain from 2006's Casino Royale; Alan Tudyk, who plays a performance-capture character in Rogue One, stars in the soon-to-be-released Con Man series and Trumbo, which releases this November; and Riz Ahmed, who was recently featured in Nightcrawler and starred in the BAFTA-winning film Four Lions.