Check out new trailers and details for Lucasfilm's next major releases.
Today at D23 Expo 2022, Disney's official fan event -- the first since 2019 -- Lucasfilm revealed new looks at several of its next releases, along with premiere dates, never-before-seen images, and more. In a special showcase led by Lucasfilm president Kathleen Kennedy, fans were treated to sneak peeks at everything from Andor to the fifth installment of Indiana Jones, with appearances from cast and creators, as well as a few surprises. There's a lot to look forward to; see below for a rundown of all the big reveals!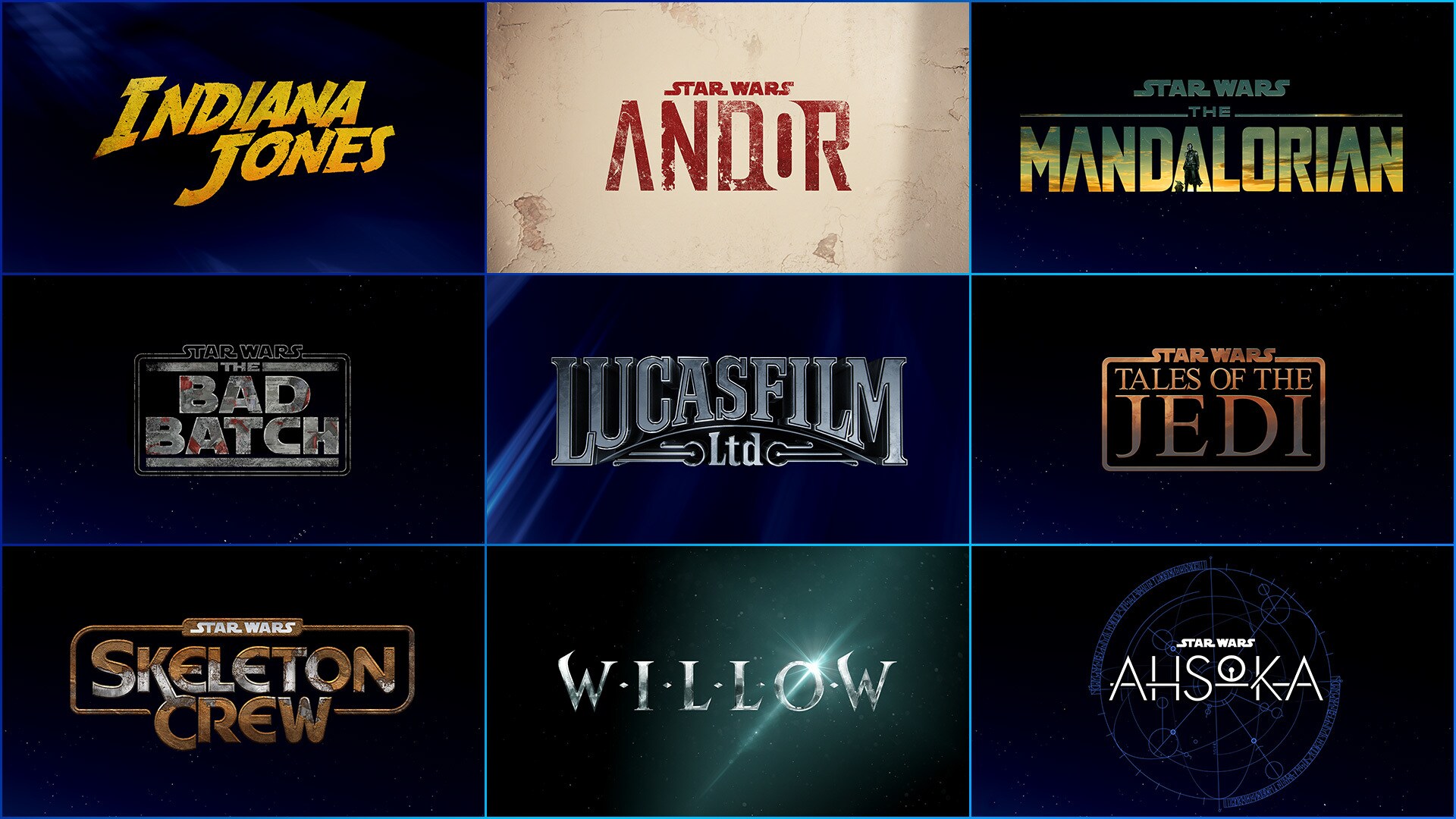 Andor


Following a special in-room recap video and chat about the series, Andor star Diego Luna revealed a new trailer for the highly-anticipated show, arriving September 21 on Disney+ with a three-episode premiere.
Willow
The cast of Willow, including the titular wizard himself, Warwick Davis, gathered for a discussion about the fresh new take in Willow, and in a surprise that delighted those in attendance, the legendary Christian Slater joined the panel, confirming his participation in Willow.

Star Wars: The Bad Batch
Clone Force 99 is back. Executive producer Dave Filoni confirmed that the second season of the animated series will arrive January 4, 2023, with a two-episode premiere on Disney+.
Star Wars: Tales of the Jedi


Announced at Star Wars Celebration Anaheim 2022, Star Wars: Tales of the Jedi is a six-part animated short series coming to Disney+. Dave Filoni confirmed at D23 that the series will arrive October 26, 2022, and debuted its first trailer, featuring looks at young Ahsoka Tano, an early Qui-Gon Jinn tale, and more.
Ahsoka
Dave Filoni and Jon Favreau treated fans in attendance to select early, in-production images from Ahsoka, the upcoming Disney+ series starring Rosario Dawson as the wandering former Jedi. Ahsoka is set to arrive in 2023.
Star Wars: Skeleton Crew
Currently in production, Star Wars: Skeleton Crew will center around a group of children lost in space, and be set in the New Republic timeframe. Creators Jon Watts and Chris Ford joined Jon Favreau and Dave Filoni to present an in-room only first look at star Jude Law in the show -- and also welcomed the actor onstage.
The Mandalorian


Our favorite clan of two will return! The Mandalorian creator Jon Favreau, executive producer Dave Filoni, star Pedro Pascal, and more talked about the Disney+ series, premiering a teaser trailer for the long-awaited Season 3, premiering in 2023.
Grab your fedora and whip. The fifth Indiana Jones film arrives June 30, 2023, exclusively in theaters, and director James Mangold was joined by stars Harrison Ford and Phoebe Waller-Bridge to debut an in-room only sizzle reel.
---
Star Wars: Young Jedi Adventures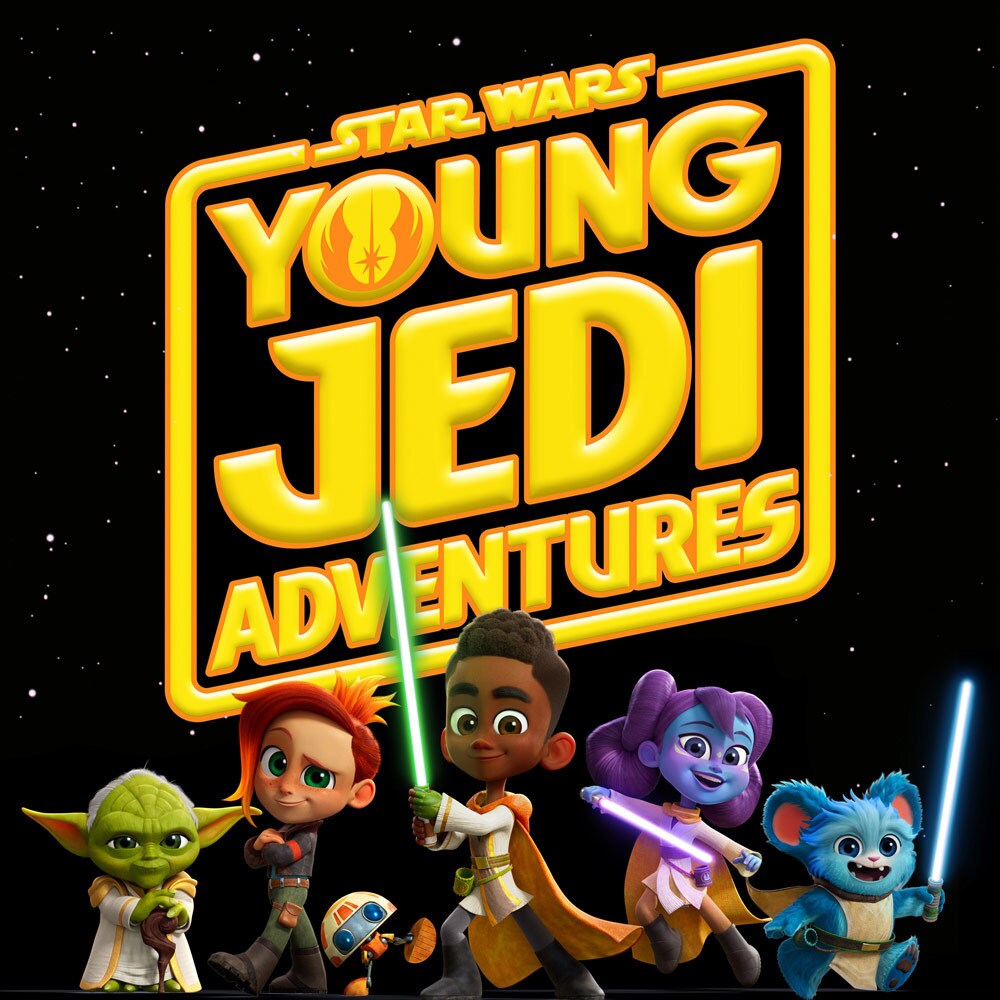 In a separate panel,
Jamaal Avery Jr. and Emma Berman were announced to voice Kai Brightsar and Nash Durango
in the upcoming series 
Star Wars: Young Jedi Adventures
. Kai Brightstar is a Jedi youngling who hopes to grow in the ways of the Force and follow in the footsteps of Master Yoda. Nash Durango is a pilot who befriends Kai and company, joining them on adventures across the galaxy. The animated series, set during the
High Republic
era, will arrive in 2023.