The Ninth Sister is only the beginning of the obstacles in Cal Kestis's quest.
The latest trailer for Star Wars Jedi: Fallen Order has arrived and it's clear that joining Cal Kestis on his journey will be no easy task. Game director Stig Asmussen has promised "a truly authentic Jedi story," and the new trailer proves that the wholly original quest of a Padawan trying to survive in a post-Order 66 galaxy is also steeped in Star Wars lore. The video game, available November 15, explores new planets and introduces new characters while paying homage to the locations and aliens, like Dathomir and its mysterious inhabitants, we already know and love. In fact, today you can learn more about Cal's friend Prauf, and the planets of Zeffo and Bogano in all-new official databank entries.
Watch the full trailer for yourself and then read on for five of the coolest new things we spotted watching (and rewatching) for ourselves.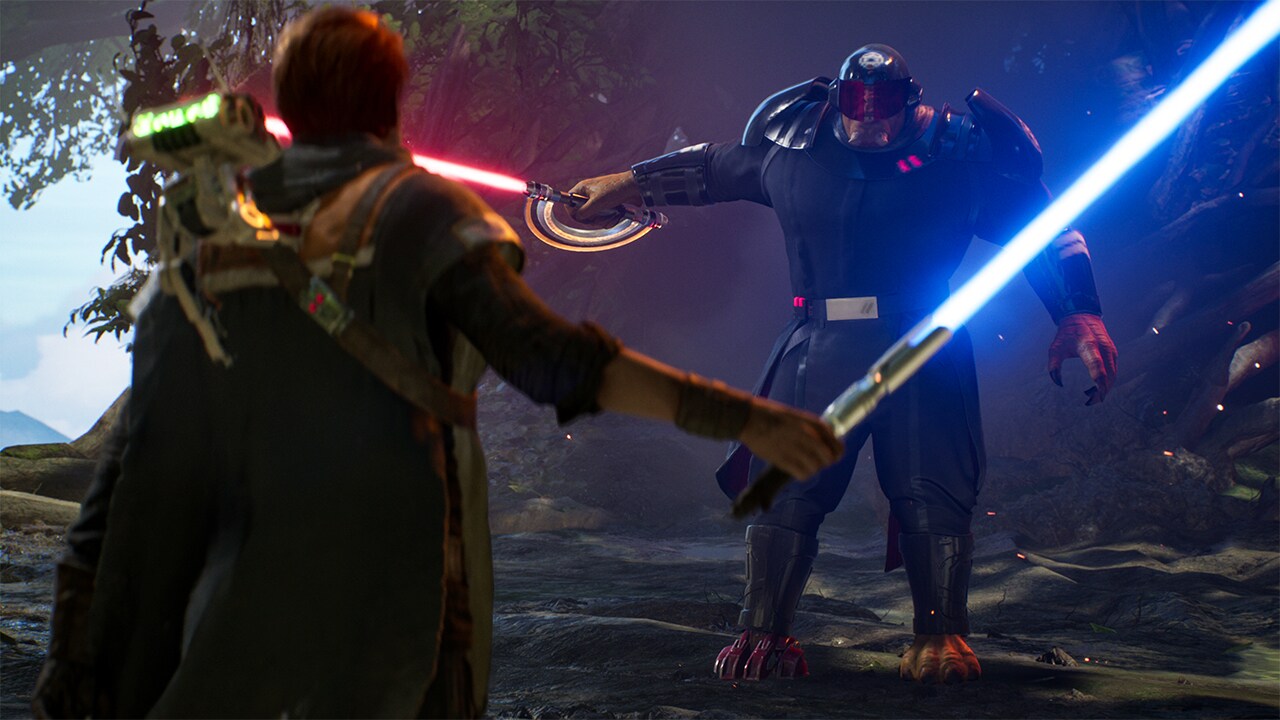 1. Ninth Sister in combat. We thought she was scary before, but the Ninth Sister in action is something to behold. As she leaps into the fray, her imposing bulk leaving the ground quaking in her wake, and ignites her lightsaber with the flick of her wrist, she's a terrifying combination of imposing stature and precision skill. Who would be foolish enough to stand and fight her?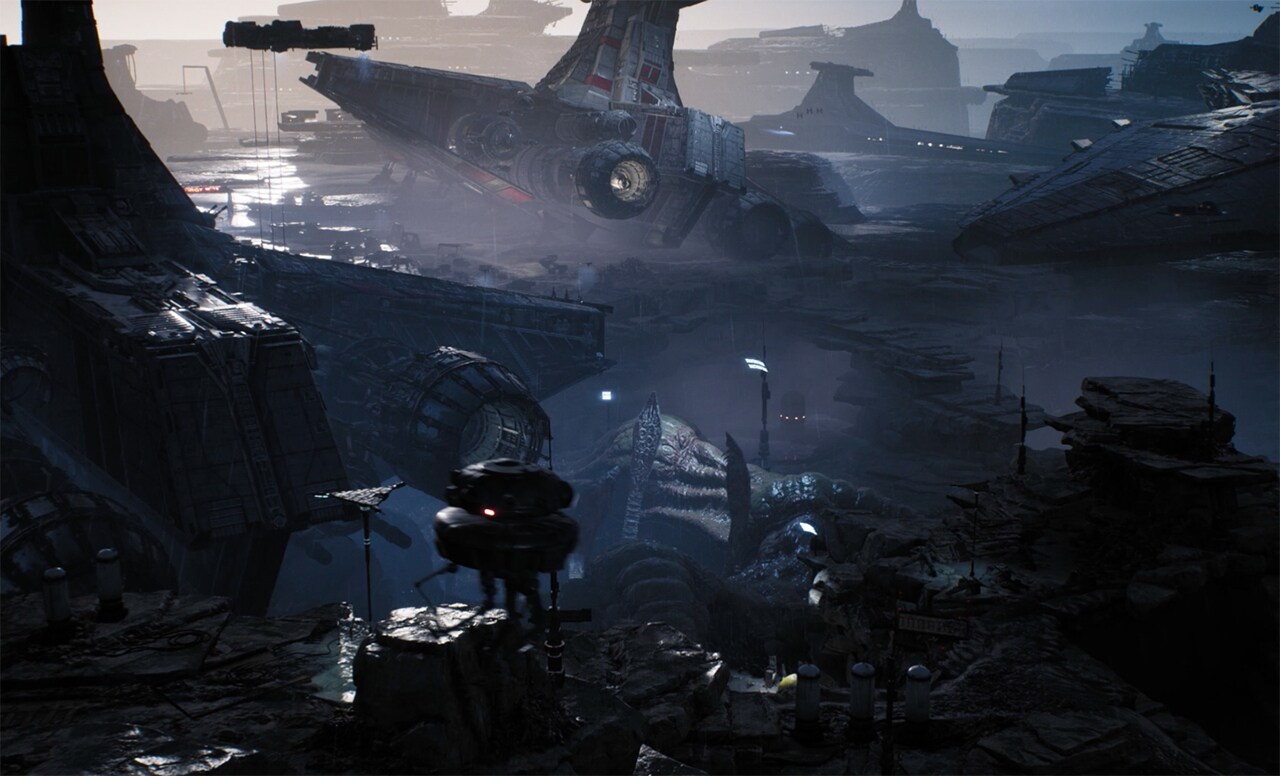 2. A tentacled creature. With the metal remains of massive Venator-class Star Destroyers as far as you can see, there's a lot to catch the eye in the salvage yard of Bracca, including the Imperial probe droid swooping down to take a closer look. Illuminated by a pair of special lights, a tentacled creature stirs ominously below. Friend? Foe? Or simply looking for a feast?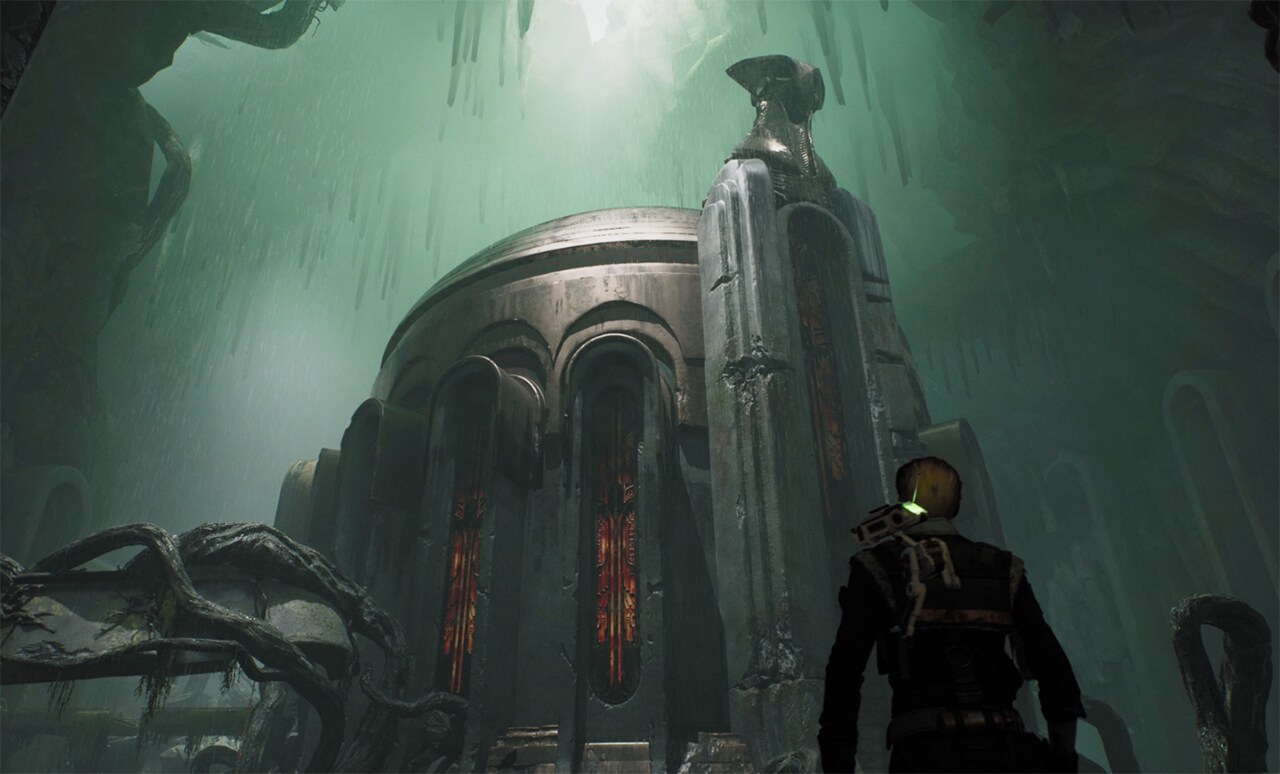 3. The beauty of the temple. The ancient temple is alluring, its elegant stonework beckoning us inside along with Cal and BD-1. But look closely and it appears to be emanating a warm glow through delicate stained-glass windows, a patchwork of fiery red and orange.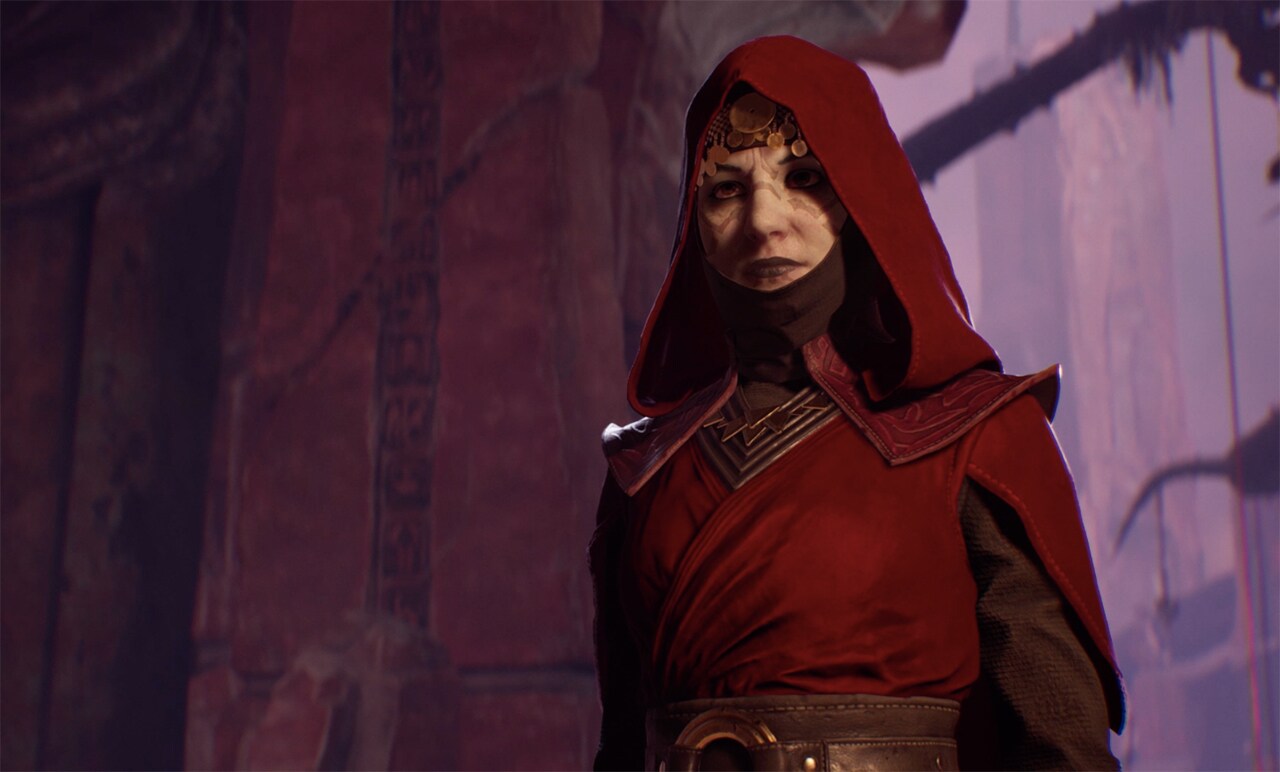 4. "You trespass, Jedi." We're eager to learn more about the mysterious guardian in the red robes, with subtle gray markings on alabaster skin.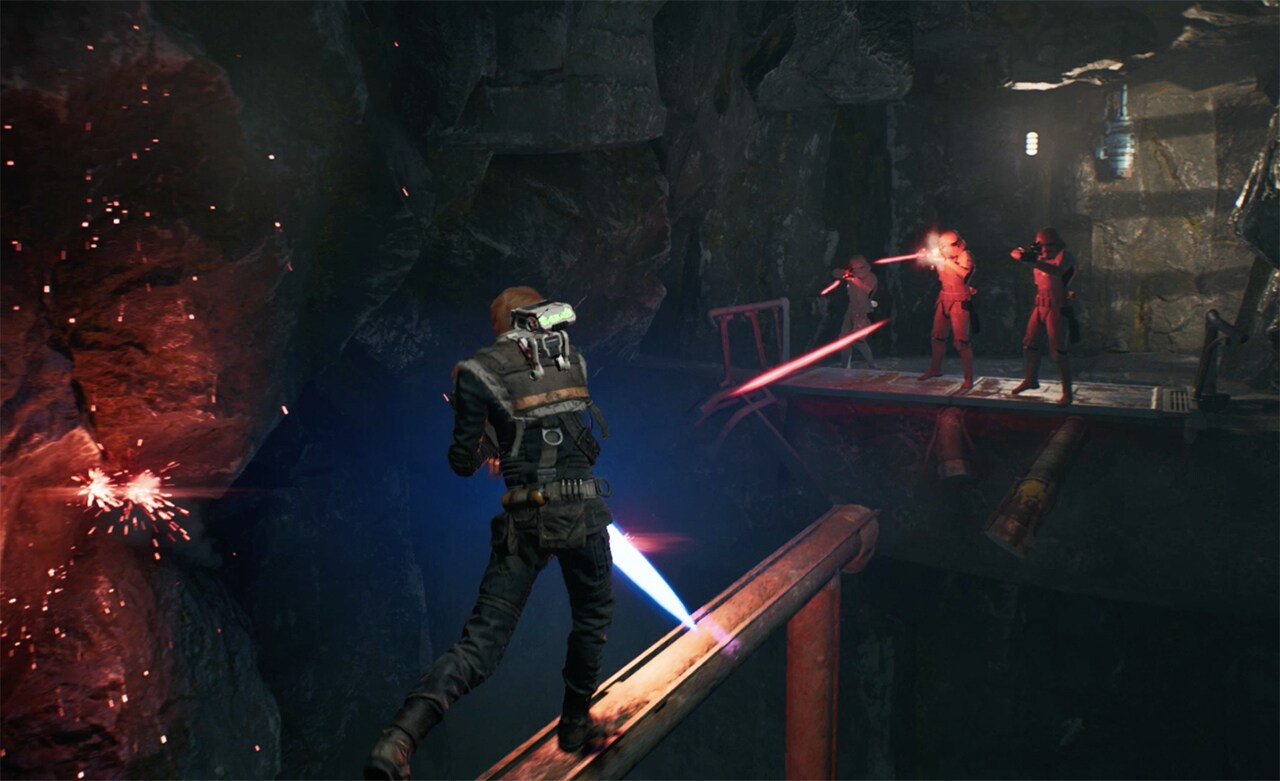 5. Taking on the Empire. In short order, clips show Cal stepping up to the Second Sister, dodging an AT-ST, obliterating an AT-AT, and expertly deflecting blaster fire from no less than three stormtroopers. The Empire may be looking for him, but Cal Kestis isn't going down without a fight.
Star Wars Jedi: Fallen Order arrives November 15 on Xbox One, PlayStation 4, and PC, and is available for pre-order now.
Associate Editor Kristin Baver is a writer and all-around sci-fi nerd who always has just one more question in an inexhaustible list of curiosities. Sometimes she blurts out "It's a trap!" even when it's not. Do you know a fan who's most impressive? Hop on Twitter and tell @KristinBaver all about them.
Site tags: #StarWarsBlog. #StarWarsGames, #StarWarsJediFallenOrder