Through the years, stories of fathers and father figures have provided some of the saga's most important teachings.
The Force is definitely with me. As a father of three boys, I've celebrated the story of Star Wars in so many ways, enjoying the thrills and adventure together, while also reflecting upon the many lessons of the saga -- including many examples of what it means to be a dad. As Father's Day approaches, here are some of my favorites.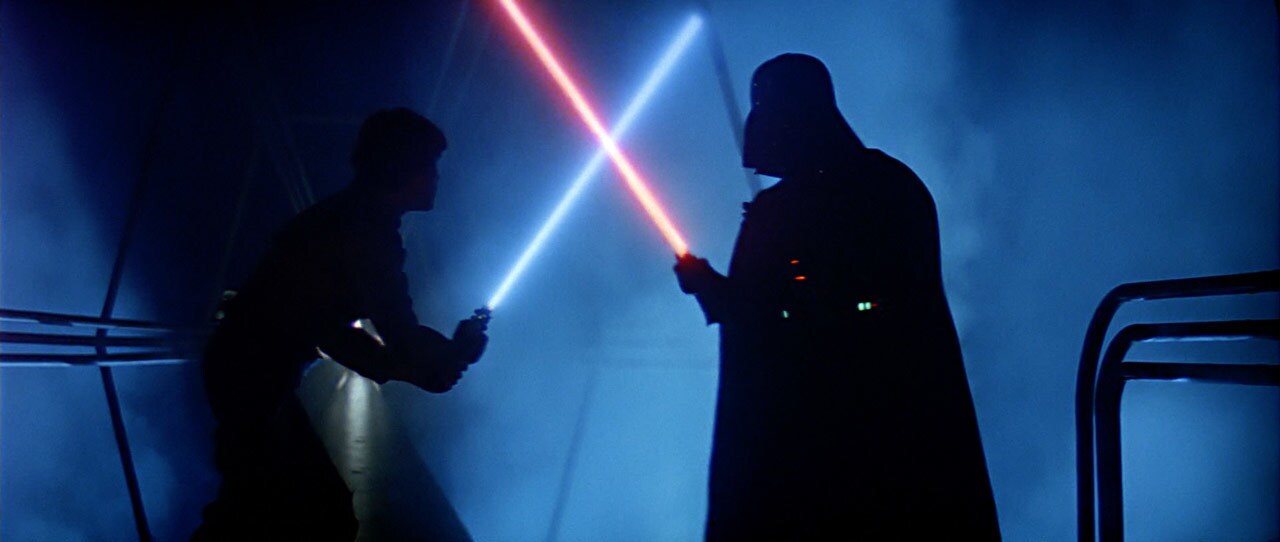 Darth Vader and Luke Skywalker
Do you remember when you first learned that Darth Vader was Luke Skywalker's father? I do. It was at a screening of Star Wars: The Empire Strikes Back, in a dark movie theater in New Orleans, Louisiana, in 1980. Vader made the proclamation and I said out loud instantly, to no one in particular, "He's lying." I legitimately believed it was not possible. It wasn't until a friend of mine pointed out months later in The Empire Strikes Back Storybook that it says, in all caps (and italics), "NO, LUKE. I AM YOUR FATHER," that the narrative weight of this moment started to connect. As a high school English teacher, the irony of the printed word illuminating the truth is not lost on me. Darth Vader is Luke's father. It didn't make sense.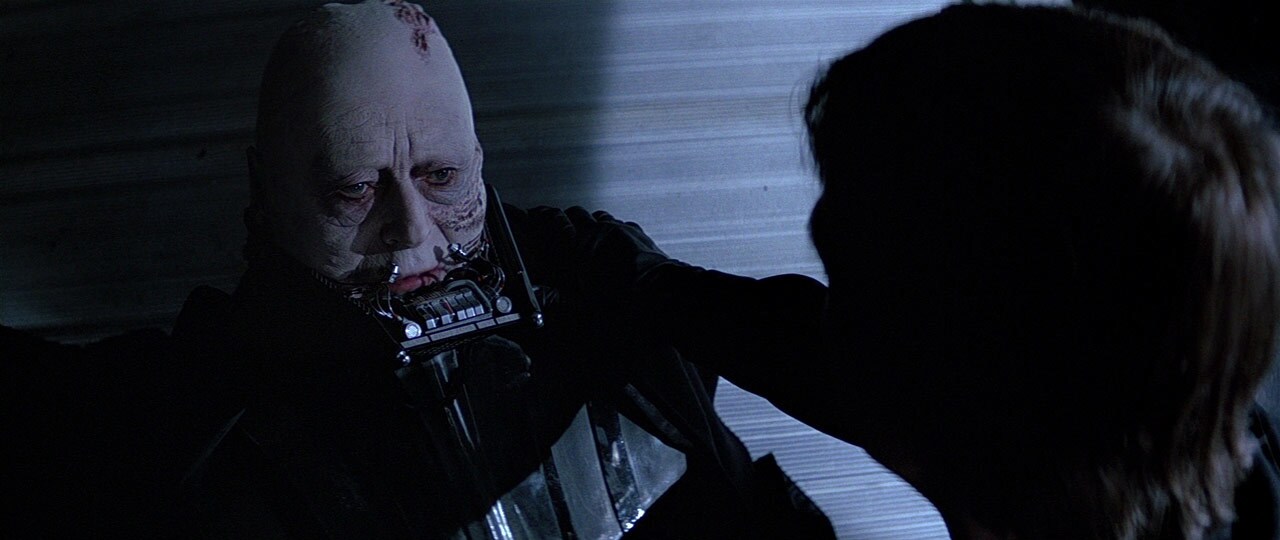 But I trusted George Lucas and the filmmakers. Like Luke, it took a while for me to make peace with it. Vader is the opposite of what society thinks of as the archetypal father. He's cruel, selfish, and manipulative. It isn't until Luke demonstrates unconditional love that Vader discovers the truth of what it really means to be a father and commits the ultimate sacrifice. It's dramatic and powerful and has stuck with us for generations.
And now as a father myself, it has taken on an entirely different context. To be clear, Darth Vader is no role model when it comes to being a parent. The end does not justify the means. However, I appreciate that Vader has to learn from his mistakes to get out of his own way and help his son.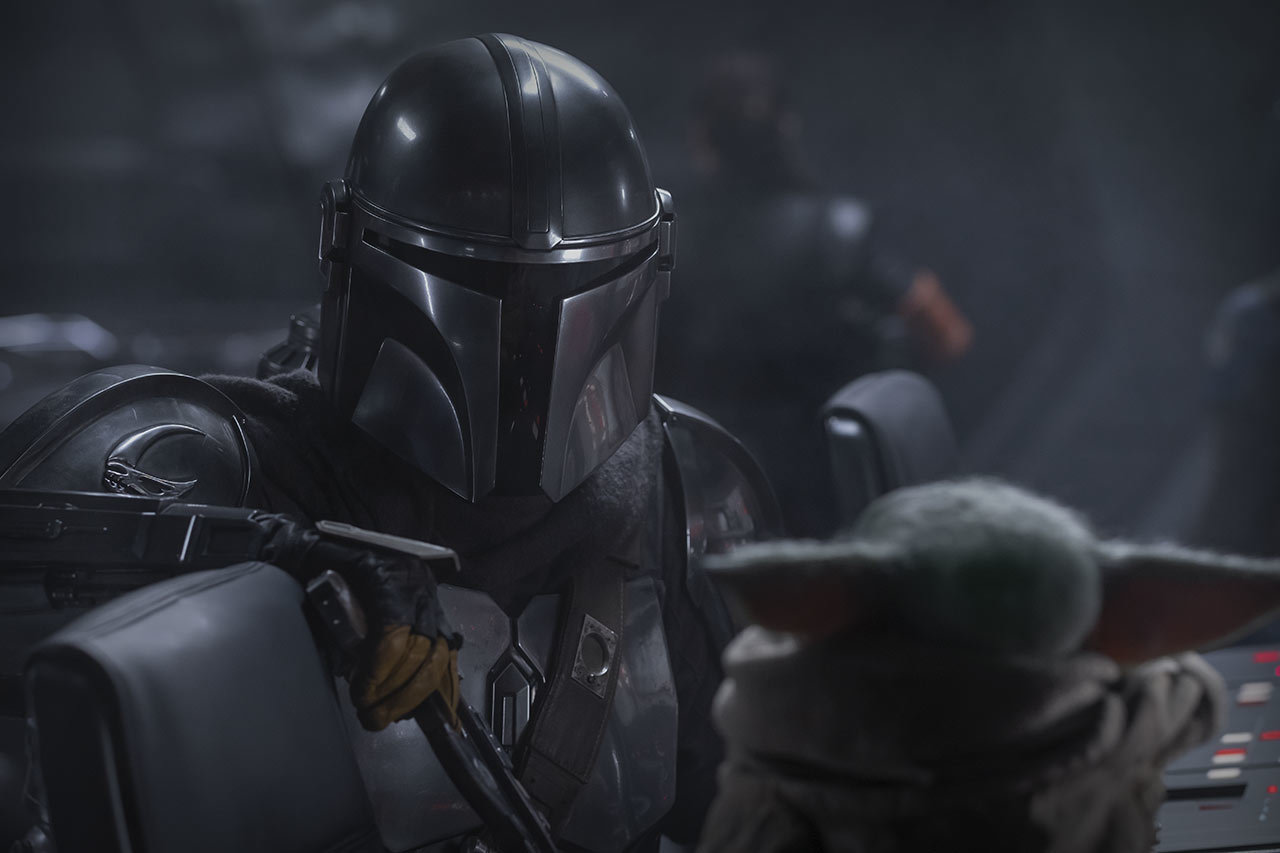 Din Djarin and Grogu
The Mandalorian's connection with Grogu is my personal favorite example of fatherhood in the Star Wars galaxy. In The Mandalorian, Din Djarin and Grogu share a connection as orphans and find a family dynamic with one another. The Mandalorian takes on a fatherly role, and changes from bounty hunter to sefless parent -- willing to sacrifice his place within his covert, and even his life, for Grogu. As a father figure, it's painful for him to leave Grogu, because he will miss him dearly, but the Mandalorian knows there are limits to what he can pass on. It's not unlike sending a child off to college or seeing them move out and find their own way in the universe. Grogu and Din Djarin's bond is unconditional and mutual in every way.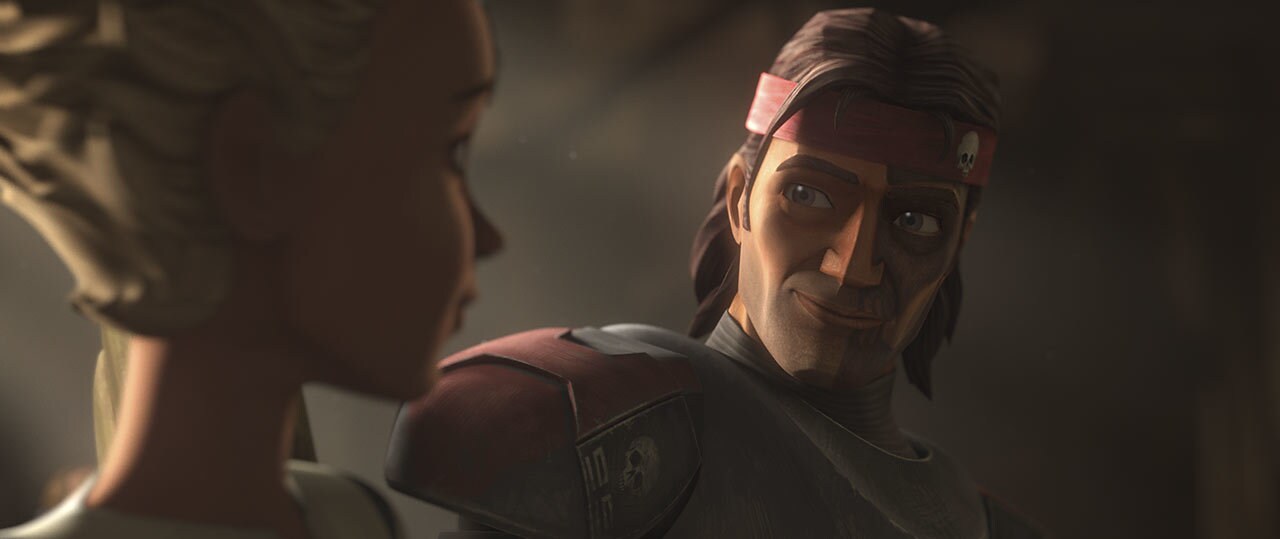 Hunter has a challenging but relatable task with Omega: keep her safe but also keep her encouraged and inspired, as she learns more about who she is and what she wants to become. In the Star Wars: The Bad Batch episode "Rescue on Ryloth," Hunter is reluctant to return to Ryloth because he fears for Omega's safety and the rest of the team, but the young clone is persistent in fighting for her friends and for what is right.
As a dad, I want to keep all of my children safe, but also understand that, at a certain point, I have to trust them. All I can do is inspire my kids and lead by example, hoping they'll make the right choices and become the best version of themselves. There's no tightrope quite like this, but when it comes to seeing them grow and prosper, as Hunter is able to do with Omega, the intrinsic joy far outweighs the anxiety Hunter and many fathers face as their children mature and move on.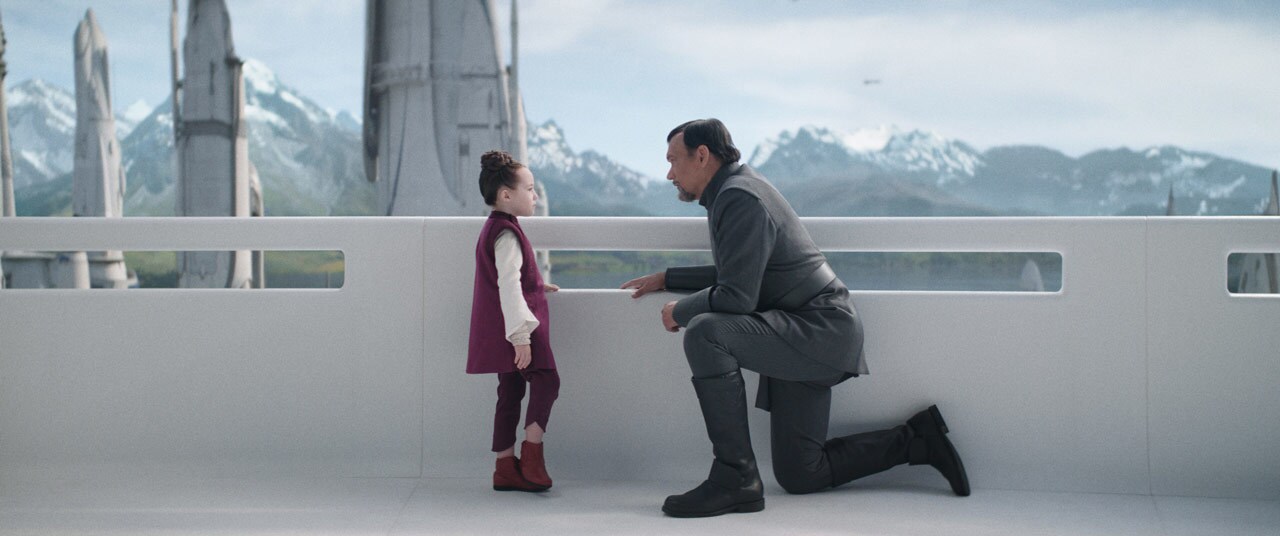 Bail and Leia Organa
In Part I of Obi-Wan Kenobi, we get a few glimpses into Princess Leia Organa's life. We see that she very much has the spirit of her birth parents, as she sneaks away from home for adventures. But at a reception important to her family, her cousin insults her and tries to make her feel like an outsider. Leia stands up to him, but the triumph is short-lived, as she has to answer to her parents.
It's during this subsequent scene that we come to see how much Bail loves his daughter, and the bond they share. He states emphatically that she is an Organa, making clear that family is more than just blood. With grace and tact, he persuades Leia to apologize to her cousin without coming across as punitive or judgmental. When a father can talk to his child with dignity and respect, and still convince them to do the right thing, that is a gift worth celebrating.
After Leia is kidnapped, Bail risks everything to journey to Tatooine and find Obi-Wan Kenobi. The former Jedi Master initially refuses the call to help because of a sense of duty to watch over Luke Skywalker and doubt in his own abilities. But Bail refuses to allow Leia to take a back seat to her brother Luke, and ultimately persuades his old friend to find her. "She is my daughter, Obi-Wan," he declares. His unending love and loyalty to Leia is never more clear, and you can see why he would trust only her, years later, with the Death Star plans.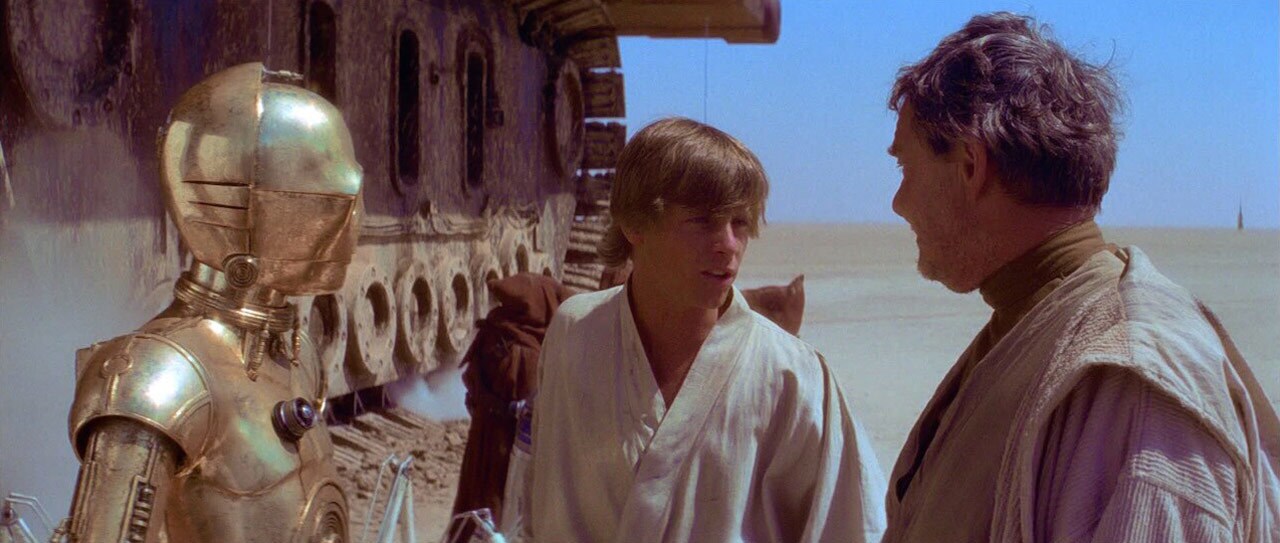 There are some parts of being a dad that are less glamorous than others. Just ask Owen Lars. As a father figure, Owen has to keep Luke grounded on the farm, which leaves the boy stagnant and stifled. Luke's picturesque look at the twin suns of Tatooine are a beautiful window into the longing many of us have felt as we dream of a brighter tomorrow, but imagine being the person in charge of holding this burgeoning adventurer back. Owen has a very good reason: hiding Luke from the Empire, which as we now know, came to Tatooine hunting Jedi when Luke was very young. But Owen doesn't have the luxury of sharing that information with his nephew or anyone else. His duty and responsibility are not fully understood by Luke, but being a father isn't about personal glory or being popular. He has to make the hard choices for Luke's protection, which is something I truly admire as a dad.
Celebrating all there is to love about Star Wars as a father and being able to pass on what I have learned is one of the greatest gifts life has offered me. Watching our boys take their first steps into a larger world is exciting and terrifying for all of the right reasons. It's difficult to know where life will take each of them throughout their lives, but the memories we have shared, and the lessons learned through this story can provide examples to choose light over darkness, stand up for what they believe in, and bring out their very best.