The starship at the center of the Star Wars: Galactic Starcruiser immersive experience will appear in new storytelling.
Before taking a trip on the Halcyon starcruiser as part of Star Wars: Galactic Starcruiser, the new two-night immersive experience opening in March 2022 at Walt Disney World Resort®, we'll get to discover its origins and earliest voyages during the height of the Jedi Order.
In addition to the previously announced Star Wars: Halcyon Legacy miniseries from Marvel, Lucasfilm Publishing plans to bring the Halcyon to other tales in the High Republic era, StarWars.com can reveal. "One of the most exciting elements of incorporating the Halcyon into our High Republic storytelling is that it's not just about seeing the Halcyon in action and weaving the ship into the larger story, but diving into the ship's history and its construction, as well," Lucasfilm Publishing creative director Michael Siglain tells StarWars.com. "We'll visit the shipyards of Corellia, where it was built, and get to meet the genius behind this amazing ship."
One of the additional stories to feature the Halcyon will be Justina Ireland's middle-grade book Star Wars: The High Republic: Mission to Disaster, which arrives January 4, 2022. In this stunning piece of Ralph McQuarrie-esque interior art by Petur Antonsson developed for the book, the Halcyon comes to the rescue of the Starlight Beacon space station.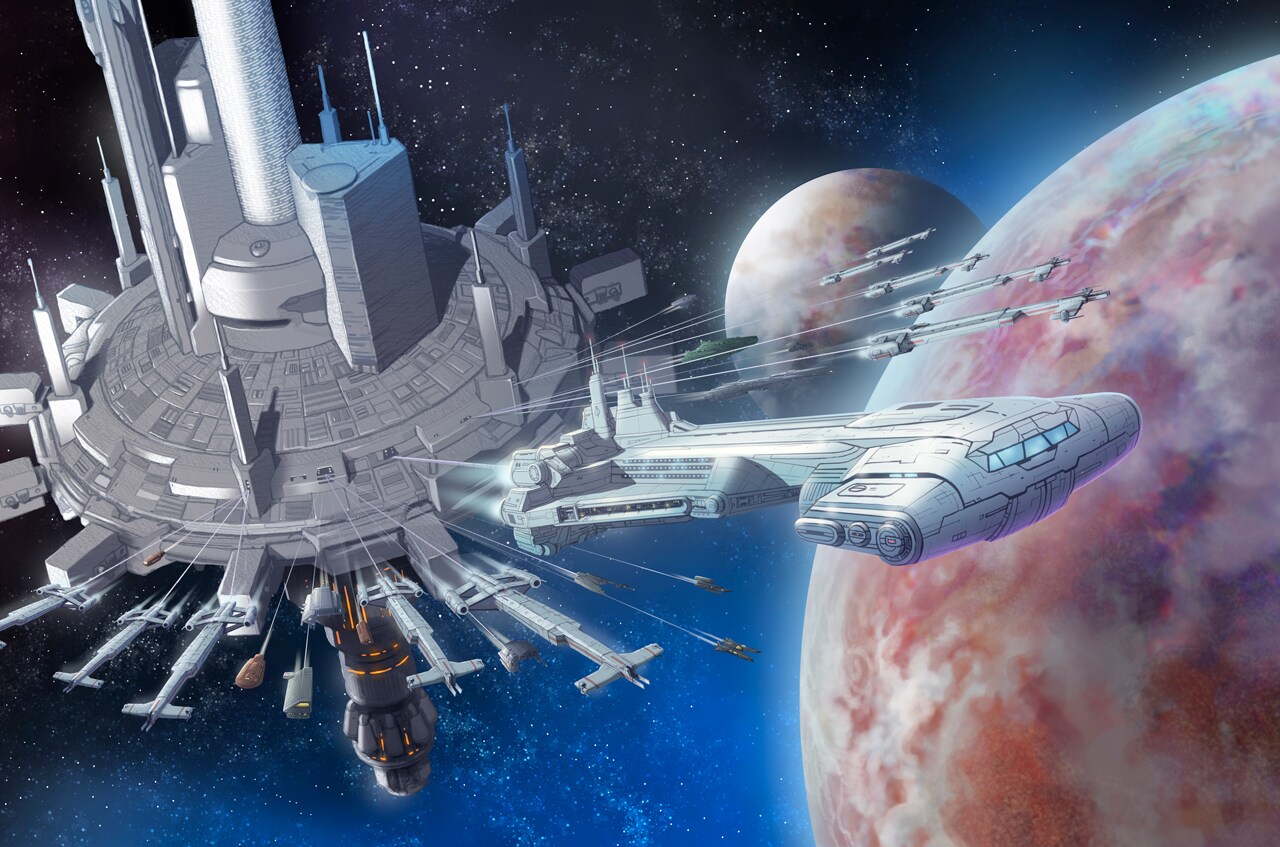 "Storywise, there is an incident that requires the Jedi and the Republic to act quickly, and they need a big, powerful ship to come to the rescue, and the Halcyon answers that call. And when it does, it sets an example for other ships to answer that call," Siglain says. "Of course, something as high-profile as the Halcyon also attracts the attention of the Nihil."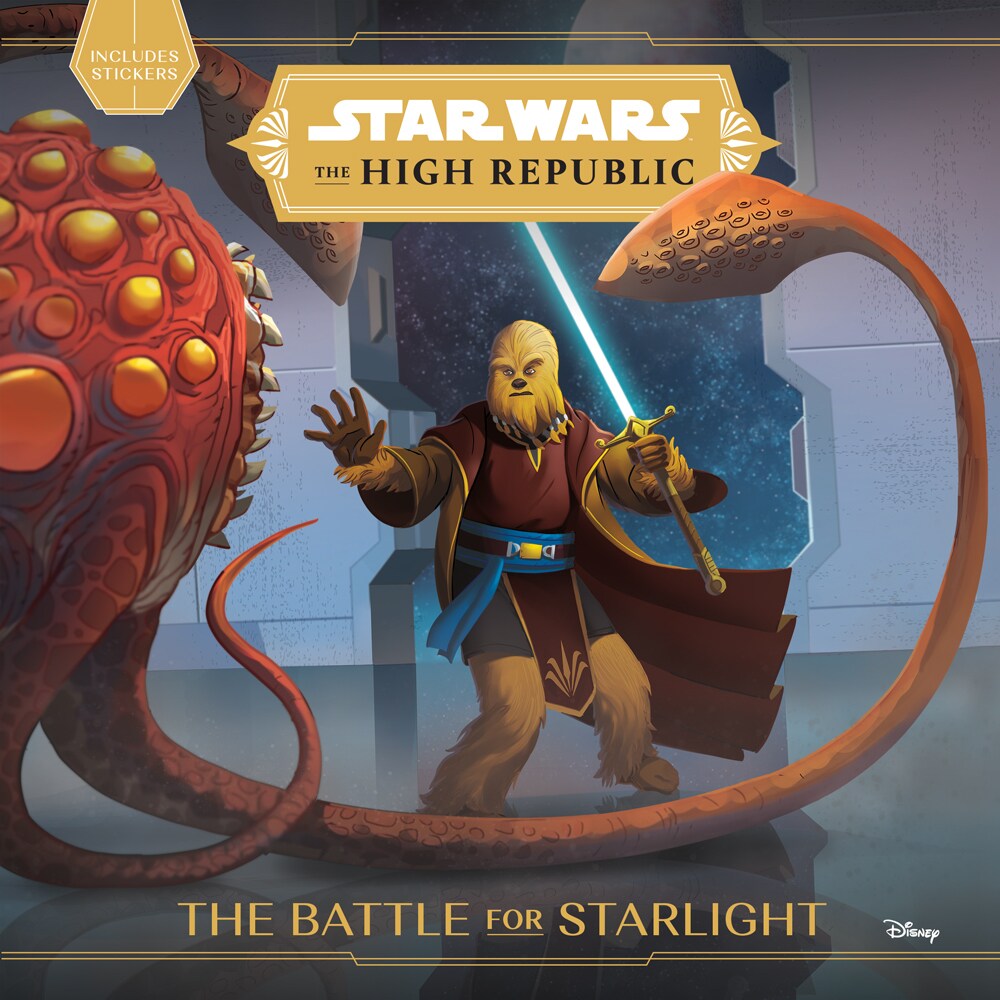 In addition to appearing in Mission to Disaster, the Halcyon will also be featured in the kids book Star Wars: The High Republic: The Battle for Starlight written by George Mann. And author Daniel José Older will showcase some of the backstory of this ship in the YA novel Star Wars: The High Republic: Midnight Horizon.
This news coincides with the announcement of a special sweepstakes that will give one lucky grand-prize winner the chance to win a test voyage on Star Wars: Galactic Starcruiser and a separate meet-and-greet with the authors of Star Wars: The High Republic storytelling, including Claudia Gray, Justina Ireland, Daniel José Older, Cavan Scott, and Charles Soule. And it all marks the beginning of more Halcyon adventures to come.
"Be on the lookout for the Halcyon to make a big appearance in other publishing storytelling in 2022," Siglain says.
Visit Lucasfilm's official hub for all things Star Wars: The High Republic at StarWars.com/TheHighRepublic.