Check out the first products to be revealed from Obi-Wan Kenobi earlier today and many other new items from around the galaxy!
To celebrate May the 4th, in addition to a galaxy of deals there are plenty of new products available celebrating some of your favorite characters and eras. With everything from a new version of Obi-Wan Kenobi's lightsaber from the Obi-Wan Kenobi limited series headed to Disney+, to the new Star Wars: Obi-Wan comic, and studs inspired by the creatures and characters who make a home on Tatooine and beyond, here are some of our favorite items revealed today or made recently available.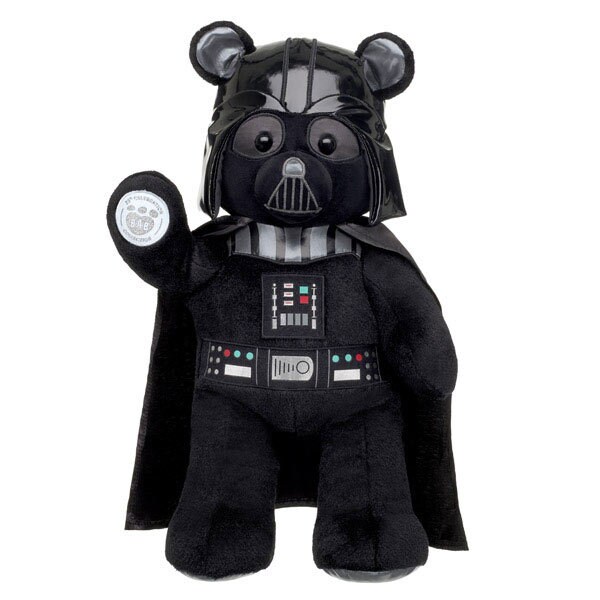 Darth Vader Anniversary Bear by Bear Build-A-Bear
The cuddliest Sith Lord, the Darth Vader Bear, is now available in a special silver edition for the Build-A-Bear 25th Celebration, with silver paw pads and a plush silver heart.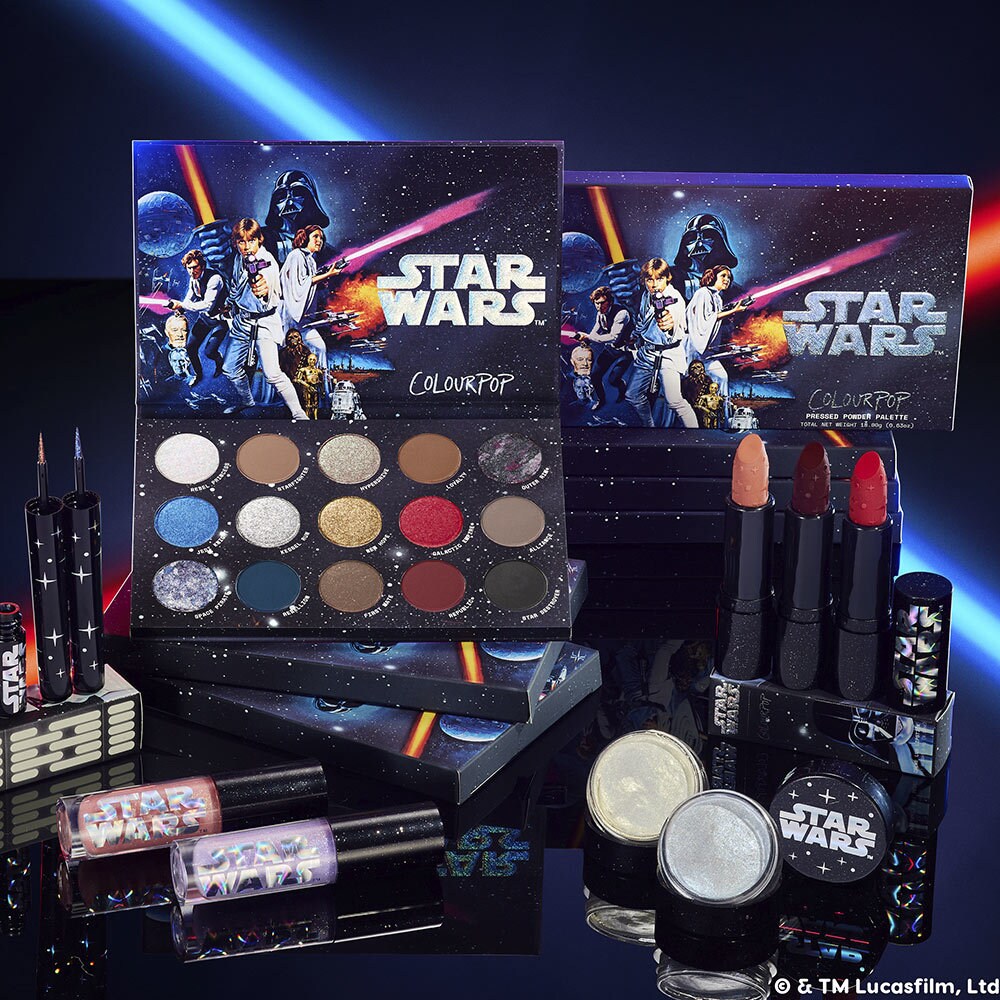 Star Wars: A New Hope Makeup Set by ColourPop
A new collection pays homage to the film that started it all with a new themed eye shadow palette, lip gloss, lipstick, and chrome eye shadow set.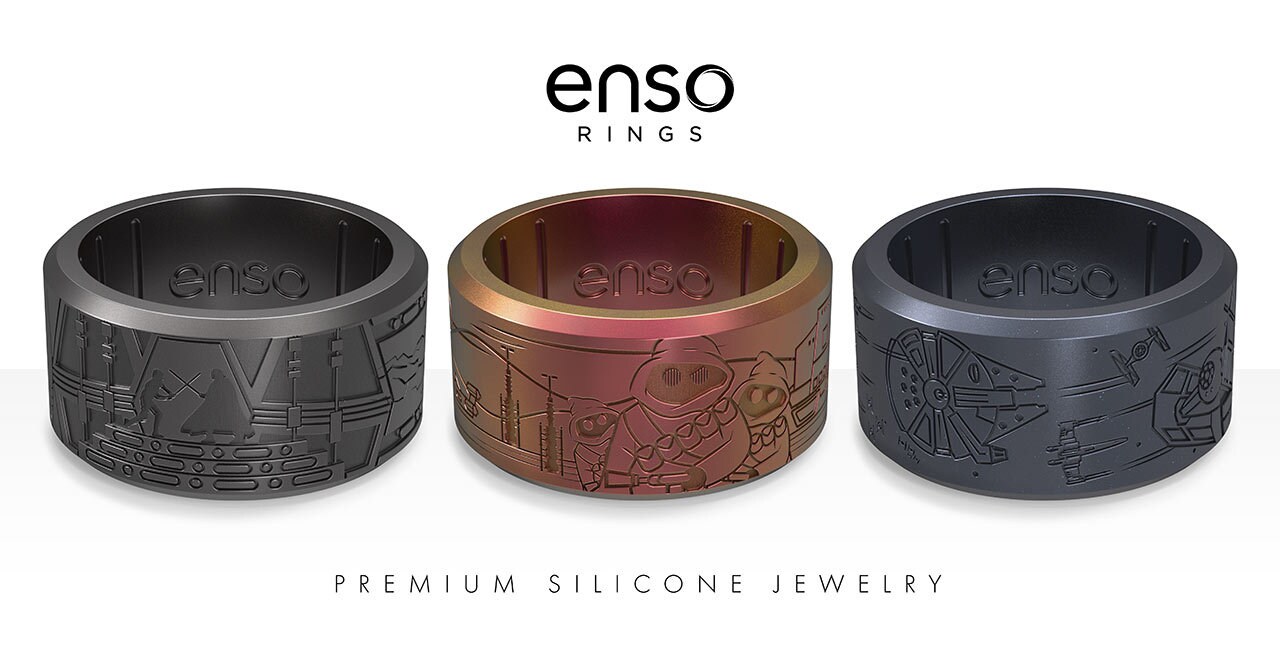 Take the trench run with you wherever you go with a new line of laser engraved rings, with added width for a more detailed design.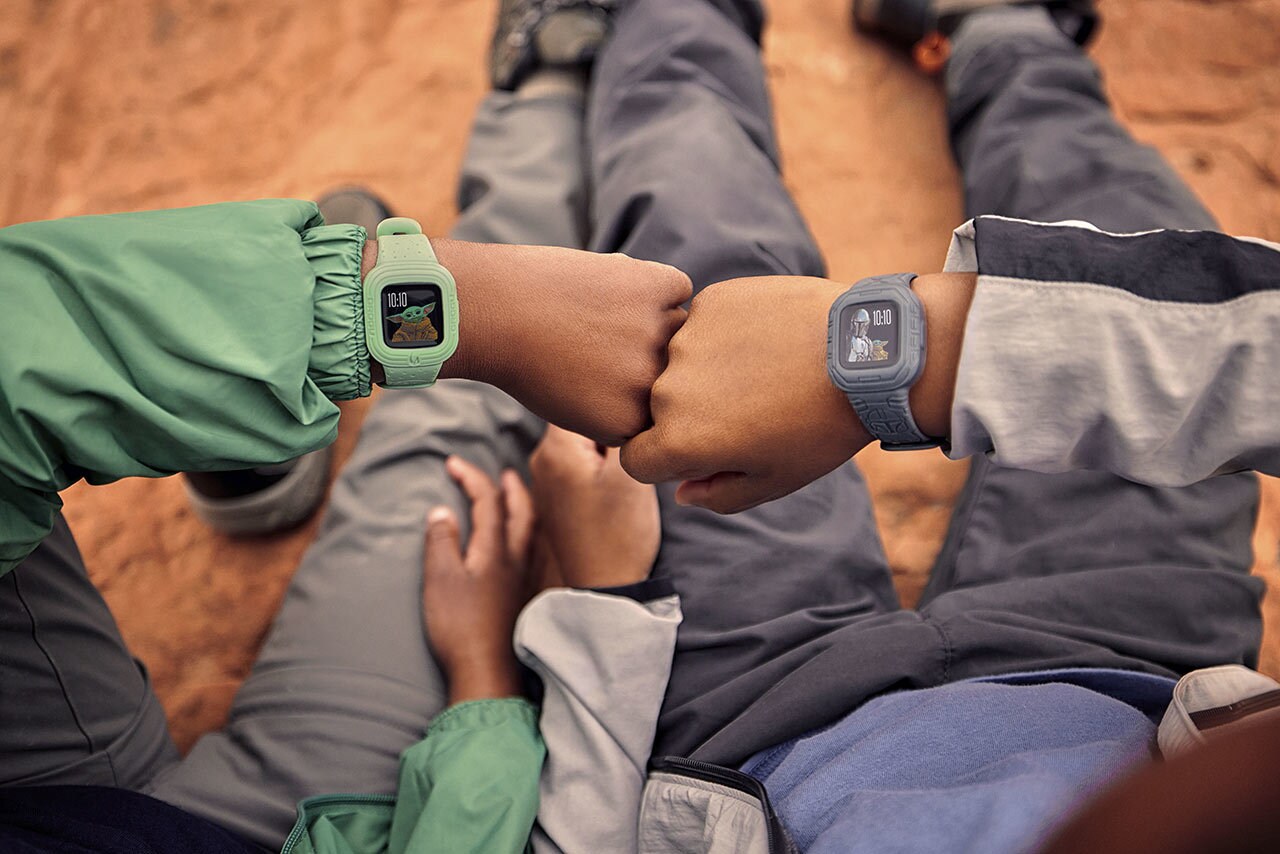 The Mandalorian Fitness Bands by Garmin
This is the Way...to adventure and tracking down your next personal best.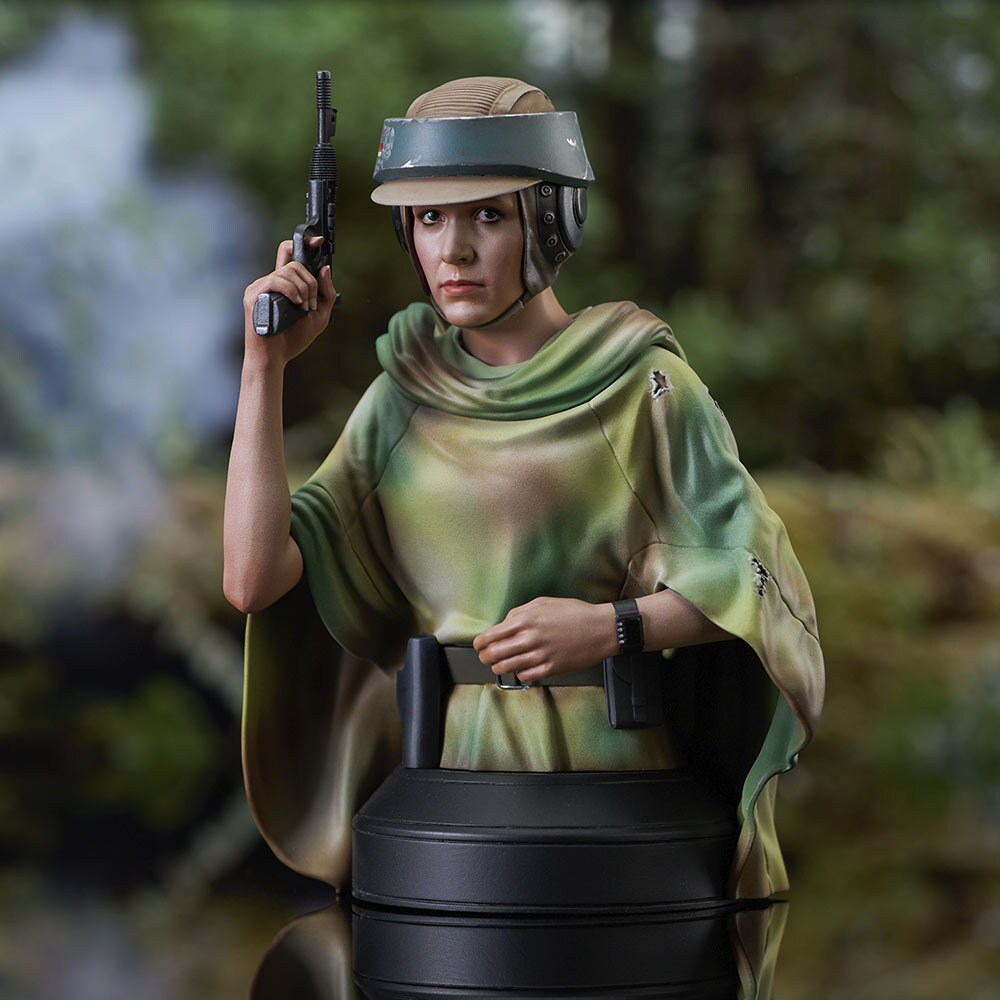 Star Wars Collectibles by Gentle Giant
A new 1/6 scale mini-bust depicts Princess Leia Organa ready to fight the Empire in the Battle of Endor, plus Chewbacca gets a new deluxe action figure.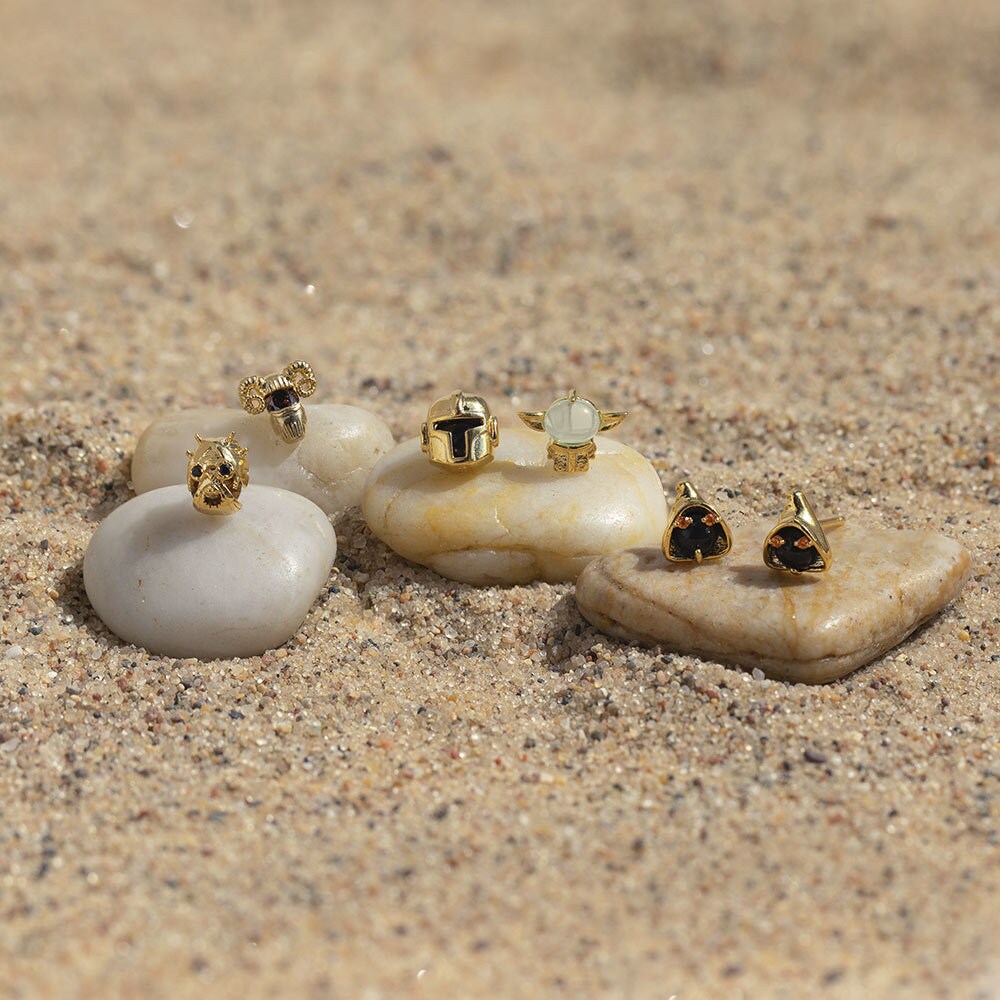 Star Wars Jewelry Collection by Girls Crew
New stud sets have us dreaming of a return to Tatooine, with creatures and characters from the saga.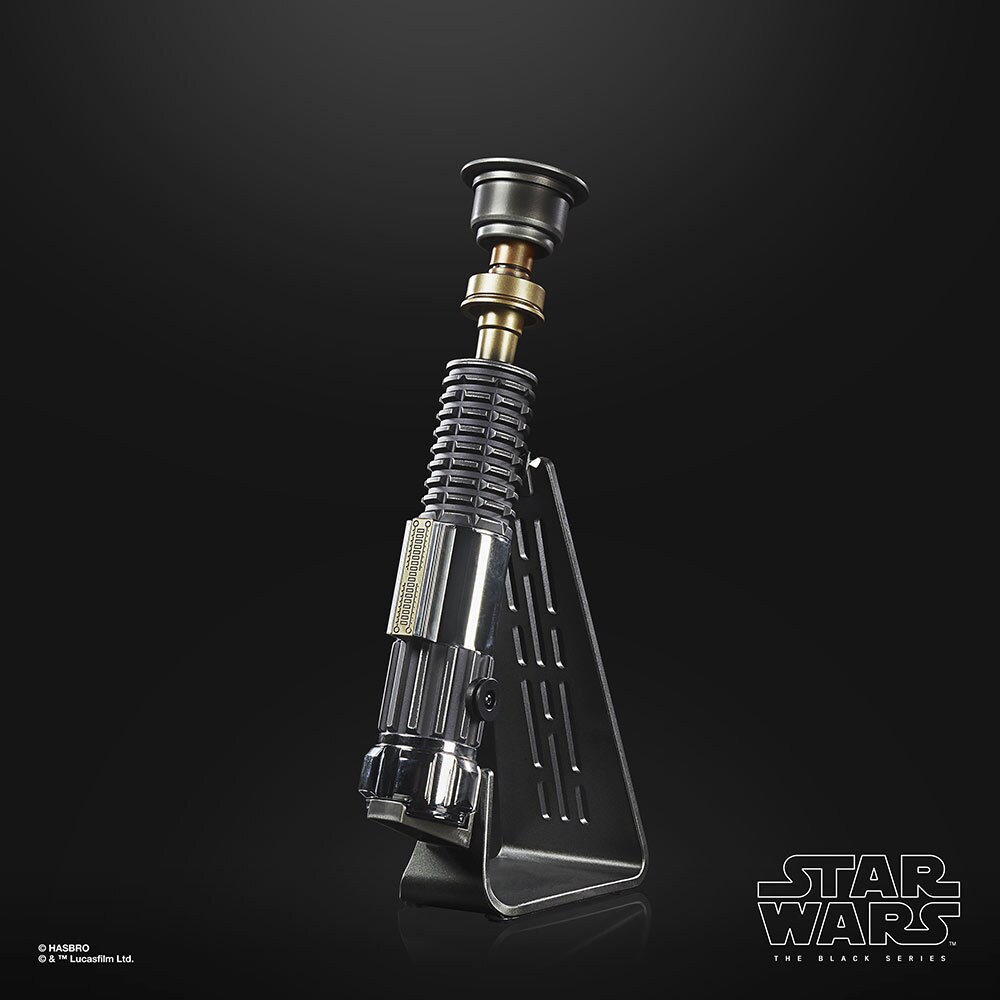 Star Wars: The Black Series by Hasbro
An elegant weapon for a more civilized age, Obi-Wan Kenobi joins the Force FX Elite Lightsaber line with a new collectible inspired by the Obi-Wan Kenobi limited series. Plus, The Black Series Darth Vader Premium Electronic Helmet, a nod to the character's appearance in the series, has been revealed as well as other action figures from The Black Series, The Vintage Collection, and the Retro line.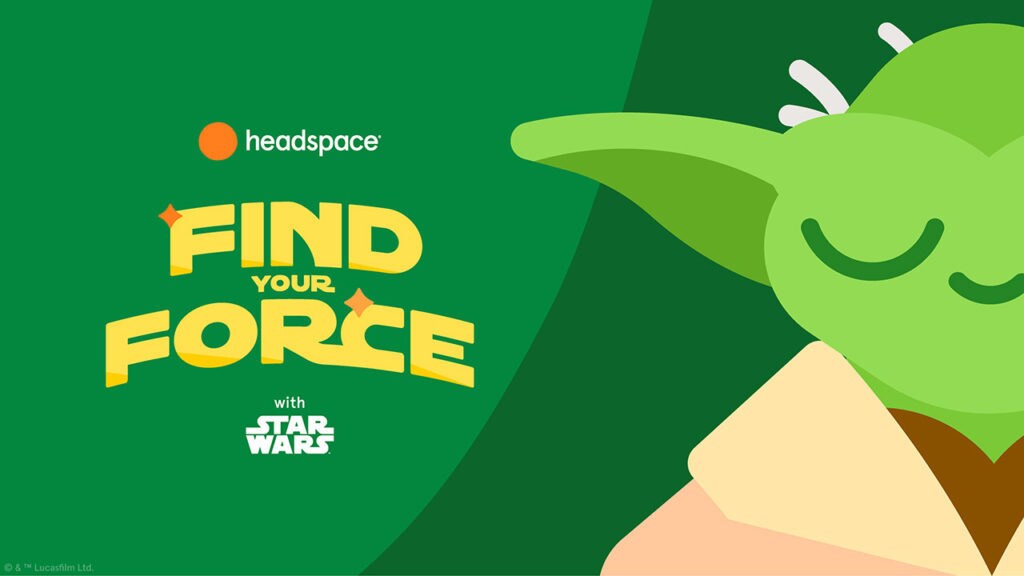 Calm your mind with mindfulness exercises to help with sleep, focus, and stress with special Star Wars themes and characters.
New Apparel by Heroes & Villains
Join Clone Force 99 and the 332nd Company with apparel fashioned after the Bad Batch and Ahsoka's clone troopers.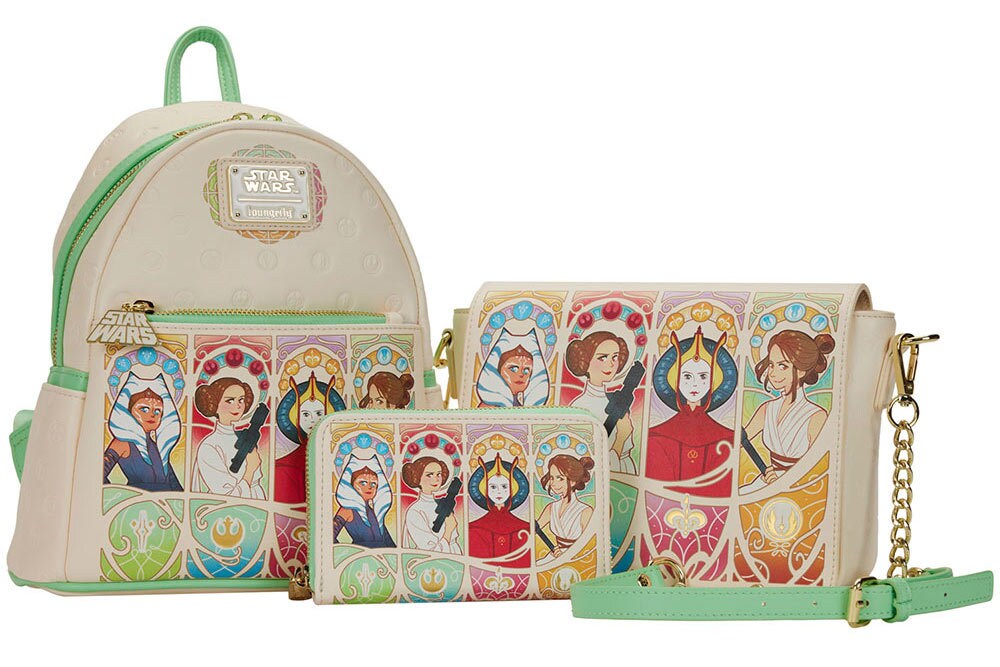 Ladies of the Rebellion Collection by Loungefly
Celebrate the women of the galaxy with a new collection featuring Ahsoka, Leia, Padmé, and Rey.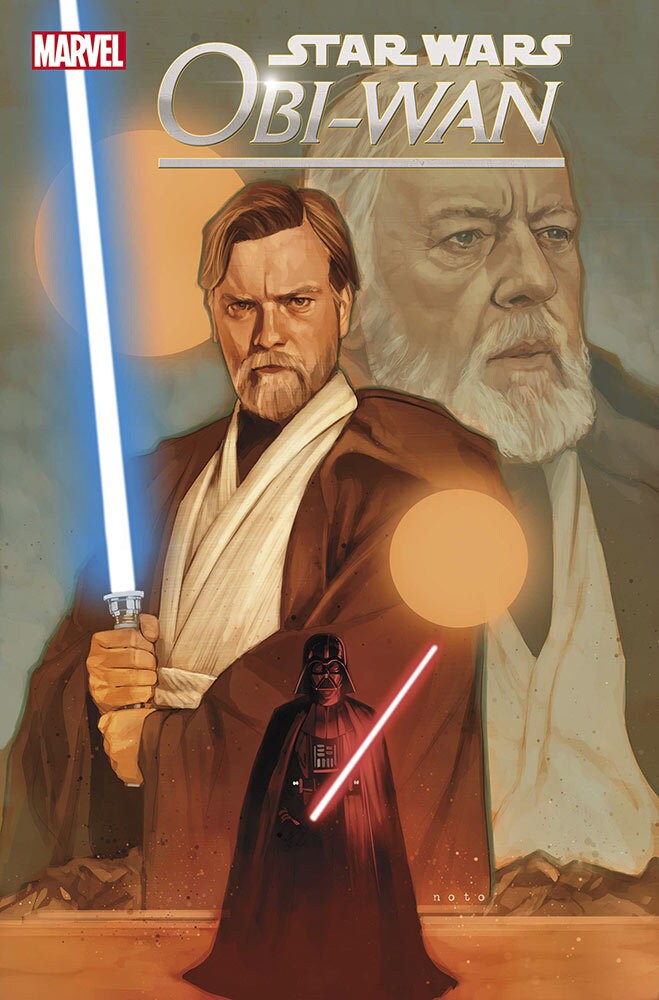 Star Wars: Obi-Wan #1 by Marvel
Take a page from the beginning of Obi-Wan Kenobi's journey as a Jedi in the new comic series. In the first issue, Obi-Wan considers a watershed Youngling adventure he narrowly survived on Coruscant when he was just eight years old.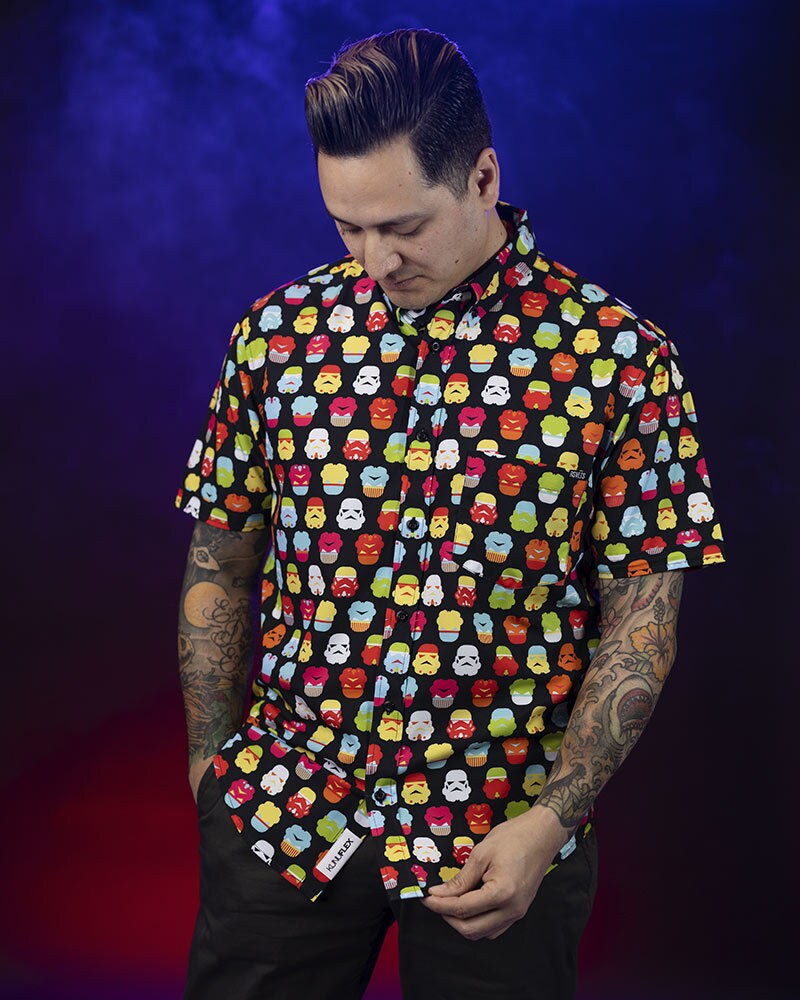 A fresh set of prints featuring a rainbow of stormtrooper helmets, a tribe of Ewoks, and more adorn button-up shirts, shorts, and other pieces.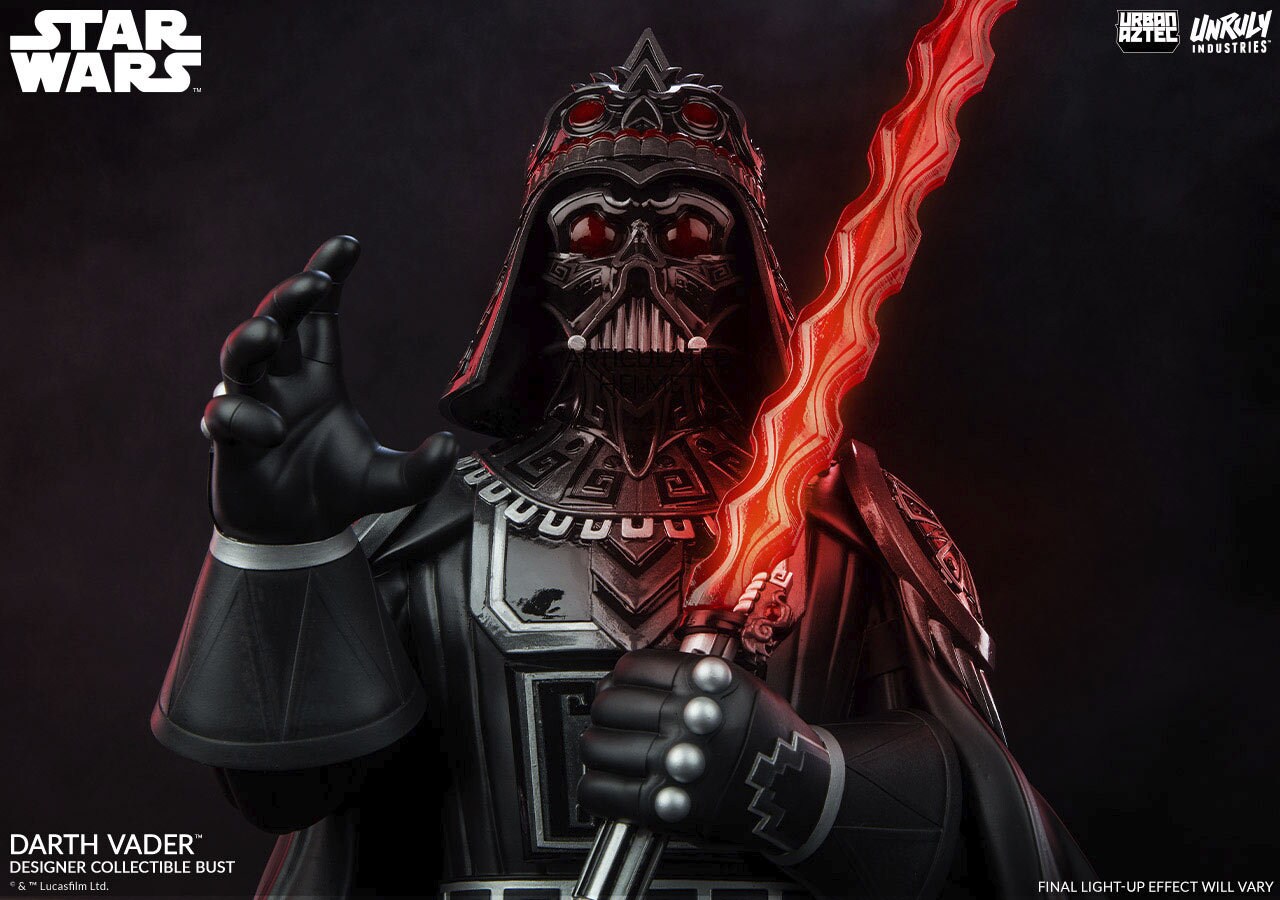 Darth Vader Collectible Bust by Sideshow
Urban Aztec goes galactic with a new spin on the dark side. Sculpted by artist Jesse Hernandez, the bust features a stylized, red light-up lightsaber blade.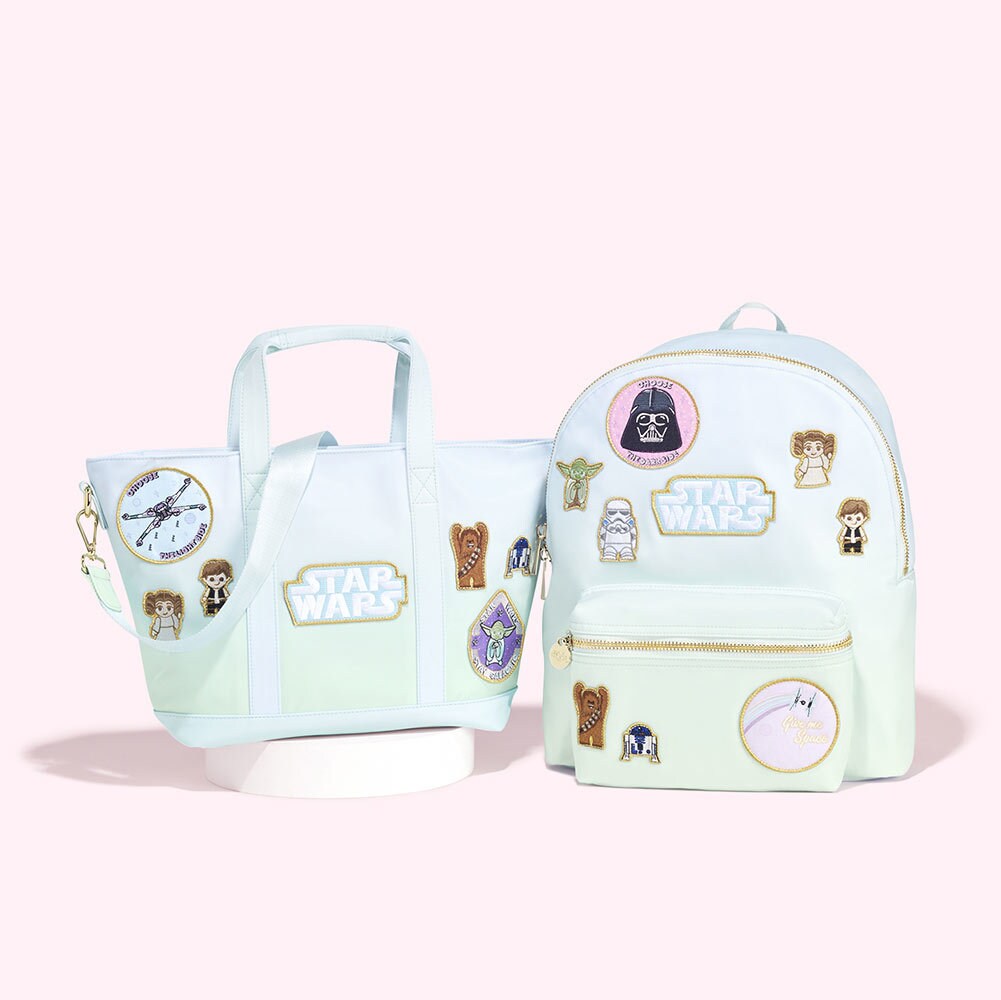 Star Wars | Stoney Clover Lane Collection
Celebrate your favorite classic characters with bags and accessories made with the brand's signature customizability.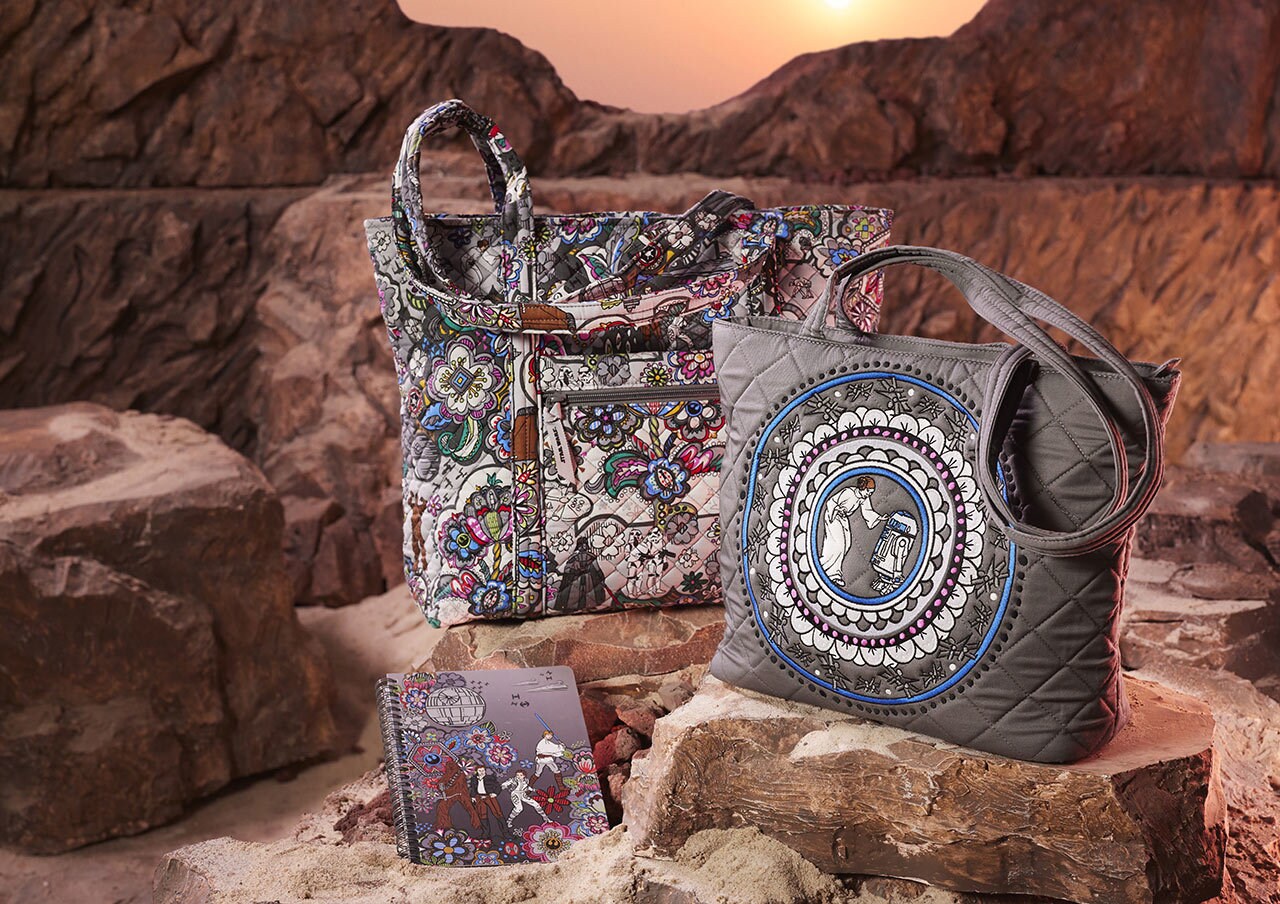 Star Wars | Vera Bradley Collection
New bags, journals, and other items feature three motifs inspired by Vera Bradley's iconic patterns and the most beloved characters from Star Wars.
For a full list of all the featured Star Wars Day products and new reveals, check out this downloadable PDF.
Join the Star Wars Day conversation on social media with #MayThe4thBeWithYou and #StarWarsDay!