A simple errand turns into a dangerous run-in with Cad Bane.
To celebrate the 10th anniversary of Star Wars: The Clone Wars, and the all-new episodes coming thanks to #CloneWarsSaved, we're undertaking a full chronological rewatch of the five original seasons, The Lost Missions, and the theatrical release. We'd be honored if you would join us and share your thoughts on the award-winning series.
50: "Evil Plans" (Season Three, Episode 8)
"A failure in planning is a plan for failure."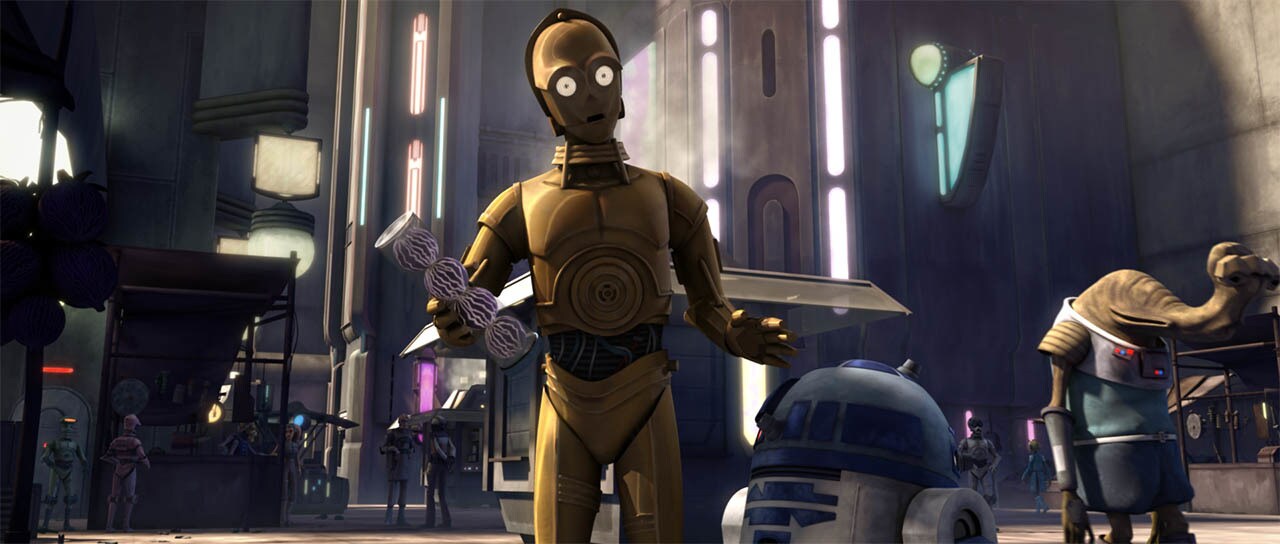 Synopsis: 
On Coruscant, C-3PO is abducted by the bounty hunter Cad Bane, who is working for Jabba the Hutt and searching for information about the Senate building. Finding C-3PO devoid of useful information, Bane and his accomplices kidnap R2-D2 and extract the vital data, before memory-wiping the droids and sending them on their way.
Analysis:
It would seem that C-3PO has been made to suffer. It's just his lot in life.