Hasbro brings the original Boba Fett concept armor to life, plus new print-on-demand items inspired by The Book of Boba Fett.
Bring Home the Bounty revealed a galaxy of Star Wars products, but the fun's not over! Every Tuesday, StarWars.com will showcase select new Bonus Bounties, featuring collectibles, print-on-demand offerings, and more based on The Book of Boba Fett, now streaming only on Disney+, as well as the legacy of bounty hunters. Check StarWars.com each week, and get your tracking fobs ready.
This week, Bonus Bounties debuts Hasbro's Star Wars: The Black Series version of Boba Fett, hearkening back to early designs of the fan-favorite character, and more! Check out all the new targets below, and happy hunting.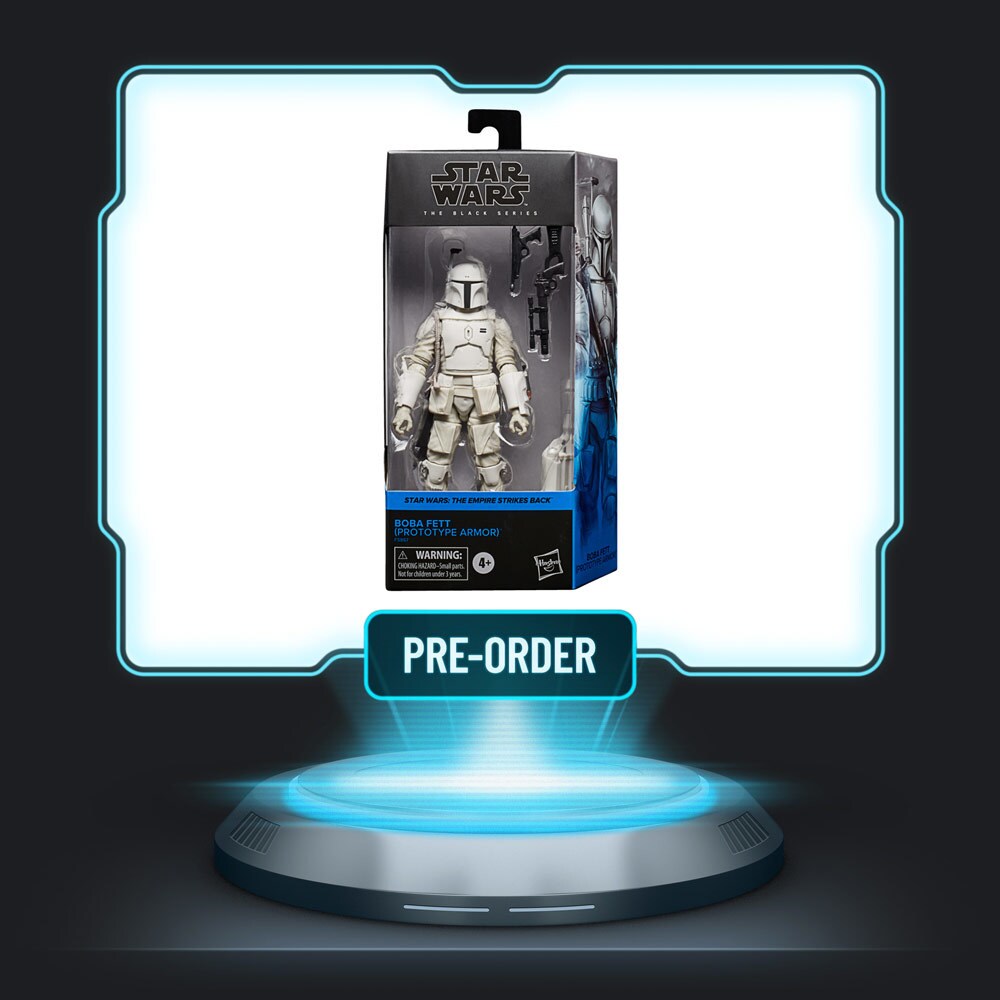 Star Wars: The Black Series Boba Fett (Prototype) by Hasbro
Fun fact: Boba Fett's now-iconic armor was actually designed for "super troopers" of the Empire. When that idea was abandoned, however, filmmakers repurposed the striking gear for a new bounty hunter. The rest is Star Wars history, and Hasbro's stunning figure pays tribute to the earliest incarnation of a legend.
The Book of Boba Fett Chapter 1 Hoodie, Tee, and Tote by Fifth Sun
Boba is back. Celebrate the return of the Star Wars icon with these stylish print-on-demand items from Fifth Sun, including a  hoodie, tee, and tote all featuring characters from the premiere of The Book of Boba Fett.
Visit StarWars.com every Tuesday through February 15 to see the latest and greatest Bonus Bounties.