These are the rice balls you're looking for.
Today is National Rice Ball Day! Rice balls keep well and they're portable, making them the perfect meal when you're on the go doing your day-to-day job of squashing rebellions and enforcing the Emperor's will.
There have been stormtrooper art exhibitions in the past, giving way to colorful interpretations of their helmets. These vibrant ones are just as tasty -- a mix of salmon and furikake seasoning ensures there's lots of flavor in every bite. Bust out your egg shaper to form them into optimal trooper shapes, then pack them away for a day out on patrol.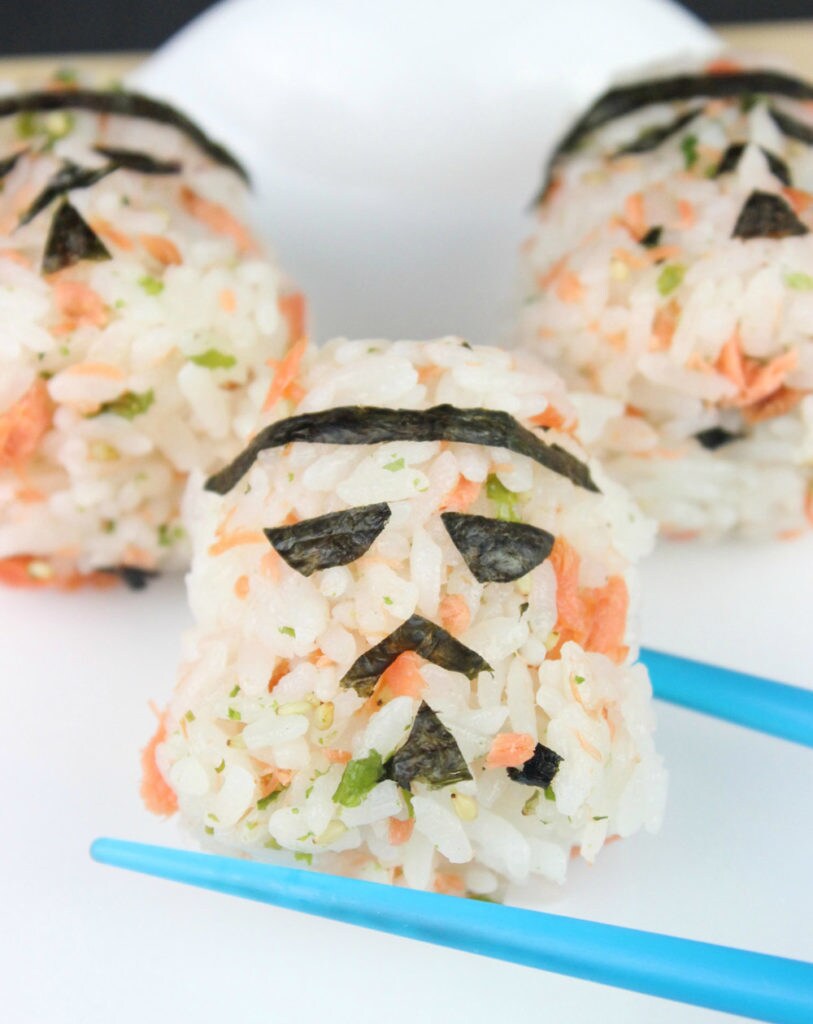 Stormtrooper Rice Balls
You'll need:
Kotobukiya Stormtrooper Egg Shaper
1 sheet seaweed
Ingredients:
1-1/2 cups cooked rice, warm
1/4 cup cooked salmon, flaked
1 tablespoon furikake seasoning
In bowl stir together the rice, salmon flakes and furikake.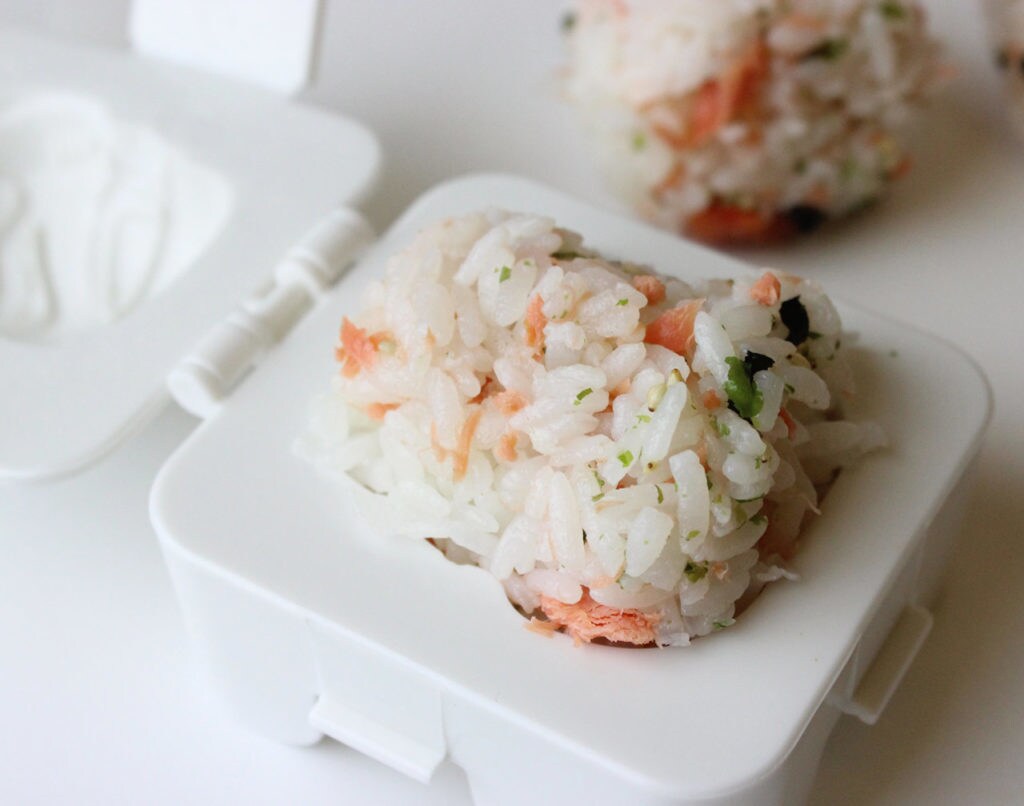 Shape a scoop or rice into a small ball and place into the egg shaper. Press to form a stormtrooper shape, adding more of the rice mixture if necessary. Set aside.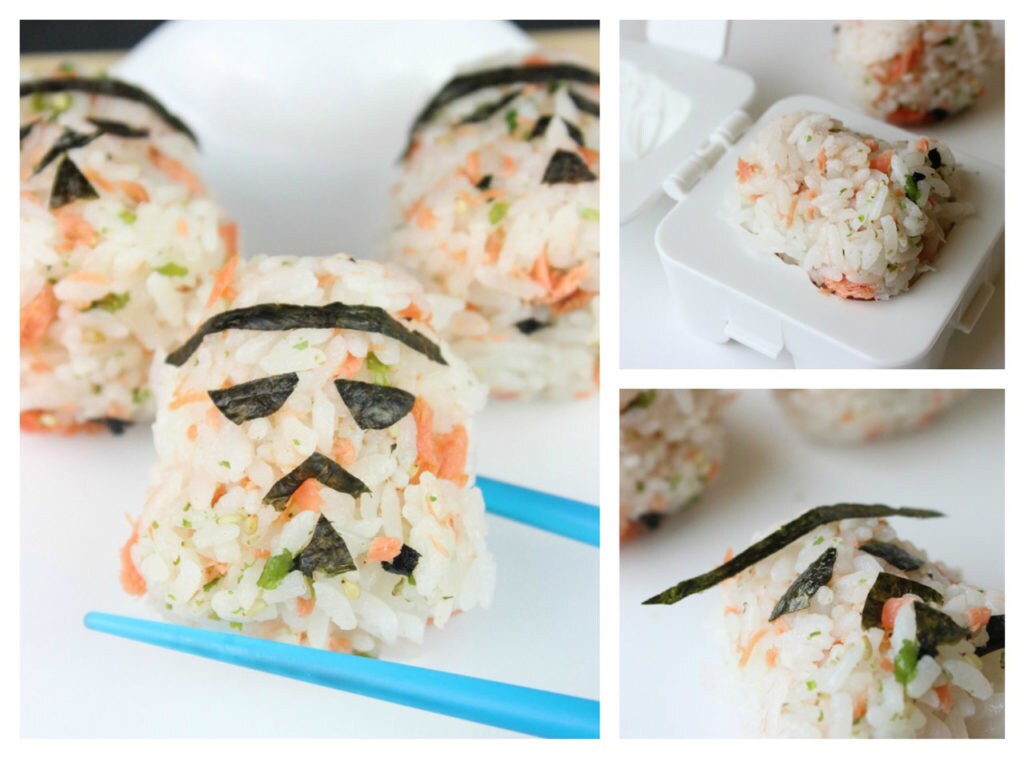 Once all the rice balls are made, cut the seaweed into small shapes to create the details of the stormtrooper helmet and place on the rice balls to serve. Now enjoy these while bring order to the galaxy!
Jenn Fujikawa is a lifestyle and food writer. Follow her on Twitter at @justjenn and check her Instagram @justjennrecipes and blog www.justjennrecipes.com for even more Star Wars food photos.