Aardman turns Darth Vader's reveal on its head with a heartwarming story about family told in the studio's signature 3-D stop-motion style.
Star Wars: Visions Volume 2 is here! New episodes of the anthology series are now streaming on Disney+, featuring original shorts from some of the world's best animation studios. In Visions Revisited, StarWars.com picks the greatest moments from each short.
Spoiler warning: This article discusses story details from the Star Wars: Visions episode "I Am Your Mother."
We're all been embarrassed by our parents at one point or another. And when we meet Anni, the young pilot is trying her best to pretend her outspoken mum, Kalina, their creaky tug, and their aging droid don't belong to her. But we can't escape where we come from, and ultimately Anni learns that love prevails in a coming-of-age story directed by Magdalena Osinska. In "I Am Your Mother," Anni discovers that her dear mum has given her everything she needs to become a brilliant pilot capable of besting any contender. Here are five highlights from "I Am Your Mother," now streaming on Disney+.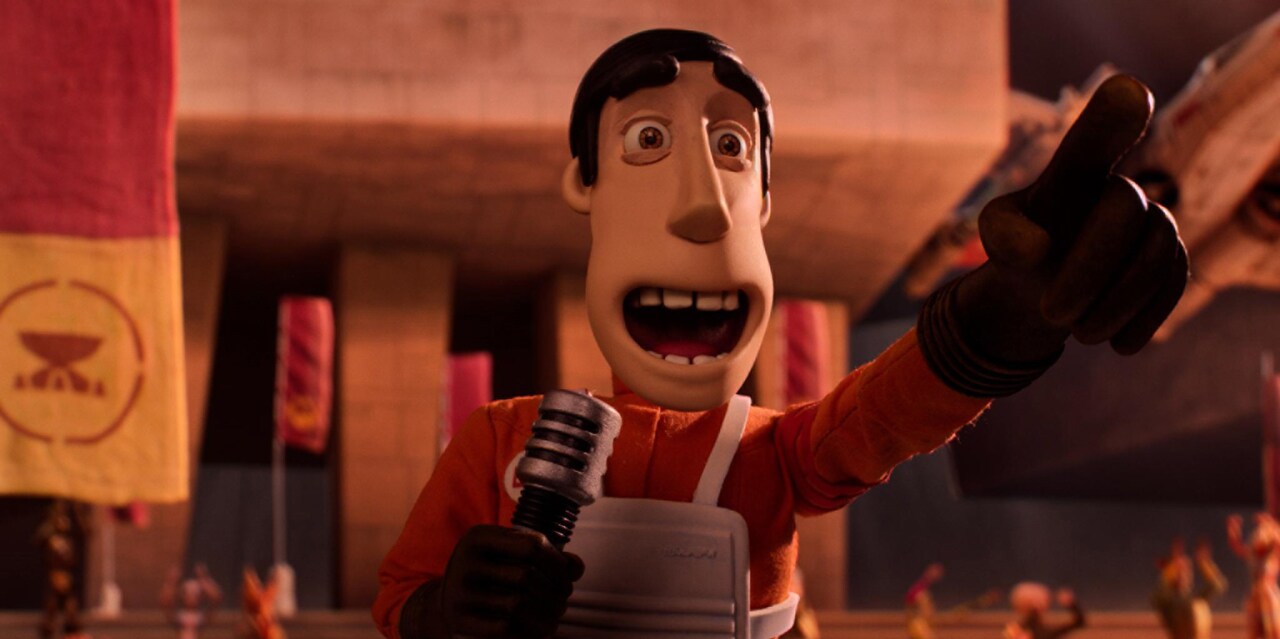 1. Red Two returns.

Wedge Antilles is back, voiced by Denis Lawson, the actor who originated the role in Star Wars: A New Hope and more recently reprised it in Star Wars: The Rise of Skywalker. Although the Visions anthology isn't part of the canonical storytelling, nods to existing characters here and in Volume 1's "Tatooine Rhapsody" firmly plant the stories among established lore. Sculpted in Aardman's unmistakable style, this rebel hero would also be just as at home in a Wallace and Gromit special.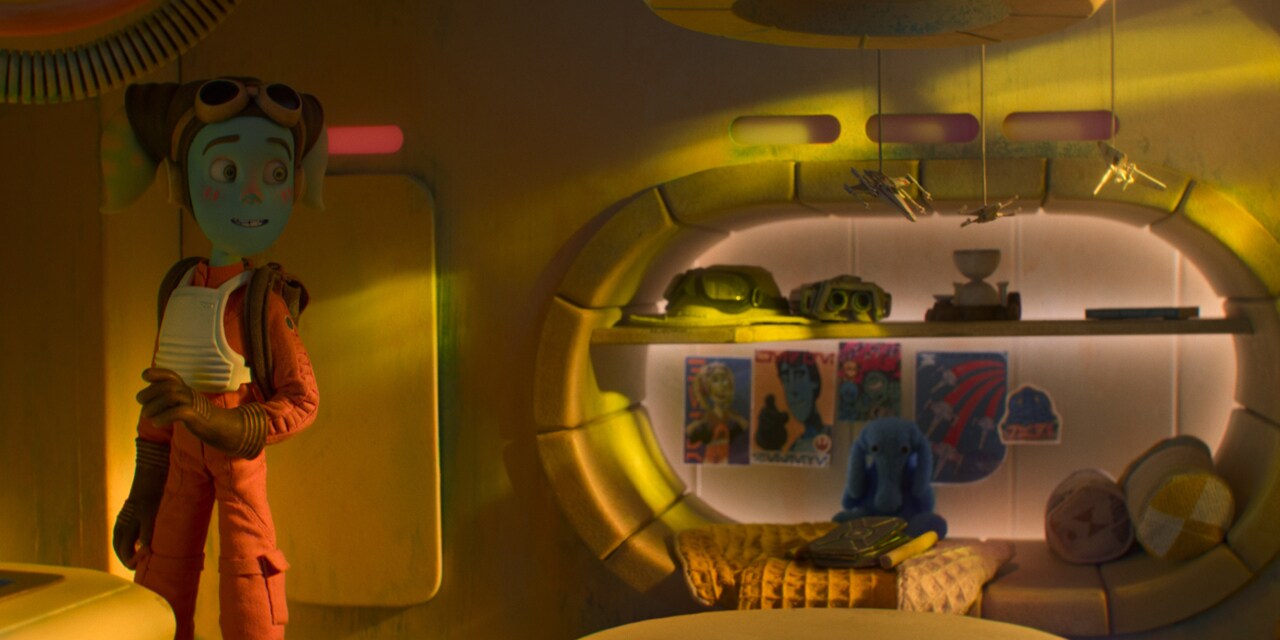 2. Keep your eyes peeled for small details.

From the Max Rebo plush, a poster of what looks like Hera Syndulla, and a welding mask that's reminiscent of Mando's beskar helmet, in the first few scenes we get a sense for the depth of detail in the short. The filmmakers' love of Star Wars is apparent in every frame and lovingly-crafted set piece, with deep cuts that even reference a speech Carrie Fisher once made at an award ceremony. Keep watching the background for even more Easter eggs and surprises!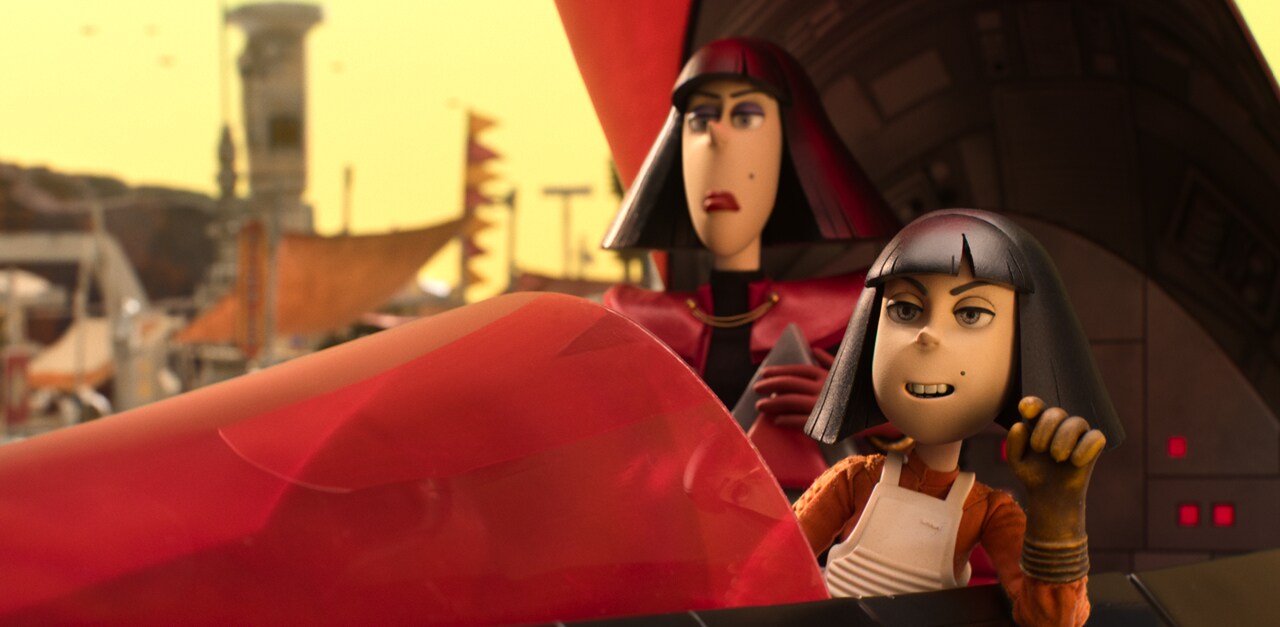 3. Nobody insults the Kalfus' craft!

The Van Reeples are the worst kind of people — arrogant and mean. Kalina isn't ashamed to work in a field that the well-to-do racers seem to think is beneath them. But as Julan snarks "Can you get your porta-potty off the starting line?" you can see something shift in Kalina's demeanor. Insult her all you want, but her ship? Now they've gone too far. It can be said that the tug is an extension of Kalina herself, and while it may be a hunk of junk to some, there's far more to it than meets the eye. It's a valuable lesson in avoiding shallow people who pass judgement on looks alone.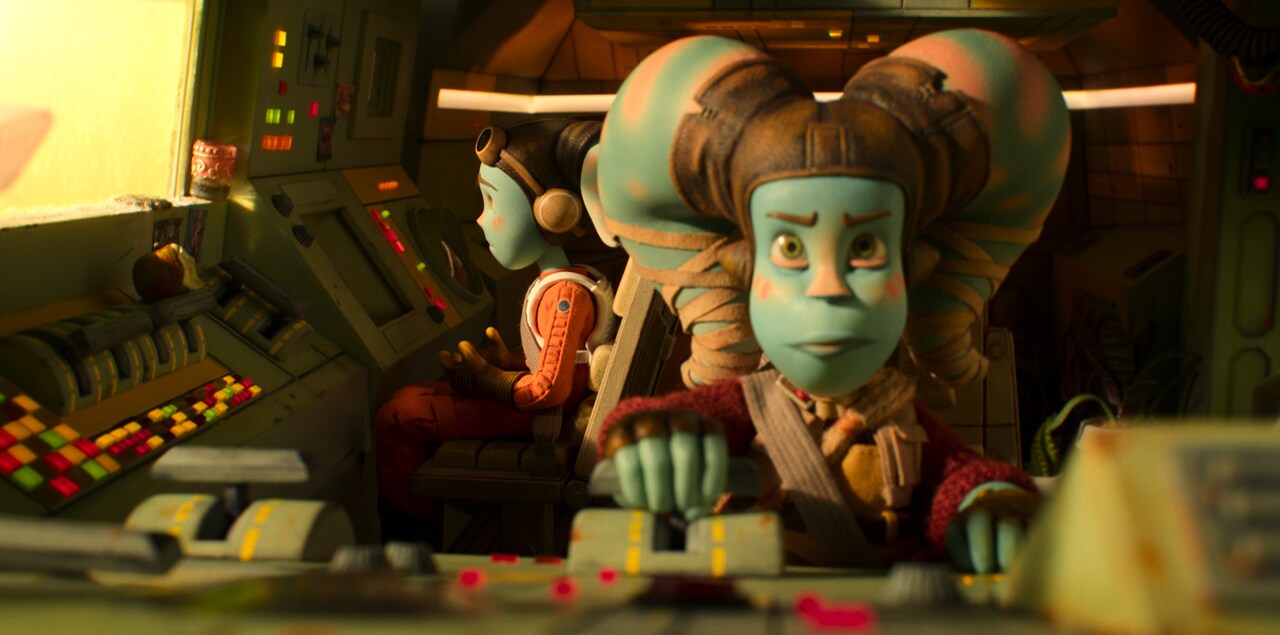 4. "You are embarrassing!"

We have a lot of empathy for both mother and daughter in this moment. We've all been embarrassed but someone who means well and loves us. Maybe you've also felt like where you came from wasn't good enough. But with some distance, we can also see how much Kalina loves her daughter and sacrifices to make her dreams a reality. It's a tough moment of truth that immediately seems to lead Anni to regret her words. And it reminds us, have you called your mom today?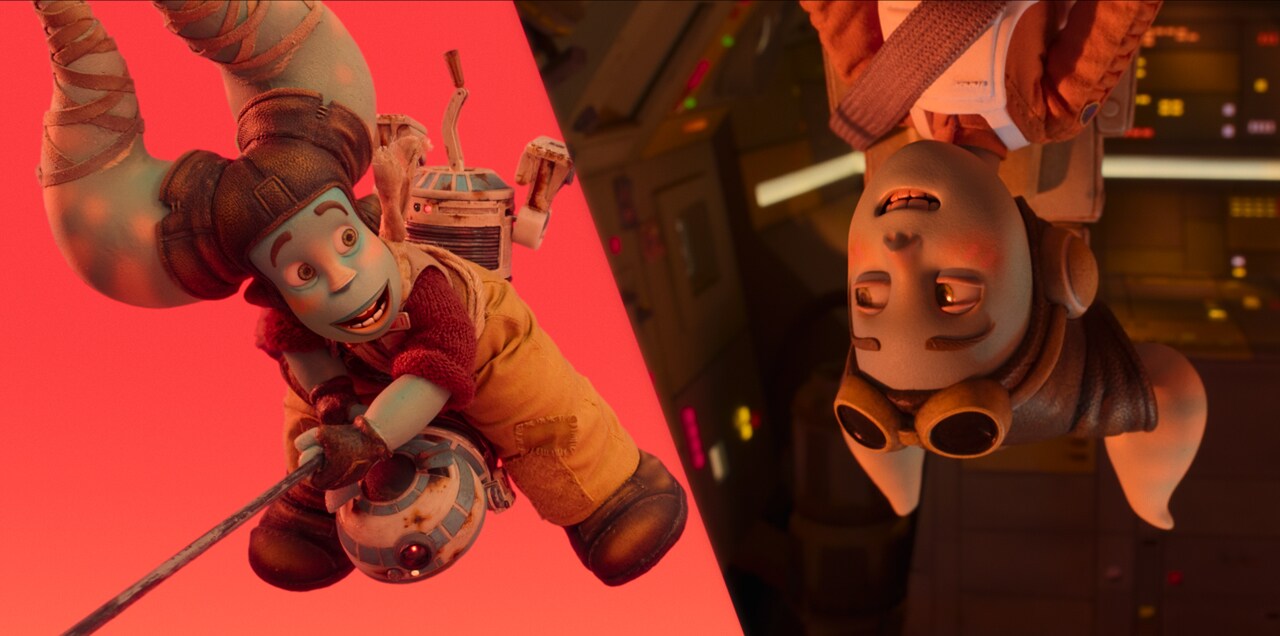 5. The Ryloth Roll.

In a move that would make Hera Syndulla proud, Anni successfully evades the enemy with a move called the Ryloth Roll — which she learned from her mum! — and the Van Reeples get what they deserve: a hair-jostling crash landing and a blow to their overinflated egos.