"I really wanted these characters to be inspired by real people." The director behind Aardman's heartwarming Star Wars: Visions Volume 2 short speaks to StarWars.com.
"Meet the Visionaries" is a StarWars.com series of interviews with the directors of Star Wars: Visions Volume 2, now streaming on Disney+.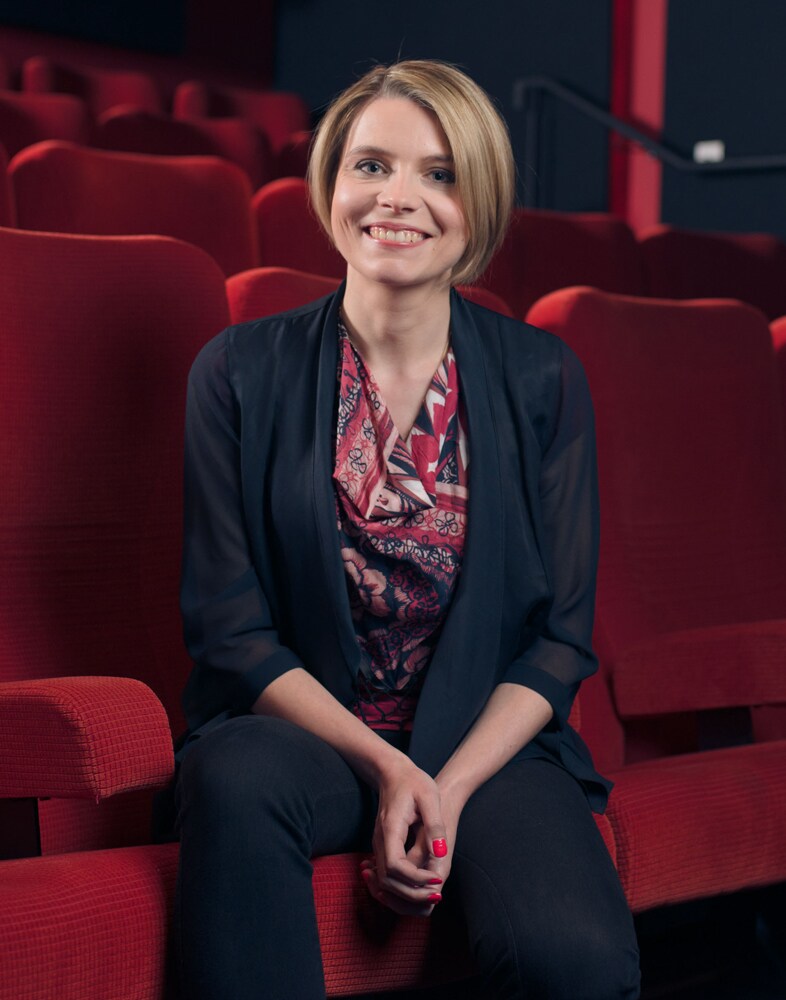 "I Am Your Mother" is a stop-motion Star Wars: Visions Volume 2 short from legendary UK-based animation studio, Aardman. While the saga has had a robust history of using this time-honored technique in its movies and television shows, from the Dejarik chess players in Star Wars: A New Hope to the "scrapwalkers" in Season 2 of The Mandalorian, this is the first time that it has been used to tell a full, official story in the Star Wars galaxy.

The short film follows the relationship between a young Twi'lek student named Anni (short for Annisoukaline) and her doting mother, Kalina, who, while initially distant and struggling in their relationship, grow closer together during a high-stakes race through the Chandrilan capital of Hanna City. Along the way, they face down friends, foes, and a whole host of obstacles, both in the sky and in their cockpit.
For the film's writer and director, Polish-born Magdalena Osinska, this project was the definition of dream fulfillment. "My first dream was to work at Aardman, and my second was to make a Star Wars film," Osinska tells StarWars.com. "I've been at Aardman for 16 years, working on commercials and shorts, including some live-action work. But stop motion had always been my 'thing'. I love it."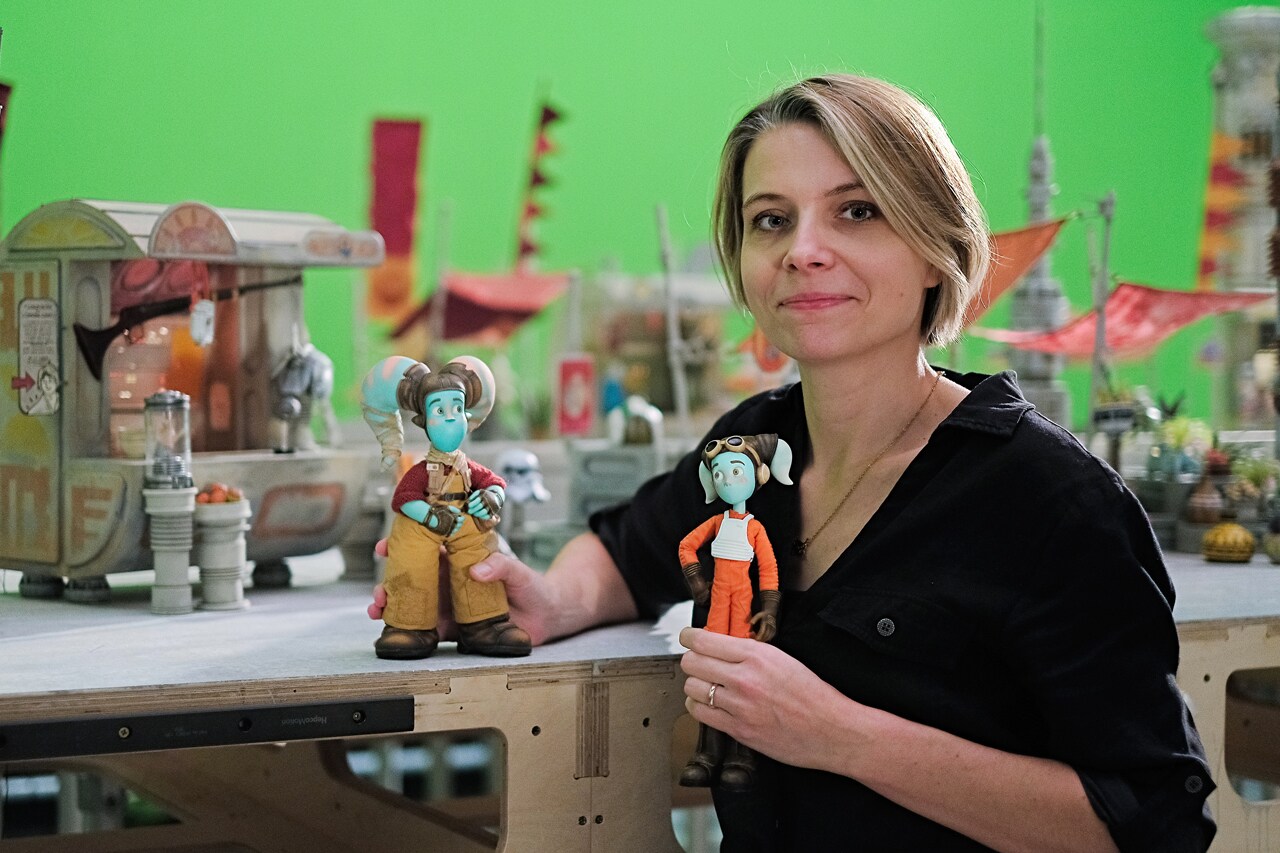 After Aardman was selected as one of the nine studios participating in Visions Volume 2, the process of coming up with the film's story drew from both Star Wars history, as well as personal experience. "When I first got the job, I tried to think what excited me about Star Wars and, honestly," Osinska remembers, "the first thing that came to my head was the famous 'I am your father' line.

"Now that I am a mother, I have begun to analyze myself a lot as a parent. I've been thinking about my mother, and I understand her much better," Osinska continues. "I knew I wanted to make a film about the mother and daughter relationship, as well as motherhood in general…but with a much more positive spin on that original line."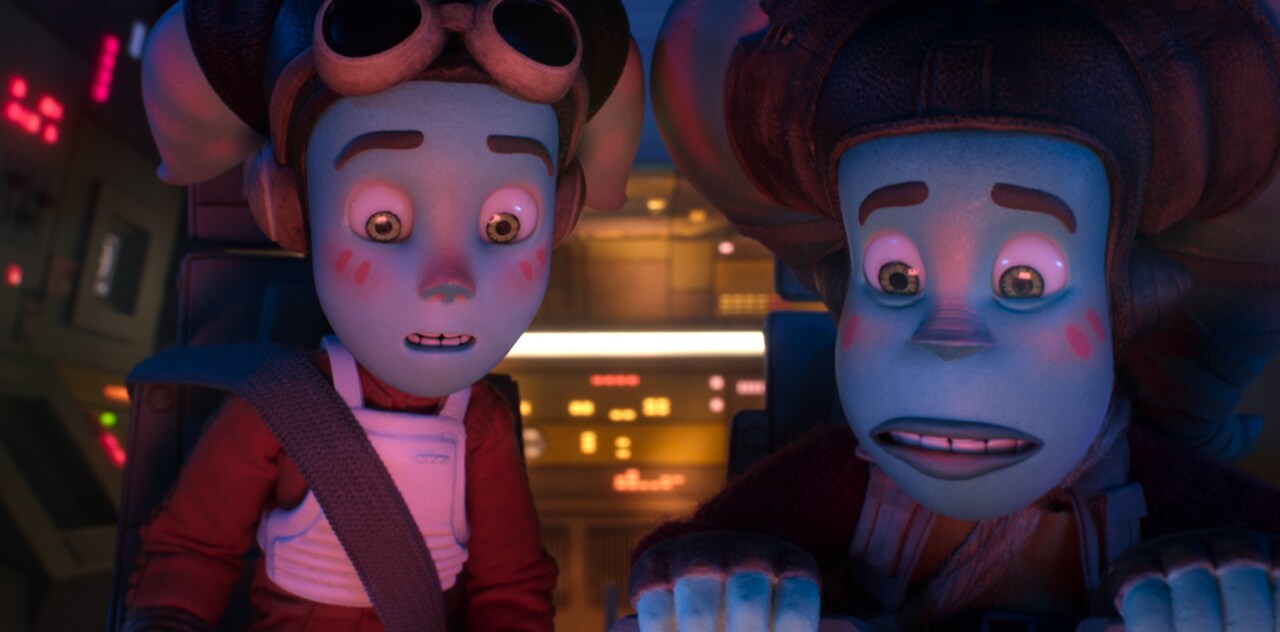 The characters of Anni and Kalina are classic Aardman characters, who are habitually portrayed as underdogs in the studio's previous animated classics like Wallace & Gromit and Chicken Run. Osinska also drew from the world around her. "I really wanted these characters to be inspired by real people. The mother is inspired by both my mother and me, because I think that my son is going to eventually be embarrassed his mom, with her Polish accent and quirks. Z-1 [their droid] was based off my old sausage dog, and a lot of the background characters were inspired by moms from my son's school."

Her experience immigrating from Poland also came into play. "I wanted the characters to be aliens, Twi'leks, because that's how I felt when I moved to the UK from Poland," Osinska says. "There was a whole backstory: they have come from a faraway fishing planet and have moved to Chandrila so that Anni can study to become a pilot."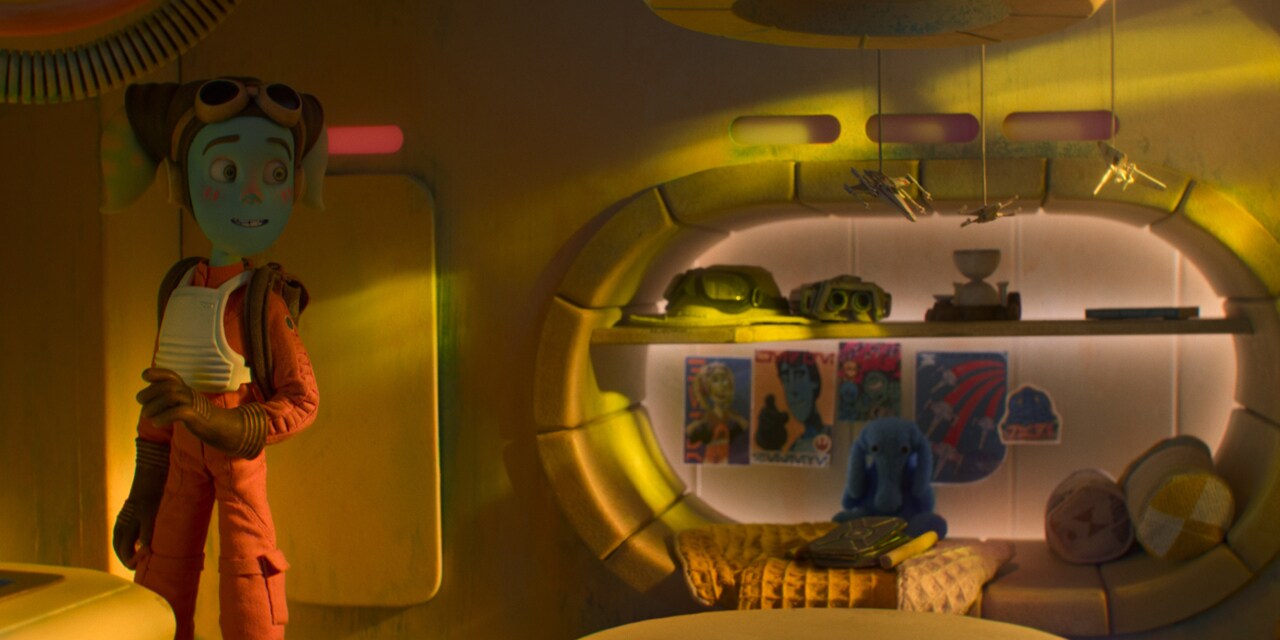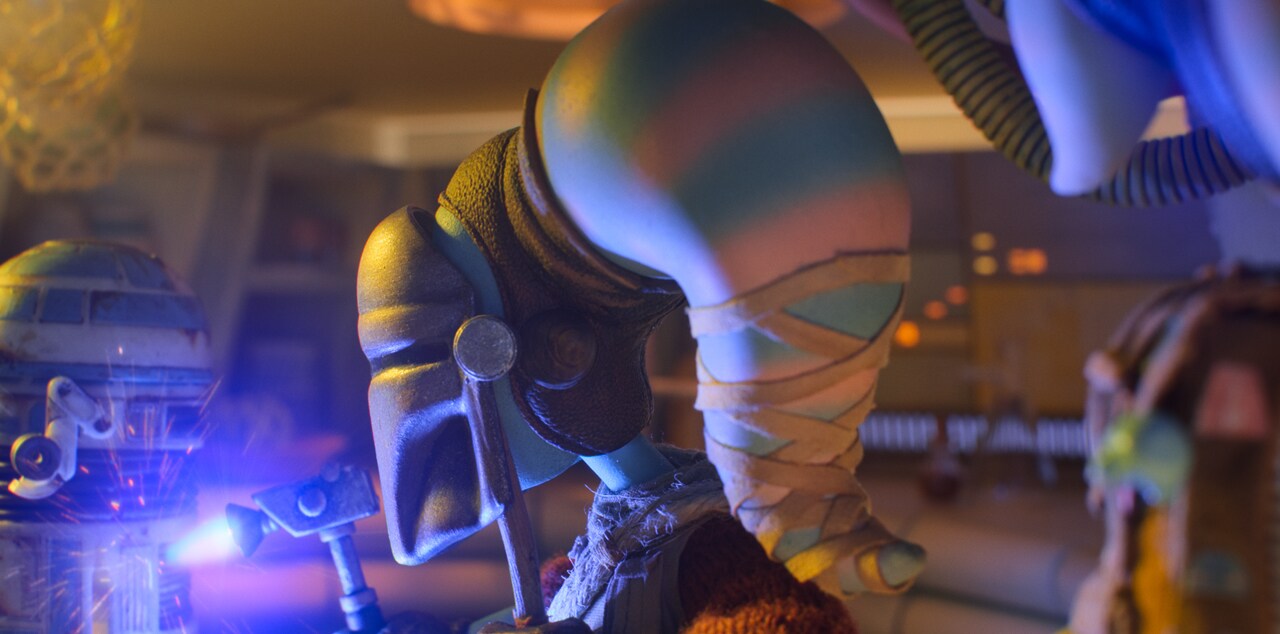 Throughout the entire short, eagle-eyed viewers can spot numerous Easter eggs across the detail-packed short. For instance, in Anni's bunk, the Aardman team put up posters of her idols, including Wedge Antilles and Hera Syndulla, as well as a poster of the band Star Waver, who appeared in the first season of Visions in the short "Tatooine Rhapsody."

There's another hidden detail that Osinska is particularly proud of. "I don't know if anyone caught this, but in the marketplace there's a store with 'objects touched by Luke Skywalker,' including his hand, as well as the original lightsaber that he lost. We read that fans were wondering how Maz Kanata got the saber before Star Wars: The Force Awakens, so we wanted to 'solve' the mystery," she says. "If you look closely, you can see her hand stealing it."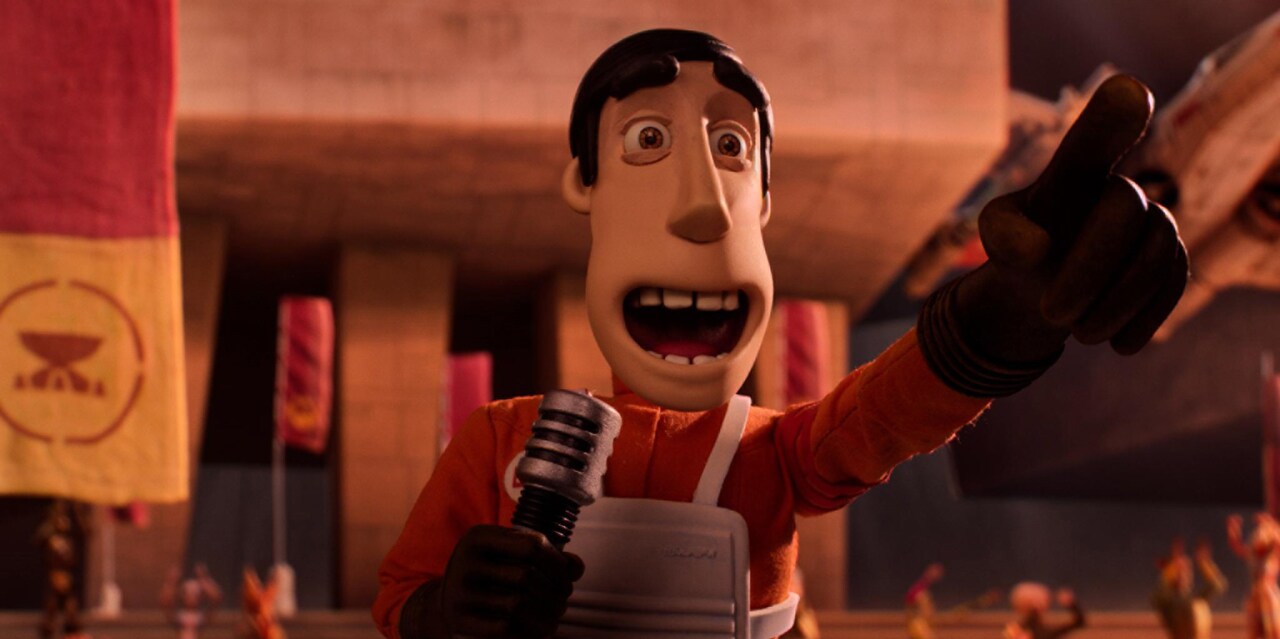 Another connection to the overall saga comes in a surprising way: the character of Wedge Antilles acts as the spokesperson for the school's family fun day, with the original actor, Denis Lawson, reprising his role. "We were looking for a character that would be some kind of idol for Anni, someone who she would look up to as a pilot," Osinska says. "I couldn't believe we could get Denis, and so there was a lot of excitement in the studio when we found out he had agreed."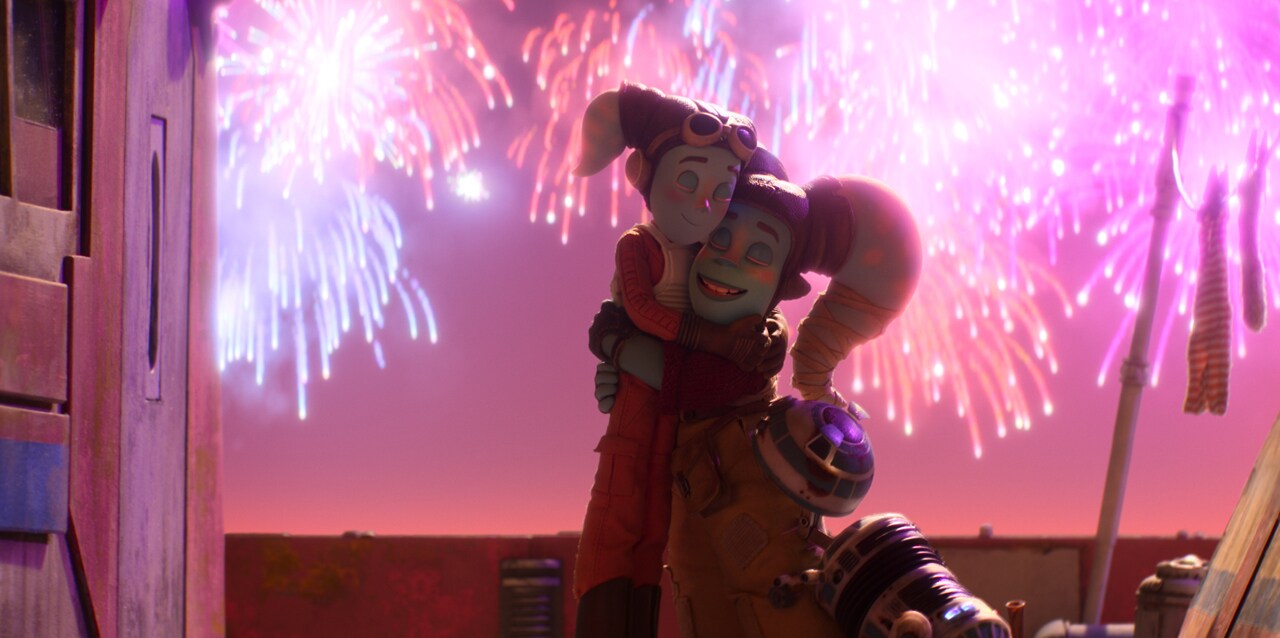 With all these elements in place, "I Am Your Mother" is a classic Star Wars story about family, dreams, and inner strength. "I hope the film is relatable on a few levels," says Osinska. "It is ultimately about a character who must recognize that something that she thought was a weakness, the place where she comes from, is actually her strength. It's about believing in yourself and your family."

With all that said, "I Am Your Mother" ultimately has one singular purpose.
"It's a Star Wars love letter to all the mothers."