The horror-infused short from Cartoon Saloon brings the lore of the banshee into the galaxy far, far away in Star Wars: Visions
Volume 2
.
Star Wars: Visions Volume 2 is here! New episodes of the anthology series are now streaming on Disney+, featuring original shorts from some of the world's best animation studios. In Visions Revisited, StarWars.com picks the greatest moments from each short.
Spoiler warning: This article discusses story details from the Star Wars: Visions episode "Screecher's Reach."
Just as the island of Skellig Michael's rocky coast and humble huts made the perfect setting for the watery world of Ahch-To in the Star Wars sequel trilogy, the striking terrain of nearby County Kerry in Ireland inspired the creators at Cartoon Saloon. But Screecher's Reach is more than a moody landscape. Merging tales of banshees from Irish folklore, the red-bladed lightsabers of the Sith, and a naïve young protagonist who feels destined for greater things, director Paul Young elegantly infuses "Screecher's Reach" with modern Star Wars mythology amid an intimate journey of personal discovery. Daal, it would appear, is familiar with neither the Jedi nor the Sith. But in her, external forces see great potential. And once she's traveled to Screecher's Reach and faced her trial, nothing will ever be the same. Here are five highlights from "Screecher's Reach," now streaming on Disney+.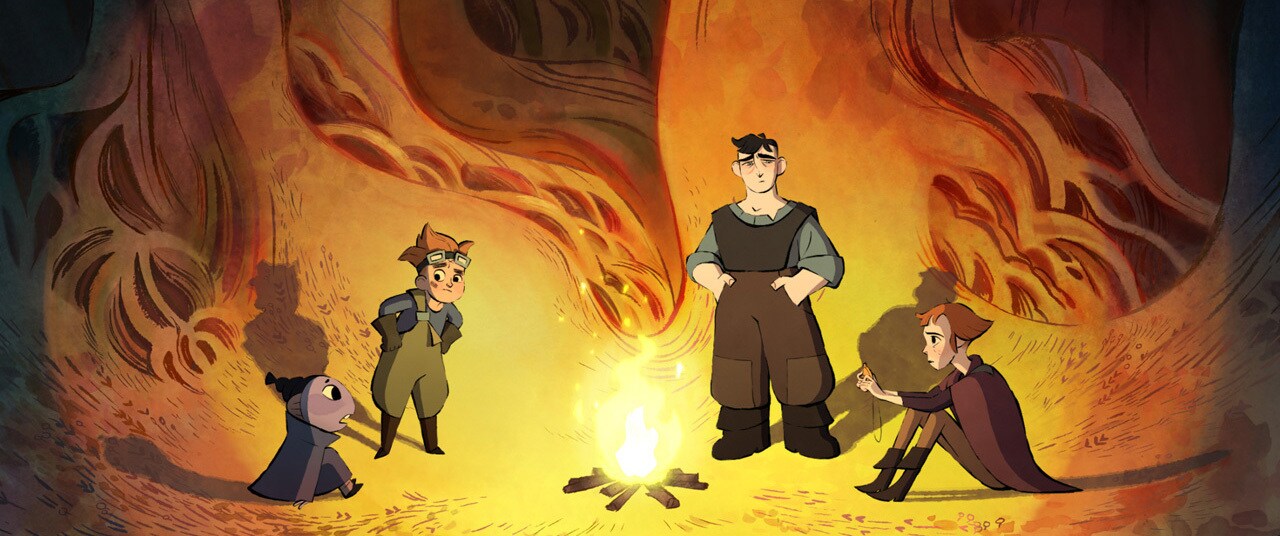 1. Ghost stories and giggles around a fire.

Around the campfire, Daal contemplates her destiny, clutching her amulet. "I heard the ghost isn't a thing you can touch," she says solemnly. "You see it in your mind." But her friends Quinn and Keena quickly find the levity in a scary situation. "Well in my mind, I'm kicking her up the arse!" Quinn shouts before they erupt in laughter. Each character's accent and Quinn's colloquial way of speaking bring a cultural clarity to the story.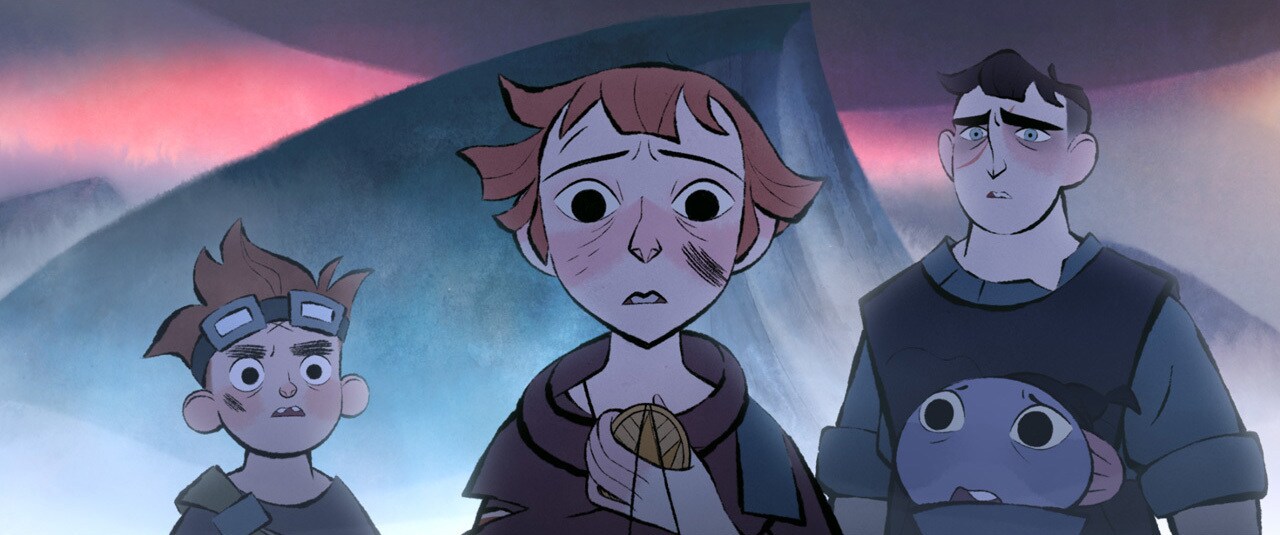 2. The banshee's mournful cry.

As Daal ventures into Screecher's Reach, we're reminded of a young Jedi who explored a mysterious cave on Dagobah as part of his training. But this trial is different, and Daal is resolute, plunging forward in the darkness without a light. The first we see of the mythical ghost are skeletal white hands looming behind Daal, a predator ready to strike. Even Daal's hair appears to stand on end as she lays eyes on the creature of legend, its face splitting in a horrifying wail, touching off a collapse of the surrounding entryway that severs Daal's connection to her friends and any hope of backing out the way she came. It's an effective piece of visual storytelling that signals Daal's choices and her destiny without saying a word.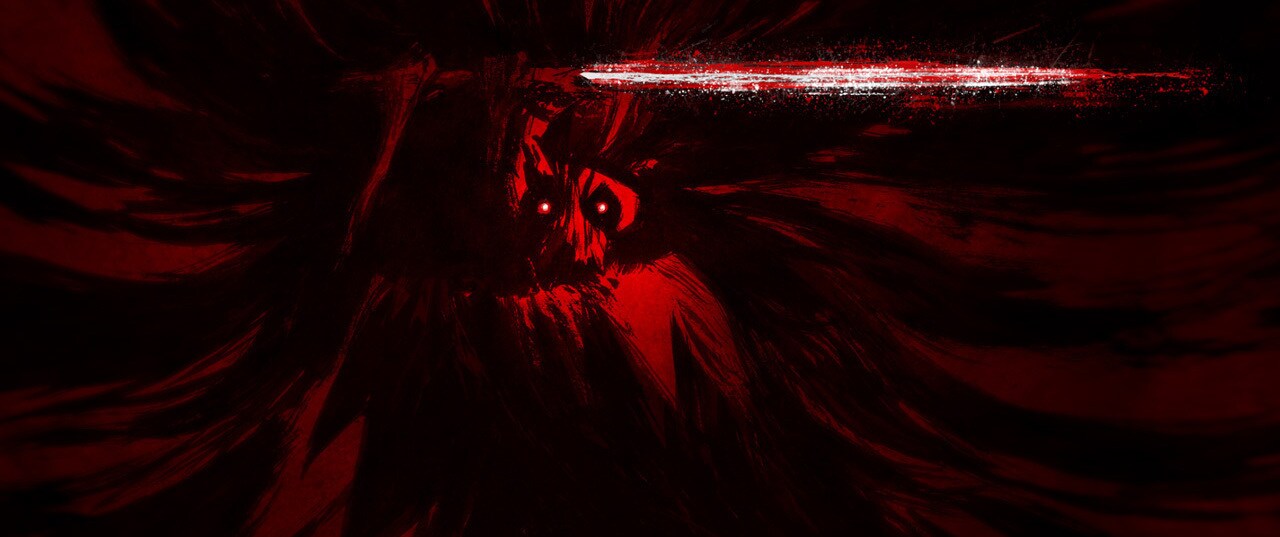 3. "It's all in my mind."

Daal believes this to be a test of will, but with the ignition of a red lightsaber that slashes her flesh, it's clear this ghost has a more corporeal and deadly form.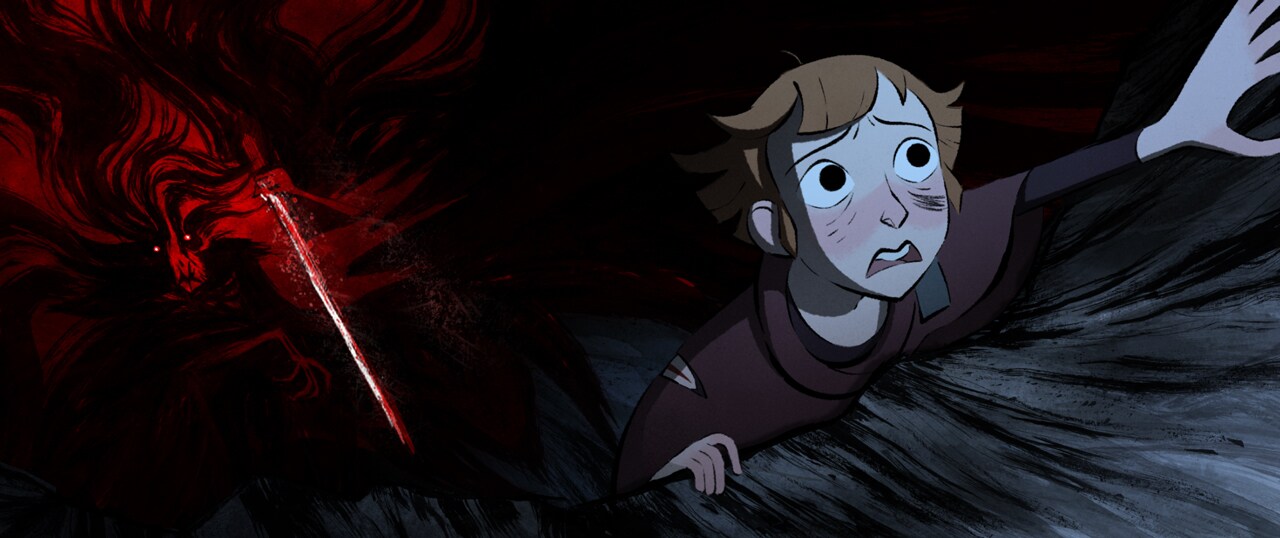 4. The Force is strong with this one.

As Daal desperately claws her way toward a single shaft of light from above, she intones, "please give me strength," and a massive and jagged rock seems to move toward her beckoning hand, crushing the threat below and pinning the banshee who uses the Force to try to draw her lightsaber back to her hand. Too late. But Daal's actions are clearly the result of her desperation in an impossible situation, a nuanced portrayal of good and evil.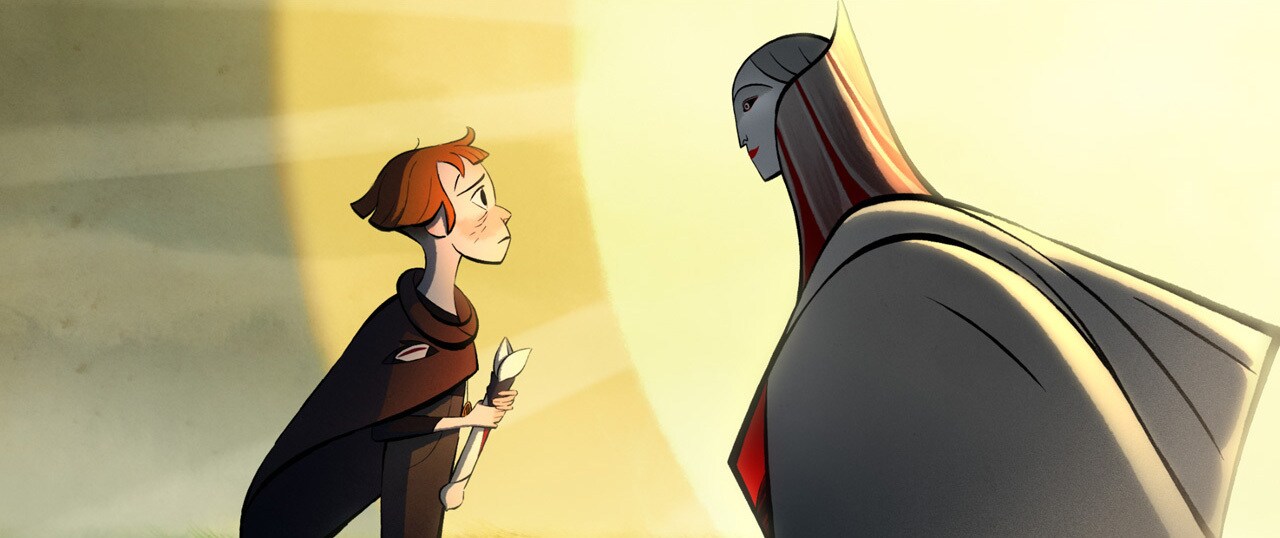 5. Daal's decision.

The music tells us everything about Daal's decision. Although we don't see this life-altering moment play out visually, the Daal who emerges from the cave is changed. An otherworldly being voiced by Anjelica Huston arrives in an impossibly beautiful ship to seal the deal. But this time, Daal's friends can't join her on the journey. "This was always for you, my young apprentice," the mysterious Sith Mother says. "Only you." Through her tears, Daal looks back at the last moment. And from a safe distance, we are left to wonder if she regrets her choice in that instant, looking back at her friends, or if she has embraced the darkness within.