On the kyber-rich planet of Korba, the young Aau embraces her gifts.
Star Wars: Visions Volume 2 is here! New episodes of the anthology series are now streaming on Disney+, featuring original shorts from some of the world's best animation studios. In Visions Revisited, StarWars.com picks the greatest moments from each short.
Spoiler warning: This article discusses story details from the Star Wars: Visions episode "Aau's Song."
It takes time and bravery to find one's voice.
Triggerfish's "Aau's Song," a new short created for Star Wars: Visions Volume 2, follows Aau, a young girl whose singing voice seemingly activates the planet's corrupted kyber crystals (much to her loving but overprotective father's chagrin). But despite Aau's devotion to her father, she cannot deny her destiny. Directed by Nadia Darries and Daniel Clarke, "Aau's Song" tells a beautiful tale, thematically and visually, of personal discovery and acceptance — with a Star Wars touch. Here are five highlights from "Aau's Song," now streaming on Disney+.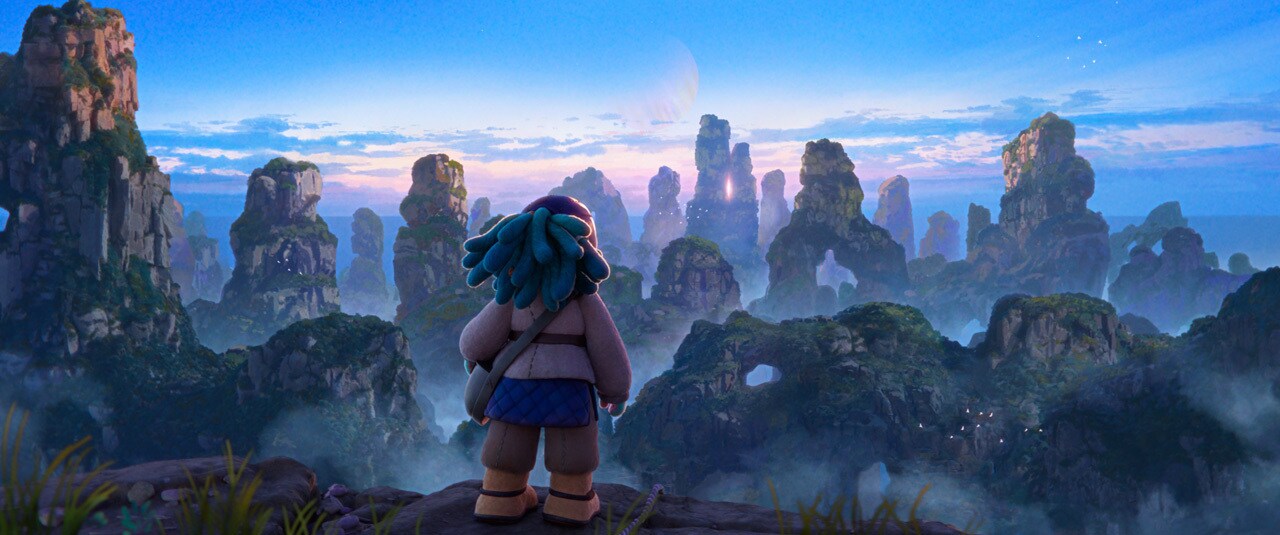 1. A moment of connection.
In our introduction to Aau, she scales a mountain and, at the peak, takes in the view. But something seems to call to her in the distance, and Aau offers a song in return. It's a serene, peaceful opening that tells us there's something special about Aau, while Triggerfish's gorgeous stop-motion animation, craft, and character design are on full display and amaze.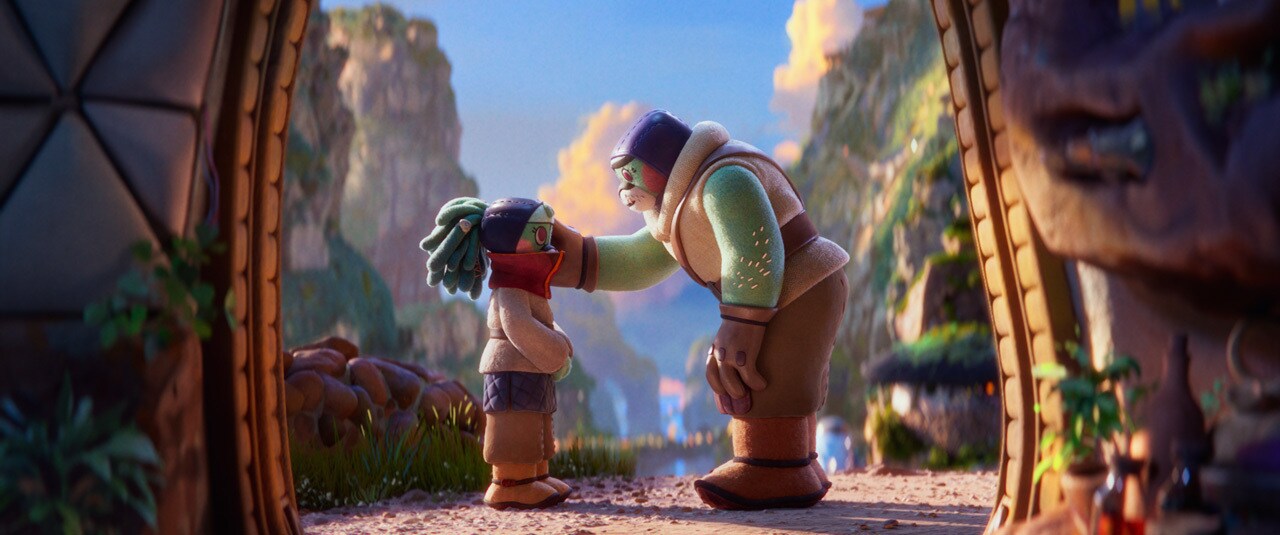 2. "You must learn restraint, Aau."
As her father, Abat, meets with a Jedi friend named Kratu to hand over newly mined kyber crystals, the curious Aau can't help but spy. Her song seems to charge a crystal, however, injuring Abat, who then scolds Aau out of concern. The conflict between them is interesting — and understandable on both sides.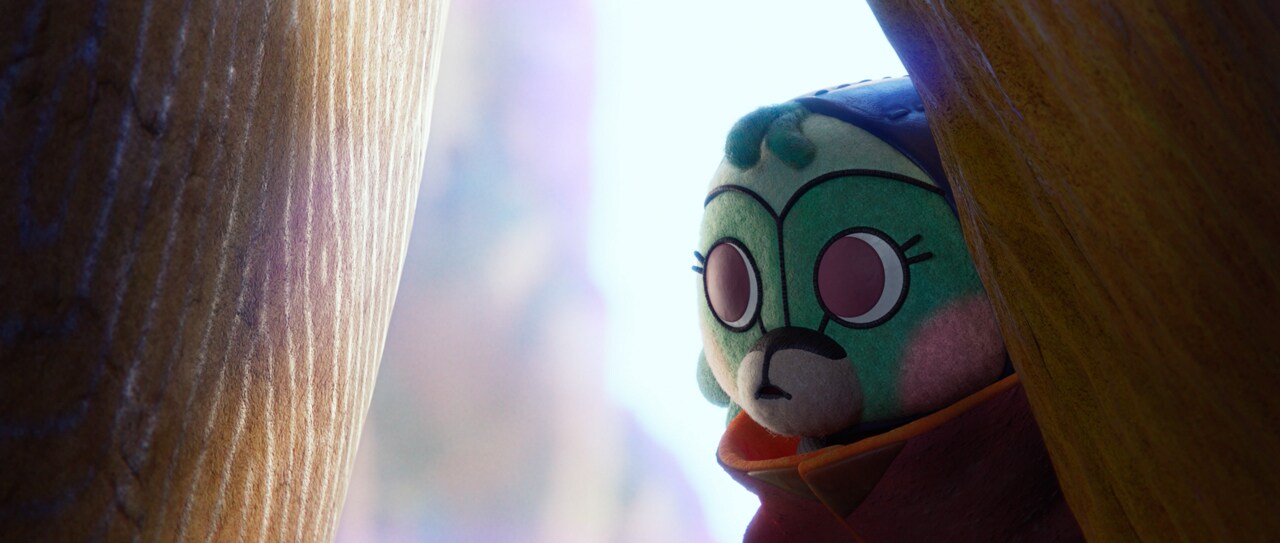 3. Aau goes it alone.
After she overhears Abat discussing a large deposit of mines, Aau sneaks through the mountains on her own to find the cache. The sequence shows that she has an adventurous spirit, and must follow her gifts.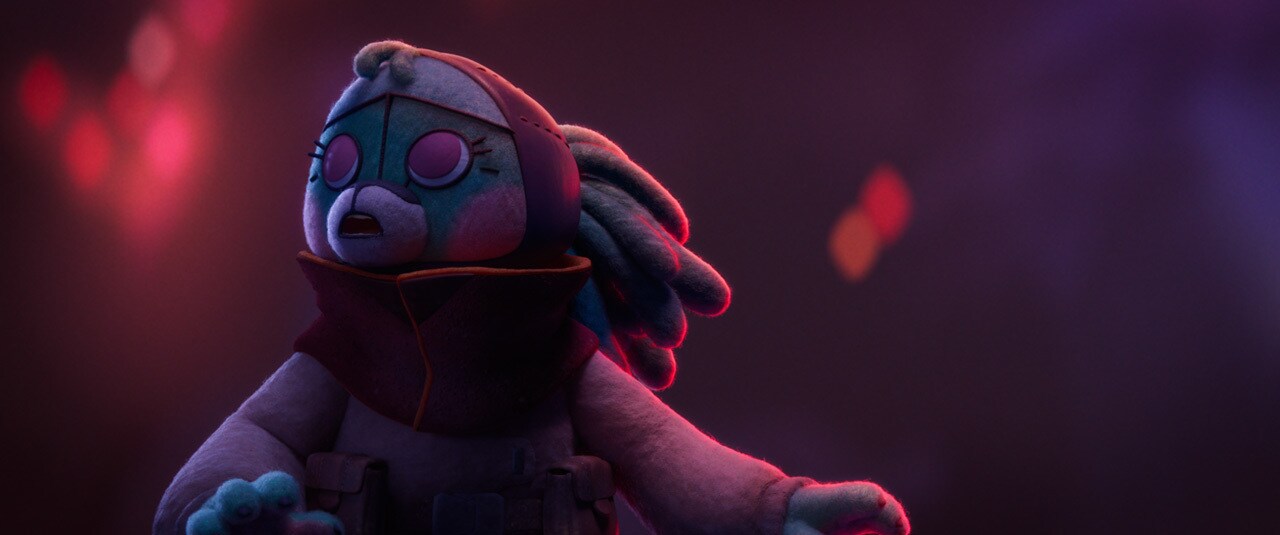 4. Aau's song.
As the mountain crumbles from above, Aau fully embraces her destiny, singing loudly. She connects with the kyber like never before, saving her father and purifying the crystals in the process. Aau is strong with the Force, and a new door opens in this stirring, visually stunning sequence.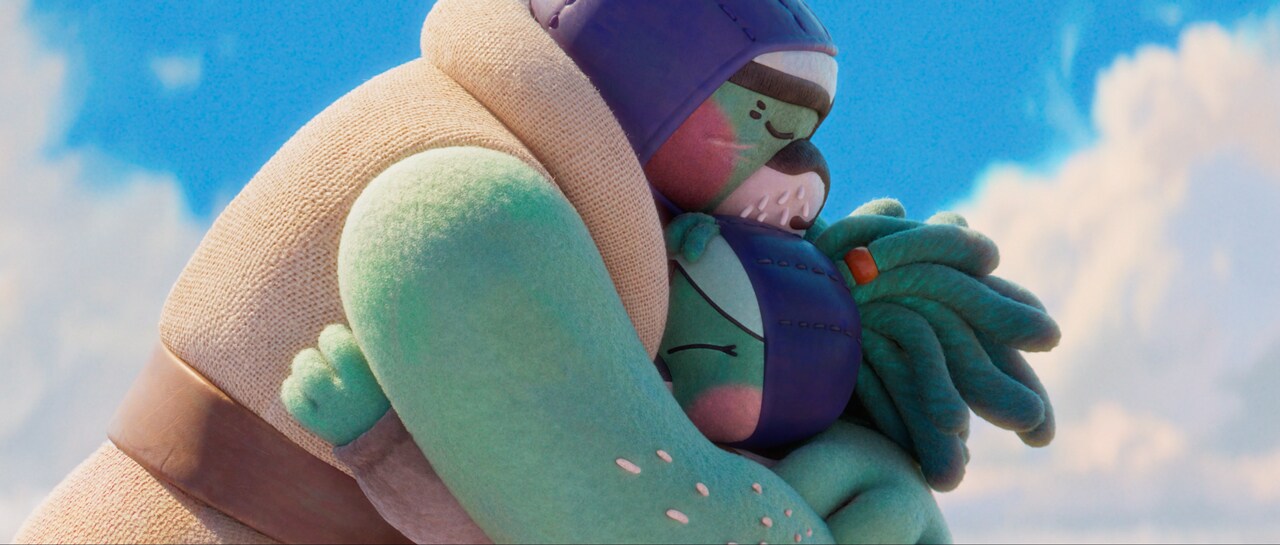 5. "You're the first of our kind to step out into the stars, Aau."
Aau says goodbye to her father in this bittersweet moment, ready to answer the call of adventure and life. She also speaks more than she had before, a meaningful shift after having finally found and accepted the power of her own voice.