A brother and sister are on the run from the Empire in this tale from 88 Pictures.
Star Wars: Visions Volume 2 is here! New episodes of the anthology series are now streaming on Disney+, featuring original shorts from some of the world's best animation studios. In Visions Revisited, StarWars.com picks the greatest moments from each short.
Spoiler warning: This article discusses story details from the Star Wars: Visions episode "The Bandits of Golak."
Saying goodbye is often the hardest part of any adventure.
In 88 Pictures' "The Bandits of Golak," siblings Charuk and Rani seek a new home following the Empire's decimation of their village. Rani, however, is strong with the Force, a fact that complicates matters during their journey. Directed by Ishan Shukla, "The Bandits of Golak" effortlessly mixes classic Star Wars themes of family with Indian culture and imagery, resulting in something very fresh and new. Here are five highlights from "The Bandits of Golak," now streaming on Disney+.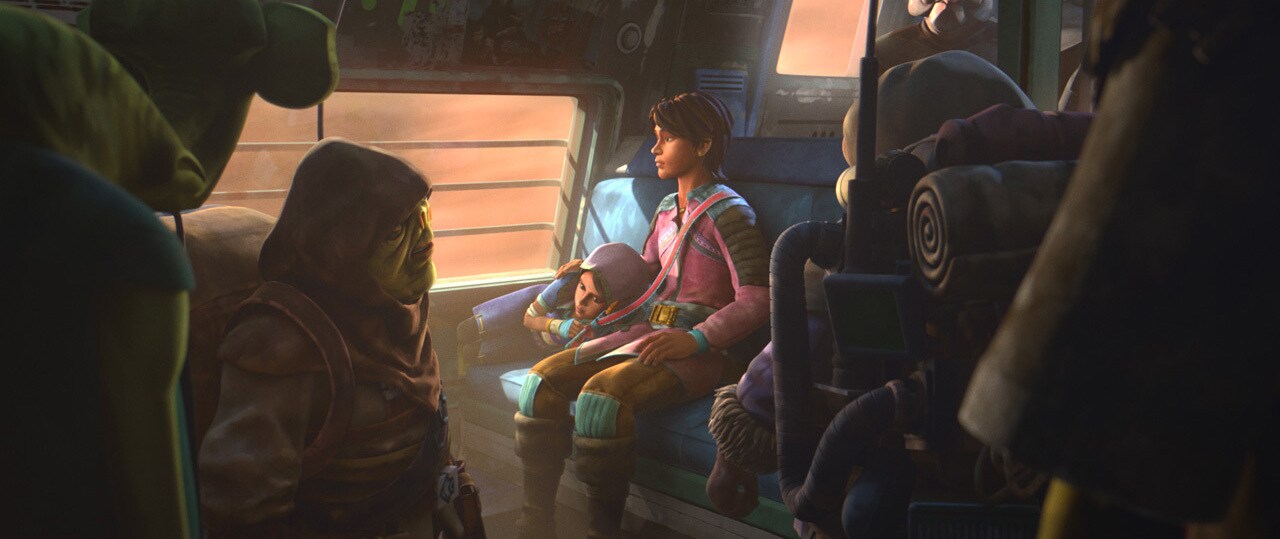 1. The world of "The Bandits of Golak."

Straight away, it's apparent that "The Bandits of Golak" is a totally original vision (no pun intended) of Star Wars. Indian culture is in every frame, from costumes to sweets to music, and it's amazing to see it all incorporated into the galaxy far, far away.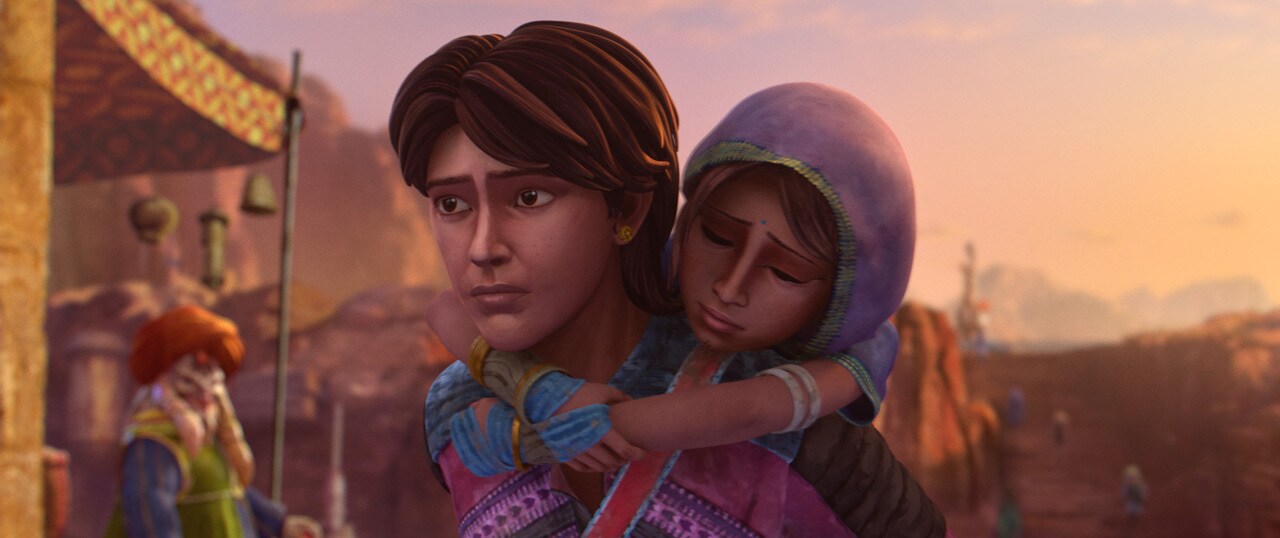 2. Charuk and Rani.

The siblings' bond forms the heart of this short. Even when Rani's mischievous use of the Force — grabbing a flute from her brother's pocket — gets them in deep trouble, Charuk doesn't grow angry. Indeed, the pair looks out for each other in a changing, dangerous galaxy; it's illustrated brilliantly as they both try to evade stormtroopers while rebels attack their train.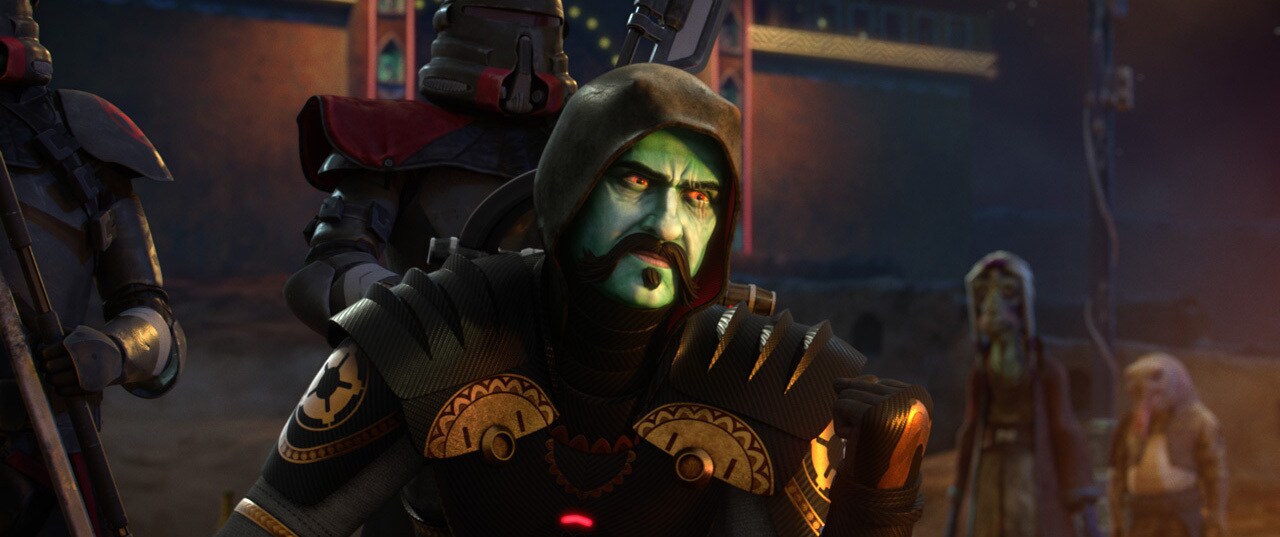 3. The Inquisitor arrives.

"The Bandits of Golak" does an excellent job at ratcheting up tension throughout, and this new Inquisitor is a particularly good vehicle. He seems to love his job as he toys with Charuk and Rani, preparing to capture his prey.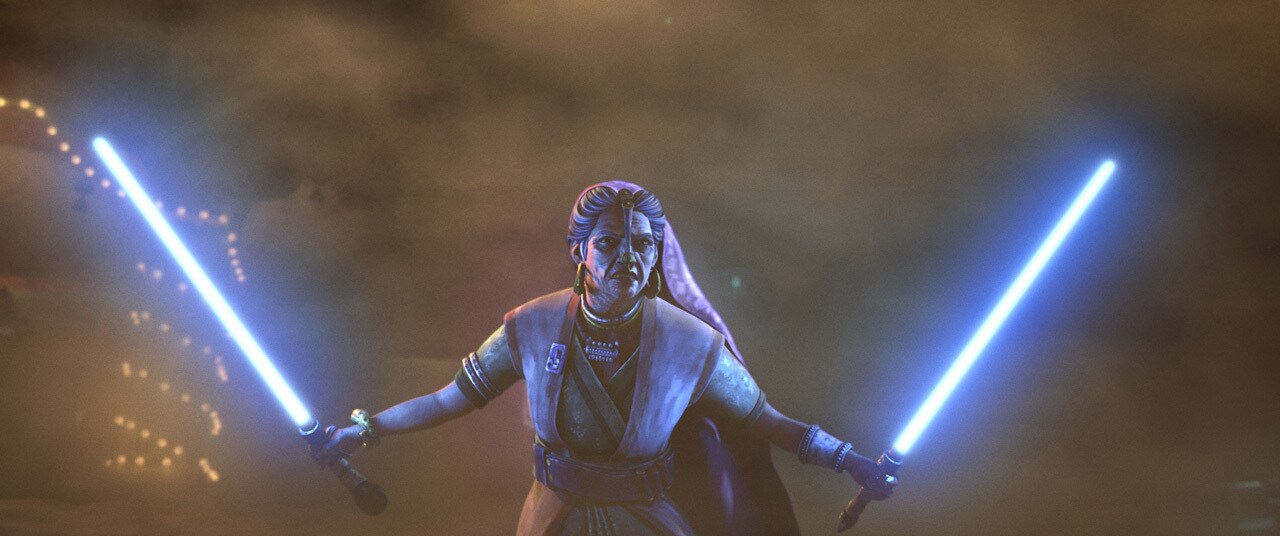 4. Duel in the storm.

The old restaurant owner, Rugal, is more than she seems, breaking her walking stick in half to reveal two lightsabers. As she and the Inquisitor duel, sand swirling all around them, it's a fight to remember — as is its sudden finish.
5. "I always knew you were meant for bigger things."

Rugal is ready to welcome Rani into her underground hideaway, where she trains other young Jedi. But the siblings must say goodbye, and it's not easy for either. A bittersweet if not heartbreaking moment, Charuk and Rani show how much they care by letting go of one another.