Studio La Cachette creates a spy thriller with added style in a short centered on Imperial intrigue.
Star Wars: Visions Volume 2 is here! New episodes of the anthology series are now streaming on Disney+, featuring original shorts from some of the world's best animation studios. In Visions Revisited, StarWars.com picks the greatest moments from each short.
Spoiler warning: This article discusses story details from the Star Wars: Visions episode "The Spy Dancer."
At first, Loi'e's Follies seems like any other cabaret, a spectacle served with a drink to help Imperial soldiers blow off some steam in their off hours. But backstage, Loi'e is a part of a growing rebellion against the intruders who changed her life forever when they came to her world. For this spy and star, it's personal. Here are five highlights from "The Spy Dancer," directed by Julien Chheng, and now streaming on Disney+.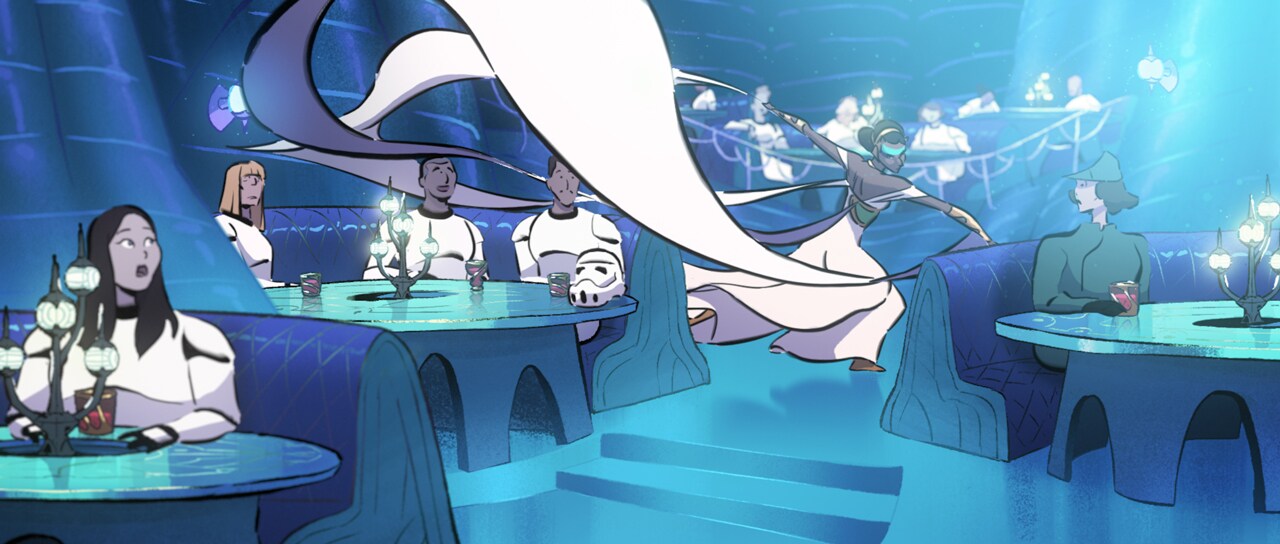 1. Loi'e's entrance.

She could be Satine in Moulin Rouge, or Marilyn in Gentlemen Prefer Blondes. With a cascading gown that doubles as a mesmerizing web of silks for swinging about the cabaret, Loi'e is entrancing. So much so that the captivated stormtroopers don't suspect what she's really up to as she makes the rounds through the gawping crowd. On a world shattered by the Imperial occupation, the beauty of Loi'e's performance provides a stark contrast to the war raging outside her door.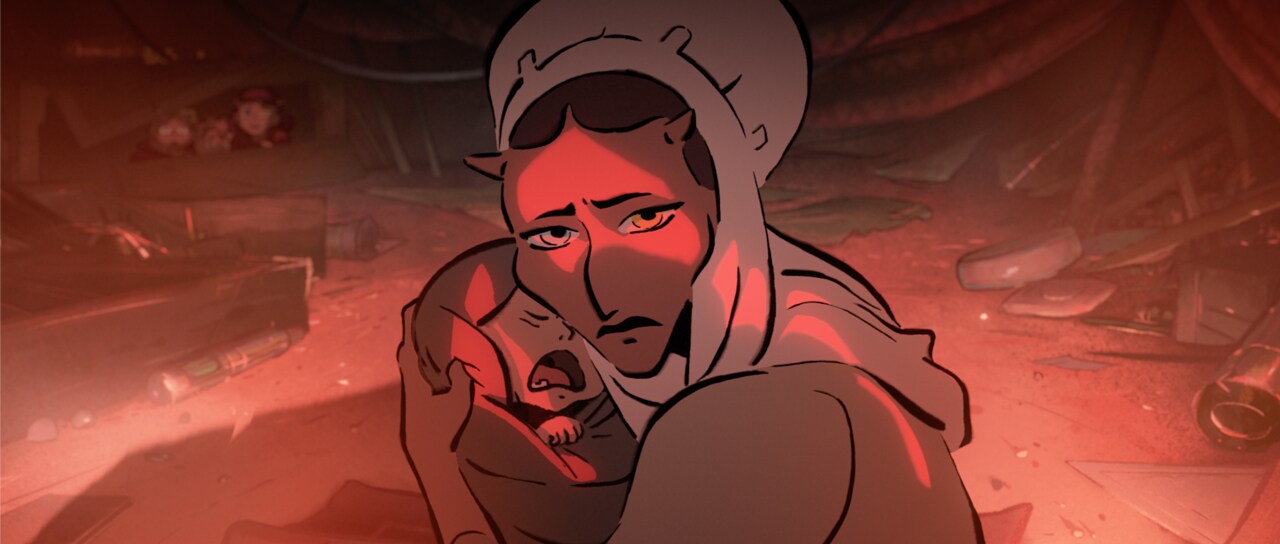 2. The time before.

Loi'e's flashback is awash in crimson, a moment of personal tragedy brought on by the callous Empire. With just a glimpse at Loi'e the young mother and her crying child we deeply understand what motivates the poised performer to help the rebels track the Imperial incursion and bring the fight to the Empire. Told in brief flashbacks, it's an effective tool to lend emotional depth to Loi'e's present as only a visual medium can convey.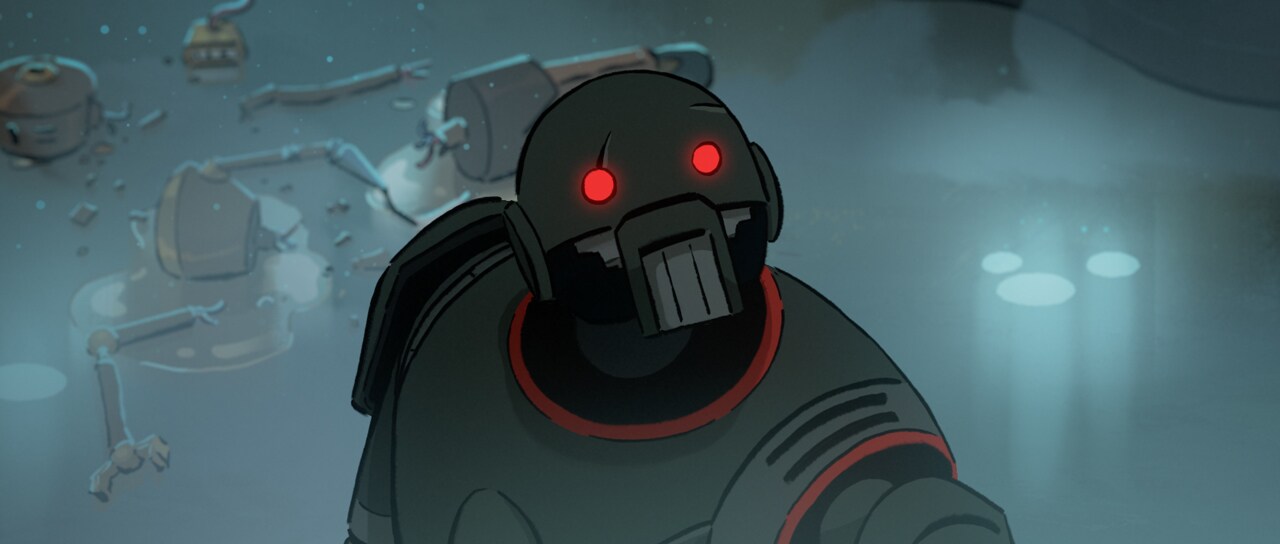 3. Hétis versus the droid.

The young rebel Hétis has been looking for a more important role, and taking down the Imperial officer's KX droid may just be it. Luckily, she's not alone or her story may have ended much differently.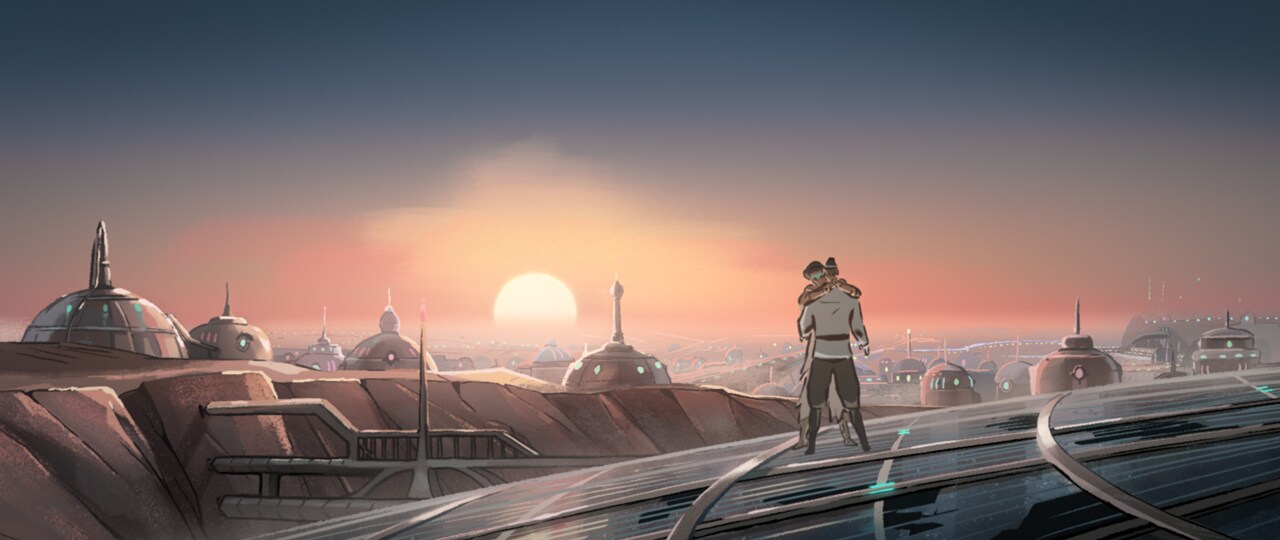 4. Embracing the Empire.

The last thing we expected was to see Loi'e hug the enemy. But as she comes to terms with the return of her son, an angry young man who calls the Imperial who stole him "father," a mother's love becomes one of her most important weapons to fight the cruelty of the Empire. Afterall, as Rose Tico once said, there's no winning by simply fighting what we hate, but instead saving what we love.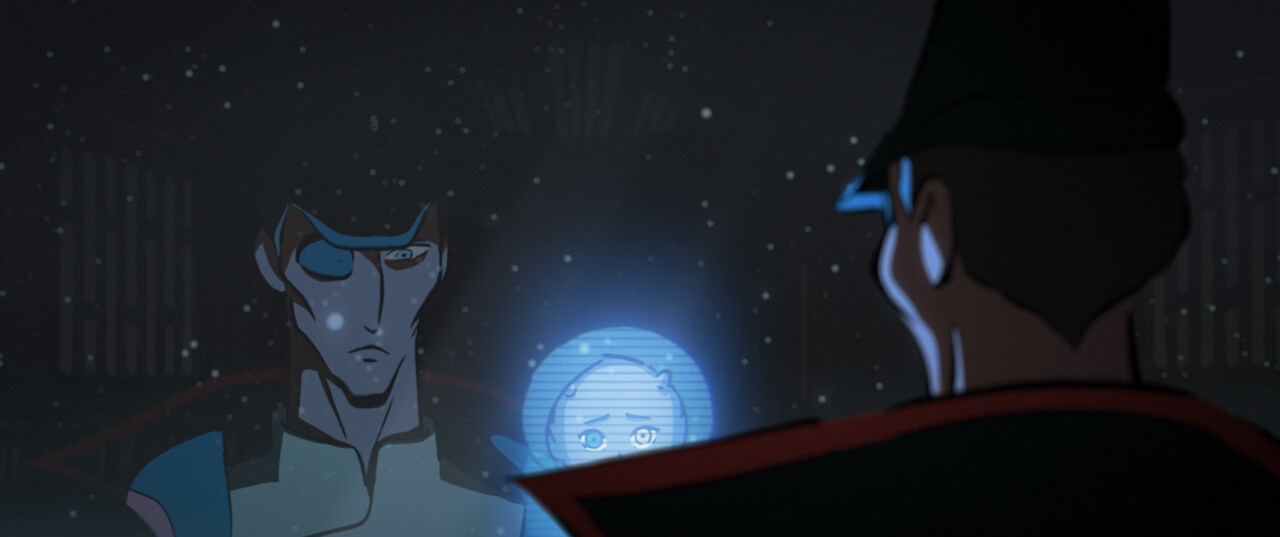 5. A gift from the past.

Up until the moment the officer gazes at the holo of the infant boy, it's easy to believe Loi'e may have been mistaken in her identification of the eyepatch-wearing Imperial. But as he removes his cap to show the scars where two horns once protruded from his skull, we know her intuition has served her well. And instead of just another nameless Imperial soldier, a cog in the Empire's galactic machine, we begin to see him as Loi'e did. A little boy who was stolen, a child who was indoctrinated, and a young man who can still change his mind.