Get full details on the release of upcoming toys, collectibles, and more, plus a first look at packaging featuring new villain Kylo Ren!
The next generation of Star Wars toys, collectibles, books, and apparel is in range.
StarWars.com is thrilled to announce that Star Wars: The Force Awakens products will land in our galaxy on September 4, 2015, at 12:01 a.m. -- "Force Friday" -- with stores around the world opening their doors at midnight for a special celebration of all things Star Wars. It will be a day long remembered.
"Every lightsaber, every action figure, every LEGO set tells a story for generations of Star Wars fans, and this global event is a celebration of those stories. We're excited to be part of the countdown to this enormous movie moment," said Josh Silverman, executive vice president, global licensing, Disney Consumer Products.
Fans wanting to be the first to get their hands on Star Wars: The Force Awakens merchandise can set their hyperspace and social media coordinates now: They will be able to visit their local retailer starting at midnight on September 4, and are encouraged to document their experience using the hashtags #ForceFriday and #MidnightMadness. A wide-range of products -- from toys and collectibles, to books and comics, ebooks and apps, to apparel and lifestyle accessories -- will be available at mass retailers and Disney Store locations worldwide, as well as on DisneyStore.com.
Also revealed here for the first time is the packaging for Star Wars: The Force Awakens products, featuring the mysterious new villain, Kylo Ren. The ominous, shadowy figure and the red lightsaber he wields will be featured on Star Wars product packaging beginning September 4, 2015. Let the countdown begin.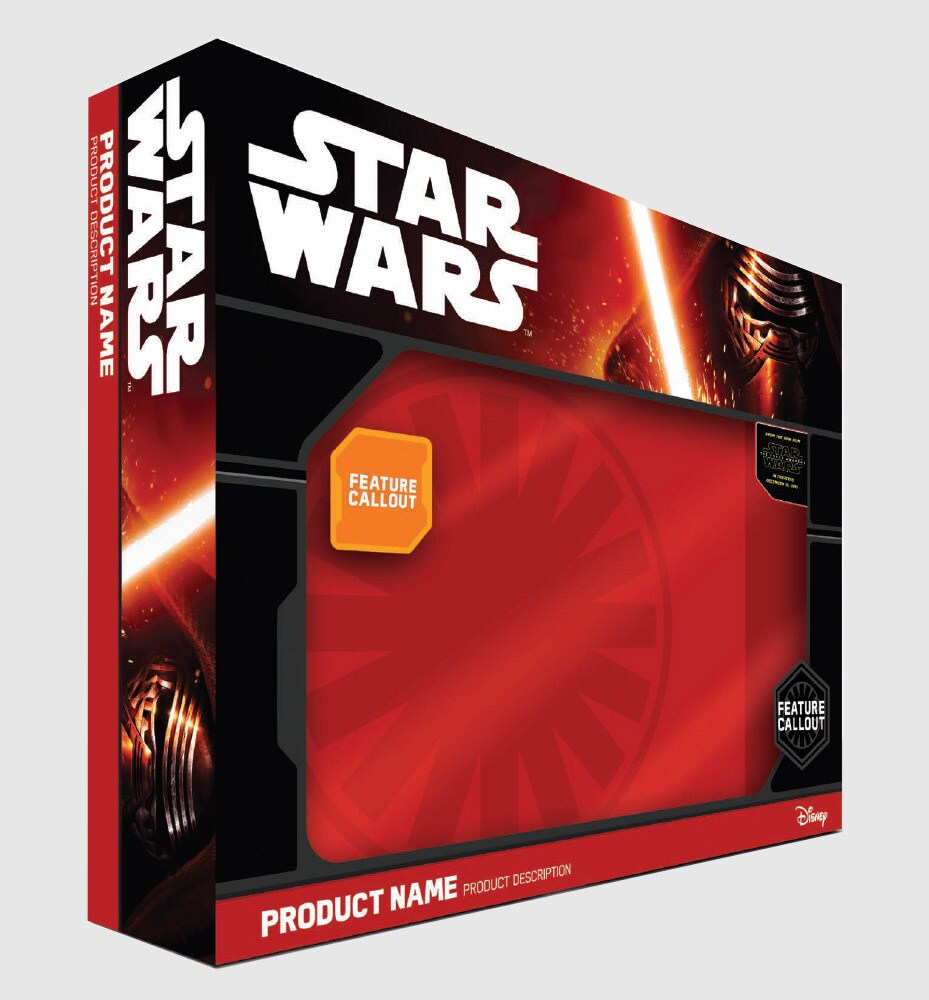 Stay tuned to StarWars.com for more on #ForceFriday and Star Wars: The Force Awakens!