The beauty icon takes StarWars.com inside her new collection, a celebration of the original trilogy.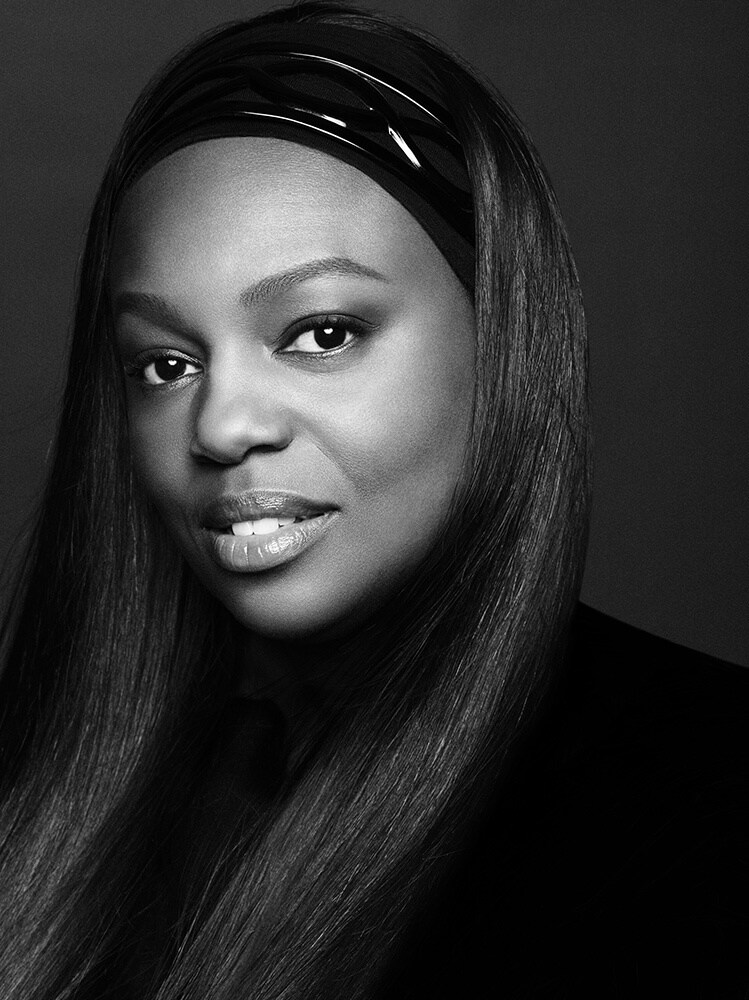 The binary sunset on Tatooine is an iconic view. Vibrant shades of pink, purple, and orange fill the sky as a young Luke Skywalker stands on the terracotta-hued earth. Moments like this in Star Wars: A New Hope, have inspired many, including Pat McGrath, who is among the most influential makeup artists in the world. She also happens to be a lifelong Star Wars fan.
"Star Wars came out in the US before it came out in the UK and I remember hearing about it and being so excited to see it, but we had to wait over six months," McGrath tells StarWars.com. "I managed to get my hands on a book based on the script of the film because I just had to know what this Star Wars galaxy was all about! The book was fantastic and only made waiting for the movie even harder. When I finally saw Star Wars: A New Hope in theaters, I was instantly hooked. Astounding adventures, captivating characters, scintillating storylines — it was just beyond!"
For more than two decades, McGrath has pushed creative limits and revolutionized the beauty industry. She's the CEO/founder/creative director of Pat McGrath Labs and has worked with some of the biggest names in fashion. Ever since the early 1990s, her creative vision is always fantastical, whimsical, and otherworldly.
Now she's bringing her signature galactic glamour to her second Star Wars x Pat McGrath Labs collaboration that is themed to celebrate the original trilogy. The collection launches today, December 16, and this sequel came about in true Star Wars fashion. "In 2019 we launched our first Star Wars x Pat McGrath Labs collection and it was a major hit. So much so that we just knew we had to do it again," McGrath says.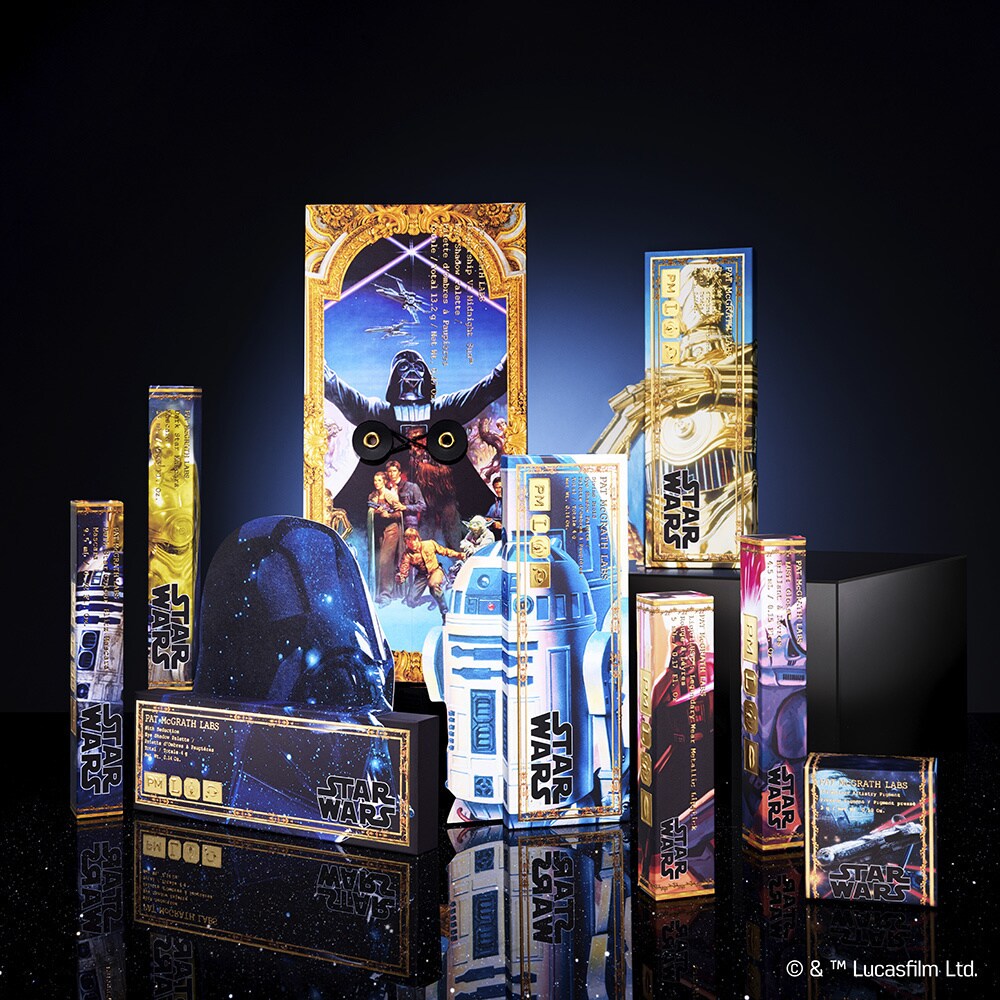 Now Star Wars fans and beauty enthusiasts are queuing up for her limited-edition collections that, in the past, have sold out at lightspeed. This year marks the 45th anniversary of A New Hope, and for McGrath, it felt meaningful to pay tribute to the first three films. "The original trilogy is what started it all for me, it's how my love of Star Wars and the fantasy genre really began," she says. "So I just had to revisit the original trilogy for this collection."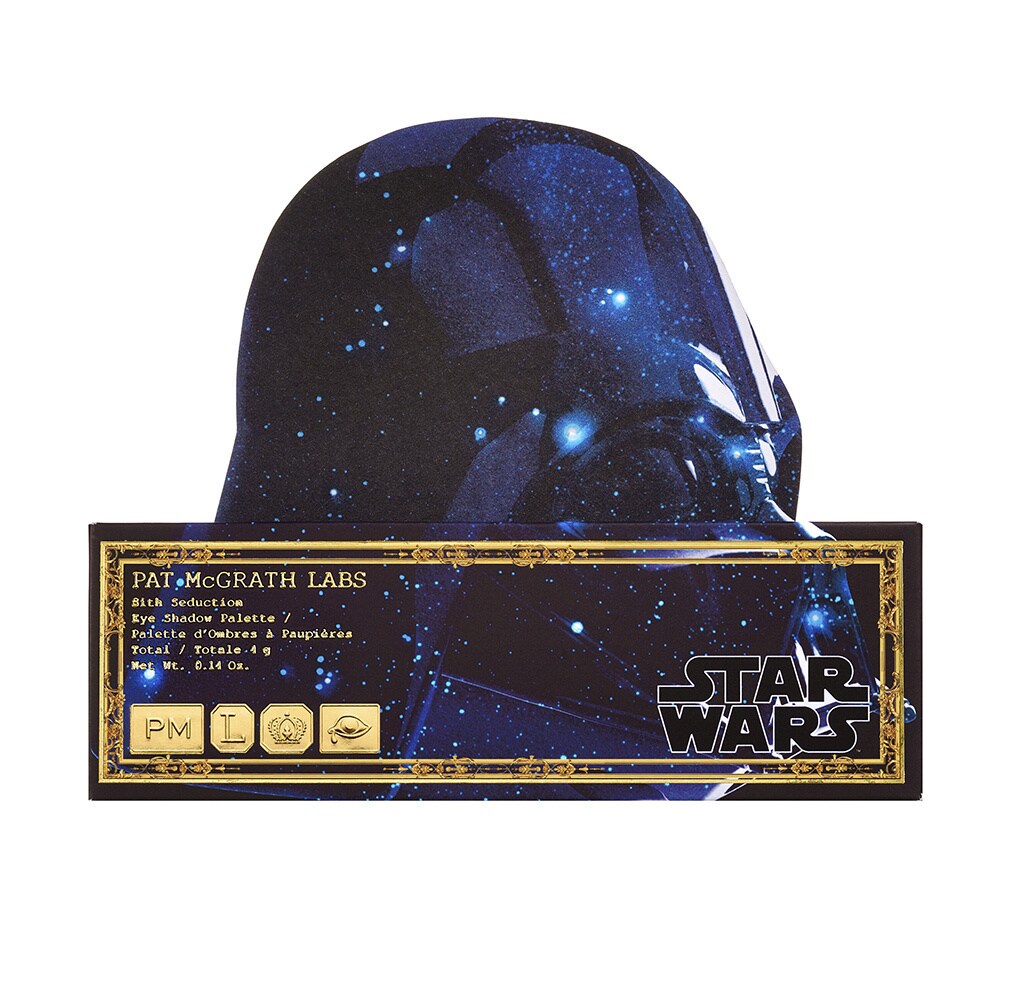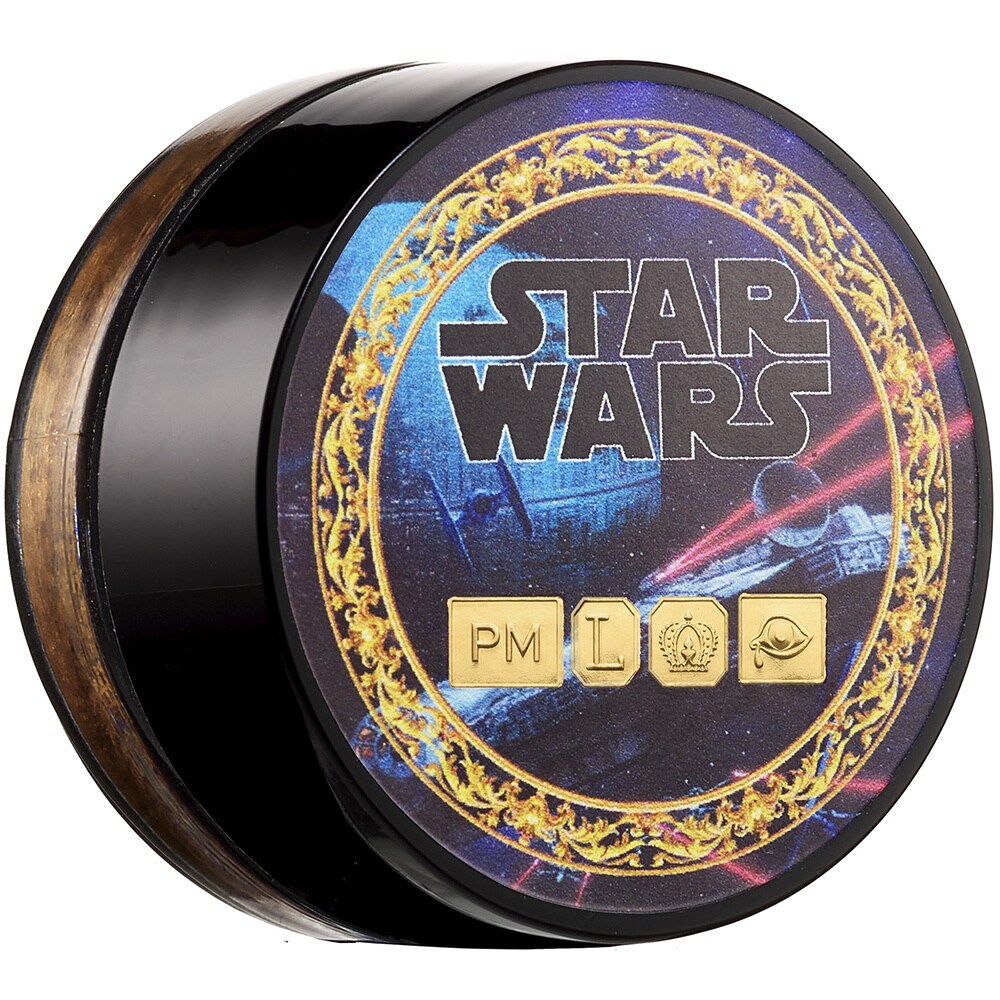 When McGrath first embarked on this Star Wars collaboration, she worked closely with the Lucasfilm team, which was a special experience for her. "I was able to look at their incredible archives and revisit the iconic moments and characters that first ignited my Star Wars obsession," she says. For further research, she did what any Star Wars fan might do: have a movie marathon. "Before I created the collection, I watched and rewatched the original trilogy — talk about a dream job! — and it was so special to revisit these iconic characters and think about them through a different lens. Knowing that I needed to translate these iconic characters, scenes, and feelings into products made my rewatching experience so much more fun. I was really looking at the aesthetics of the whole Star Wars galaxy in ways I hadn't necessarily done before."

McGrath's love for Star Wars is everywhere in her latest collection — from the beautifully gilded artwork on the packaging, to the names of eyeshadows (think Binary Sunset, Force Sensitive, Astrolime), to the color scheme behind each and every product. "As I was dreaming up this collection, the richness of colors, textures and the use of light and metallics were all top of mind. This is what fueled the first round of inspiration, but then I would add more based on the characters' personalities or storylines that felt evocative to me. All of the products feature unique artwork from the Star Wars original trilogy, from Darth Vader's helmet on the Sith Seduction 5-pan, to The Empire Strikes Back artwork on the collector's edition Mothership VI: Midnight Sun," she says. "I hope my fellow Star Wars fans will collect and cherish this collection as much as I do."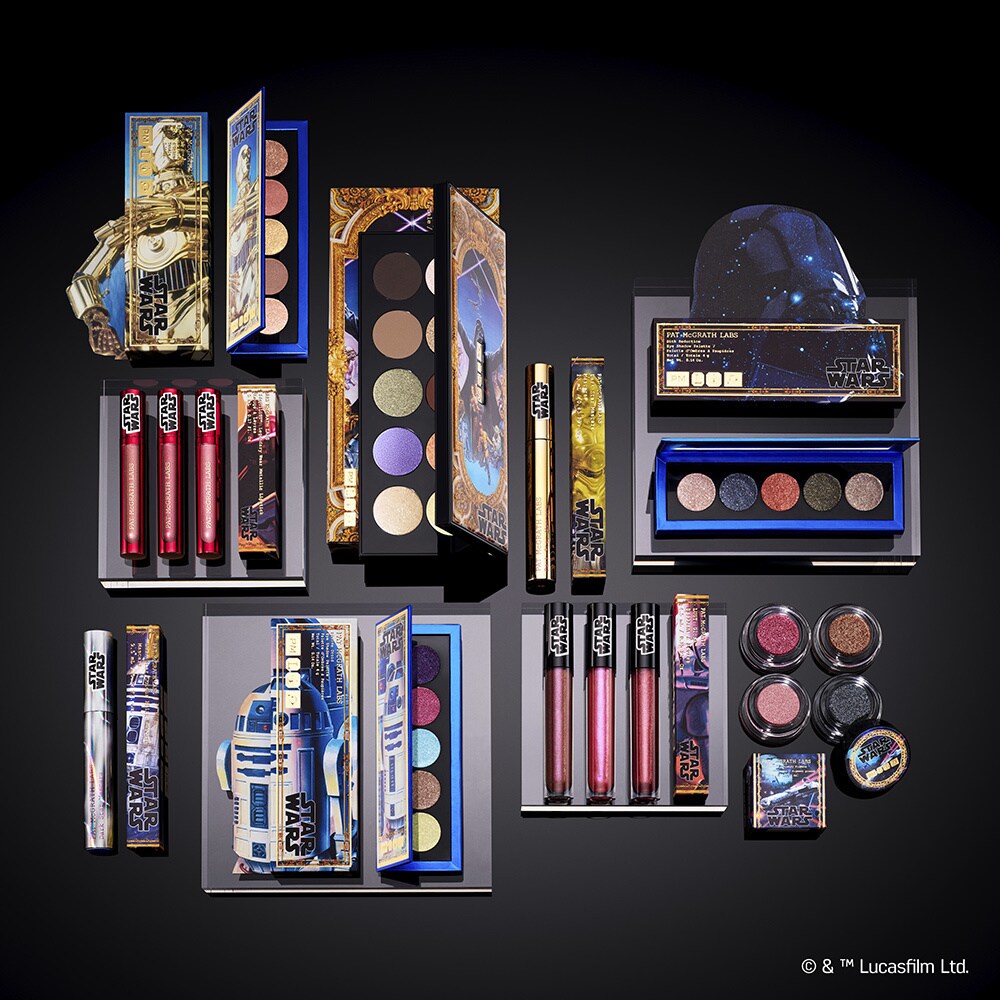 Star Wars fans know all about the art of collecting, and McGrath's newest collection features collector-quality cases that could be displayed as a treasured collectible on a shelf. In addition to its beautiful craftsmanship, the makeup itself is a mix of fun, edginess, and innovation. There are shimmery lip glosses and Special Edition metallic lipsticks; Dark Star mascaras that come in classic black or bright, bold colors; and an exciting new product, the ChromaLuxe Artistry Pigments, that can be applied on the eyes, lips, and face. McGrath explains that "they can be used stand alone, blended with other palettes, and even blended together. The pigments are incredibly rich, long-lasting, and adhere so easily to the skin. This is a first-of-its kind formula for us so it's a major moment."

Whether it's creating a subtly sublime look, or amping up the drama, this collection gives fans the power to explore any side they choose. But if you're hesitant to try new makeup trends or feel stuck in your everyday makeup routine (like me), McGrath offers some of her beauty Jedi wisdom.
"People often get stuck in their same old makeup routine because for some reason, they think that's the only way they look good — and that could not be less true!" she says. "Makeup is a tool of self-expression. However YOU are feeling, whatever YOU are thinking, you can use makeup to express that to the outside world. Explore your emotions with new colors, textures, and shapes whether it's a bright, bold lip, or a flirty feline flick. Nothing is permanent. You can always take it off and try something else. So, as I always say, USE WITHOUT CAUTION!"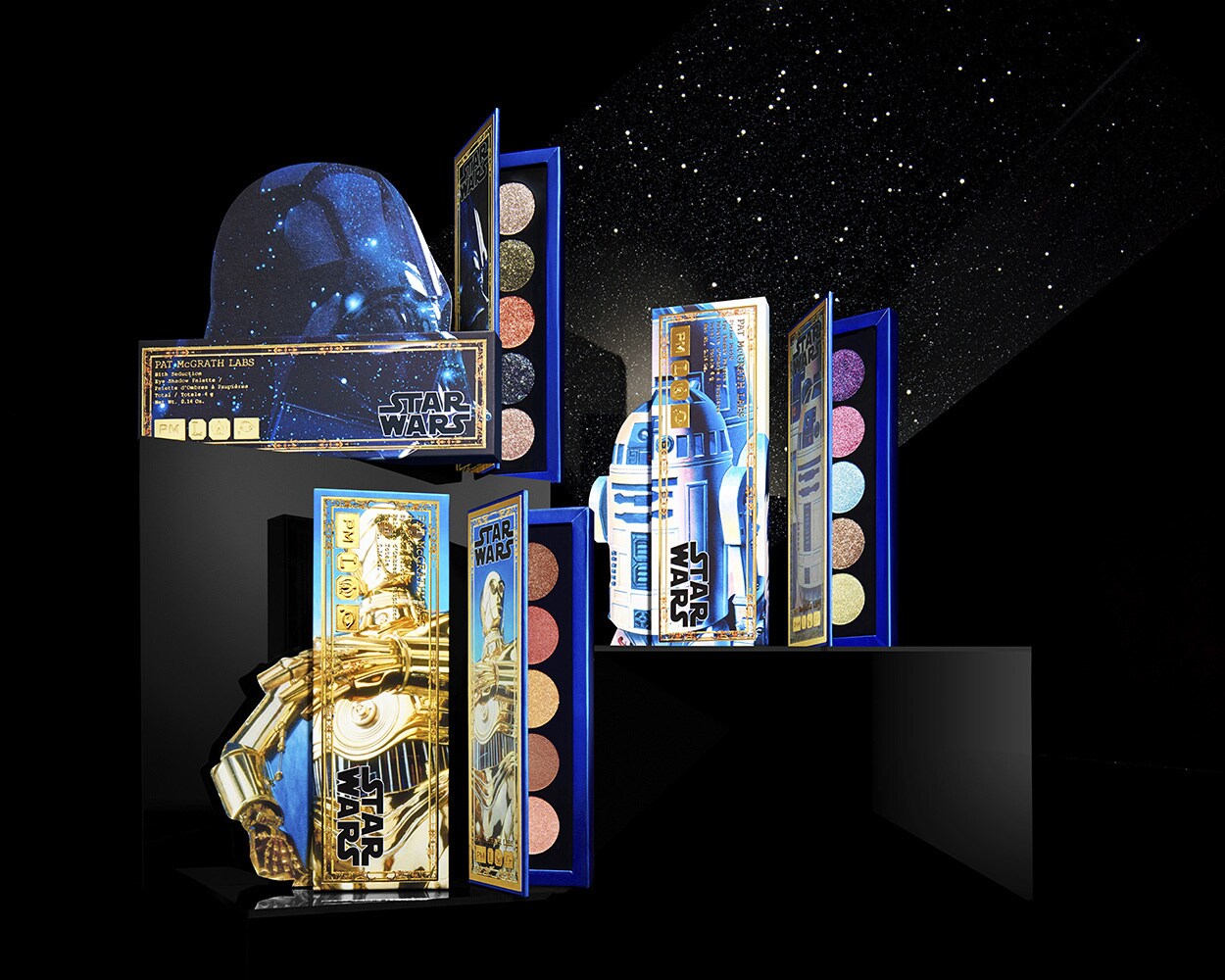 The full Star Wars x Pat McGrath Labs collection is available now, exclusively at PatMcGrath.com, and select items are available at Sephora/Selfridges while stocks last.