Attention all squads! We have an important briefing.
Breathe easy for a moment, pilots. There's a supply drop incoming in the form of a content update!
Star Wars: Squadrons took off in October and the game's popularity has only skyrocketed since. The immersive flight and combat simulator has captured the feeling of sitting in the cockpit of an X-wing or TIE fighter unlike any other game that's come before. With an overwhelming positive reaction and a thriving player community, Star Wars: Squadrons is flying high.
And the grateful Star Wars: Squadrons team is saying thank you this holiday season with a free, two-part content update. A new multiplayer map, Fostar Haven, and four new ship components will be added this month, and two new starfighters and custom matches will be deployed in December.
Star Wars: Squadrons producer Thomas Mir recently chatted with StarWars.com about the update, how the team feels about the community response, and more.
B-wings and TIE defenders
The holiday content update is a surprise to be sure, but a welcome one. And it goes beyond fixes for issues or balance tweaks that were not part of the original plan for Star Wars: Squadrons. "The idea was for the community to be able to enjoy [the game] for years to come," Mir tells StarWars.com. "When we saw the reaction, we saw opportunities to really strengthen that vision."
While the Squadrons team hoped that Star Wars fans would be excited for the game when it was announced, they couldn't be sure how such a passionate community would respond to it. "The level of expectation for a title like this, the brand, the genre, the legacy of some of those titles, it's so high," Mir says. "We believed we had something, but you never really know until you release it."
Now the team is excited to add the B-wing and TIE defender to pilots' arsenals as a thank you to the fans.
"How could we not [add it]?" Mir asks with a laugh. "It's such an iconic ship."
The B-wing fighter stands out from the fleet as New Republic pilots take the helm of the starfighter with a gyroscopic control system. The pilot stays upright in the cockpit as the wings swivel around them, creating a one-of-a-kind experience in Squadrons. "It will work the same whether you're in VR or in a traditional display," Mir says. "It's a fun and unique mechanic."
These fighters were designed specifically to take on capital ships during the Galactic Civil War. B-wings played a huge role in the Battle of Endor, and pilots in Squadrons will find the Bomber-class starfighter a vital part of the New Republic fleet as well.
On the Imperial side, pilots will soon find the impressive TIE defender among the Fighter ranks. These menacing, experimental starfighters come from the mind of Grand Admiral Thrawn himself. Both of these new ships launch this December.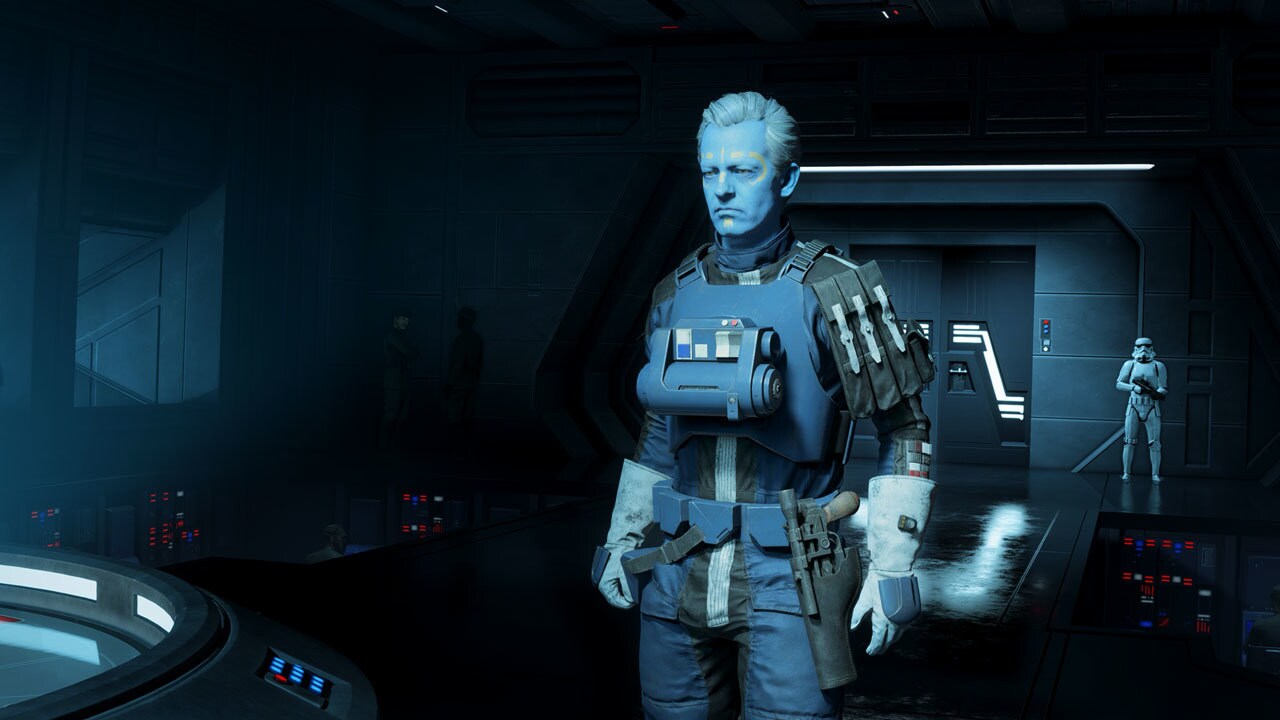 Custom matches
While the new starfighters will undoubtedly be a draw for pilots of all stripes, the Squadrons team has noticed players gravitating toward specific ships in multiplayer matches. "We've seen a lot of people using bombers because, in terms of gameplay, it makes the most sense . The X-wing is very popular just because, you know, X-wing," says Mir. "What is interesting to see is some of the combos that really skilled players will put together. Our senior system designer was mentioning earlier that hotshots with amazing aim have been using self-stealth and plasburst cannon effectively, often 'backstabbing' their enemies after disappearing from radar.
"I'm more of a Porkins myself," Mir says. "Some people are quite impressive."
The development team keeps a close eye on feedback, gathered from social media and official channels, for balancing and reported gameplay issues. They also noticed that pilots have improvised putting together organized competitions and they've been impressed with the initiative.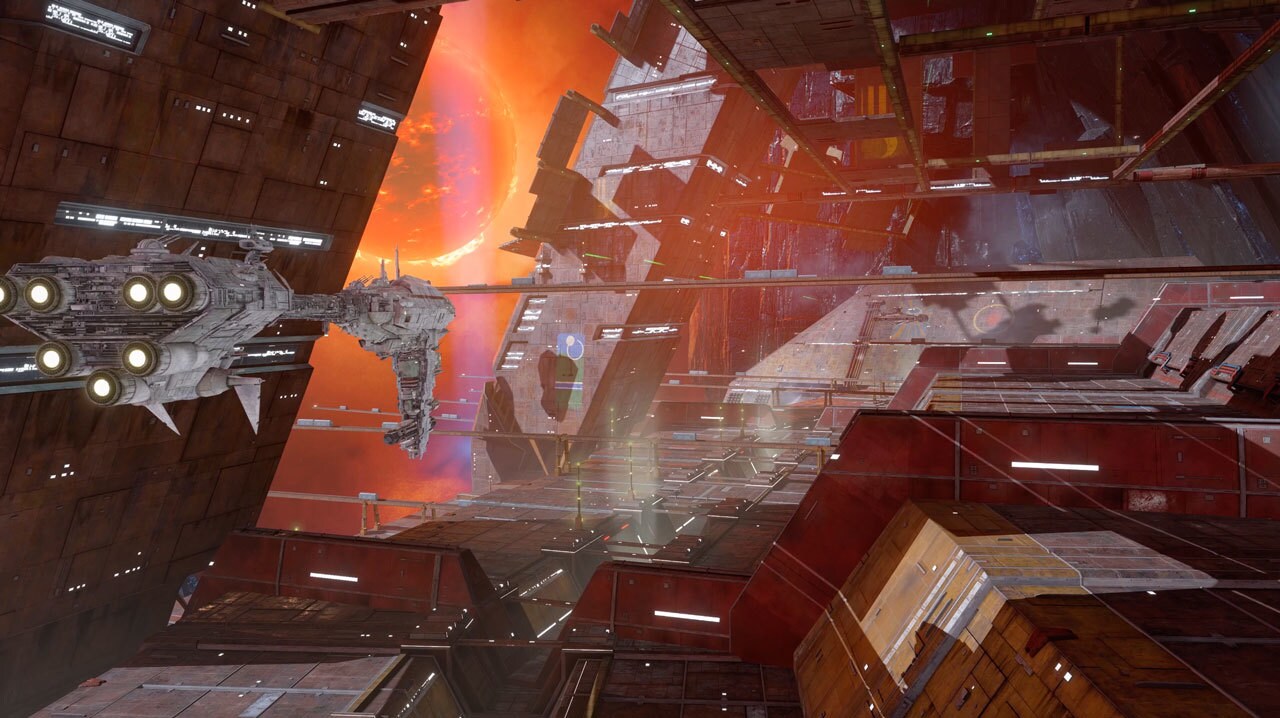 "We've seen some people doing tournaments online for Squadrons already. I don't have the details on how they managed to match ten people together, but they are going to be happy about some of the things we're releasing," Mir says.
Custom matches are at the top of that list. Another highly requested feature, custom matches allow two teams of one to five pilots to play against each other on any of the multiplayer maps. These matches, like the typical multiplayer mode, allow crossplay across console and PC. Matches can be public or private. Players can even set restrictions and modifiers to create the ideal conditions for battle.
Star Wars: Squadrons makes dreams come true for anyone who has longed to soar across the stars in an X-wing or TIE fighter. The community's response has kept the team's spirits high in return.
"The reaction has been nothing short of amazing," Mir says. "It's a very positive community, very engaged. It's been very positive for the whole team. The vibe is really good… [When] something doesn't work, they're vocal about it, but it's always done in a positive way. I think for a game with such high expectations it's the best we could hope for. Humbling and amazing are really the words."
The first content update for Star Wars: Squadrons is planned for November 25, 2020, with the second to follow in mid-December.
For more on Star Wars: Squadrons, check out StarWars.com's in-depth coverage:

Star Wars: Squadrons 
is 
available now
 for PlayStation 4, Xbox One, and PC.