Speed up your morning routine with a refreshing drink inspired by the fastest hunk of junk in the galaxy.
The Corellian Engineering Corporation created some of the best and most recognizable ships in the galaxy. From cargo ships to starfighters, you name it they built it, including the fastest hunk of junk in the galaxy, the Millennium Falcon.
This smooth caffè latte sweetened with condensed milk is an ode to the infamous bucket of bolts -- she may not look like much, but she's got it where it counts, kid.
Don't worry about your coffee getting watered down while you're playing sabacc, these cubes are made of ice cold coffee shaped just like the legendary Millennium Falcon. This drink will definitely get you where you're goin'.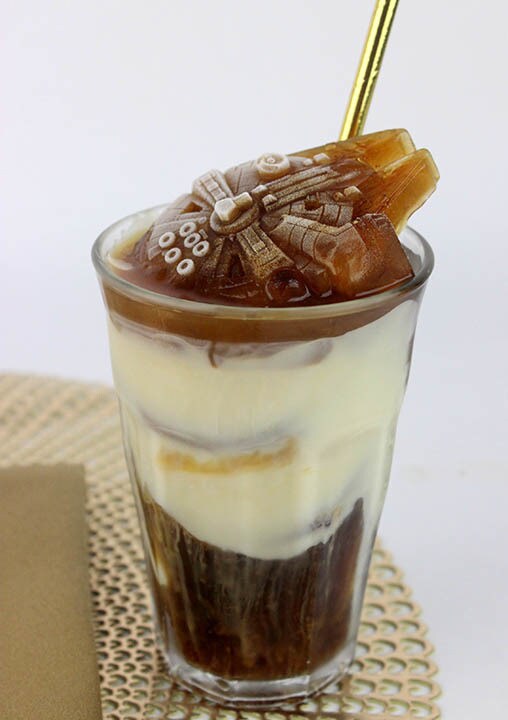 Corellian Iced Coffee
You'll need: