Event organizers behind the massive gathering reflect on the energy of Star Wars Celebration Chicago and what's in store for next year's event, with tickets on sale tomorrow!
The last time fans gathered for Star Wars Celebration in Anaheim in 2015, the lights went down for the debut of the teaser trailer for Star Wars: The Force Awakens and the crowd went wild.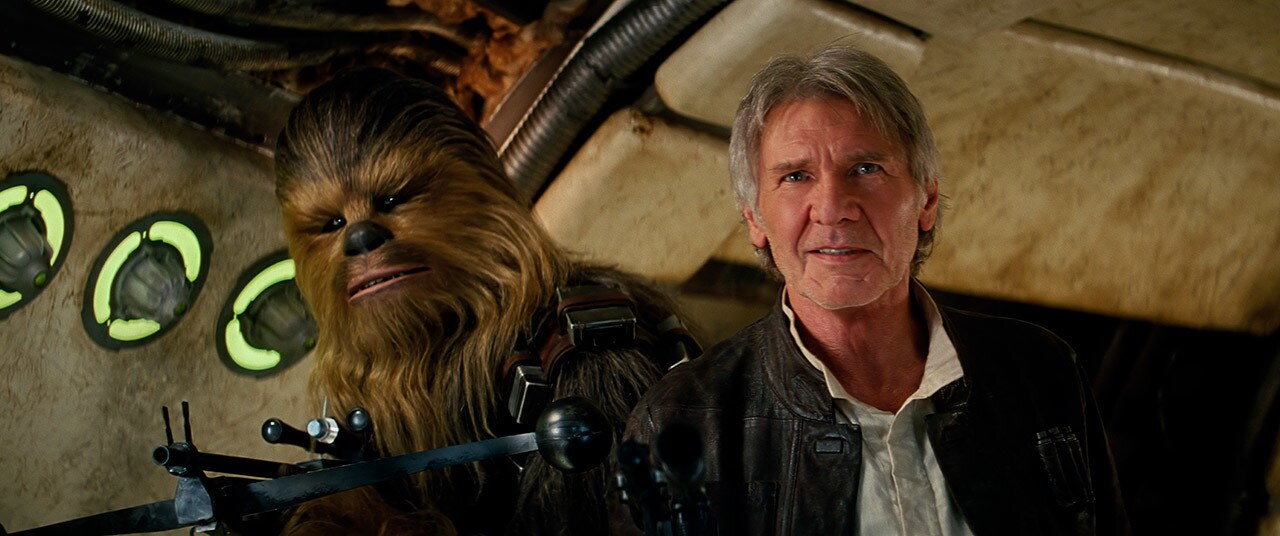 Audience members burst into joyful tears; the unabashed excitement was unlike anything Este Meza, Lucasfilm's senior manager of events, had seen before (and he's been to music festivals, the world's largest tomato fight, and the running of the bulls). "The energy and anticipation in that room and how the audience completely erupted when everyone heard 'Chewie, we're home!' was unlike anything I have ever experienced," Meza says.
"That was day one of Celebration Anaheim, the very first thing that happened," adds Brian Stephenson, ReedPOP's creative director and head of global brand marketing. "Obviously just the power of that trailer and the unbridled excitement of the fans carried through the rest of the experience."
Fresh off the heels of Star Wars Celebration Chicago, the most recent and joyful Celebration to date according to organizers, fans can reunite in California once against next August when Star Wars Celebration Anaheim returns August 27-30, 2020, at the Anaheim Convention Center. Tomorrow, June 21, tickets go on sale at 9 a.m. PT followed by the official hotel block, which will go on sale at 10 a.m. PT.
Fans will gather to celebrate the completed Skywalker saga and mark the 40th anniversary of Star Wars: The Empire Strikes Back. And organizers promise the event will continue to grow to offer the same hospitable community atmosphere that was present just a few months ago in Chicago.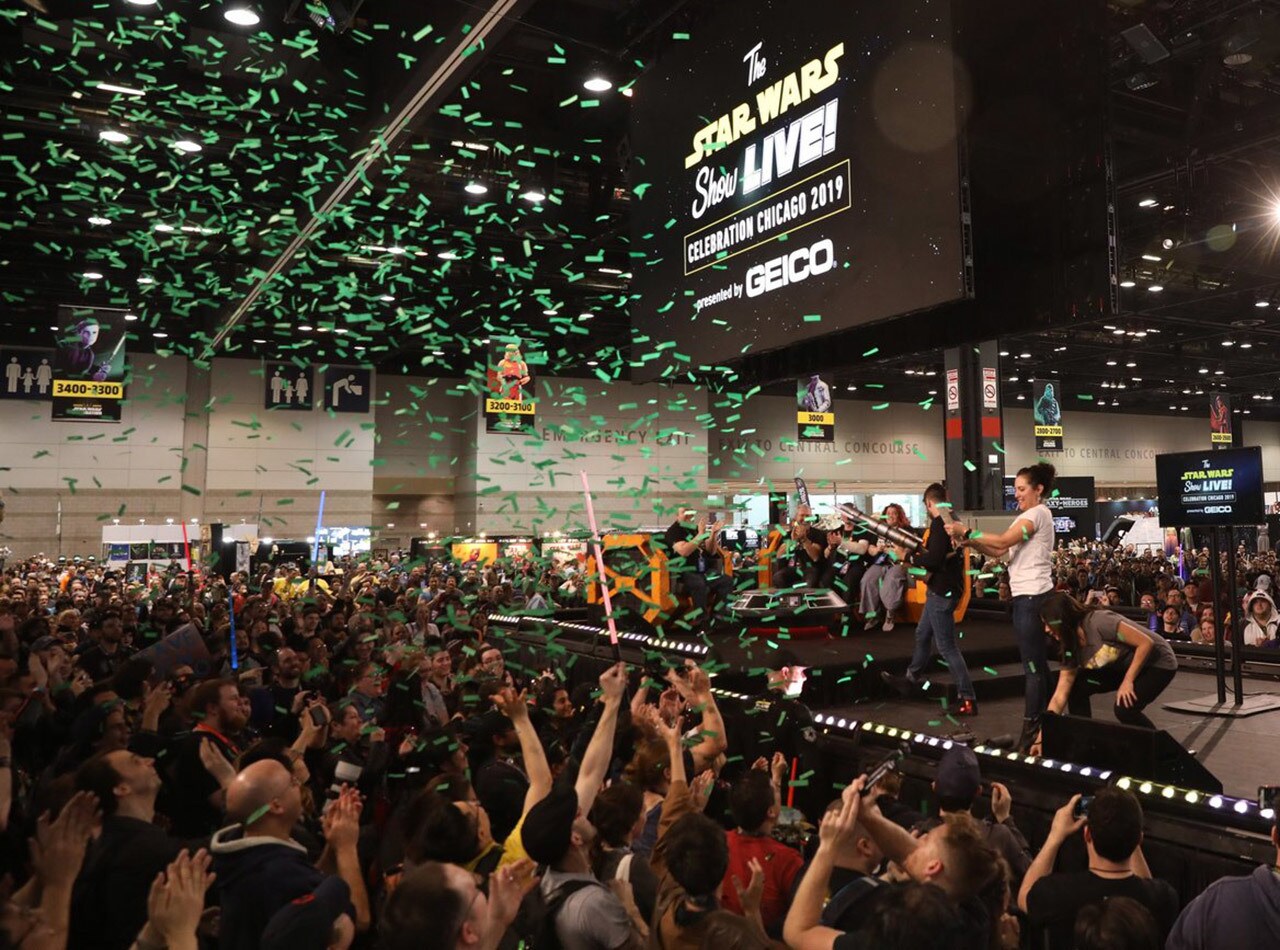 'Bigger and better'
The show in Chicago last April was "bigger and better than any other Celebration we've had to date," says Gary Burns, ReedPOP's branded event manager, with a production that saw the impressive StarWars.com stage, hosting The Star Wars Show LIVE! and simulcasting all the biggest panels, grow to become the centerpiece in the exhibition hall. "For the first time ever, that stage was truly the anchor on the show floor as kind of the must-see thing everyone should experience."
"We had parts of the convention center, we had parts of the hotels nearby, we had a basketball arena as our stage, which is a first for us," adds Lance Fensterman, the global president of ReedPOP.
And the community was full of positivity. "When we walked into the show, we just felt this immediate outpouring of love and passion," says Meza.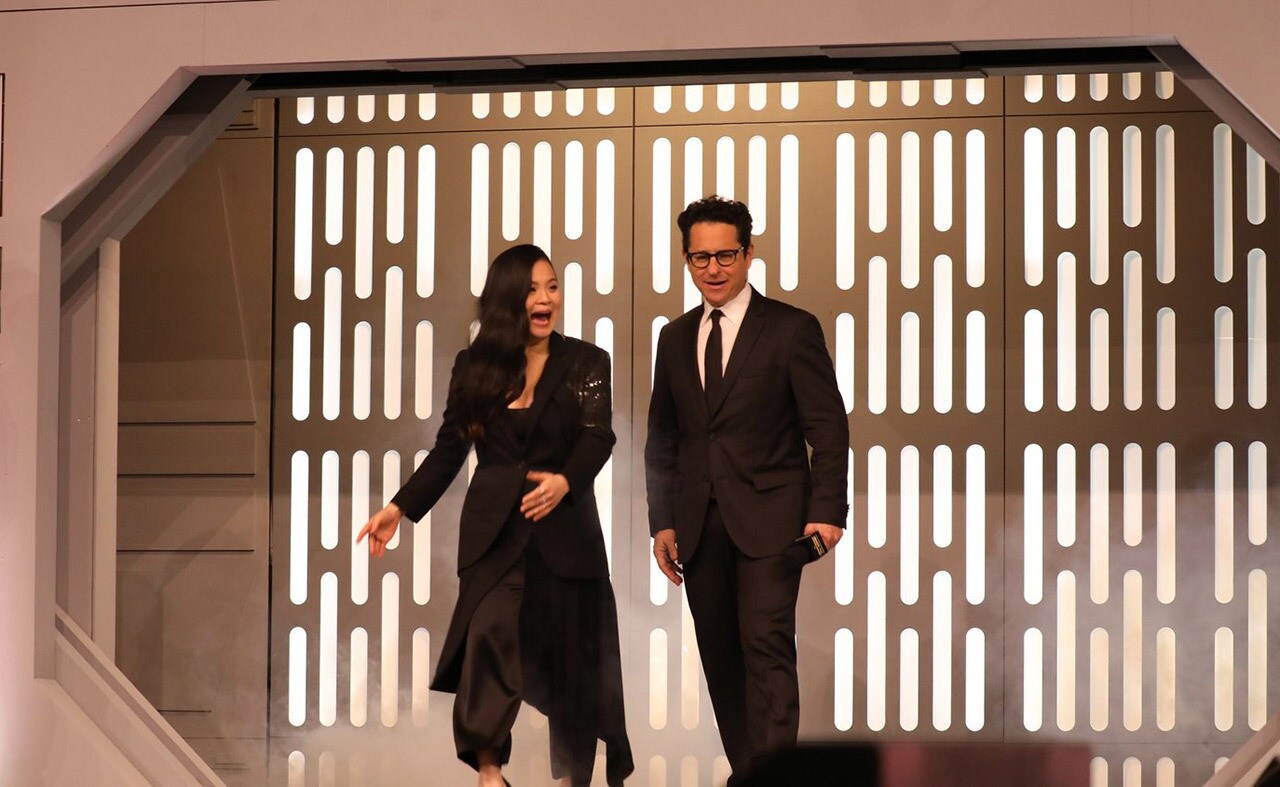 "It really felt like the city of Chicago embraced Celebration," adds Stephenson. "Everywhere you went people were talking about Star Wars," including a fan-led gathering and lightsaber battle at the Bean, the Cloud Gate sculpture, that weekend. "That was definitely one of the coolest things I saw." Stephenson was also proud to see the fan reaction to Kelly Marie Tran and the standing ovation that greeted Ahmed Best. "I remember getting choked up during that panel."
Celebrate with friends
When Star Wars Celebration returns to Anaheim next year, organizers plan to bring the same energy, excitement, and immersive experiences back to California with even more panels and activities for long-time fans, new fans, families, and others to enjoy.
"People go there for so many different reasons and it's not just panels, it's not just fan content, it's not just the fan groups themselves," says Daniel Kennedy, Lucasfilm's event coordinator. "It's as simple as just seeing your friends."
"We want to have something there for everybody," Stephenson says. And from an improved mobile app experience to the chance to plan a trip to visit Batuu, inside Star Wars: Galaxy's Edge at Disneyland Resort nearby, Star Wars Celebration Anaheim 2020 promises to be an event you won't want to miss.
For tickets and more information, visit StarWarsCelebration.com.
Associate Editor Kristin Baver is a writer and all-around sci-fi nerd who always has just one more question in an inexhaustible list of curiosities. Sometimes she blurts out "It's a trap!" even when it's not. Do you know a fan who's most impressive? Hop on Twitter and tell @KristinBaver all about them.
Site tags: #StarWarsBlog