Check out the new trailer for Season 2, insights into the making of the series, and more.
Fall in, soldiers. At Star Wars Celebration Anaheim 2022, fans of Star Wars: The Bad Batch received a briefing on what's to come in Season 2 of the animated series, the making of Season 1, and much more. Moderator David Collins welcomed Brad Rau (executive producer/supervising director), Jennifer Corbett (executive producer/head writer), Matt Michnovetz (story editor), Bradley Dee Baker (voice actor behind the Bad Batch), and Michelle Ang (voice of Omega) for an in-depth discussion on everything Clone Force 99. "I am so proud of this group," Dave Filoni said in a surprise introduction. "What they've made with Bad Batch is just absolutely incredible." Here are six highlights from the conversation.  

1. The Season 2 trailer is here; it's got some surprises. The team is looking for allies, new dangers lurk, and could that be Gungi, the Wookiee Padawan, we see?
2. A thrilling clip from next season highlights how "some time has passed," according to Jennifer Corbett. And as is often the case with families, some things have changed for our favorite motley clone crew -- some things have stayed the same.Played just for the room, this preview begins with the Bad Batch's ship, the Marauder, parked on a tropical world. Tech tests Omega, with longer hair and looking a little older, on Imperial ships, but study time comes to halt when Hunter and Echo find themselves on the run from giant crab-like creatures. (So, a typical day for the Bad Batch.) The beasts soon arrive at the ship, and Omega jumps into action. It was funny, action-packed, and Bad Batch to the core.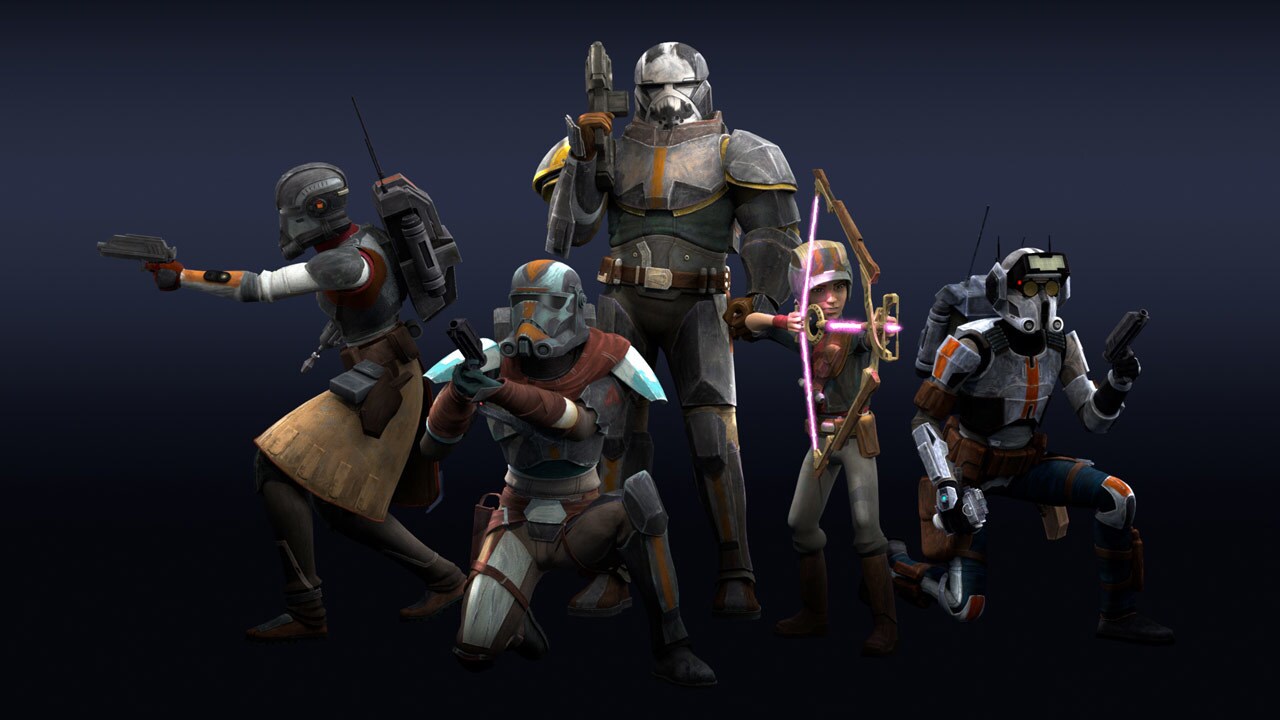 3. The Bad Batch have new looks. As seen in the trailer and in the in-panel clip, they've updated their wardrobe: the Bad Batch's armor is a bit more patchwork, and Omega sports her own helmet now. Overall, there's more color as well. "We worked really closely with Dave [Filoni] to make sure they look right," said Brad Rau. "We iterated on these characters to get that kit-bashed, worn-through feeling, which really mirrors where they're at at this point, very early on in Season 2."
4. Can Crosshair be redeemed? No one is saying. "Does he want to be redeemed right now? He's a very interesting guy," teased Rau.
5. George Lucas and Dave Filoni named the Bad Batchers. The idea for an elite squad of clones came directly from Lucas during the making of Star Wars: The Clone Wars. According to Matt Michnovetz, it was the Star Wars creator and Clone Wars supervising director Dave Filoni, possibly with input from writer Brent Friedman, who came up with each member's name. But arriving at the team's monker was a different story. "We were in the writers' room, and we had a couple of debates about what the name would be. It sort of came out as a joke," Michnovetz said. "Had a kind of Dirty Dozen thing going on, and it just stuck."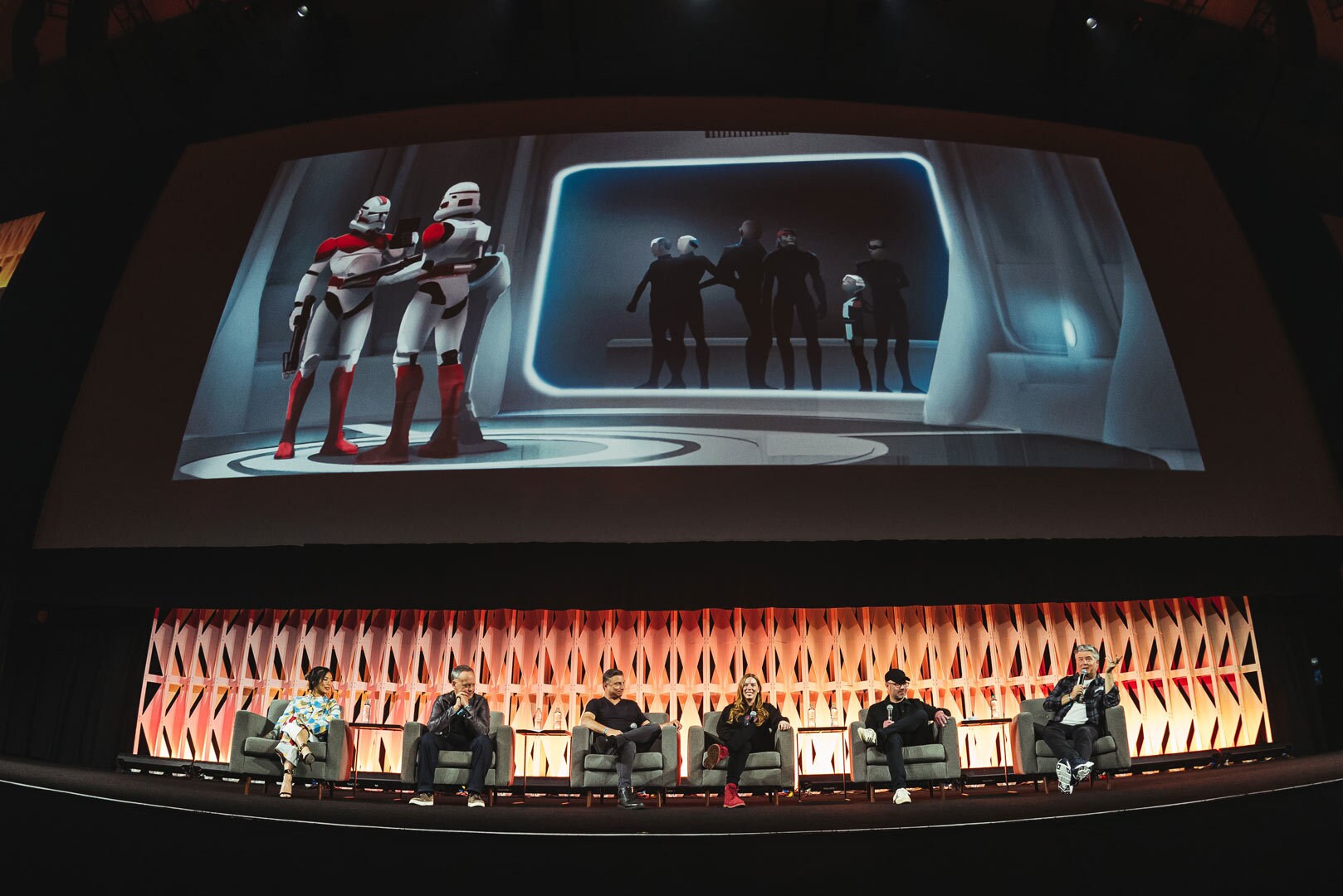 6. For Michelle Ang and Dee Bradley Baker, their favorite scenes from Season 1 were with each other. Ang cited the scene in which her character shows compassion to Crosshair. "I just remember recording that, and I Iove those big emotional moments," she said, noting Omega's ability for forgiveness as being meaningful.

Baker picked the moment in which Wrecker, the muscle of the team with a heart, prepared a room for Omega. "It's such a touching, beautiful gesture and moment that really plants the flag of what they have to learn and what they're going to try to make work, as the universe shifts from a Republic to tyranny," Baker said. But he also loved the cafeteria food fight. "That's a lot of fun," he said laughing.