Executive producers Jon Favreau and Dave Filoni took fans on a look back -- and ahead -- at The Mandalorian and the "Mandoverse."
Soon Sabine Wren will be reunited with Ahsoka Tano -- in live action.
On Saturday at Star Wars Celebration Anaheim 2022, executive producers Jon Favreau and Dave Filoni invited fans for a sneak peek at what's the come in The Mandalorian Season 3 and Ahsoka, which began production earlier this month. In an unexpected reveal, the filmmakers introduced live-action Sabine Wren, Natasha Liu Bordizzo, and the first footage from the forthcoming series, as well as panelists Rosario Dawson (Ahsoka Tano) and Chopper.
The star-studded panel also included surprise guests Pedro Pascal (Din Djarin), additional Mandalorian performers Brendan Wayne and Lateef Crowder, Giancarlo Esposito (Moff Gideon), Emily Swallow (The Armorer), Carl Weathers (Greef Karga), Temuera Morrison (Boba Fett), Katee Sackhoff (Bo-Katan), newly announced Season 3 executive producer Rick Famuyiwa, and Grogu. Plus, fans in the room were treated to an extended look at Season 3 footage from The Mandalorian, with even more scenes than previously shown at Thursday's showcase. Here are seven of our favorite moments from the panel hosted by Ash Crossan.
1. The Star Wars Celebration crowd let their love of the series be known. "My heart just exploded inside my body," Pascal joked as fans loudly proclaimed their appreciation for the Dadalorian. "It's the closest I've ever come to being a dad."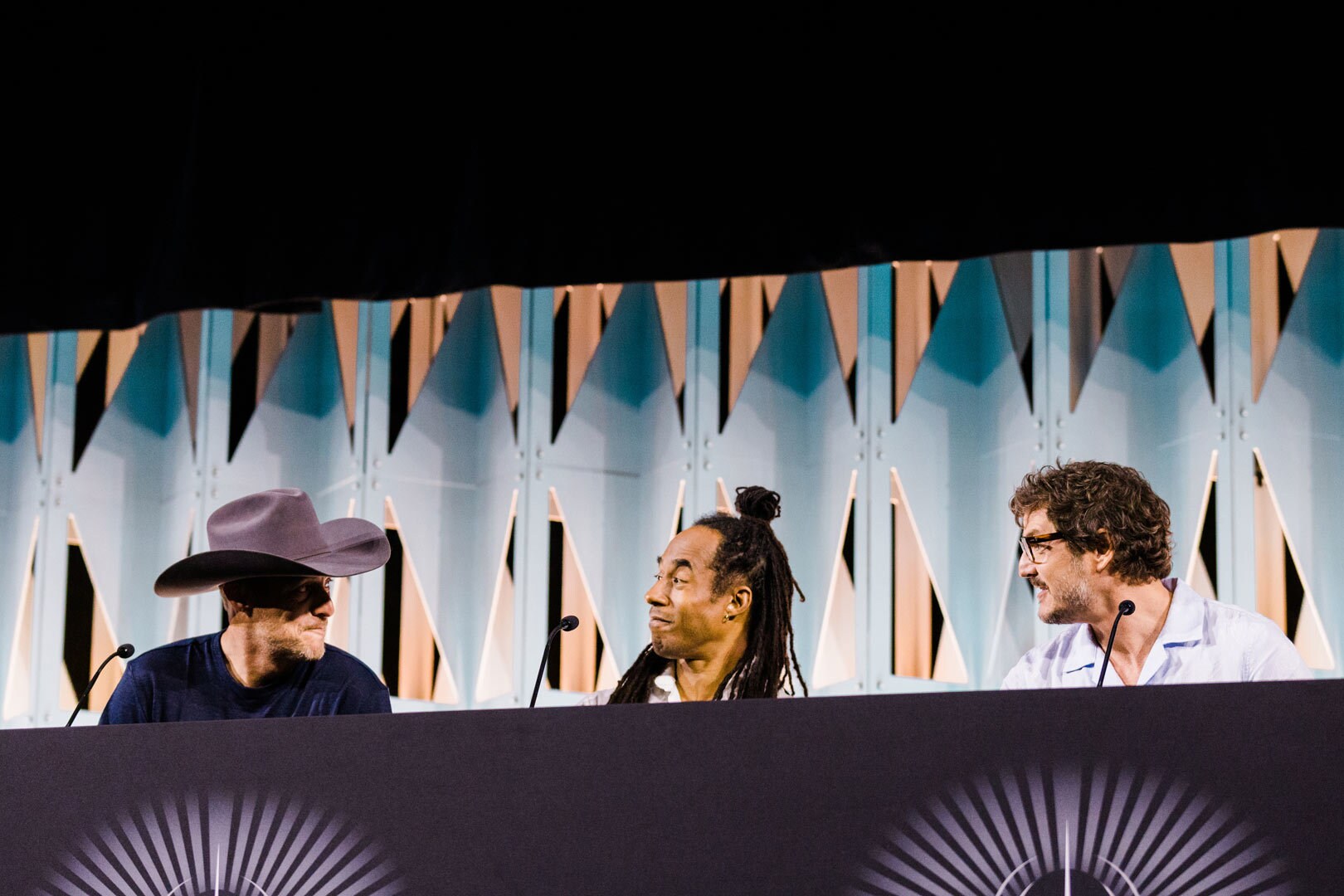 2. It truly takes a trio to bring Din Djarin to life. Pascal was joined by Wayne, the grandson of the legendary John Wayne, and Crowder. The two stuntmen lauded the inclusive and generous team that comes together to pair Pascal's acting in the role with their physical performance skills. "It's always been apparent to me the responsibility we had," Wayne noted. "You all matter to us."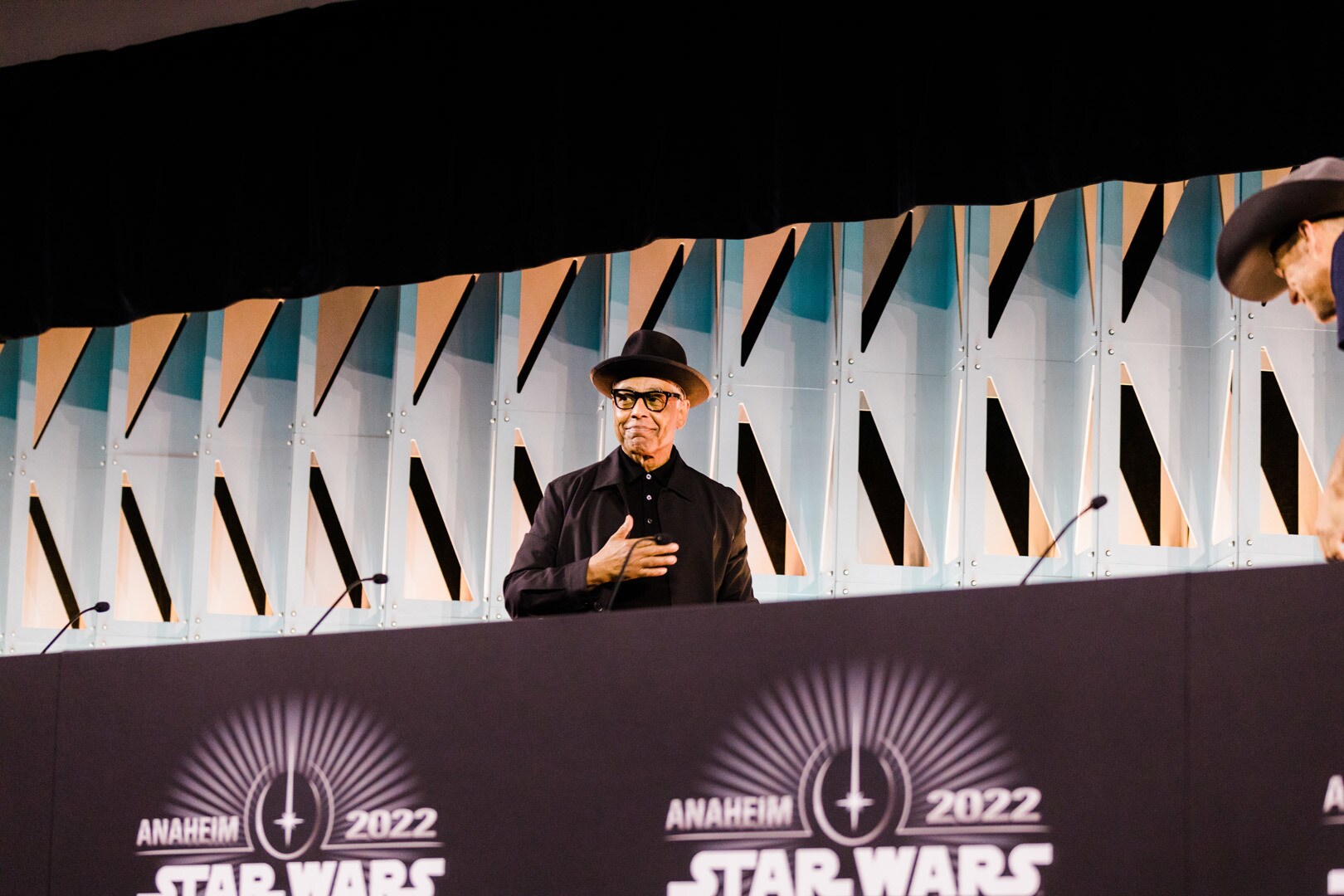 3. Moff Gideon has a softer side. After pulling out Swallow's chair, Esposito got emotional onstage discussing how much working on The Mandalorian has meant to him, especially Favreau telling him "I trust you."
Even for an actor with such a storied career, that support changed him. "When you work with folks that allow you to extend yourself, that empowered me. And isn't that what our show is about? Empowerment. That changed my existence as an actor...it didn't go to my ego, it went to my heart and my soul. And I'm thankful for that particular moment I'll never forget."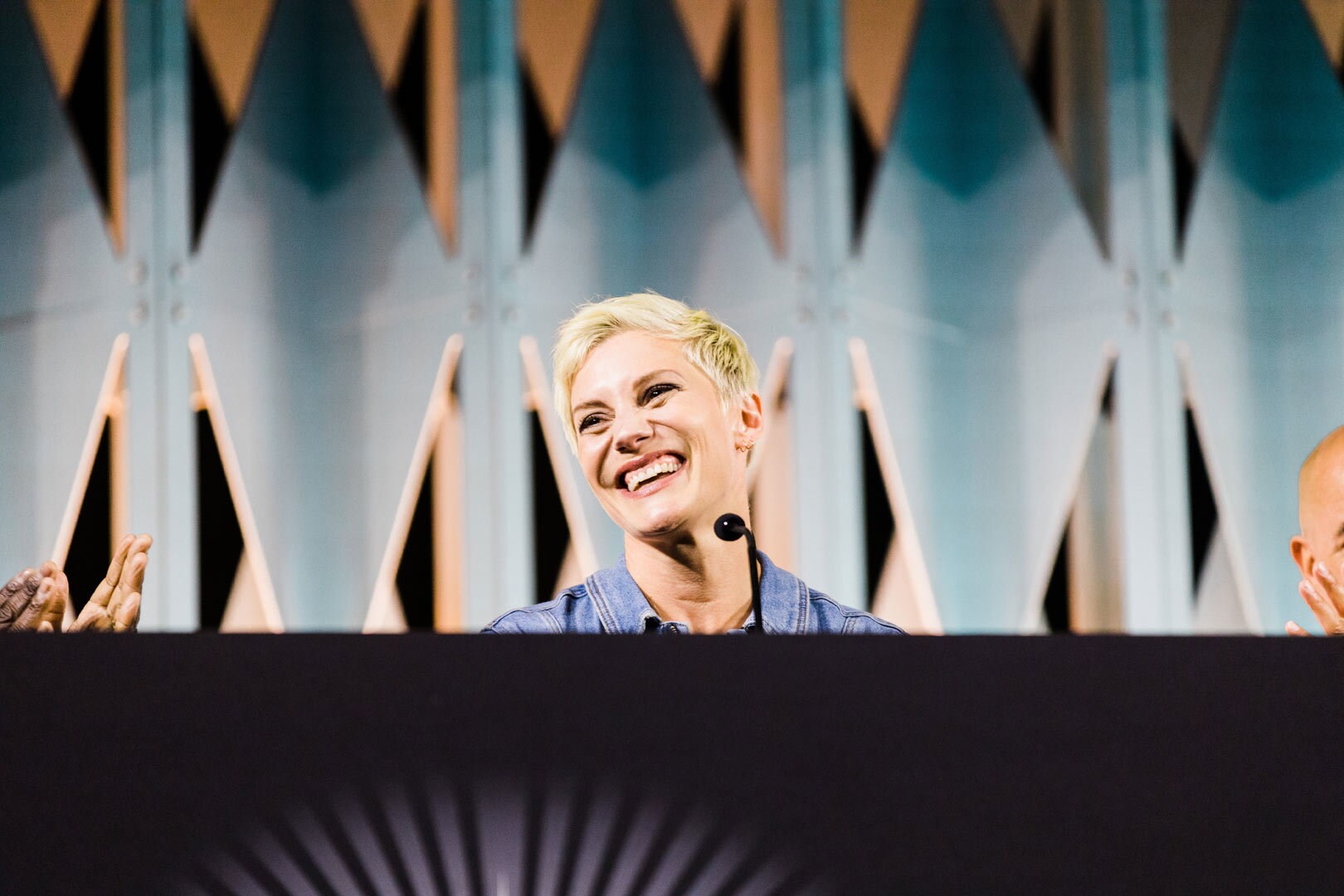 4. Bo-Katan and Pre Vizsla are still feuding. Asked if there was anything to share about Season 3, Sackhoff offered: "[Bo's] head is still attached!" spurring Favreau to call out the jab at the character he voiced alongside Sackhoff in Star Wars: The Clone Wars who met his end in the animated series. "Thanks, Dave!" Favreau quipped.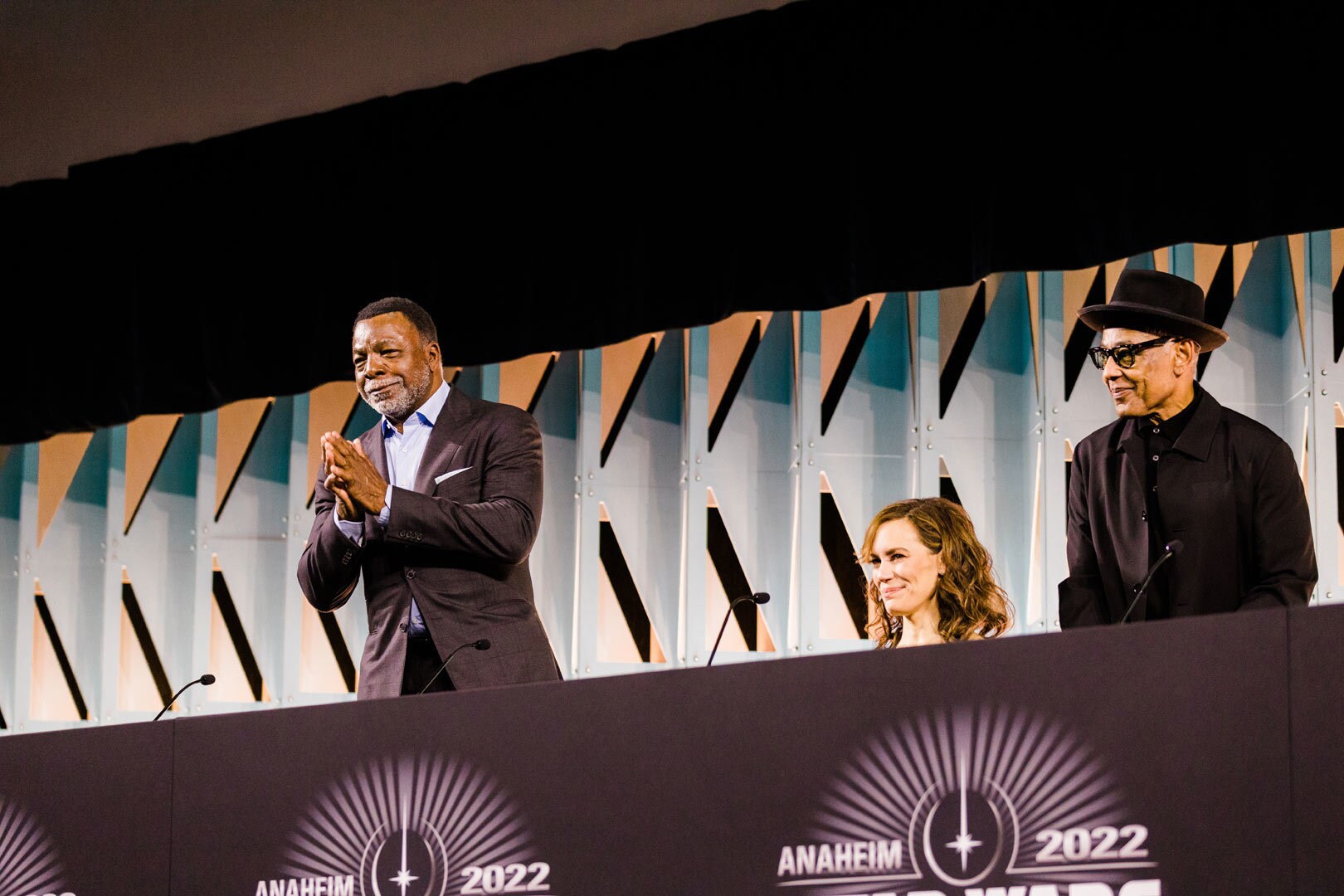 5. Season 3 is going to be an emotional rollercoaster. Teaser footage showed Katan on a throne, the return of Greef Karga, Peli Motto, Dr. Pershing, and a slew of Mandalorian warriors, as well as Din Djarin and Grogu traversing the galaxy together once more. The first episodes arrive in February of 2023.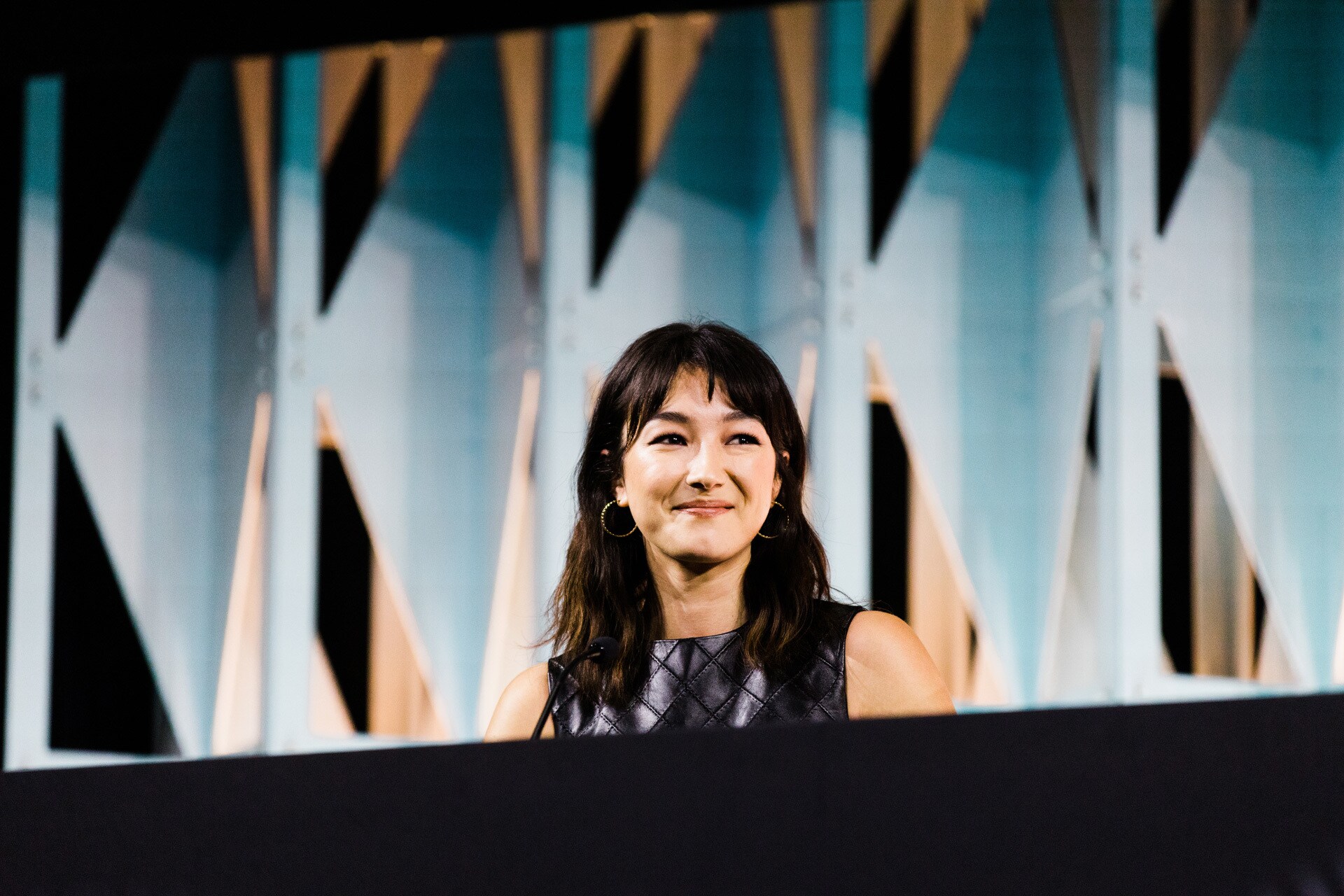 6. Ahsoka will bring some Star Wars Rebels favorites to live action. The titular Tano will lead a cast including newcomer Natasha Liu Bordizzo, who took the stage to cheers so loud it was difficult to hear her name. "It is an honor to be here," she said after hugging Dawson. "So much I could say..." she joked before Filoni interrupted. "Not much, though!" But Bordizzo still had more to tease. "I think you guys are going to be really excited about the journey she's about to have." Other footage showed the mural of the Ghost crew and a Twi'lek with green lekku who might just be Hera Syndulla -- although we'll have to wait and see for sure.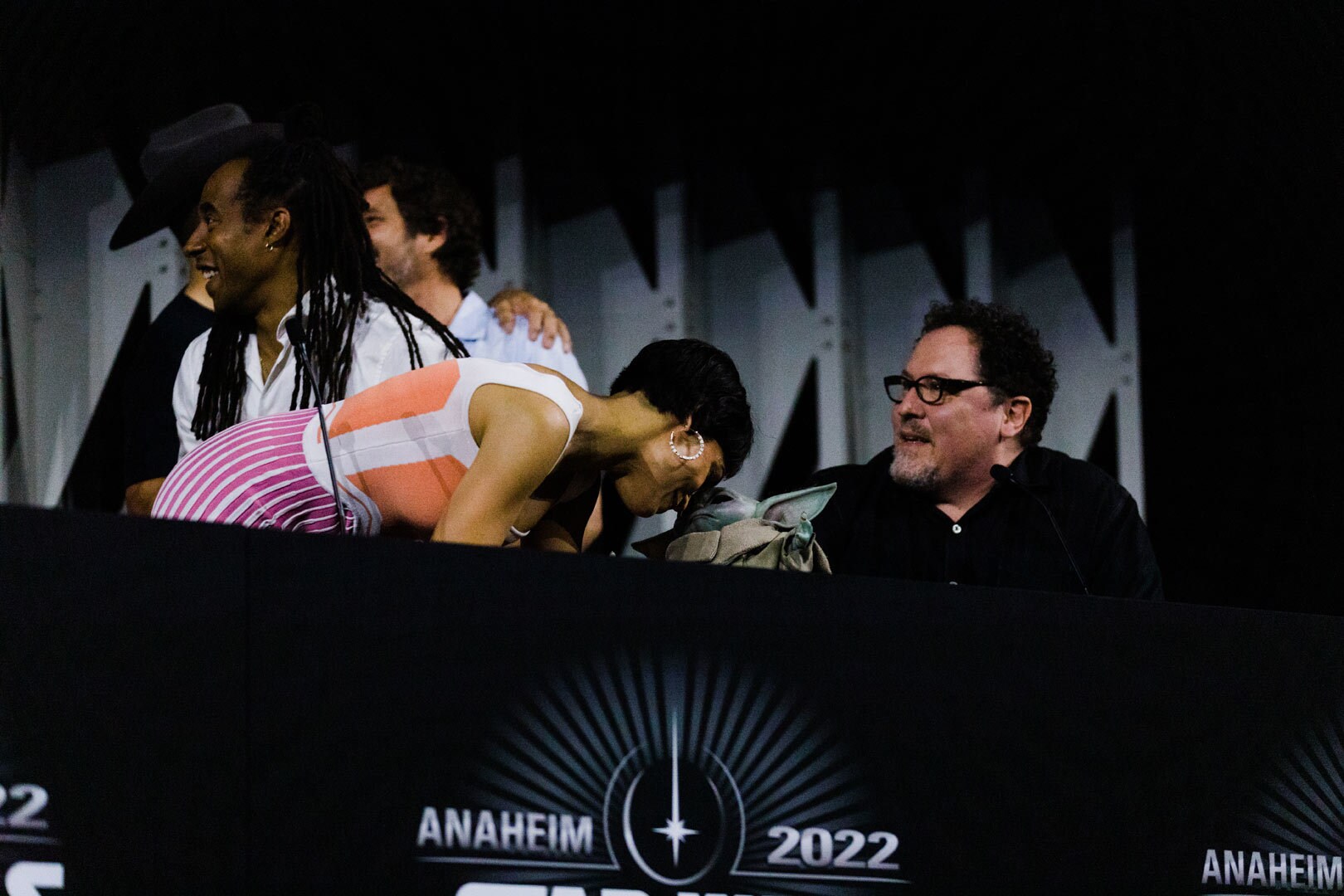 7. Grogu is a scamp in real life, too. As the panel neared its end, Favreau revealed one last surprise: Grogu himself. The fan-favorite character waved, gestured, and looked around at the crowd as the cast members surrounded the character for photos. Dawson took a quiet moment to hold the child's hand and touch her forehead to his, while Pascal instinctively rushed toward Grogu, planting himself between the two executive producers as Filoni joked, "Now our new show My Three Dads!"