Get insights from some of the biggest Star Wars authors and see new covers and preview pages!
Lucasfilm's creative director of publishing, Michael Siglain, led an all-star panel of Star Wars authors today at San Diego Comic-Con, including: Lou Anders (Pirate's Price), Katie Cook (Creatures Big & Small), Zoraida Córdova (A Crash of Fate), Delilah Dawson (Black Spire), E. K. Johnston (Queen's Shadow), George Mann (Myths & Fables), Brian Rood (The Skywalker Saga), Cavan Scott (Dooku: Jedi Lost), Kevin Shinick (Force Collector), Charles Soule (Darth Vader: Dark Lord of the Sith), Timothy Zahn (Thrawn: Treason), and Rebecca Roanhorse (Resistance Reborn). They discussed their love of Star Wars, upcoming books and comics, and revealed some exciting new projects. Here are the highlights, along with a first look at new covers and art.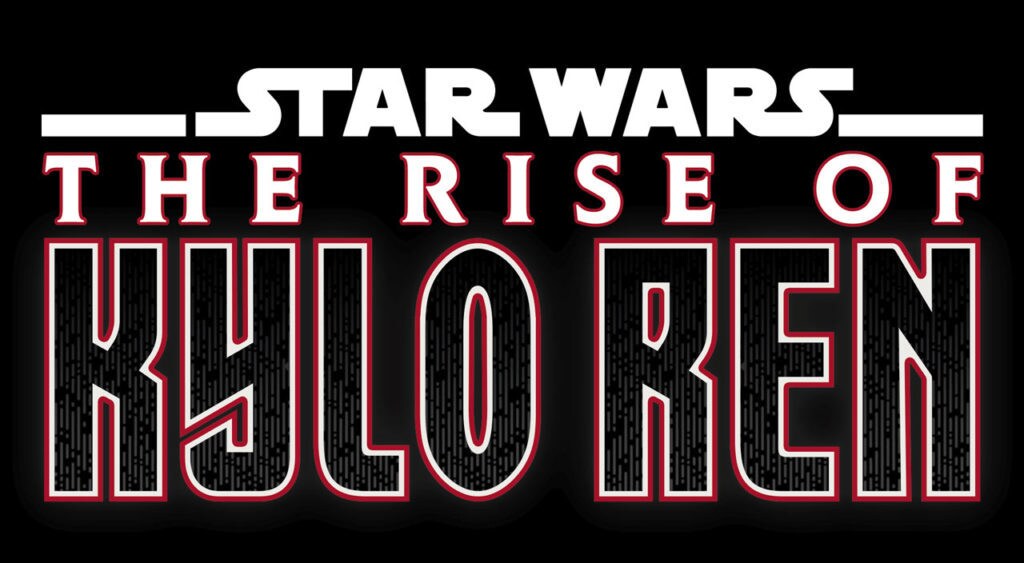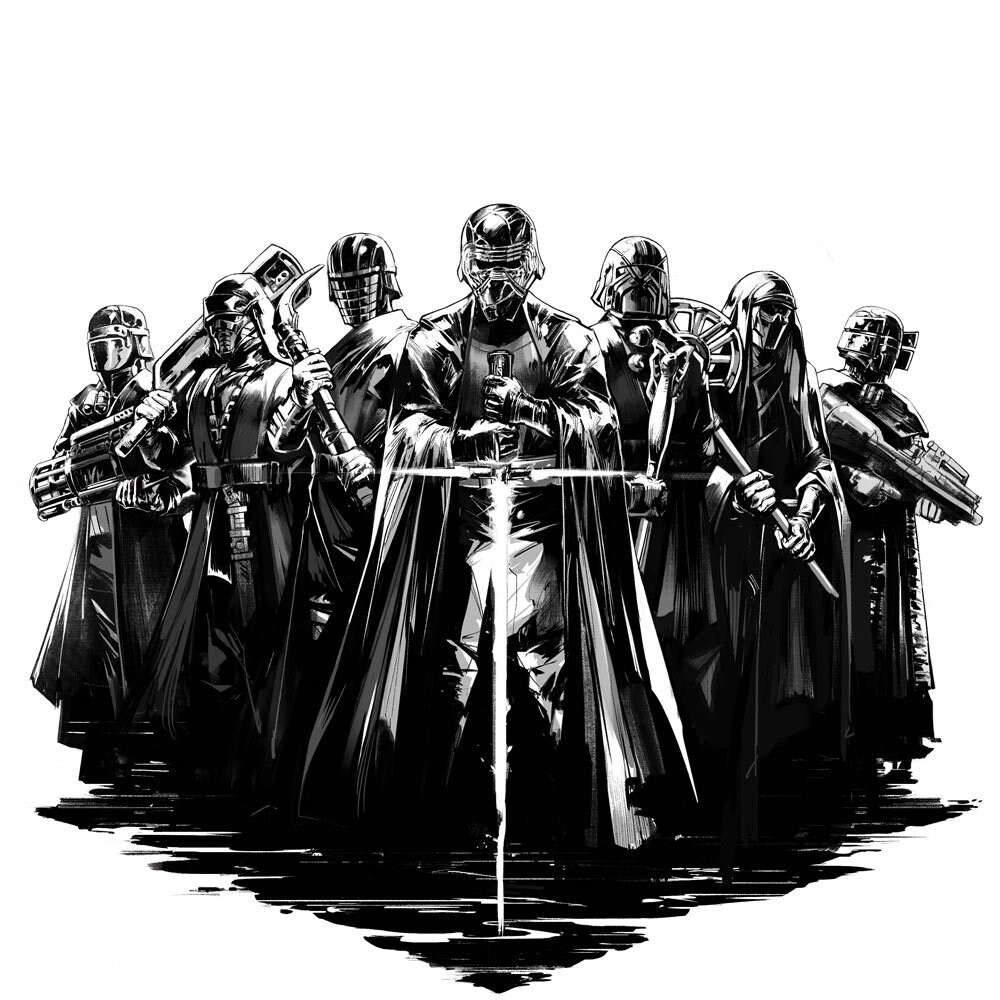 1. Marvel's The Rise of Kylo Ren is coming in December. Charles Soule announced the four-issue miniseries, and could not contain his excitement. "I can't believe I'm doing it," he said. "It's astonishing."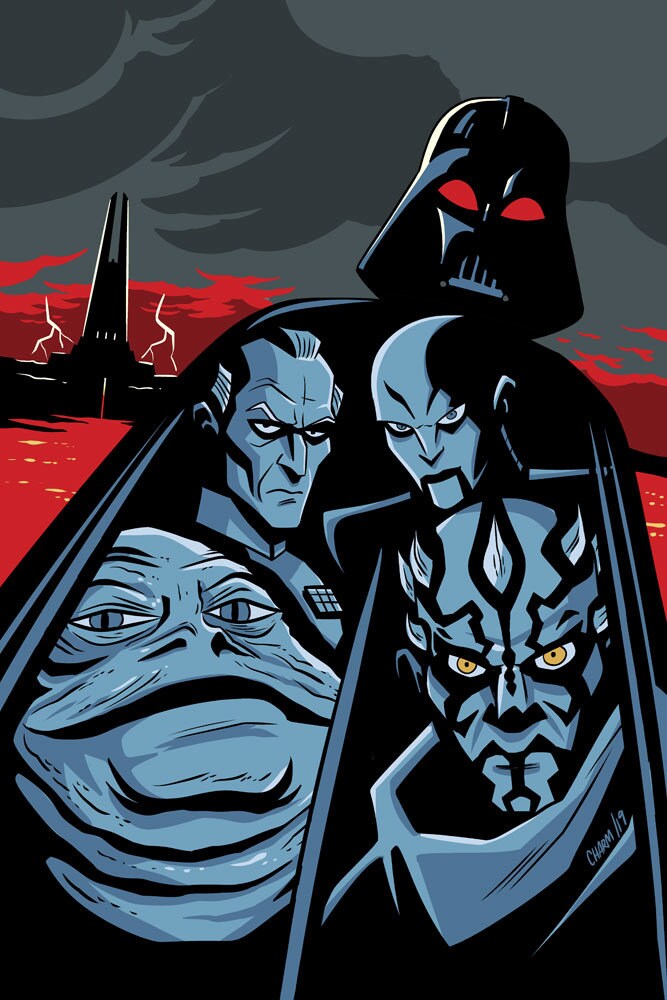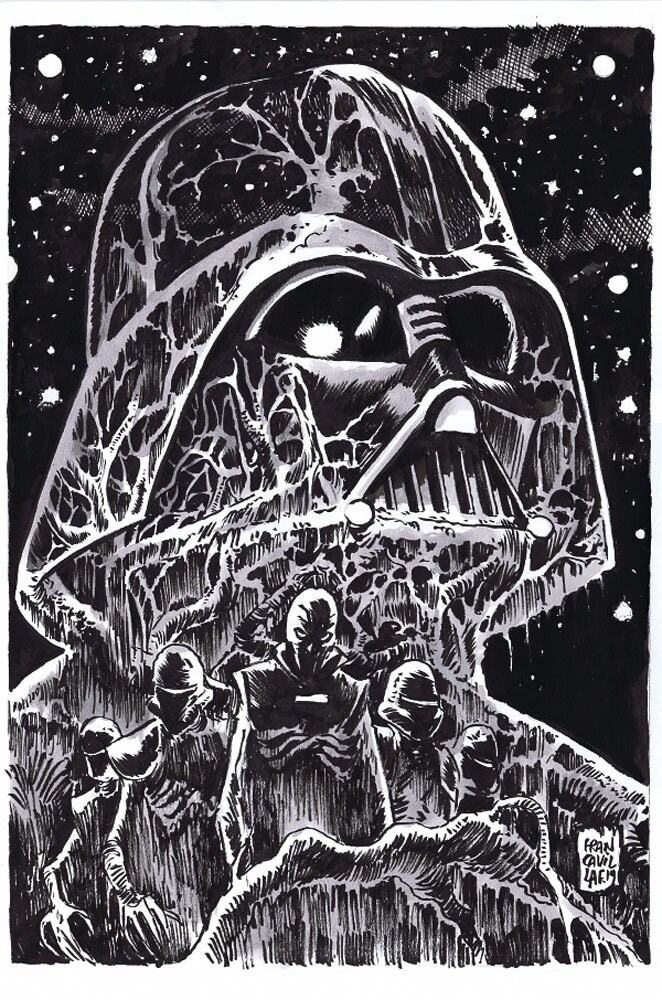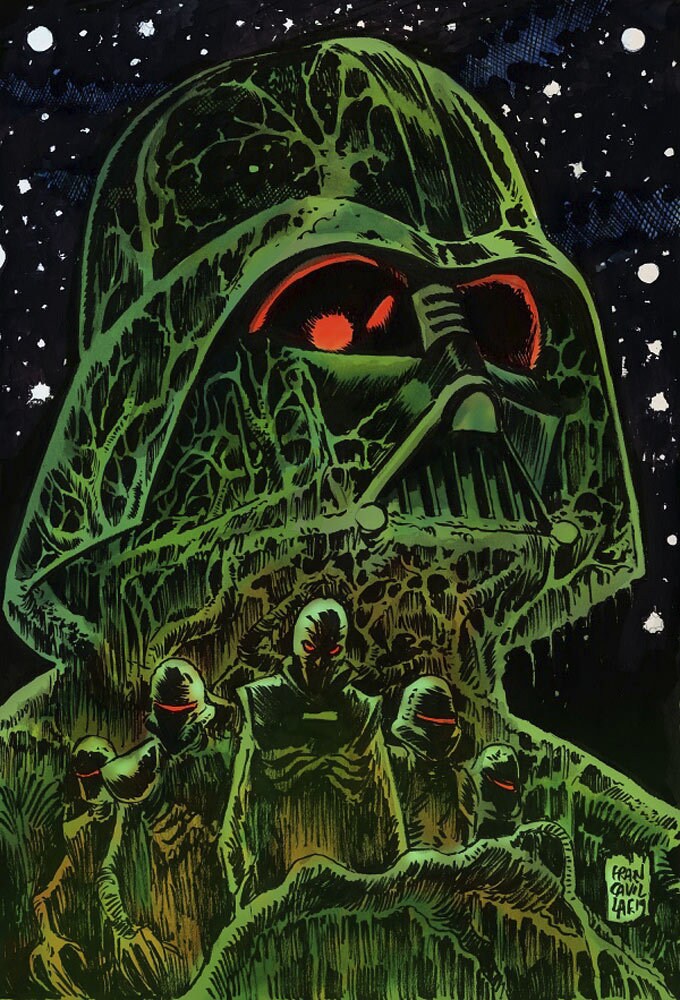 2. Return to Vader's Castle, another collection of spooky stories coming for Halloween season, will focus on the bad guys. Stories will center around Darth Maul, Asajj Ventress, Jabba the Hutt, Darth Vader, and Grand Moff Tarkin. In the original Tales from Vader's Castle series, writer Cavan Scott turned Christopher Lee's Count Dooku into a vampire; now, he's turning Tarkin -- or Peter Cushing, another horror icon alongside Christopher Lee -- into a classic archetype. "Long ago, Grand Moff Tarkin created a monster," said Scott, "who's now coming after him." Horror fans, rejoice: black-and-white covers will also be available. In addition, a print version of Scott's Dooku: Jedi Lost -- previously an audio-only release -- is on the way in October.
3. The panelists recounted what Star Wars means to them, and for each, it's something different. "For me it's the fact that Star Wars is magical, Star Wars is an adventure," said Katie Cook. "There is some character that you have found that is the person you latch onto. 'This is me, this is who I relate to.' It really connects you to the story."
Timothy Zahn cited the originality of Star Wars as being particularly powerful. "It's the overall feel of the universe. A unique combination of friendship, love, loyalty, danger, humor, adventure. It's a mix that no one had seen before George Lucas put that Star Destoyer across the top of the screen, and coming back to that universe is just a joy every time I do it."
4. E.K. Johnston, writer of the acclaimed, Padmé-handmaiden-centric Queen's Shadow, has a surprising choice for favorite character to write. "I thought for sure that Sabé would the character that I liked writing the most, but it turns out the character I like writing the most is Palpatine," she said with a laugh. "Because you just imagine the worst thing that anyone would do, and then do that." Johnston discussed the warm reaction to Queen's Shadow, and remains thrilled that she had the chance to write it. "I feel like we waited 20 years for this book," she said.
5. Thanks to Lucasfilm's Star Wars: Galaxy's Edge books and comics, many of the panelists helped define the history of the new Star Wars-themed land at Disney Parks. "I was just at Galaxy's Edge this Monday and Tuesday," Lou Anders said. "And it was the hardest thing I've ever done in my life, to stand in that line of hundreds of people, and not scream, 'I wrote the book about this ride…so let me go to the front!'"
Zahn seemed especially pleased that there's blaster fire in Oga's Cantina -- a detail that stems from his latest Thrawn trilogy. For Zoraida Córdova's new A Crash of Fate, which is set on Batuu, she wanted direct connections. "I really wanted to include all of the things you're going to be able to experience. The drinks, the animals, the market," she said. "All of that research was really fun."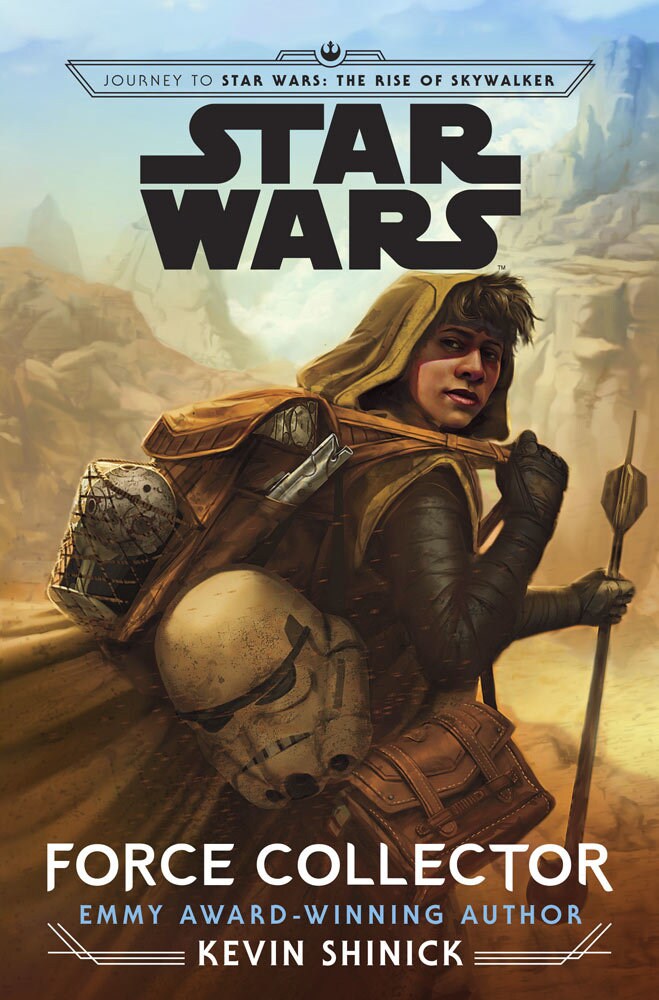 6. In Journey to Star Wars: The Rise of Skywalker's Force Collector, Kevin Shinick strove to present a feeling of mystery -- one pulled from when we didn't know a galaxy far, far away. "What I wanted to do was try to capture that feeling of not knowing Star Wars, not knowing who the Jedi were," he said. As such, Force Collector is set on a world with fewer resources in terms of historical knowledge, which propels the story's protagonist on his adventure. When the main character touches an object, Shinick explained, he can see its history; his grandmother believes he may be Force-sensitive, and encourages him to head out on his own. "She's like, 'I think if you go out into the world…life will teach you the way.'"
See more new covers and interiors revealed at the panel below! You can find more information on Journey to Star Wars: The Rise of Skywalker titles in StarWars.com's complete rundown.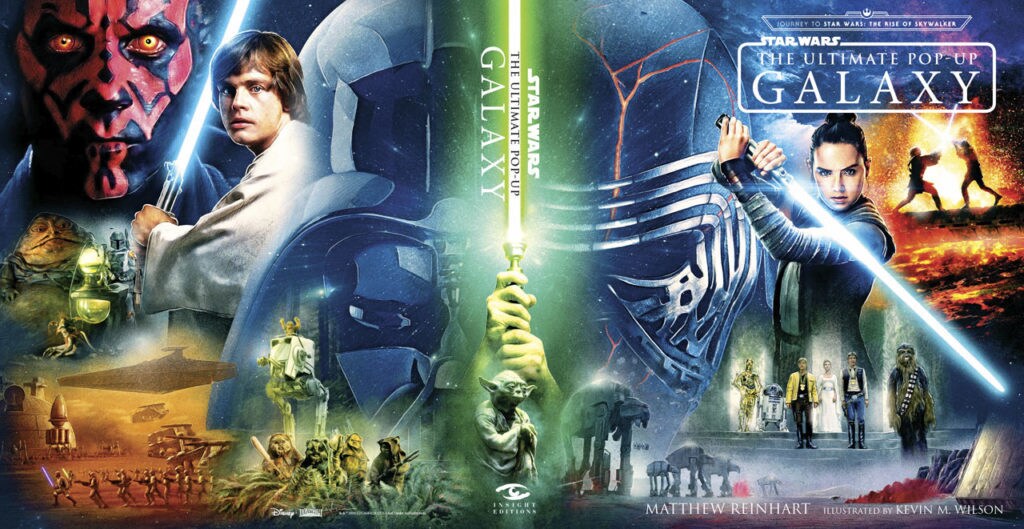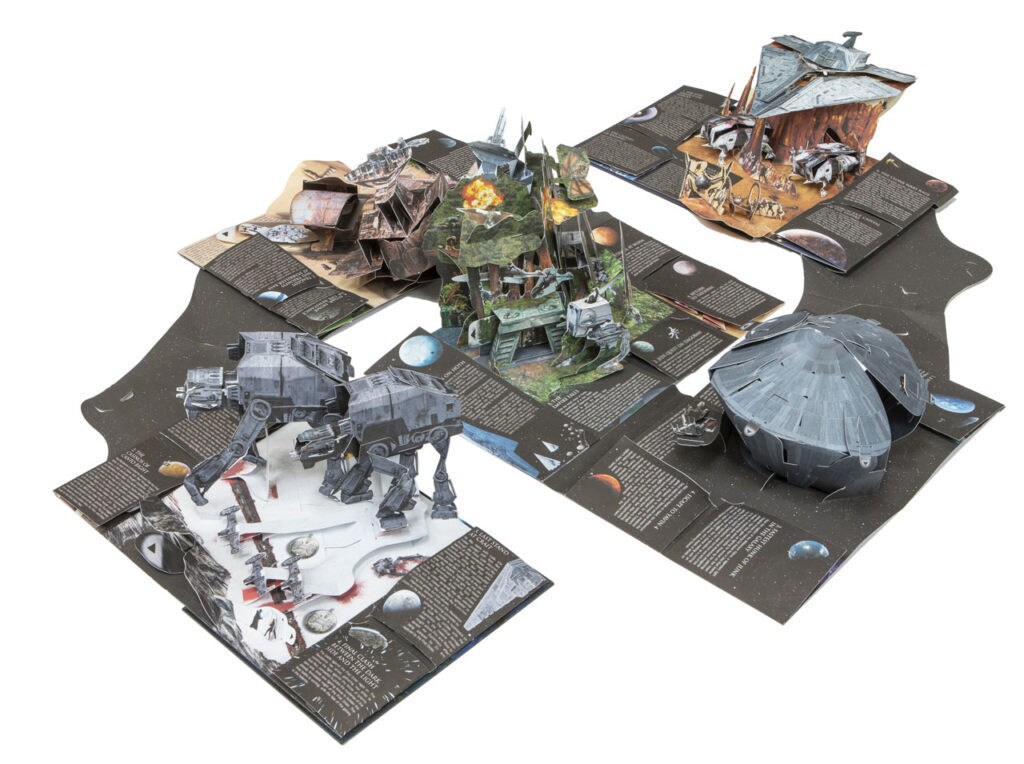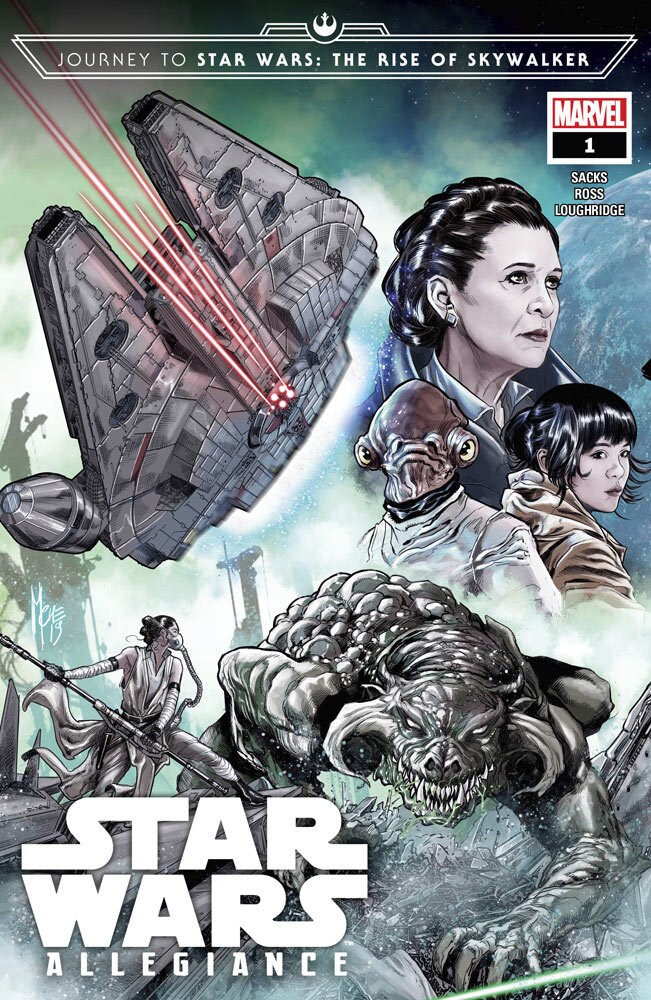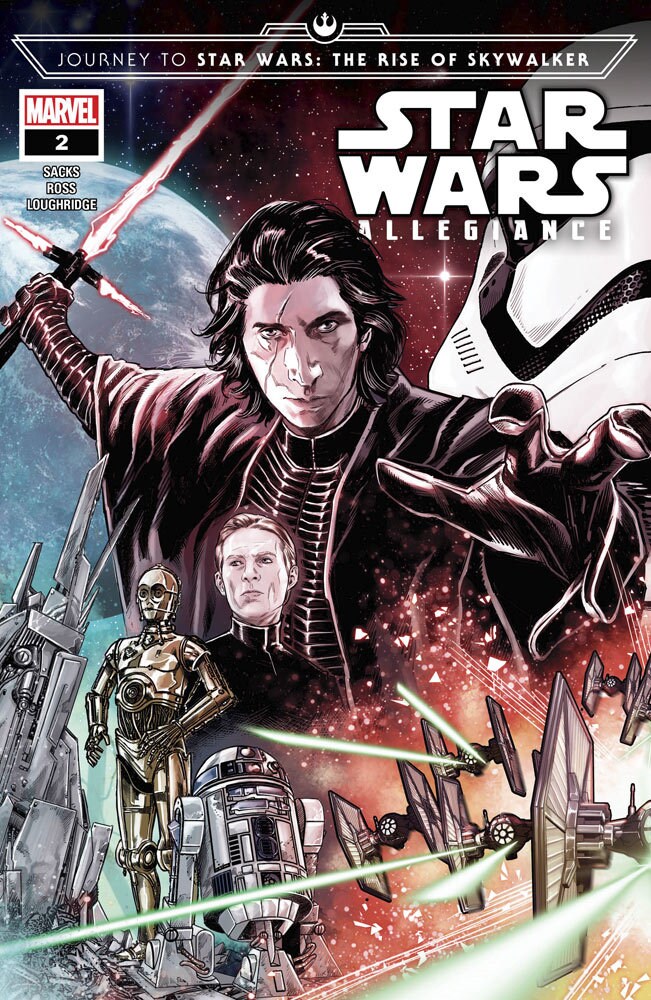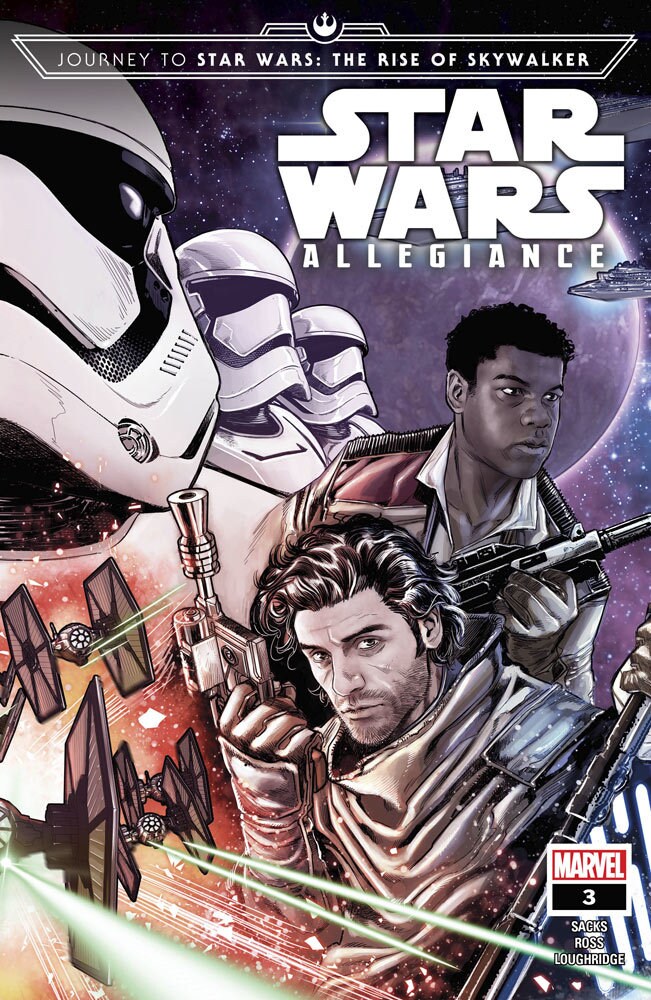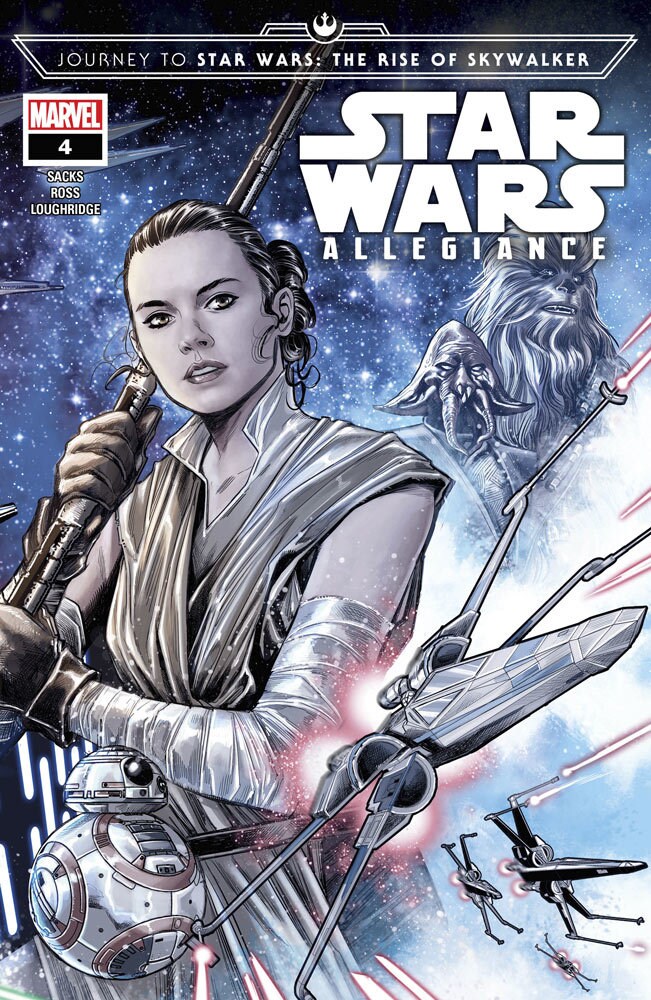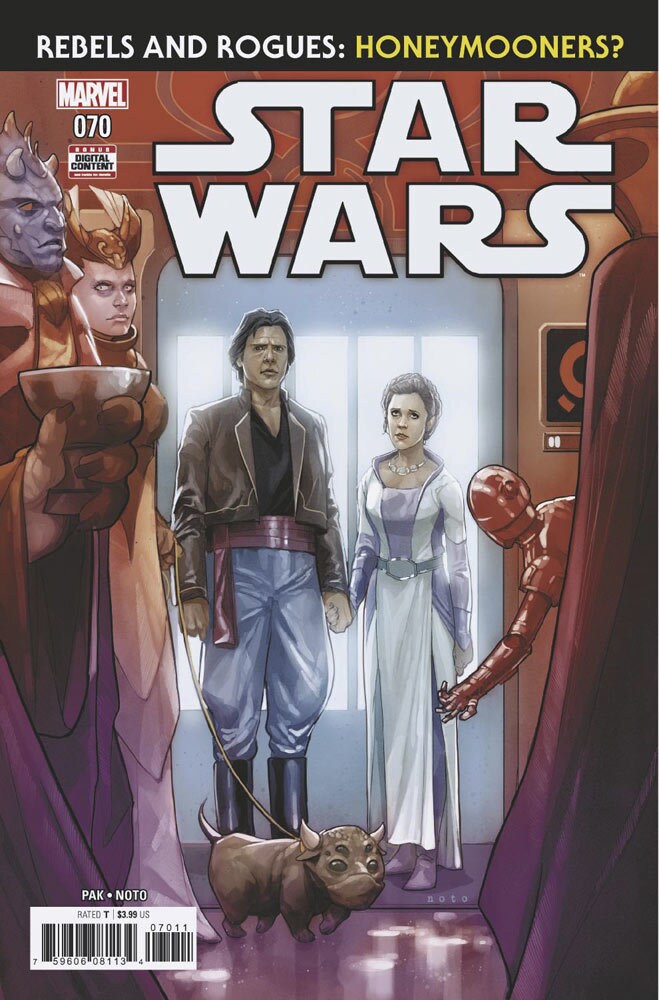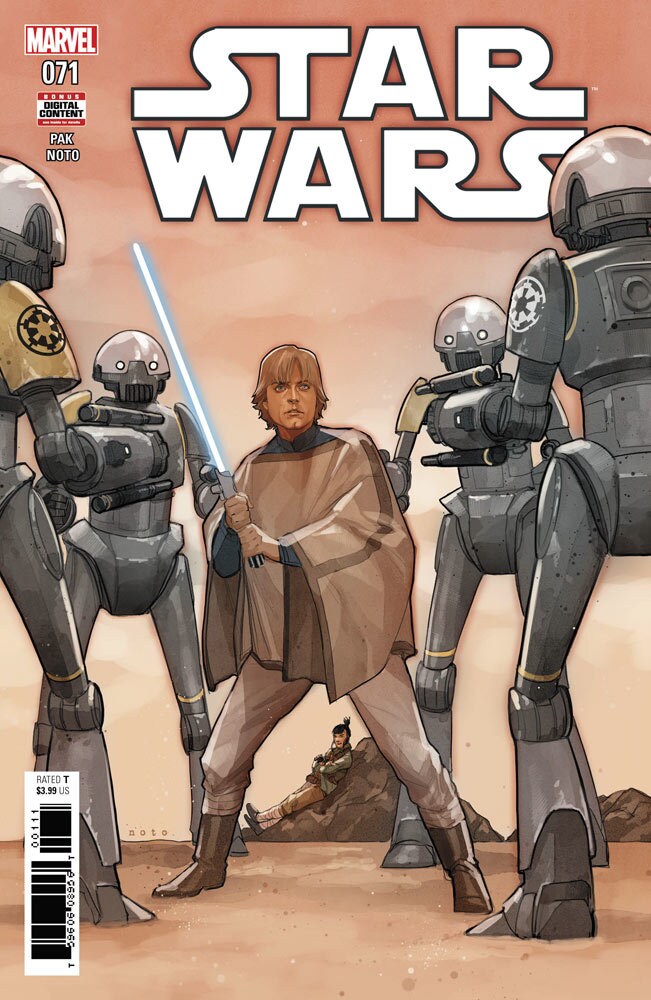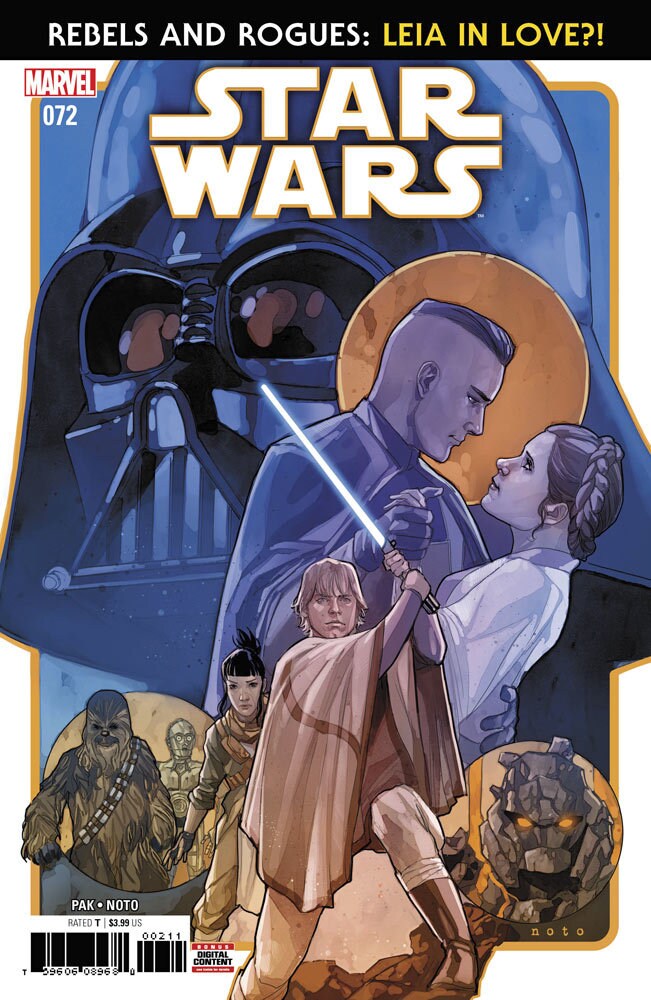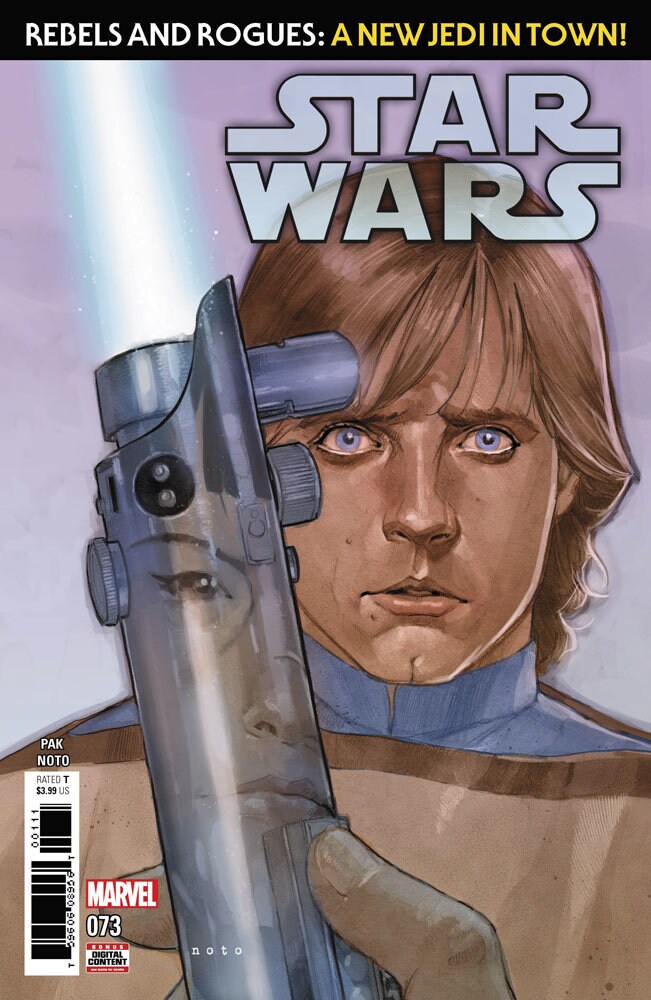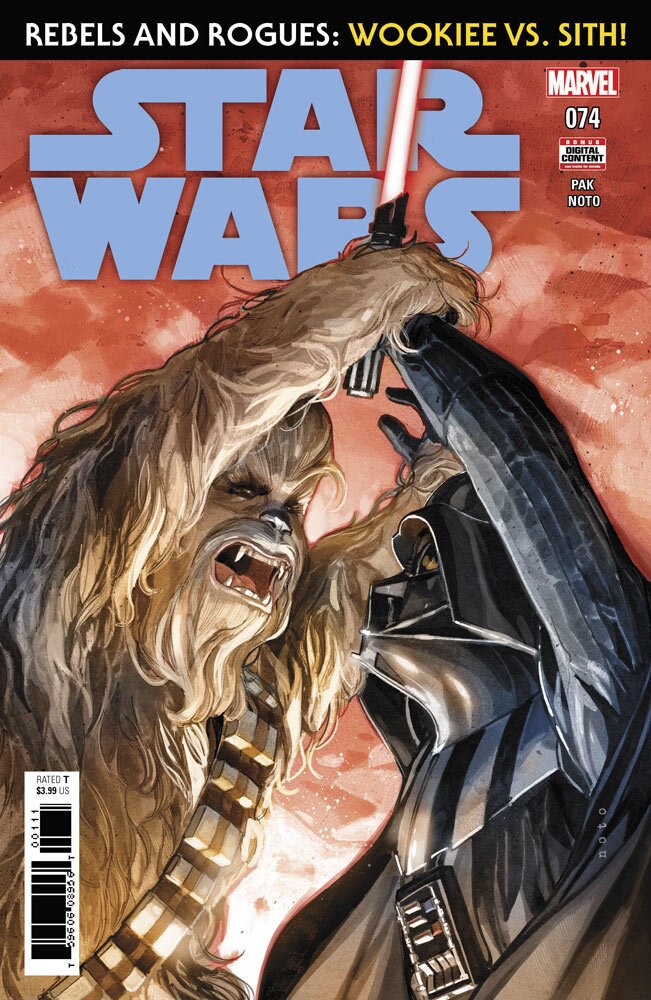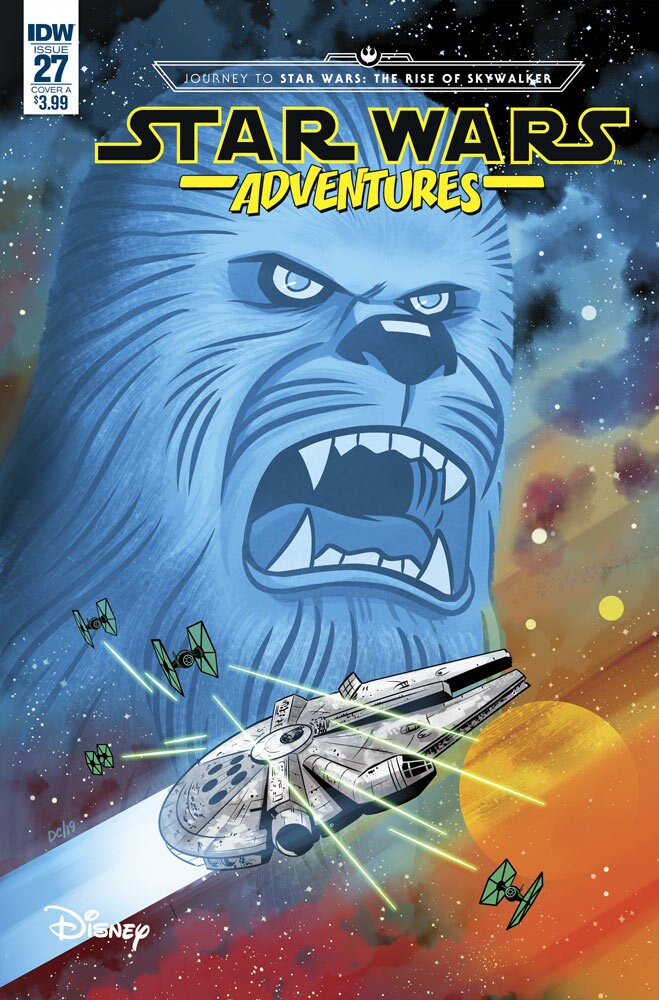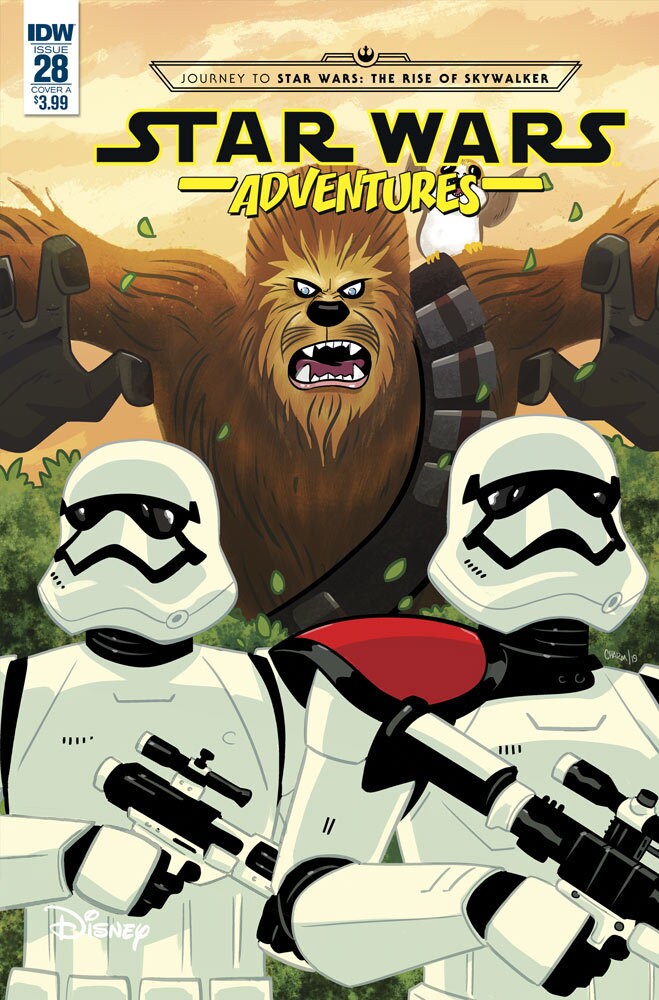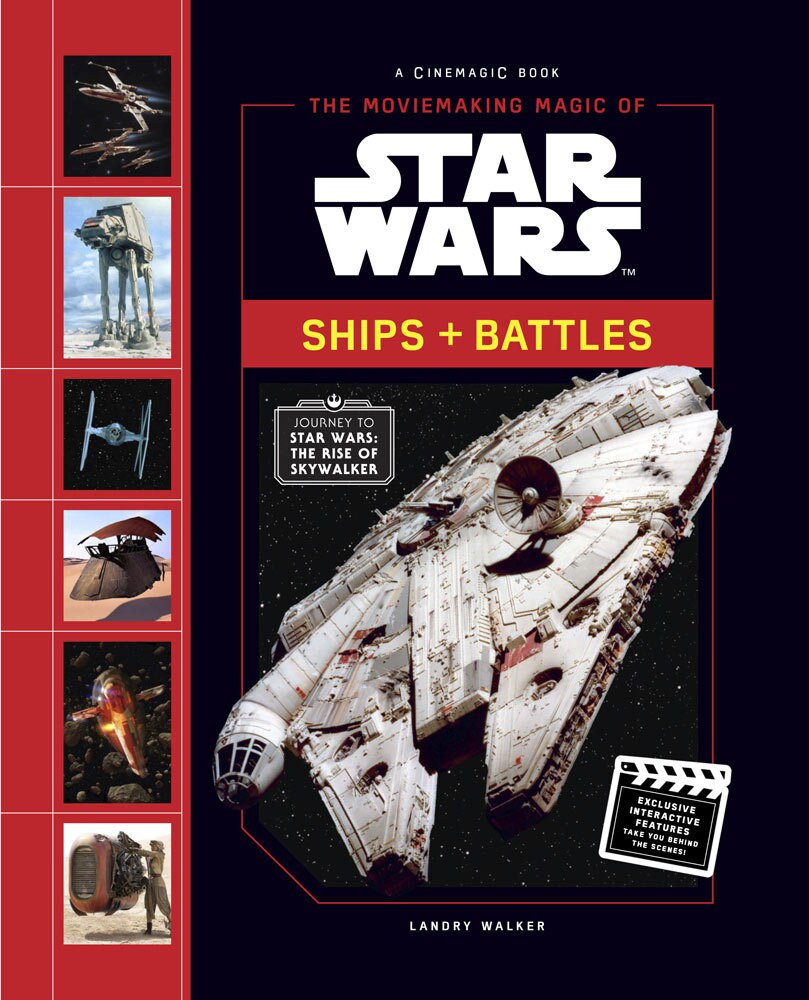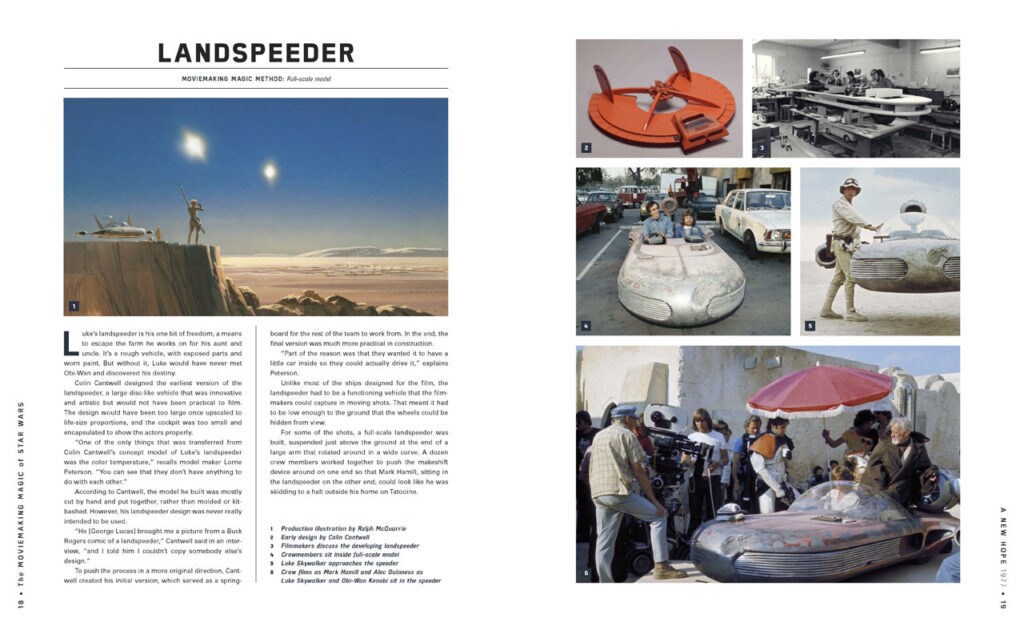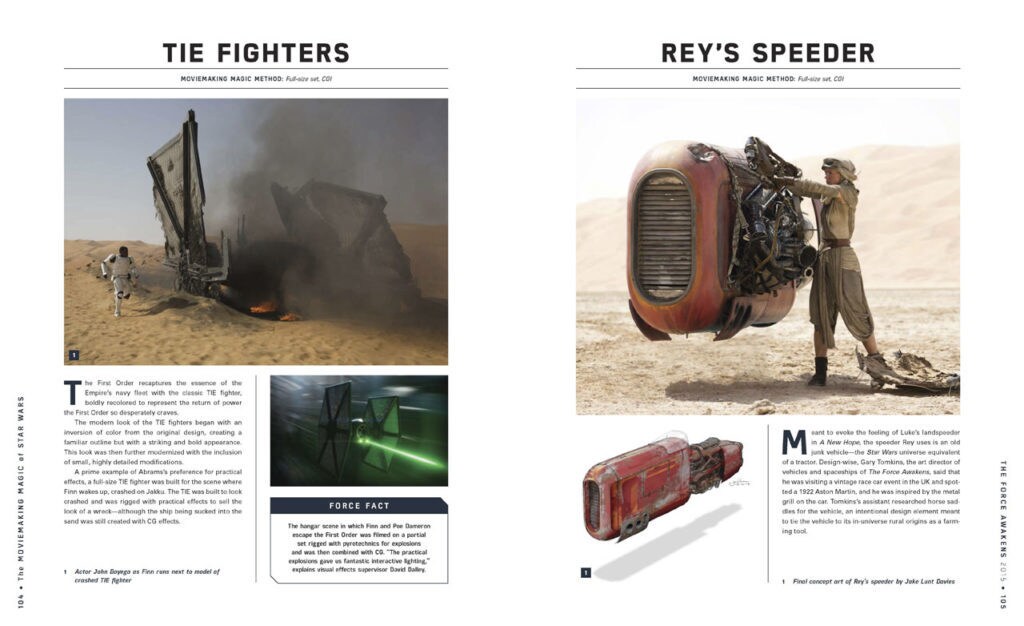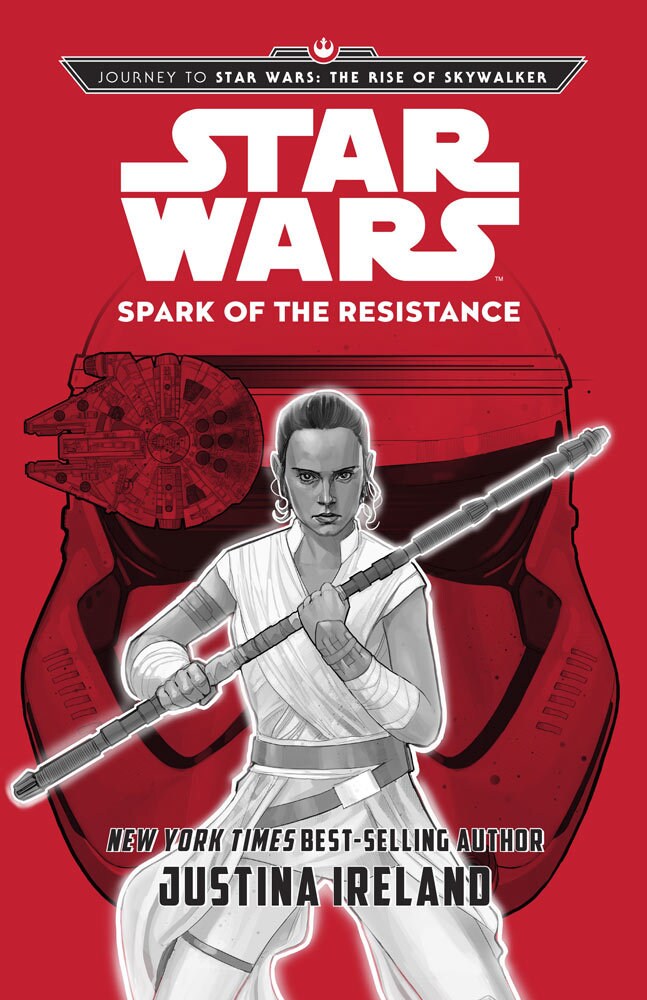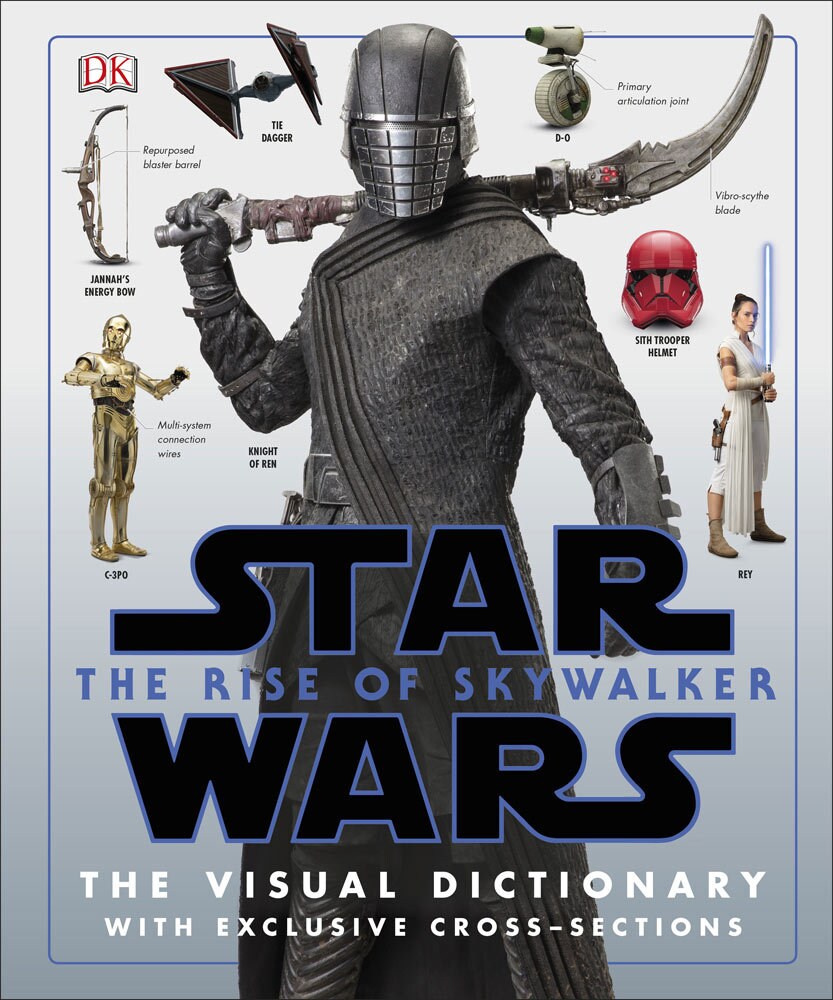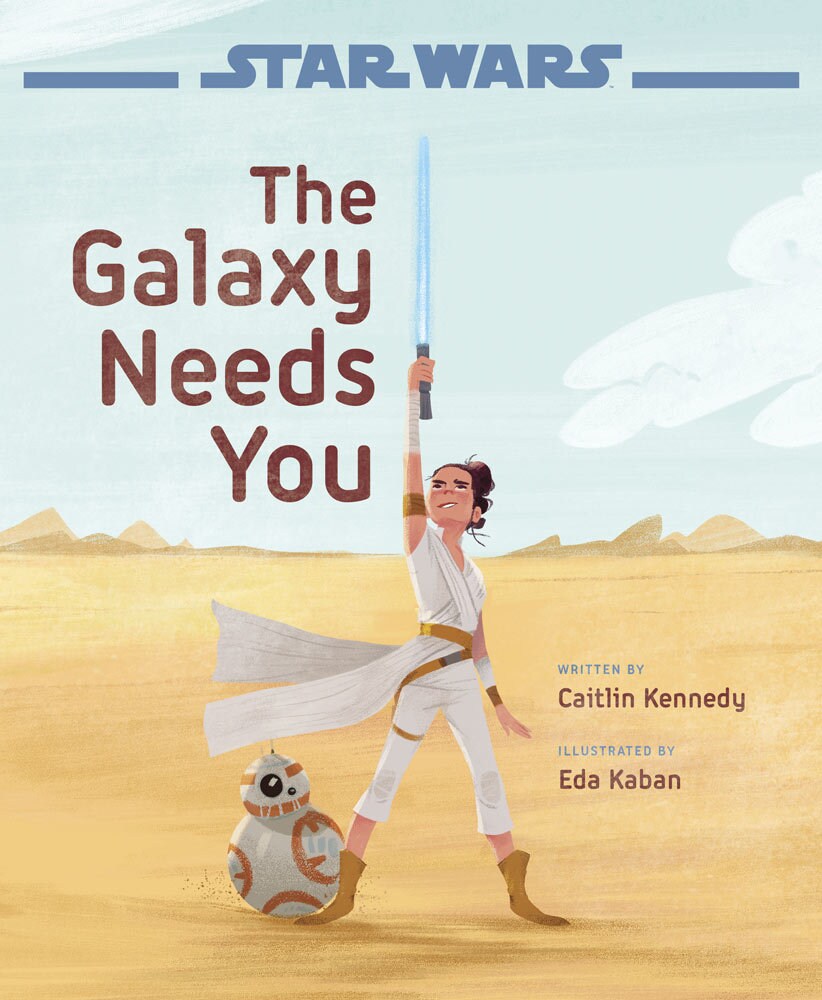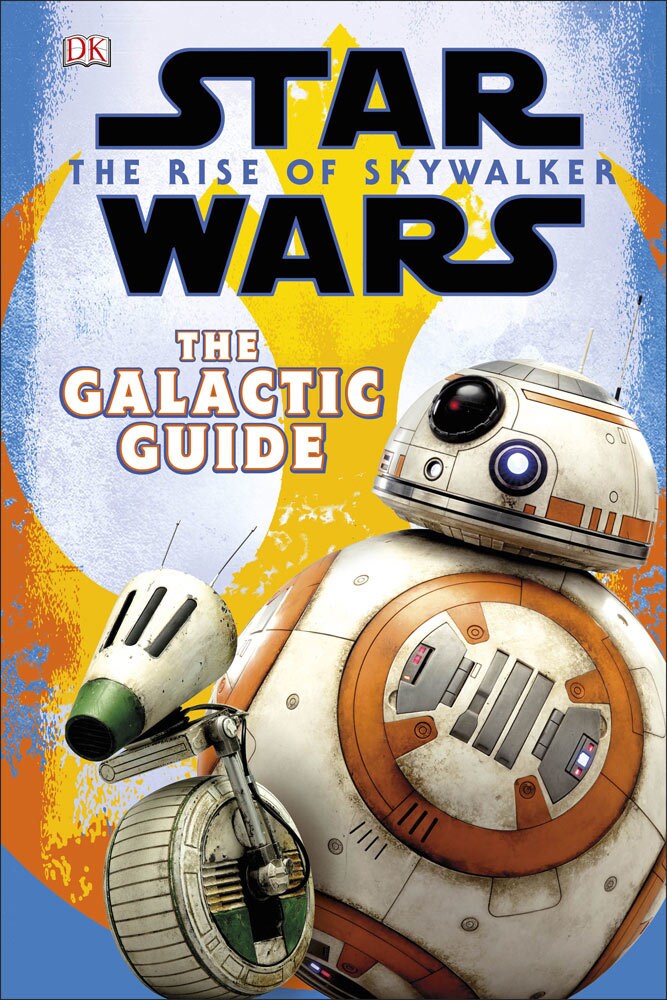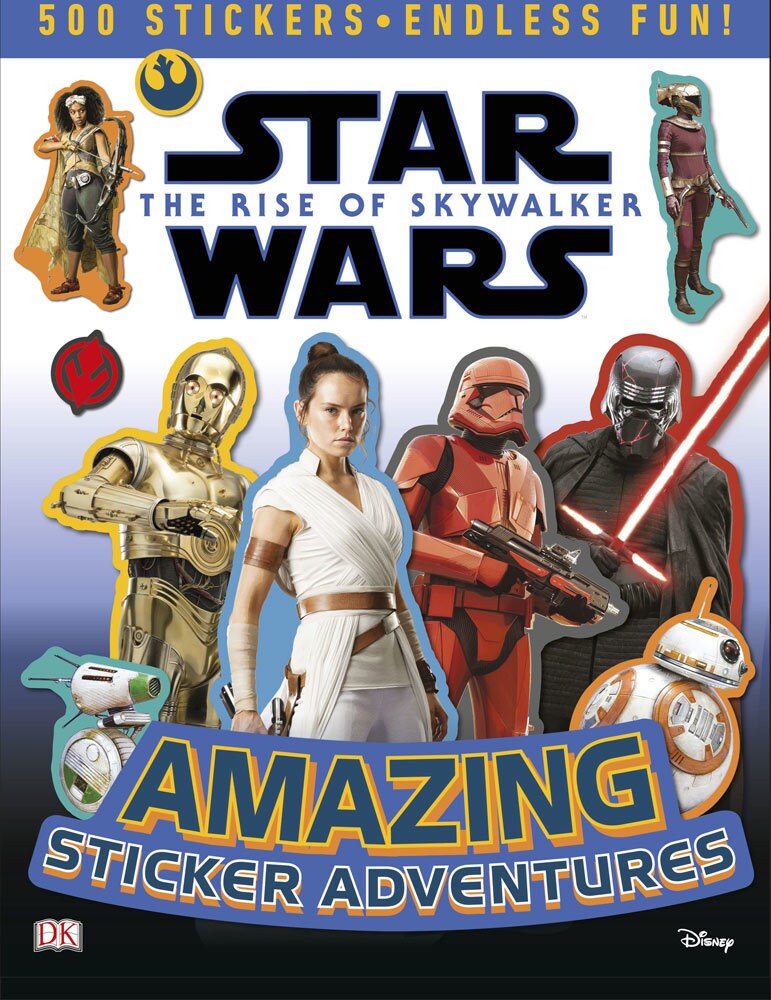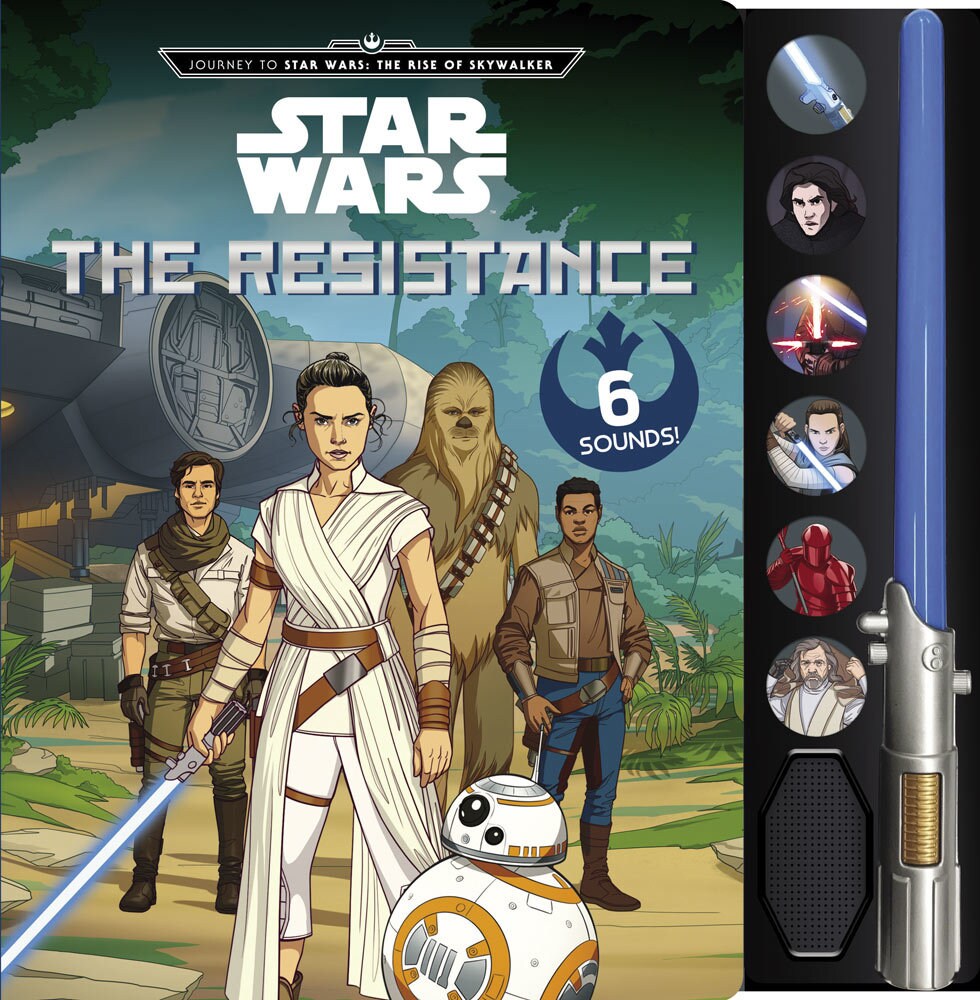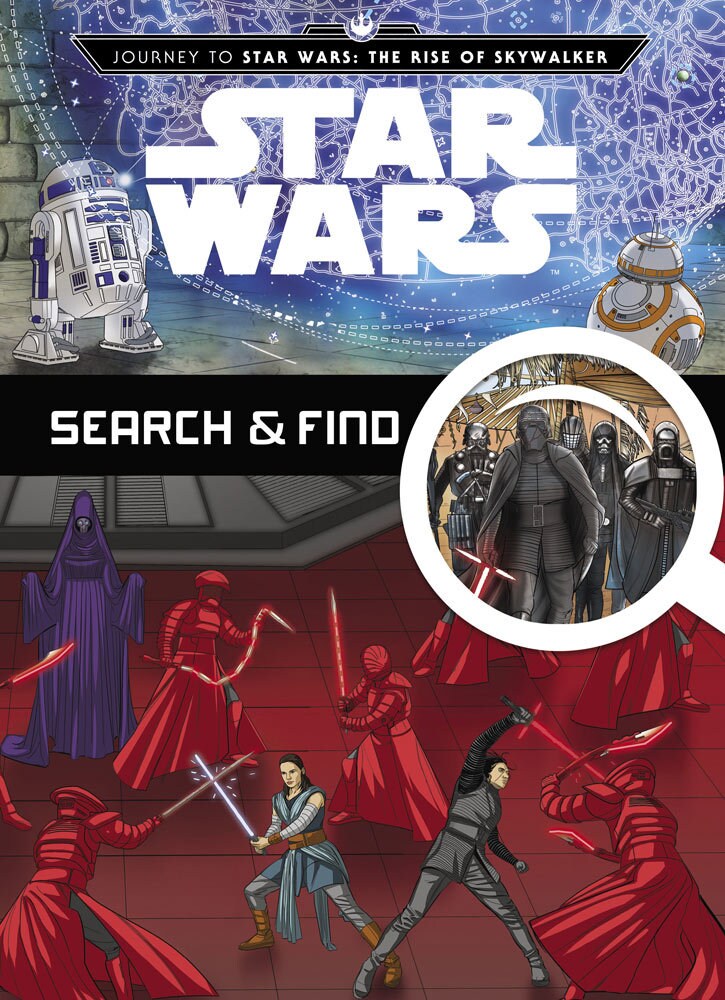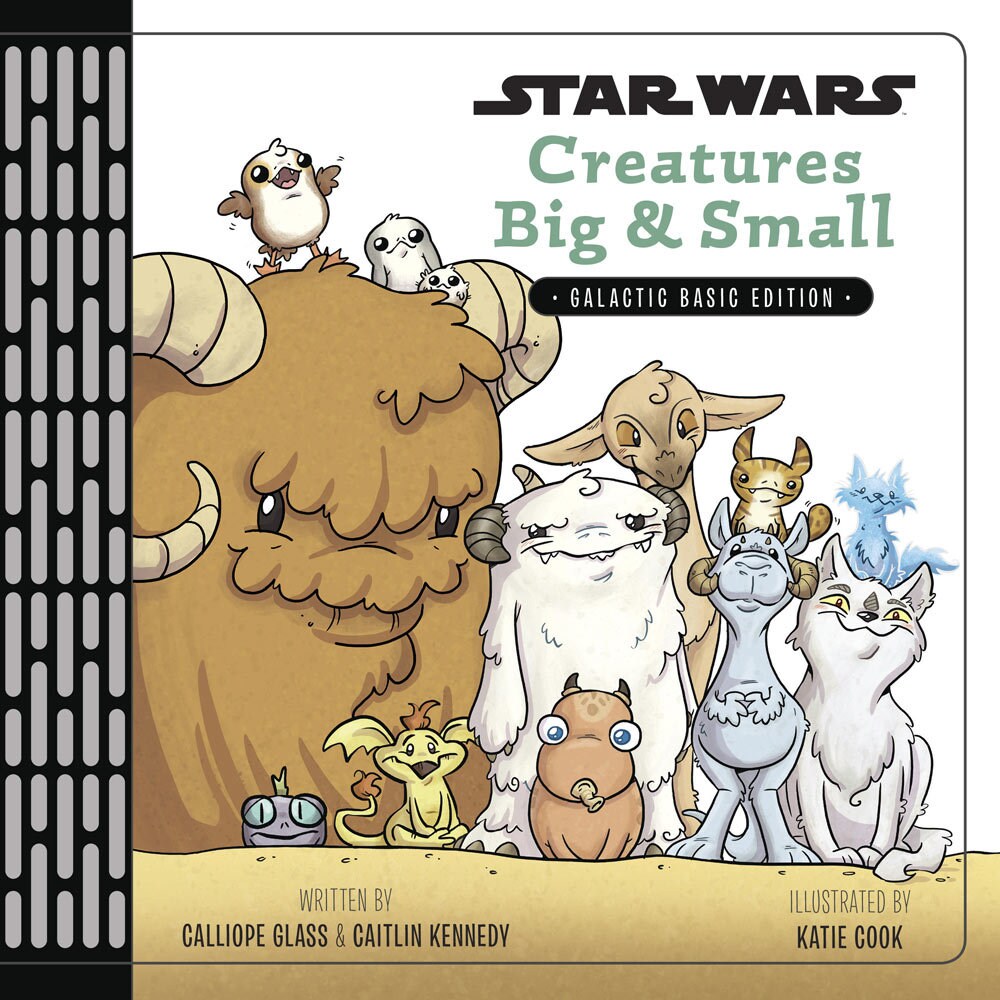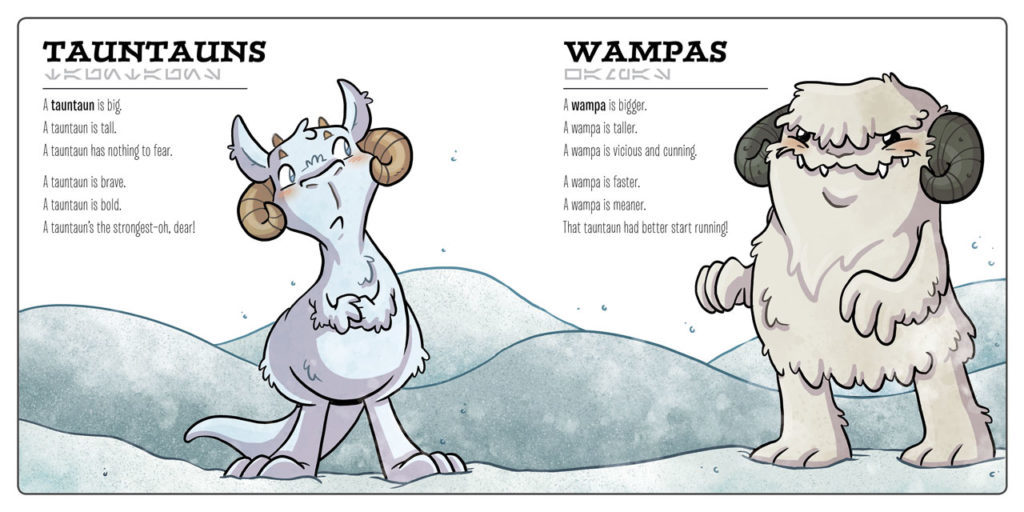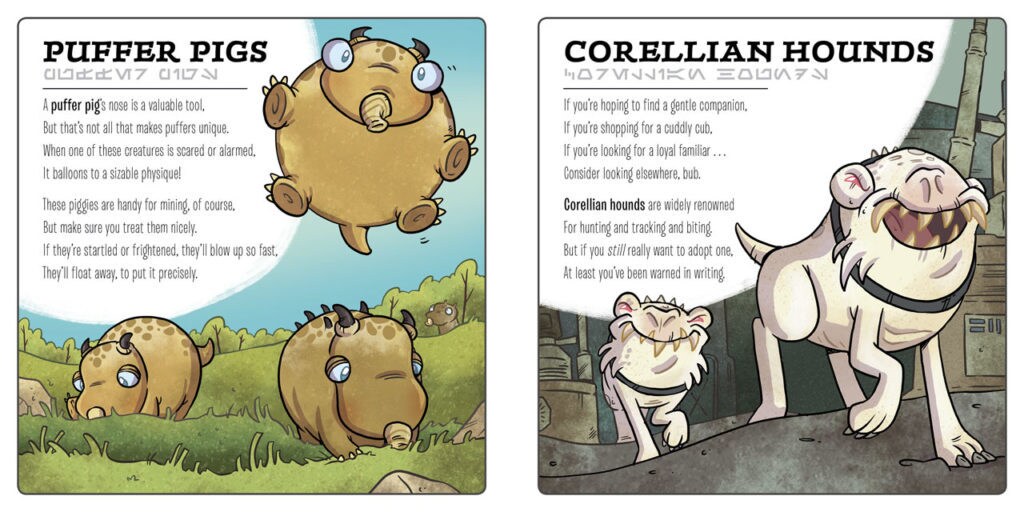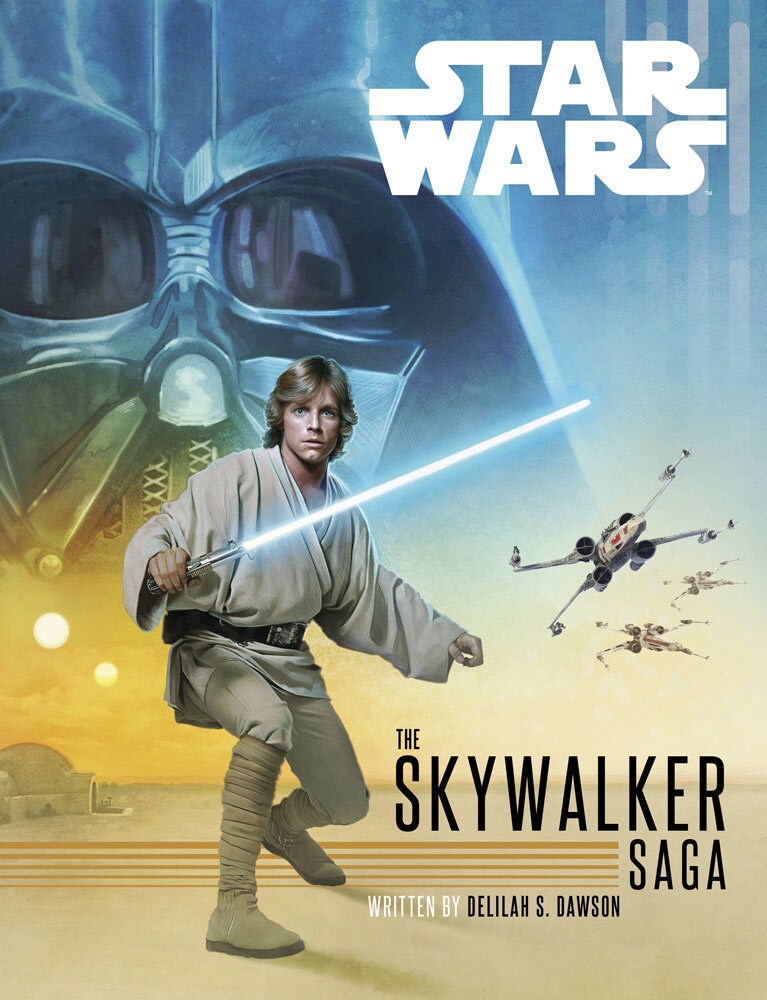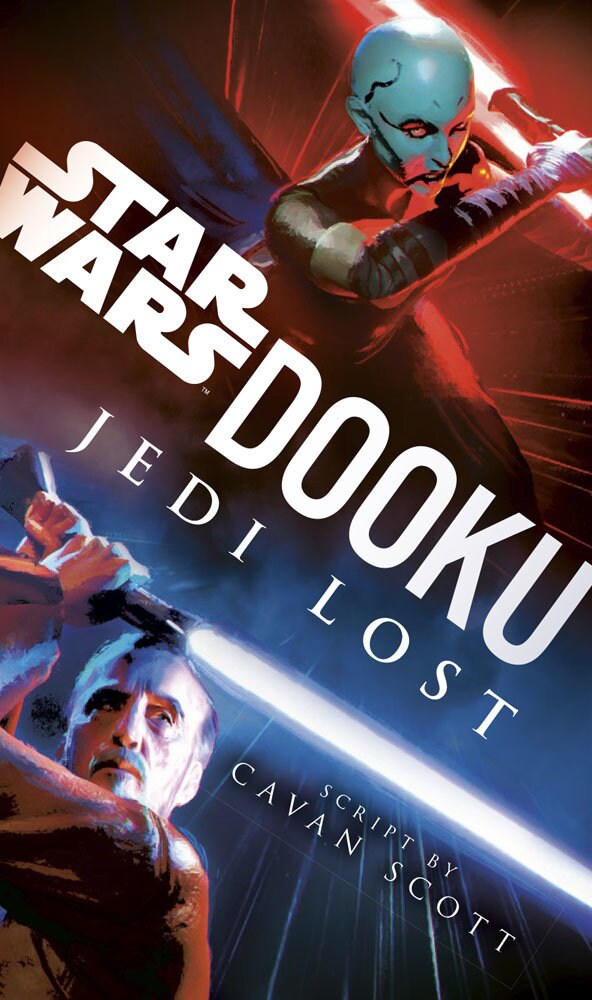 Dan Brooks is Lucasfilm's senior content strategist of online, the editor of StarWars.com, and a writer. He loves Star Wars, ELO, and the New York Rangers, Jets, and Yankees. Follow him on Twitter @dan_brooks where he rants about all these things.
Site tags: #SanDiegoComicCon2019, #StarWarsBlog