Get a first look at new books and comics spanning the prequel, original, and sequel trilogy eras!
At New York Comic Con today, Lucasfilm Creative Director Michael Siglain assembled a squad of 10 authors from various areas of Star Wars publishing, including comics, novels, and children's literature for a lively discussion. Over the course of the panel, we learned more about some recent releases, as well as a few brand new titles coming soon. Here are some of our favorite insights...and reveals!
Christian Blauvelt on his recent books Be More Vader and Be More Yoda: "There's a lot to learn from villains....I just started a new job so I'm using some of these lessons already." But at the same time… "[Be More Yoda] is more looking at mindfulness lessons that all of the saga's heroes can teach us." Blauvelt added that the lessons in both books are meant to be taken tongue-in-cheek and not always literally. Force choking is never recommended in the workplace.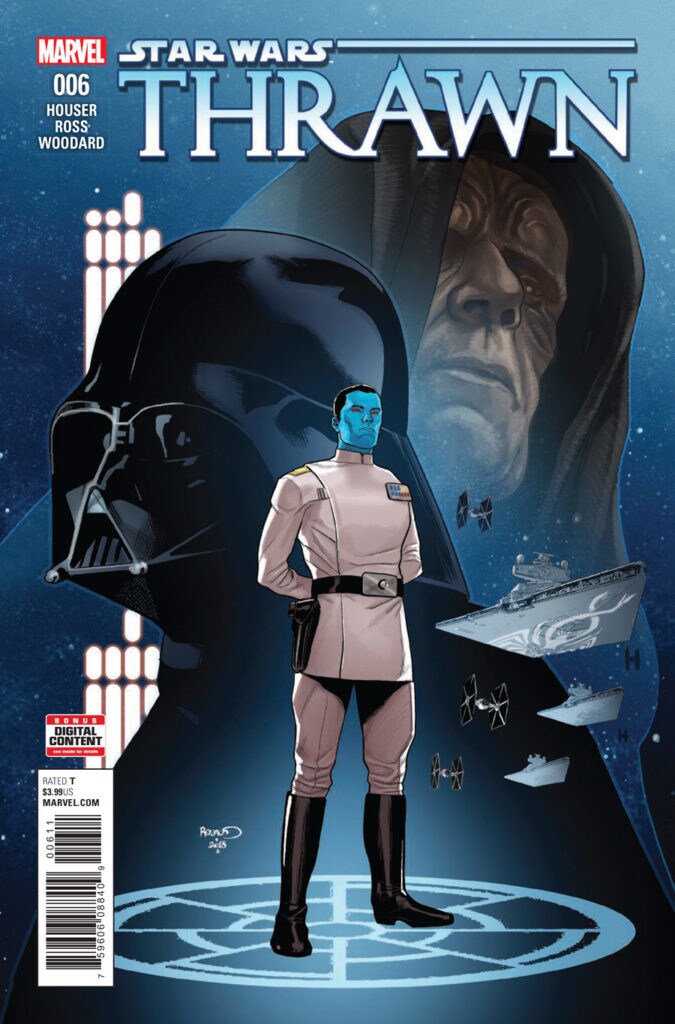 Jody Houser on why Thrawn is a joy to write: "Thrawn is such a literary character. He'll go into great detail explaining why he's smarter than you, and why his plan worked and yours didn't."
Justina Ireland, Lando's Luck author, describing Lando Calrissian: "He's a delight. He'll steal your wallet and then make you feel okay about the fact that he stole your wallet."
Mur Lafferty on her favorite droid and adapting Solo into novel form: "I love [L3] more than any other droid. She's in my top 10 of Star Wars characters." Lafferty's favorite scene to add into the story was L3's merging with the Falcon, and she was happy for the opportunity to tell L3's side of events -- and to explain why she eventually decided to merge with the ship.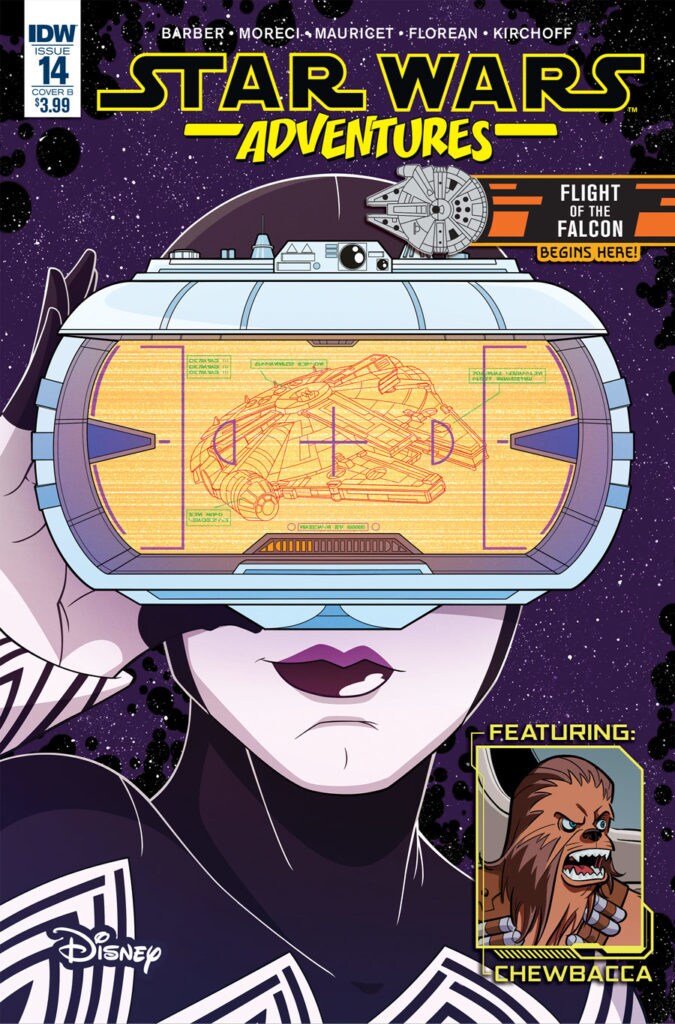 Michael Moreci on his work on Flight of the Falcon: "It's cool to show the Falcon's bigger than the characters." Moreci said he "was given a wild open space to tell stories from the post-Solo era through The Force Awakens" and got to stitch together a story across the Star Wars universe for the project.
Greg Pak on taking another look at the original trilogy while working on Marvel's Age of Rebellion: "The thing I've really loved as I've watched and rewatched is that I'm picking up on things I hadn't noticed or just taken for granted. I love the way Harrison Ford looks terrified every time he's doing something big. He's Han Solo and Han Solo has no idea what he's doing."
Pak revealed that Age of Rebellion: Leia will "show the steel in Princess Leia as she claims [the Boushh] identity as her own." The issue will expand upon the snippet of that overarching story we saw in the Forces of Destiny episode and also features Chewbacca, Lando, and Bossk as supporting characters.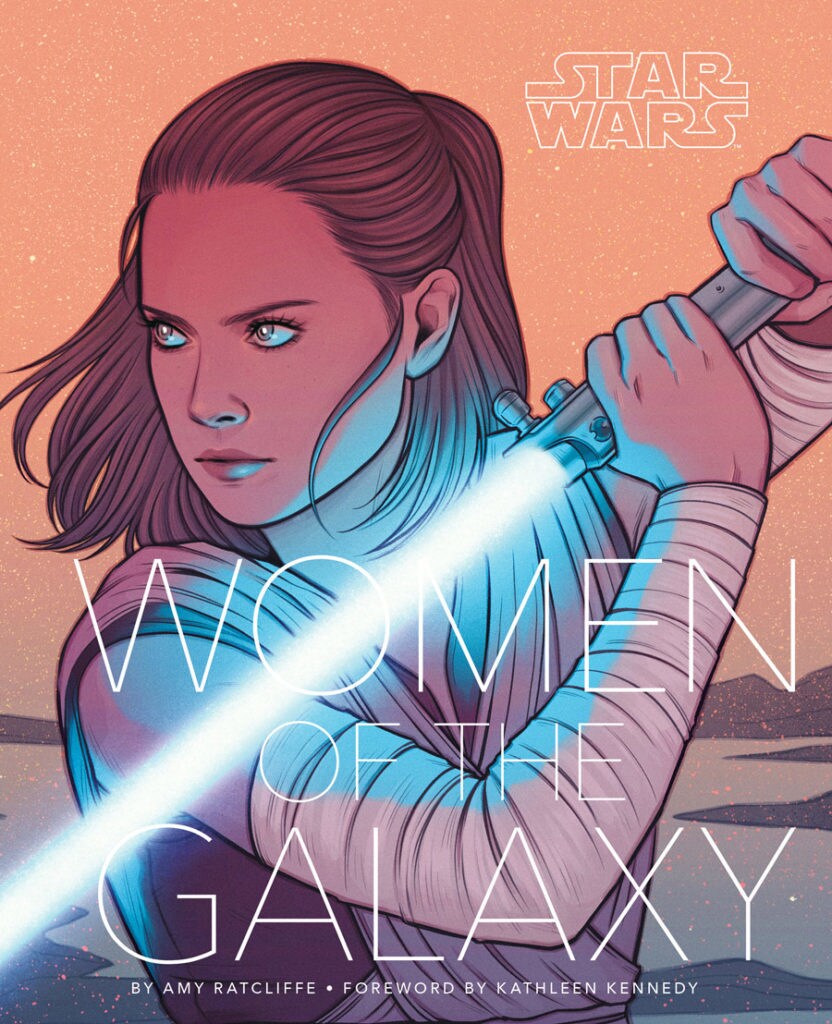 Amy Ratcliffe on the unique take on character entries for Women of the Galaxy: "The profiles aren't meant to be encyclopedic, but celebrations of the characters."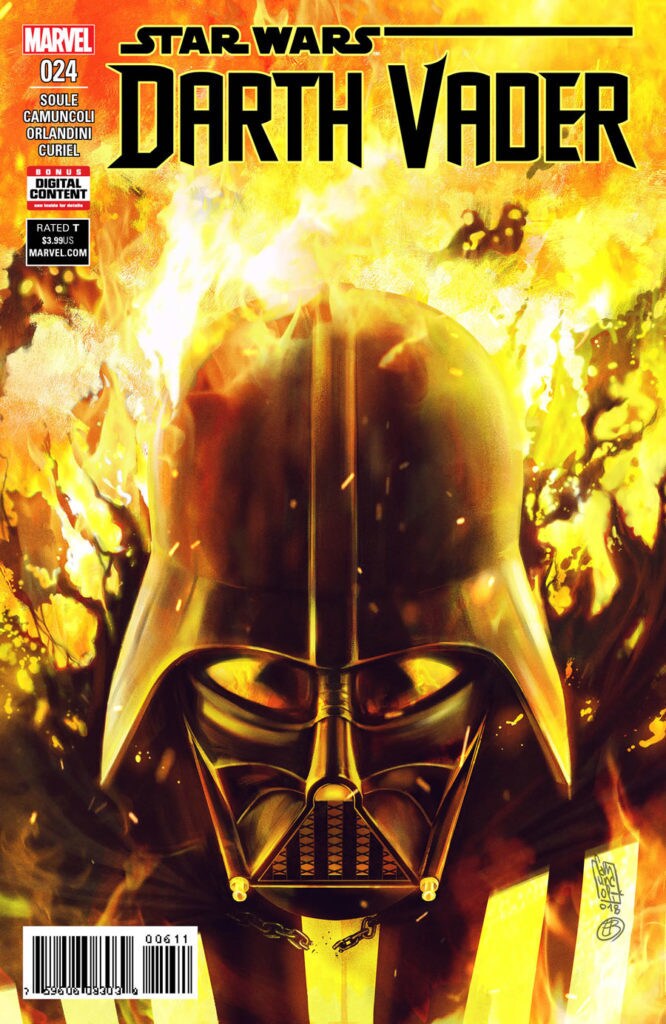 Charles Soule on his Darth Vader comic: "It's kind of baby Vader when he's first in his suit of armor....He's taking [his] first steps into a larger world of murder and death." Soule revealed during the panel that December's issue #25, the final installment in the "Fortress of Vader" series, will also be the last of the series. However, fans are unlikely to be disappointed as Soule "swung for the fences" with these last few issues.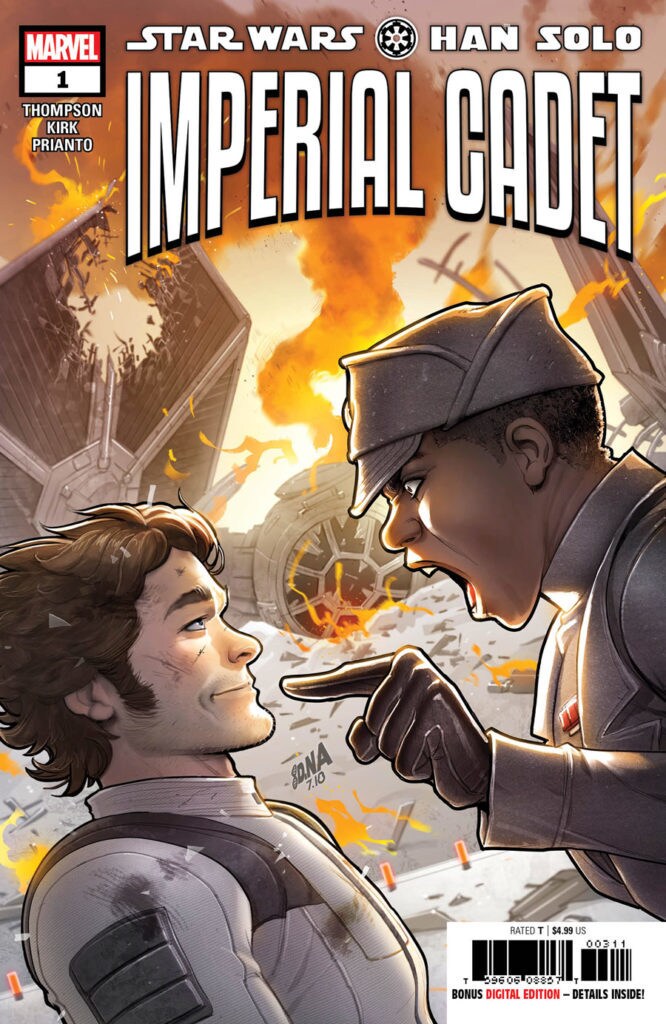 Robbie Thompson on the core of Han Solo: Imperial Cadet: "It's about the morality of violence." The comic was pitched as Star Wars meets Fullmetal Jacket meets Stripes. Thompson referred to the series as being Year One and said it was a great opportunity to tell some stories but also noted that it's far from all of Han's cadet adventures.
See below for more reveals and new details on upcoming Star Wars books and comics!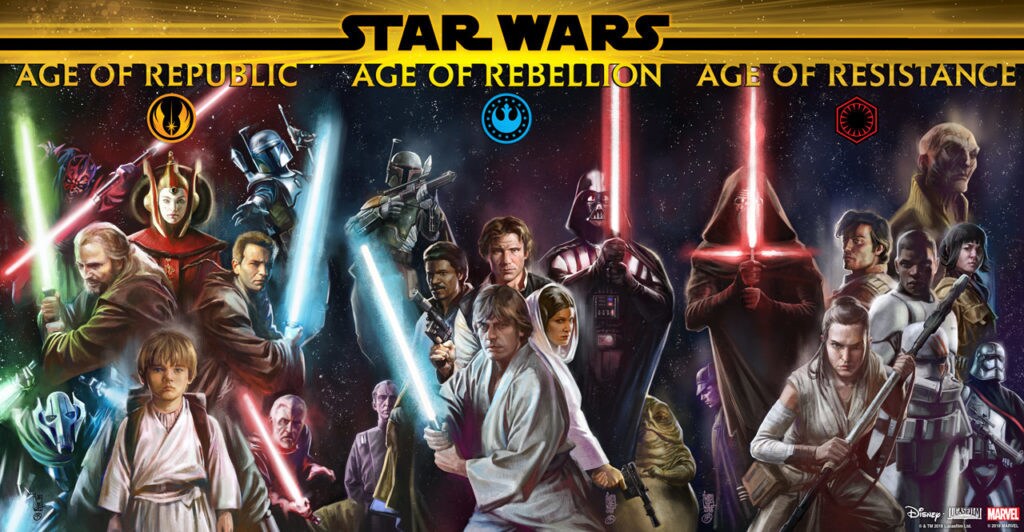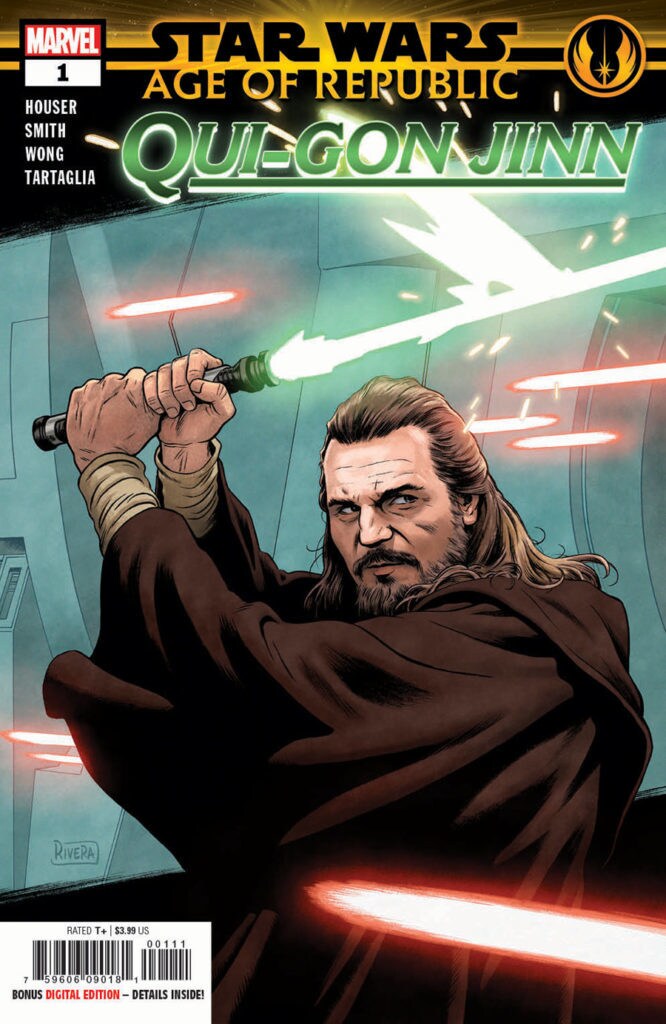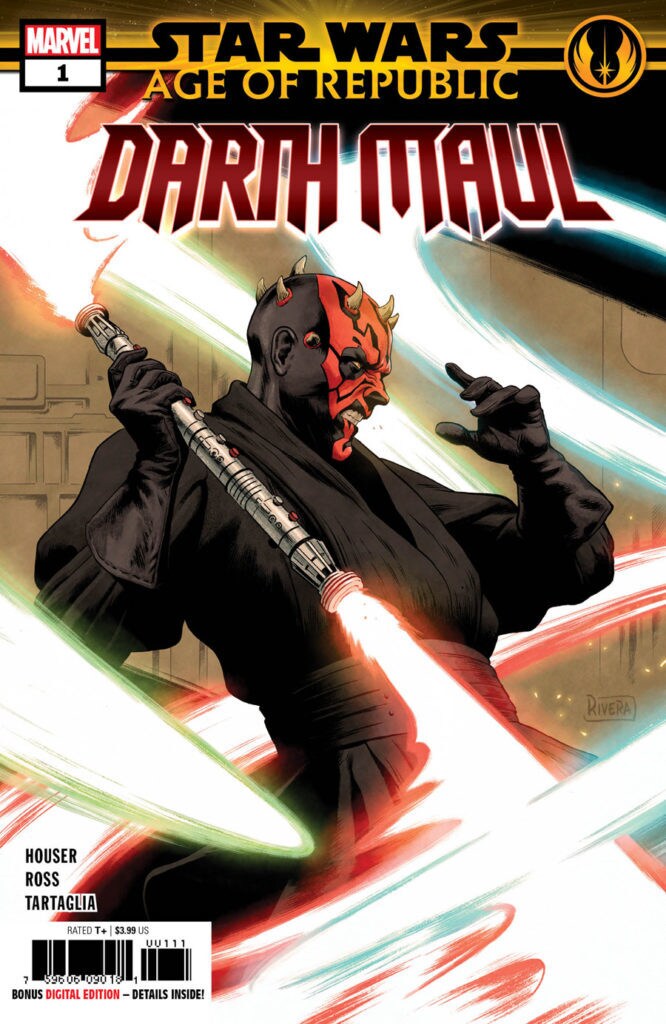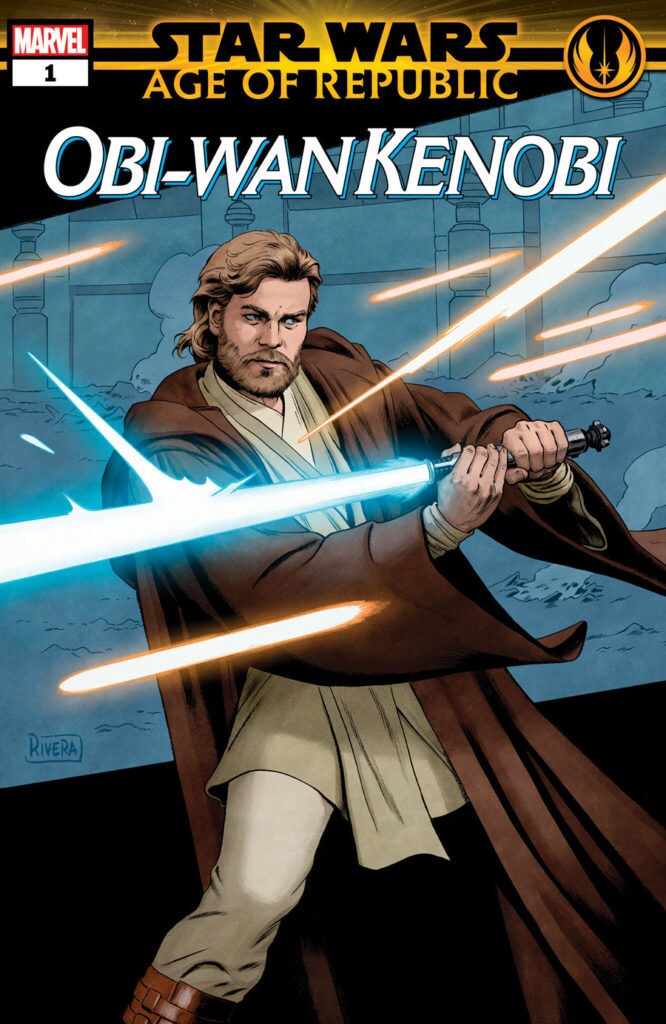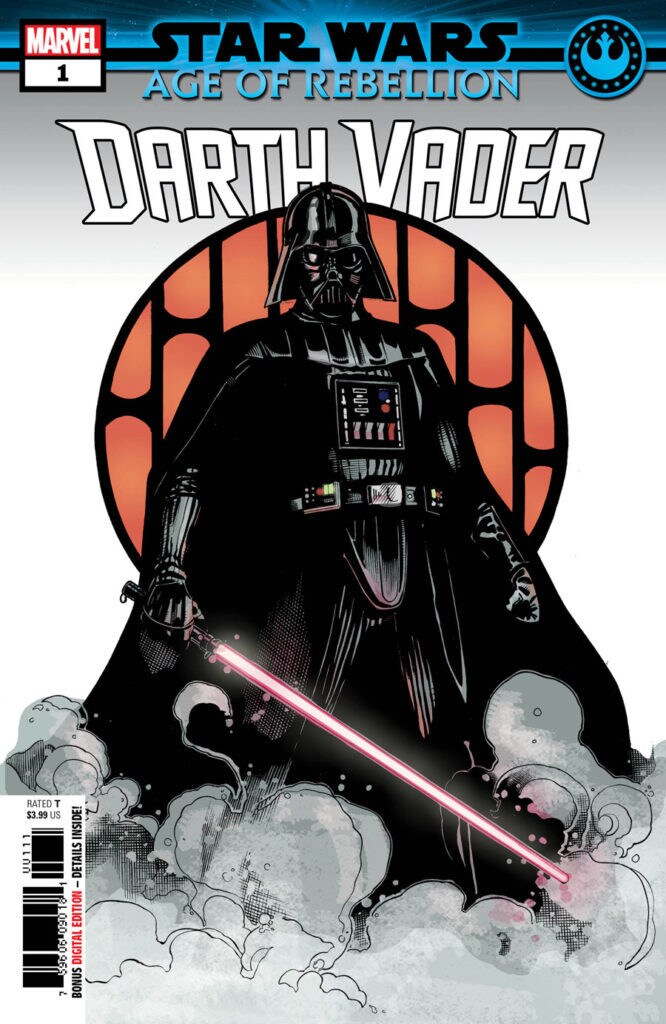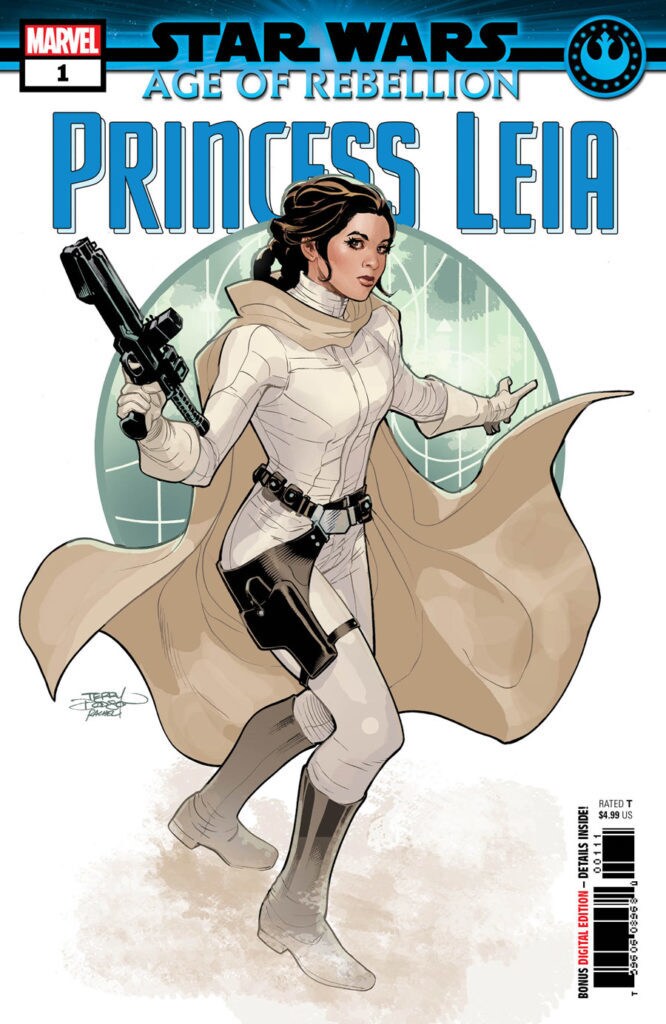 Age of Republic, written by Jody Houser, arrives in December; Age of Rebellion by Greg Pak begins in April 2019; and Age of Resistance by Tom Taylor is coming July 2019.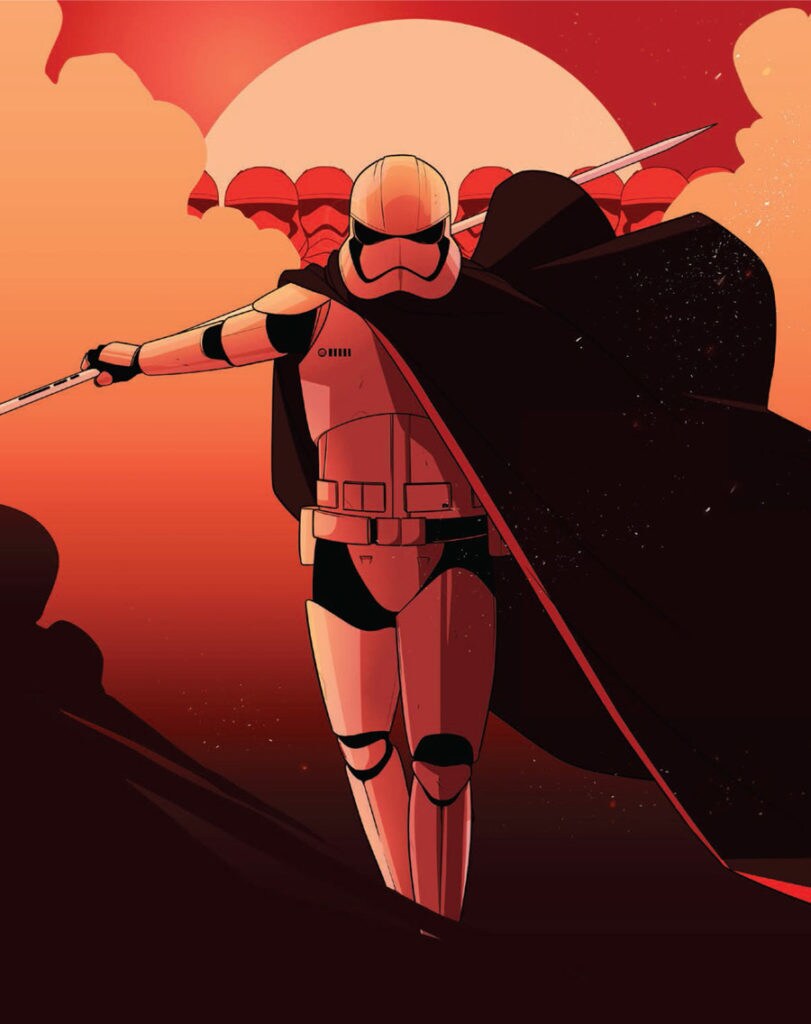 Captain Phasma by Little Corvus from Women of the Galaxy.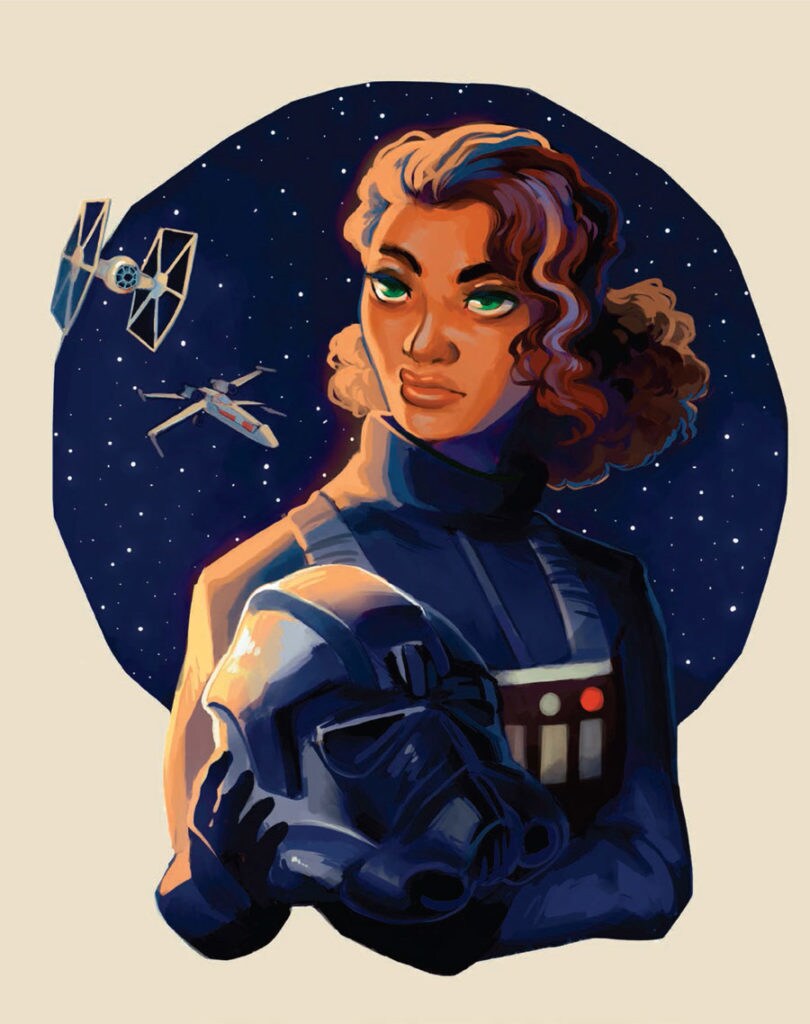 Ciena Ree by Geneva Bowers from Women of the Galaxy.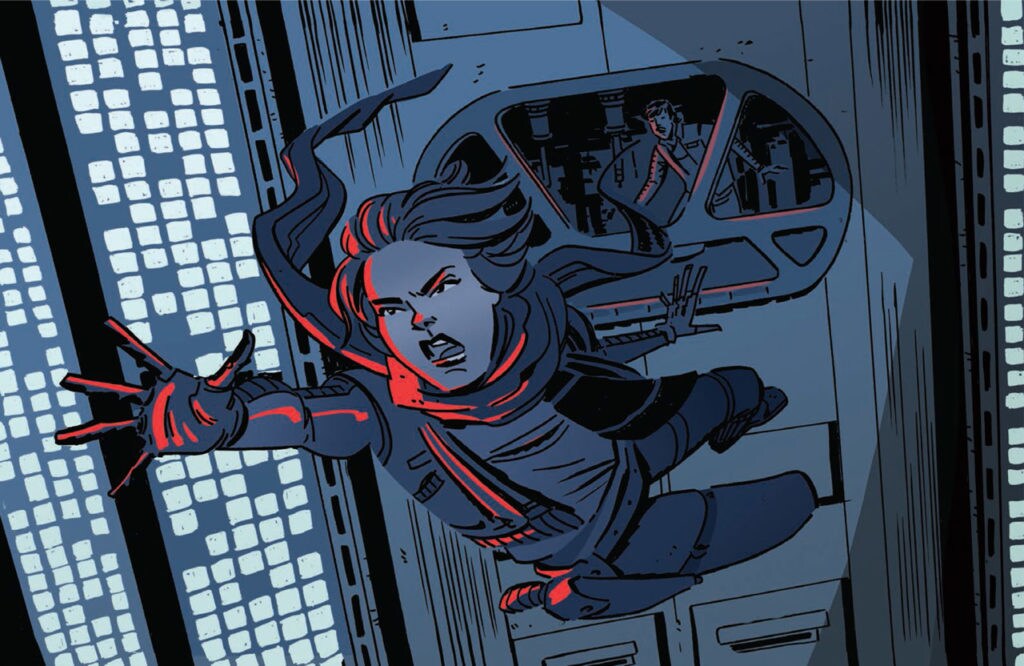 Jyn Erso by Elsa Charretier from Women of the Galaxy.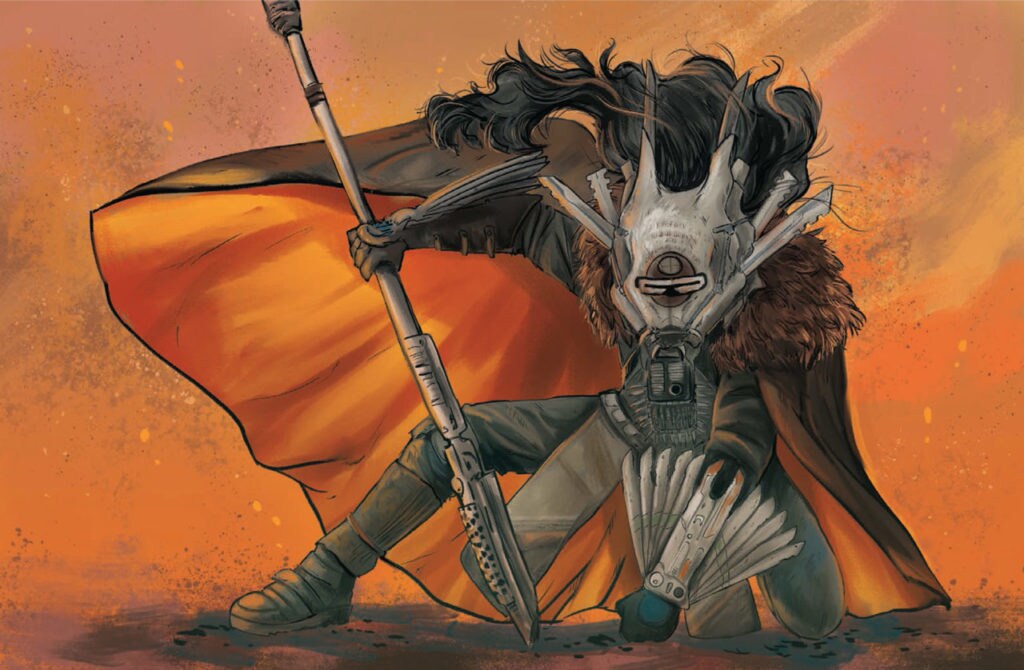 Enfys Nest by Annie Stoll from Women of the Galaxy.
The cover for Darth Vader #25, the final issue of the series.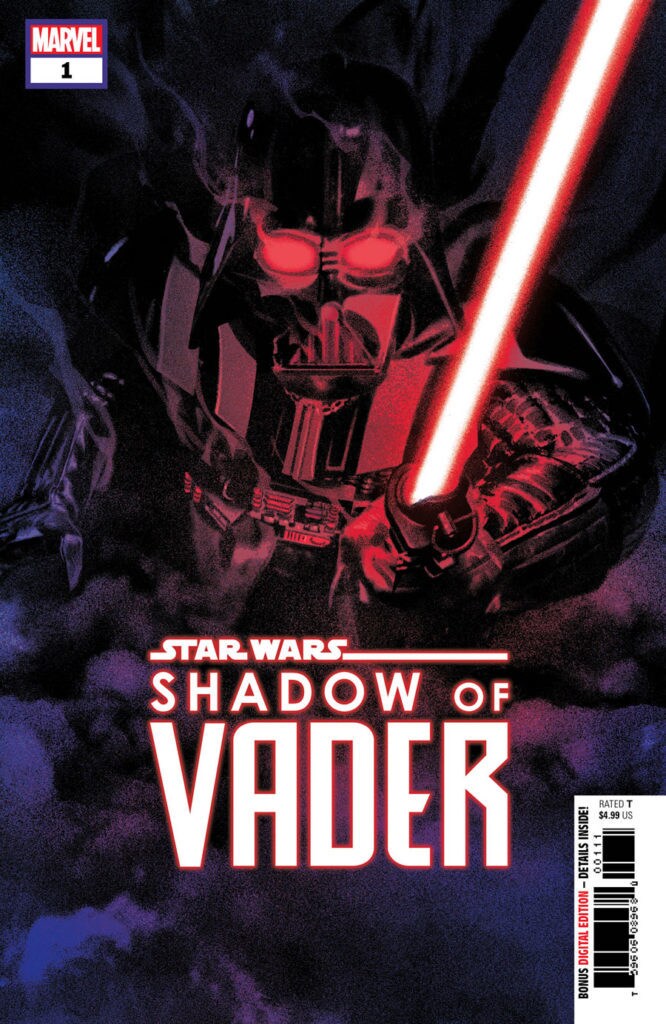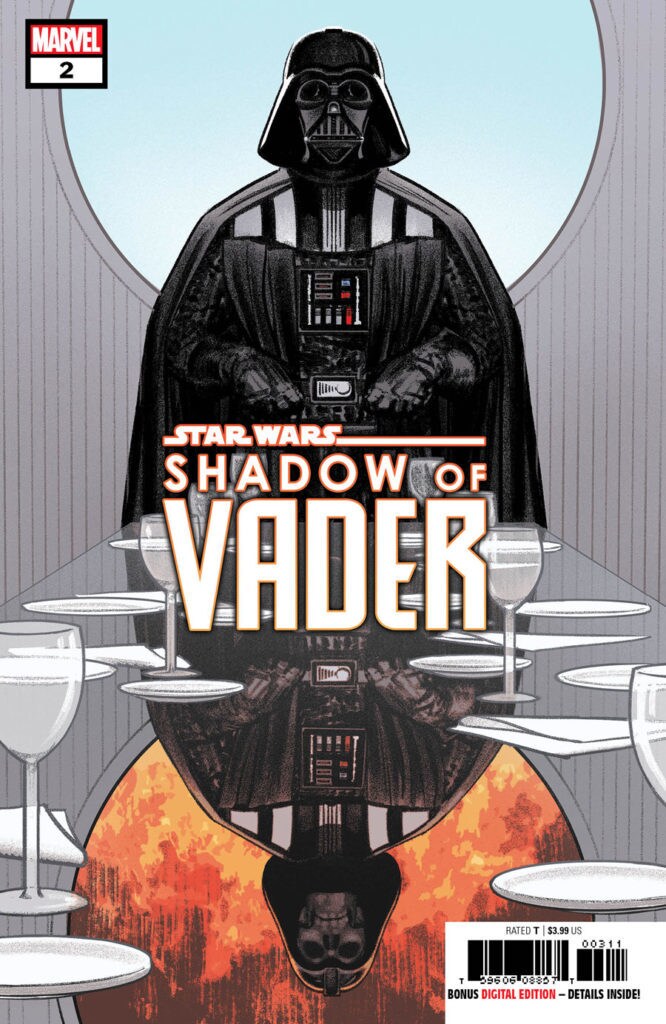 Chuck Wendig on Darth Vader and his newly-announced series, Shadow of Vader: "Vader is a character with a long shadow, literally and figuratively. His legacy is deep and unpleasant." The world will not be bereft of Darth Vader in their comics for long, as Wendig announced that he will be writing a miniseries called Shadow of Vader, beginning in November. Each issue will feature a different set of characters: Issue #1 is a Friday the 13th homage, with Vader hunting down kids at summer camp; issue #2 stars the one-and-only Willrow Hood; issue #3 centers on a morgue attendant on the Death Star; issue #4 diverges to focus on the Acolytes of the Beyond; issue #5 follows a New Republic pilot -- whose parents were killed by Vader -- who joins the Resistance only to learn that Leia's father is the Sith Lord.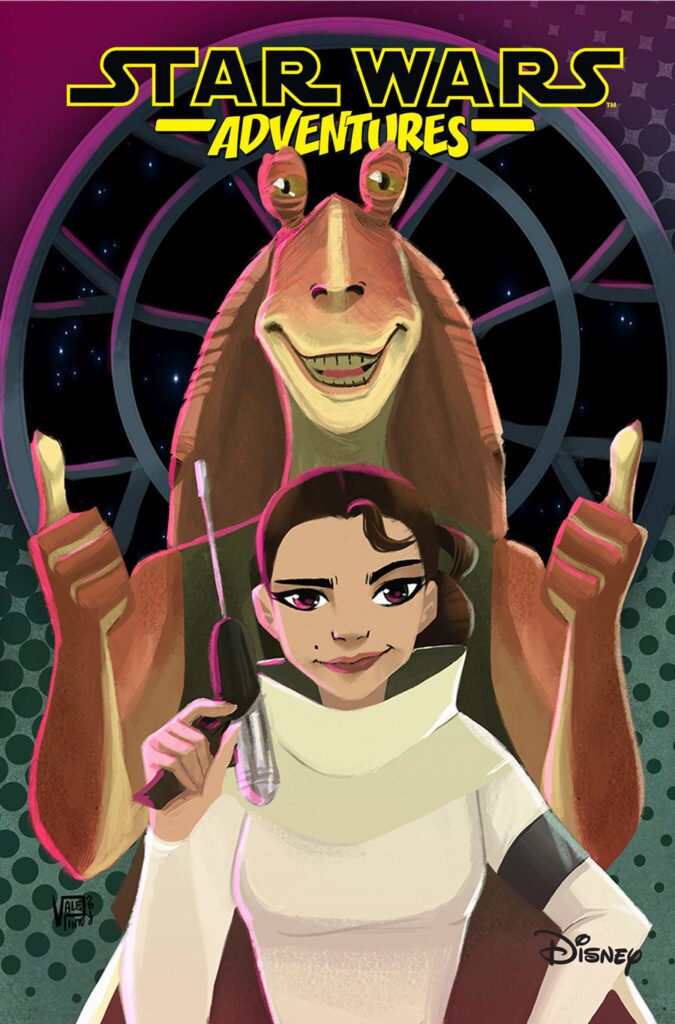 Star Wars Adventures will feature team-up stories from the prequel trilogy, kicking off with Padmé and Jar Jar.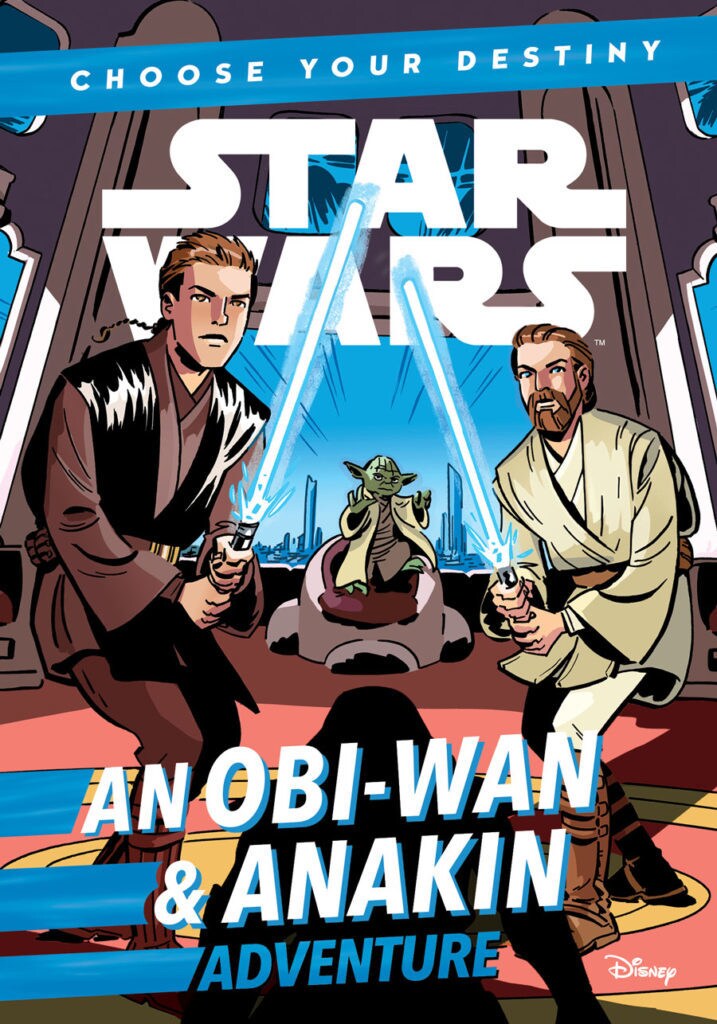 The next entry in the Choose Your Destiny series by Cavan Scott will star Obi-Wan and Anakin.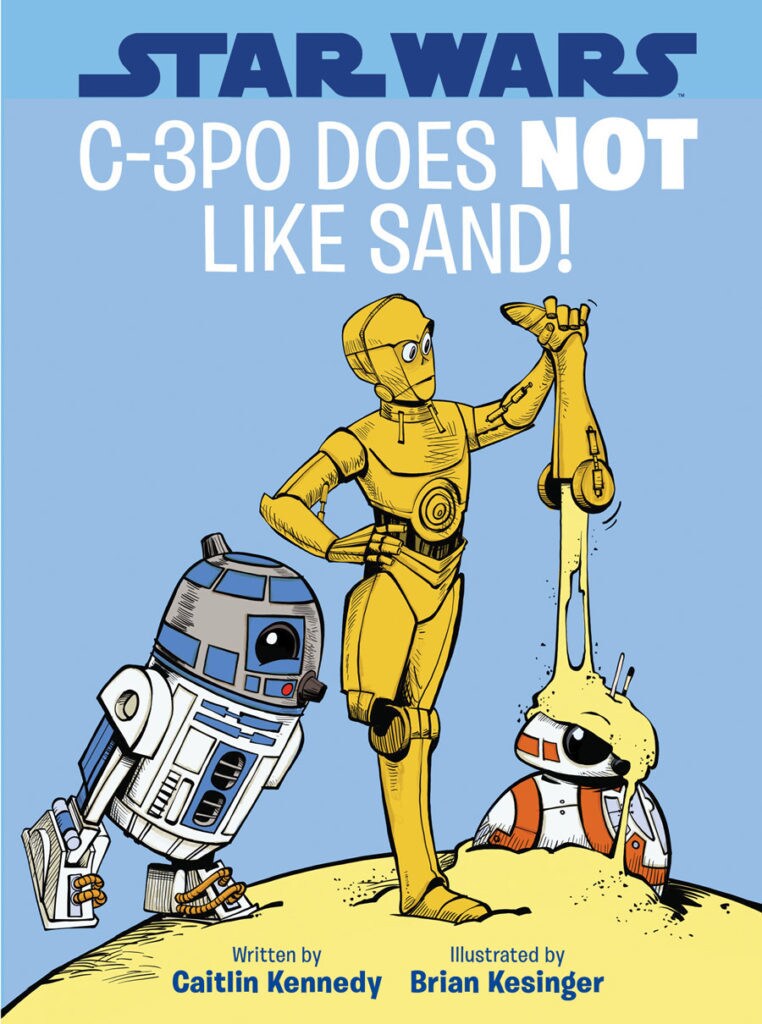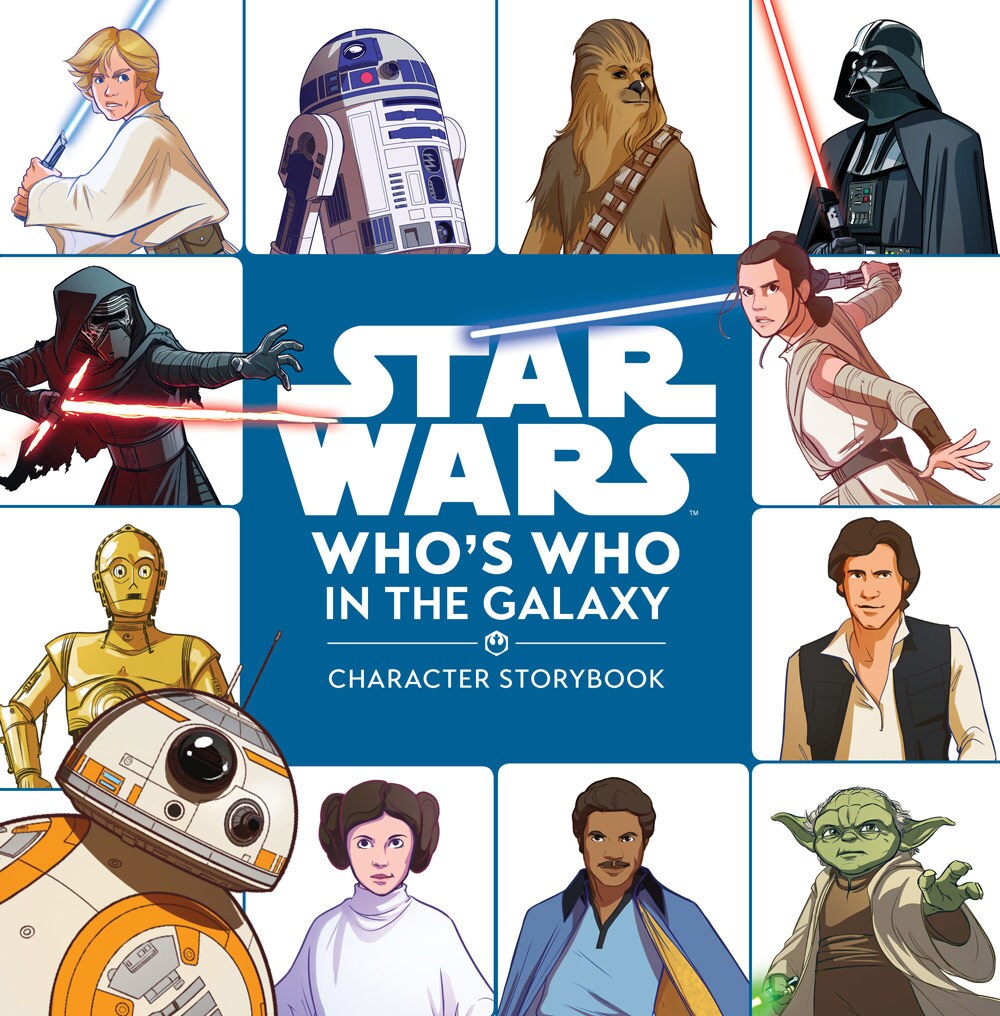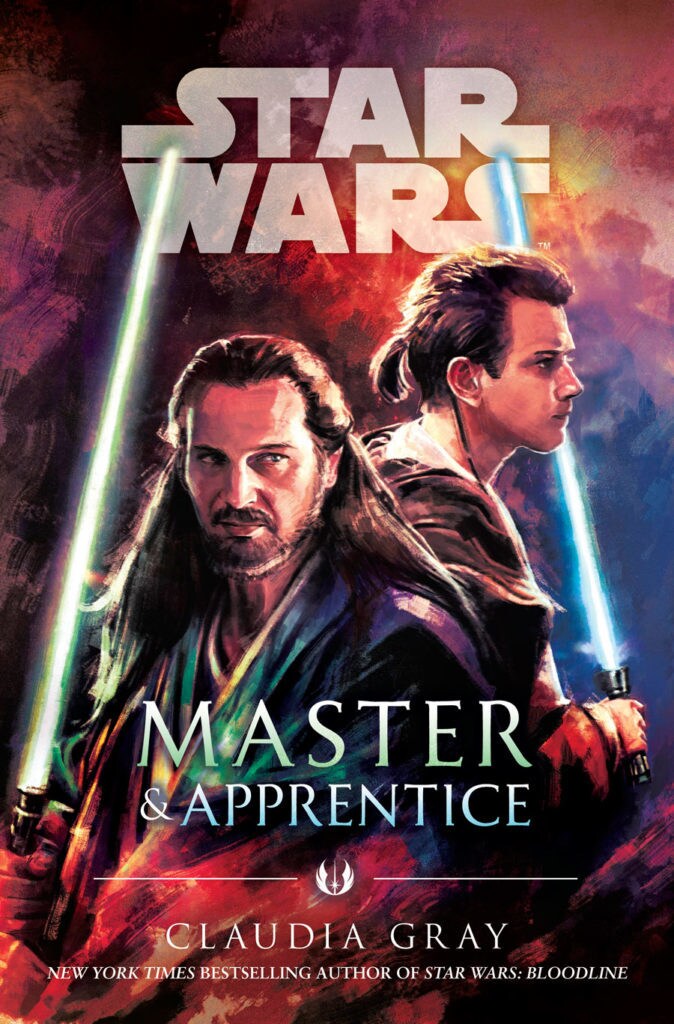 Cover debuts for C-3PO Does Not Like Sand, Who's Who in the Galaxy, and Master & Apprentice.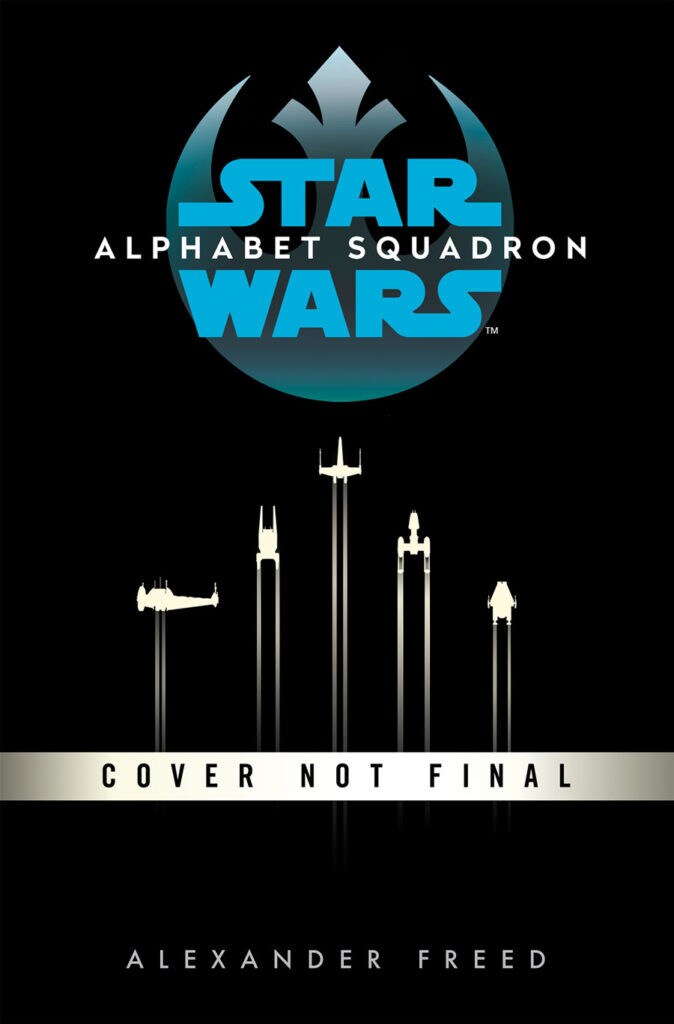 Announced at the panel, Alphabet Squadron arrives June 2019. Set after Return of the Jedi, Alphabet Squadron follows a unique team of pilots, each flying a different class of starfighter as they struggle to end the war they fought so long for once and for all.
Bria LaVorgna is a writer who doesn't remember a time when she didn't love Star Wars. She also really loves Alderaan, Doctor Aphra, and Inferno Squad. You can follow her on Twitter @chaosbria.