New designs celebrate the dark side and the light, socks that span the Skywalker saga, and more!
We'll never get tired of our favorite Star Wars T-shirts, but functional Star Wars fashion has grown beyond the closet staple to incorporate fandom head to toe. On Friday, attendees at San Diego Comic-Con celebrated "geek chic" with some of the designers at the forefront of the fashion crusade, with a behind-the-scenes look at some recent Star Wars collaborations that have brought the saga to sock form, put us literally on our toes over storyboards and space battles, found balance in the conflict between the Jedi and the Sith, and added a whole new movement to Star Wars jewelry.
Featuring designers from RockLove Jewelry, TOMS shoes, Stance socks, and Heroes and Villains apparel, we took our first steps into the larger world of Star Wars fashion.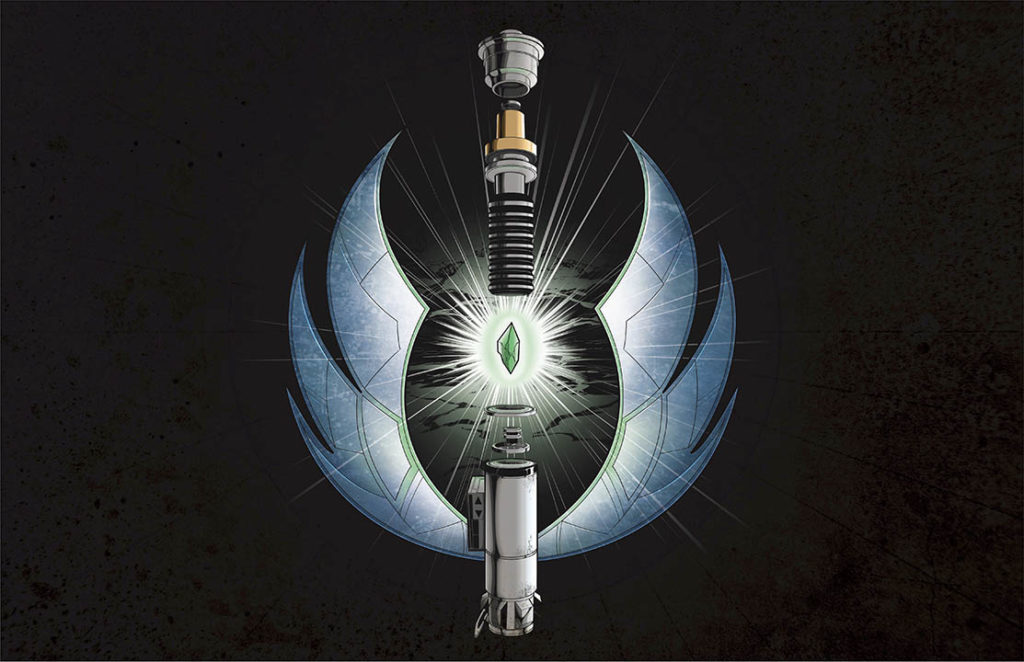 1. Fans love the Jedi and the Sith. Last year, Heroes and Villains asked the fans to pick the theme of this year's San Diego Comic-Con collection available this weekend for the first time before hitting the market. Designer Doug Johnson literally went back to the drawing board and delved into the lore to celebrate the two powerful sides in a galaxy far, far away. For one design featuring the Jedi, he incorporated the Jedi Order's symbol with a lightsaber as it was being constructed through the Force, a fitting tribute to the light side. "The moment a Jedi joins the Jedi Order is the moment that they build their first lightsaber," Johnson said.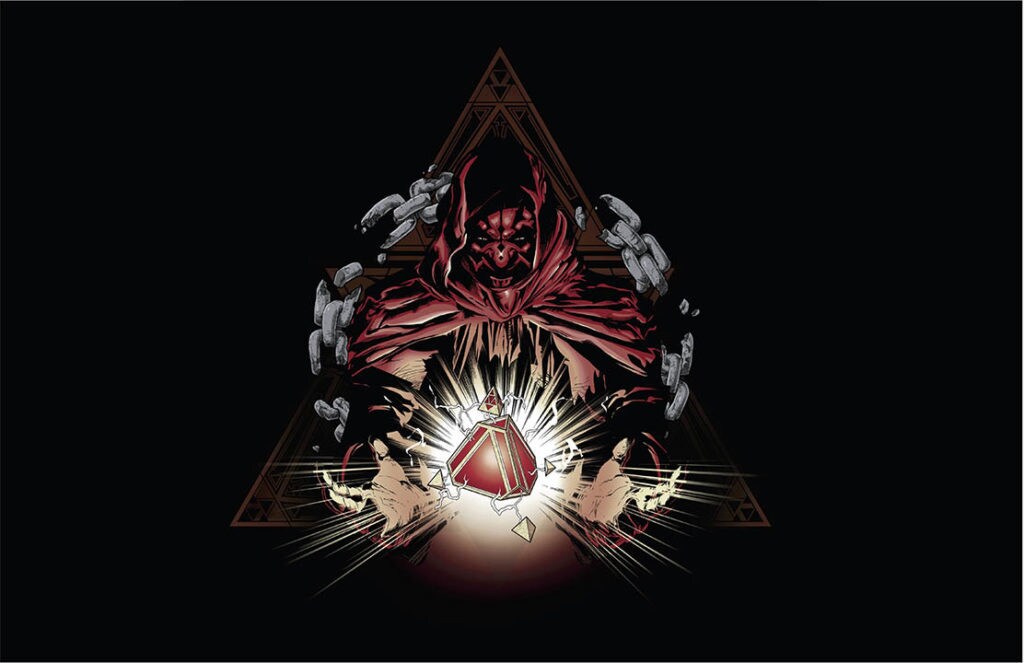 2. Is the dark side more powerful? For the Sith, Johnson dug even deeper. Using a reference photo of a Sith holocron, he translated text inscribed on the sacred piece, discovering that the Aurebesh was upside down and in Latin. When he was done, he had uncovered the phrase, "In the shadows, there is power." It's the perfect inspiration for the other half of the collection, including a key piece of artwork paying homage to Darth Maul during the 20th anniversary year of Star Wars: The Phantom Menace, and playing off a line from the dark side mantra, "Through victory my chains will be broken, the Force shall free me."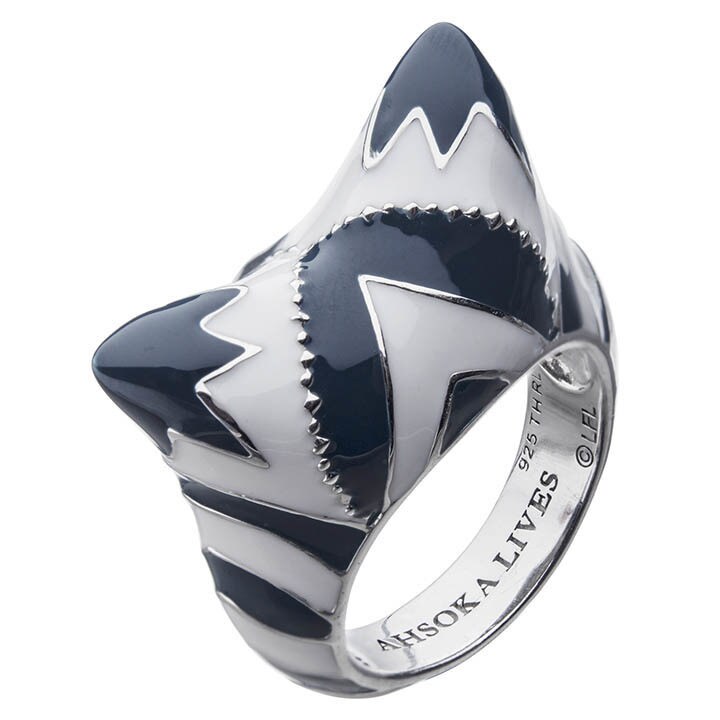 3. The new RockLove collection has been something from a dream for designer Allison Cimino. Cimino said she was inspired while she was sleeping. When she awoke at 4:30 in the morning, she created the first sketch, she said Friday. Then she had to wait. She wanted to tell Ashley Eckstein, the voice of Ahsoka Tano, right away. "I just sat there until it was a reasonable hour to start texting her pictures," she said.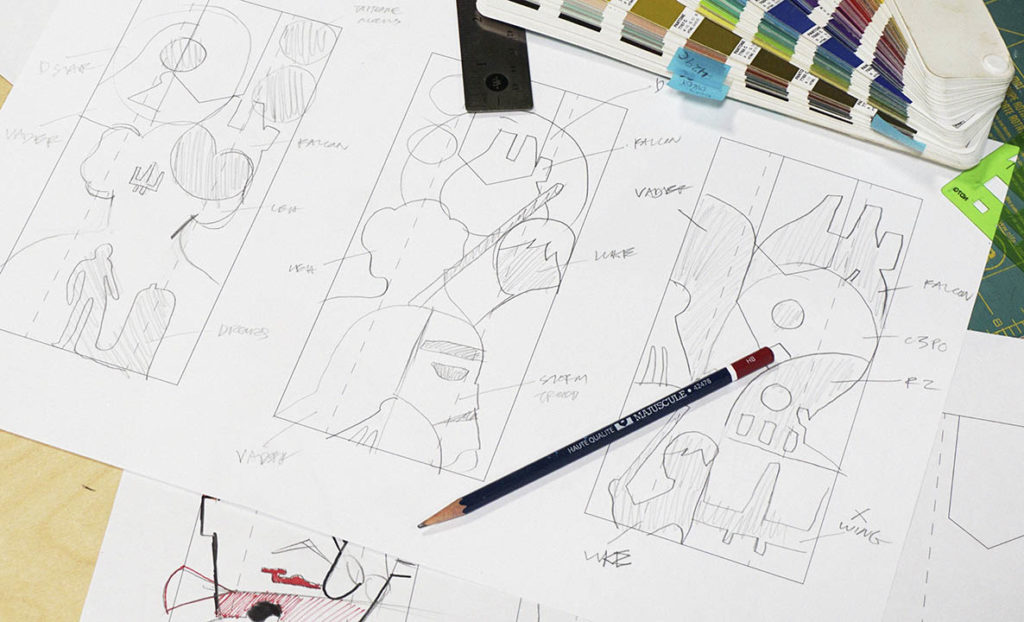 4. Stance is taking on the Skywalker saga, one film at a time. To celebrate the Skywalker stories, Stance is preparing a saga-spanning line of nine pairs of socks that pay homage to each film. A departure from previous lines that have celebrated individual characters, Stance's Director of Licensing B.J. Jameson and Andrew Reyes, the line's art designer, created motifs that cunningly incorporate abstract shapes into unmistakable silhouettes. The hieroglyphs are layered on top of each other, Reyes explained, so simple shapes can pay homage to multiple scenes. That's quite a challenge when you're designing for a simple sock, a piece of apparel that by design doesn't offer much real estate to work with.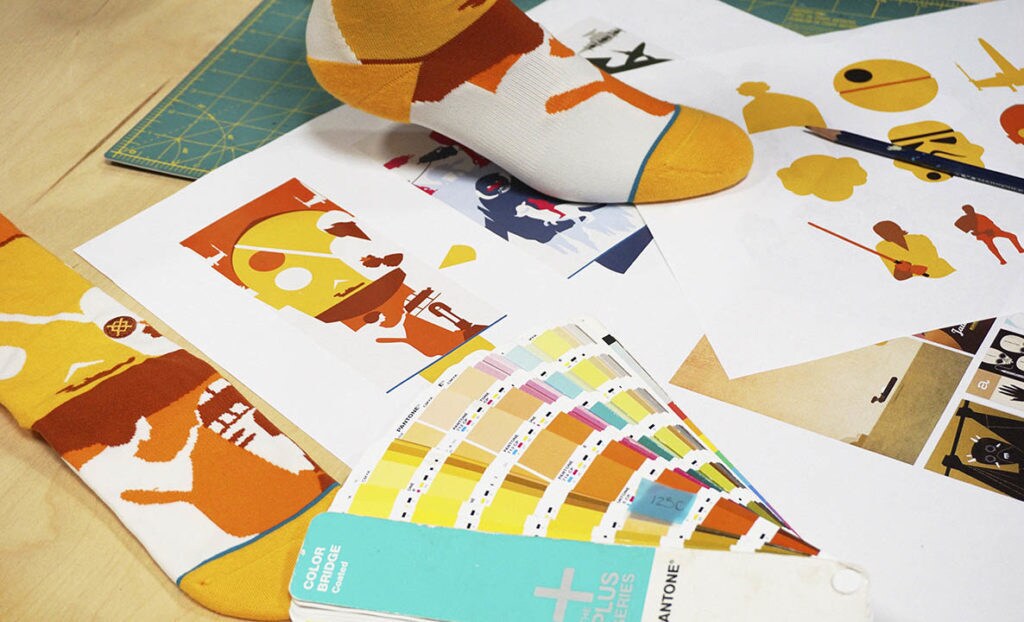 Hinting at the designs, which will go on sale later this year, the panelists showed an early sketch of the design for Star Wars: A New Hope. "It's Luke training with the remote droid on top of the Tatooine suns on top of C-3PO's face," Reyes said of one single circle visible in the creation.
"I think fans will really love them," added Jameson.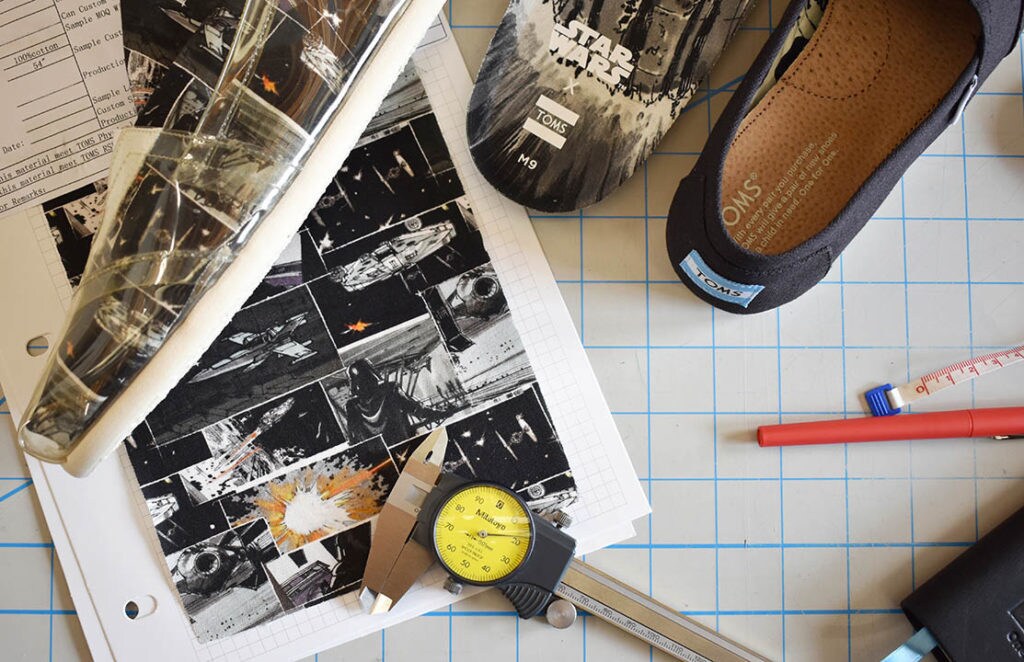 5. A more subtle Star Wars shoe line is coming. TOMS recently released a crossover collection featuring storyboards and other Star Wars concept art designs. On Friday, designer Nathan Photovath teased a second wave that will translate iconic characters into more modern footwear later this year. The subtle designs incorporate hidden Easter eggs in the details, he said, like a blue and red pinstripe on a black Vader sneaker that hints at the buttons on his chest plate. There's also a sleek black and white stormtrooper design, slip-ons with embossed details, plus playful kid's shoes with 3-D buns and ears evoking Leia and Yoda, and at least one droid we've been looking for, a pattern reminiscent of R2-D2.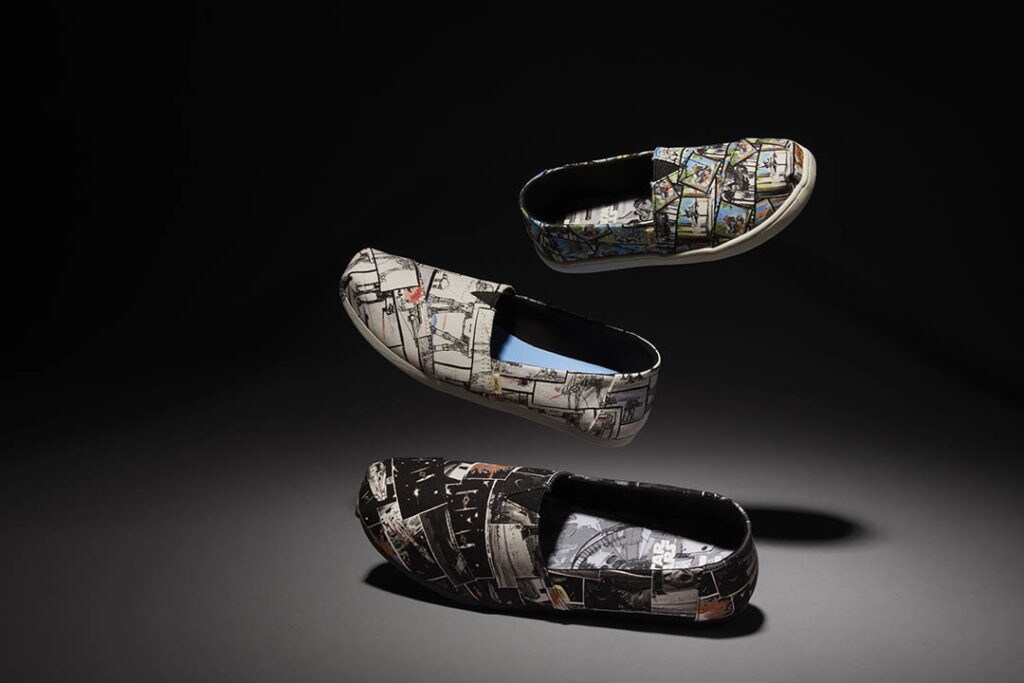 Associate Editor Kristin Baver is a writer and all-around sci-fi nerd who always has just one more question in an inexhaustible list of curiosities. Sometimes she blurts out "It's a trap!" even when it's not. Do you know a fan who's most impressive? Hop on Twitter and tell @KristinBaver all about them.
Site tags: #StarWarsBlog, #SanDiegoComicCon2019