Designer Allison Cimino and StarWars.com reveal the new line featuring articulated AT-ATs, jewel encrusted thermal detonators, and Togruta montrals.
The tiny, silver AT-AT, fully articulated and ready to crash onto your dresser or the snowy mountains of Hoth, is more than just a necklace. The new piece from RockLove, part of a unique jewelry line celebrating beloved Star Wars characters, objects, and places, is RockLove CEO and Designer Allison Cimino's personal homage to the corners of the galaxy that made her fall in love with Star Wars as a child and have kept her intrigued as an adult.
Utilizing old-world jewelry crafting techniques like lost wax casting, champlevé enamel, and fabrication, the charming designs spring to life through three-dimensional molding and articulated movement. Cimino sees her work as "dynamic life-like mini sculptures" more than static and stiff accessories. "They transcend being a mere inanimate object. The pieces become an interactive talisman of storytelling, representing this vast world that we love," she says. "In creating these pieces, I wanted to let their individual personalities shine through movement."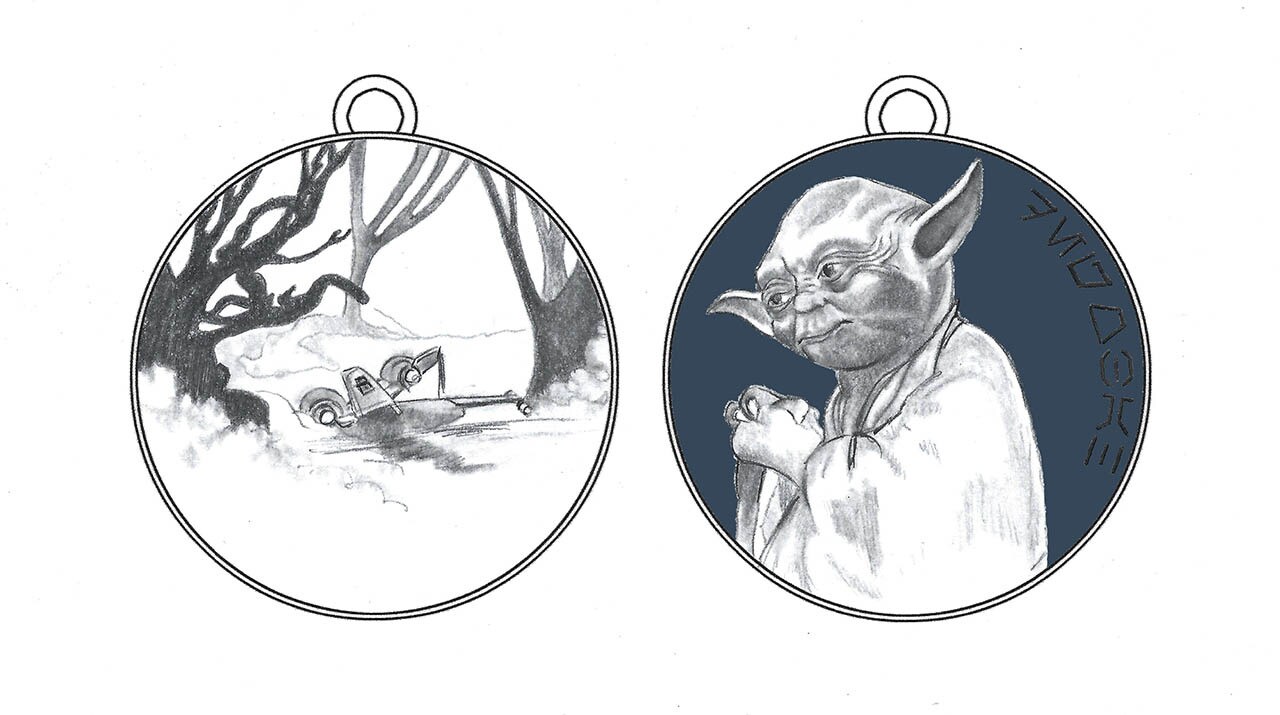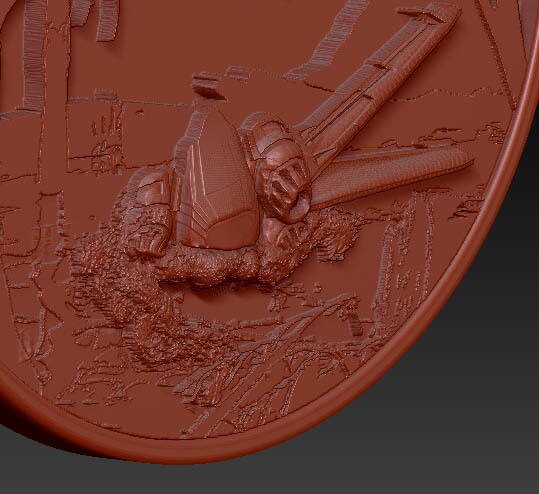 As a child Cimino identified with the lovable rogue Han Solo. "He was this cool, laid-back space scallywag who I wanted to emulate." But the new collaboration is more about unsung heroes than legends of the Rebellion. Alongside the AT-AT, an articulated GNK droid can be made to shuffle across a desk. A ring evokes Anakin Skywalker's former Padawan Ahsoka Tano. And a series of medallions act as cultural currency to render unforgettable characters and scenes in sharp relief.
Today, StarWars.com is excited to exclusively reveal the full collection, available for the first time at San Diego Comic-Con 2019 and online beginning July 18, 2019, with special sketches and insights from Cimino on her creative process.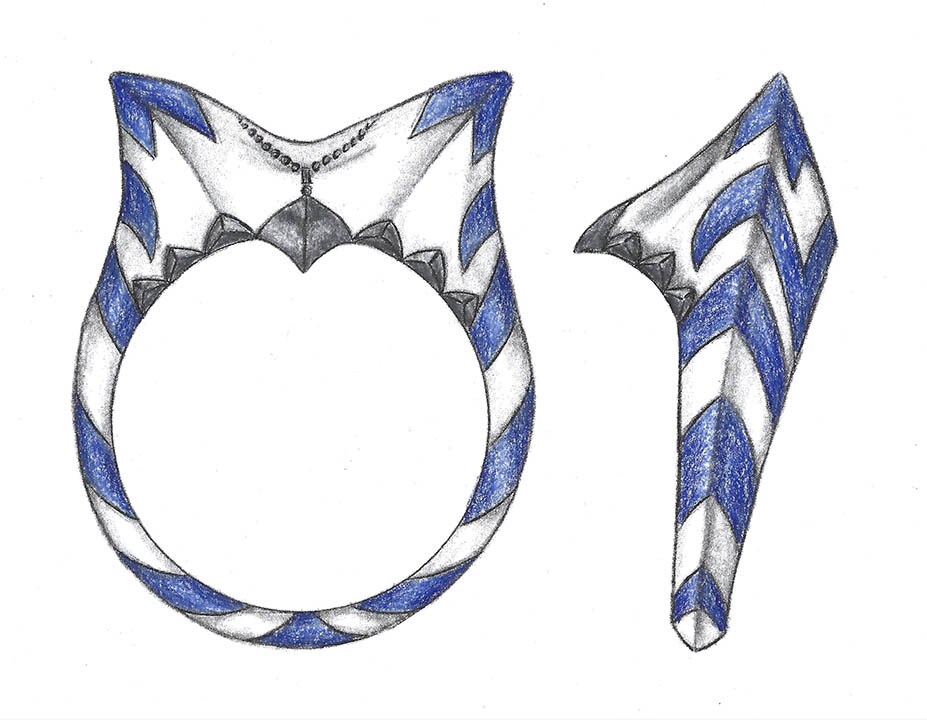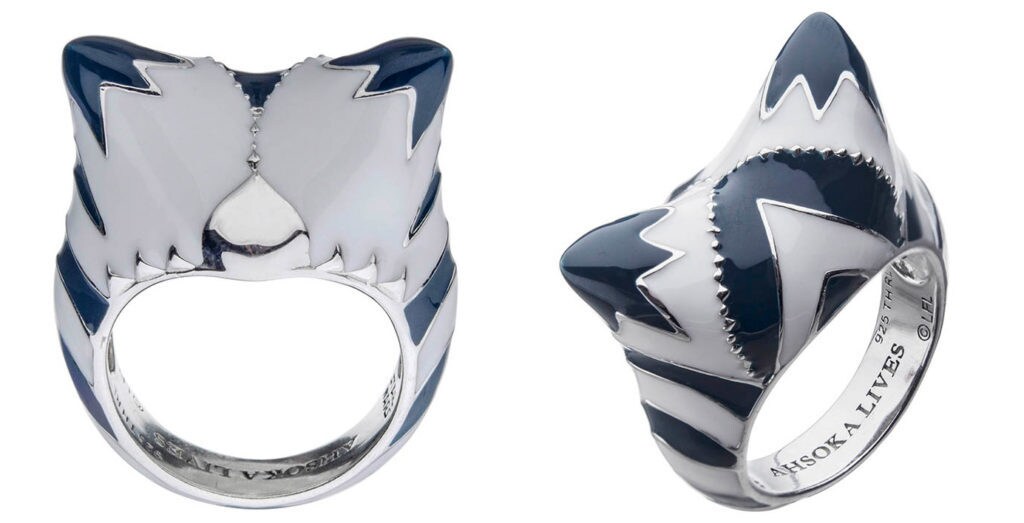 Ahsoka Tano ring
"Ahsoka lives." That's the hidden message etched into the band of the elegant Ahsoka ring, a silver and enamel piece designed to evoke the look of the Togruta's montrals. "The Ahsoka Tano ring is exceptional in that I got to design it with Ashley Eckstein, the voice of Ahsoka Tano in Star Wars: The Clone Wars and Star Wars Rebels," Cimino says, crediting the actor with the idea behind the simple inscription.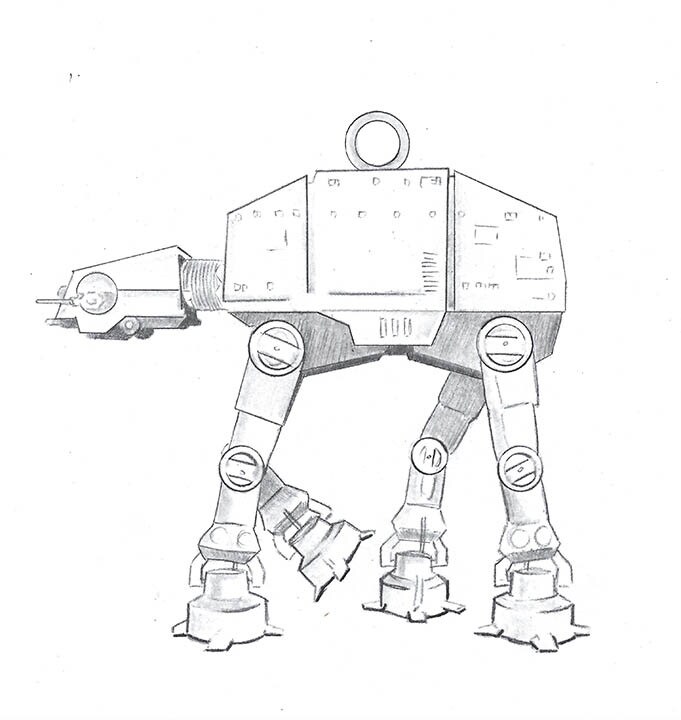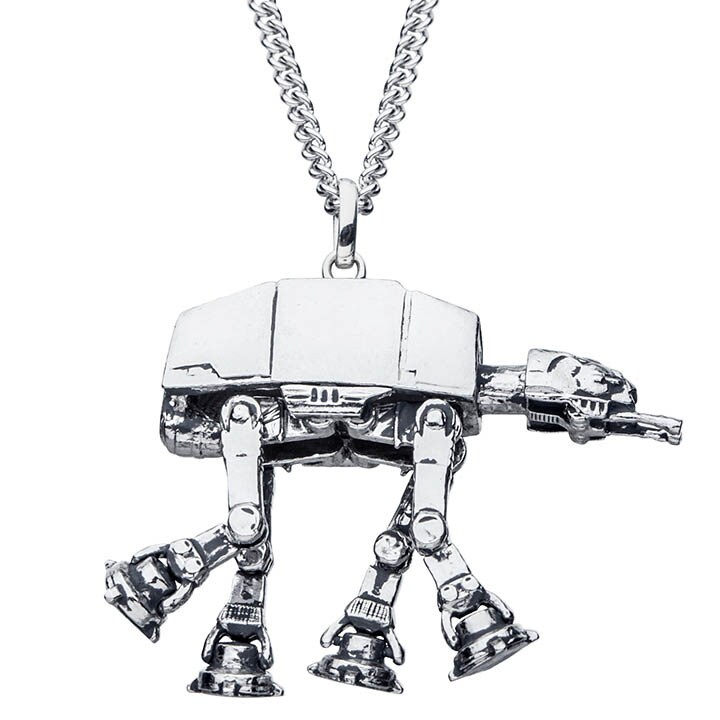 AT-AT necklace
"I couldn't resist animating the AT-AT -- it's such a unique and quintessentially Star Wars shape," Cimino says. As a kid, she always thought the Empire's fearsome all terrain walker looked an awful lot like an adorable animal. Plus, the design lends itself to Cimino's signature articulation, incorporated in many of her pieces. "Articulating each leg gave the AT-AT the ability to realistically walk and interact… and is totally me living my dream of having one as a pet," she says.
GNK droid necklace
The Star Wars Show has long celebrated the humble GNK power droid, but this may be the first time the boxy droids have been recreated in a jewelry line. "Gonk is a cult favorite," Cimino says, and her way of paying respect to the many background droids and mechanics in the Star Wars galaxy that don't always take center stage.