Enjoy the combined strength of tiki and Star Wars.
The world-renowned mid-century modern artist SHAG and tiki culture go together like power converters and Tosche Station. Now the famed designer has brought his distinctive style into the Star Wars galaxy with a collaboration that will be long remembered. 
This limited-edition collection of Star Wars-inspired tiki mugs from Geeki Tikis features legendary characters stylized in unique retro fashion. The first-ever collaboration between SHAG and Beeline Creative, creators of Geeki Tikis, we've taken inspiration from these pieces of art by creating distinctive drinks for each one.
But even if you didn't snag this set, fear not: they'll still pair well with any of Geeki Tikis' many Star Wars tikis.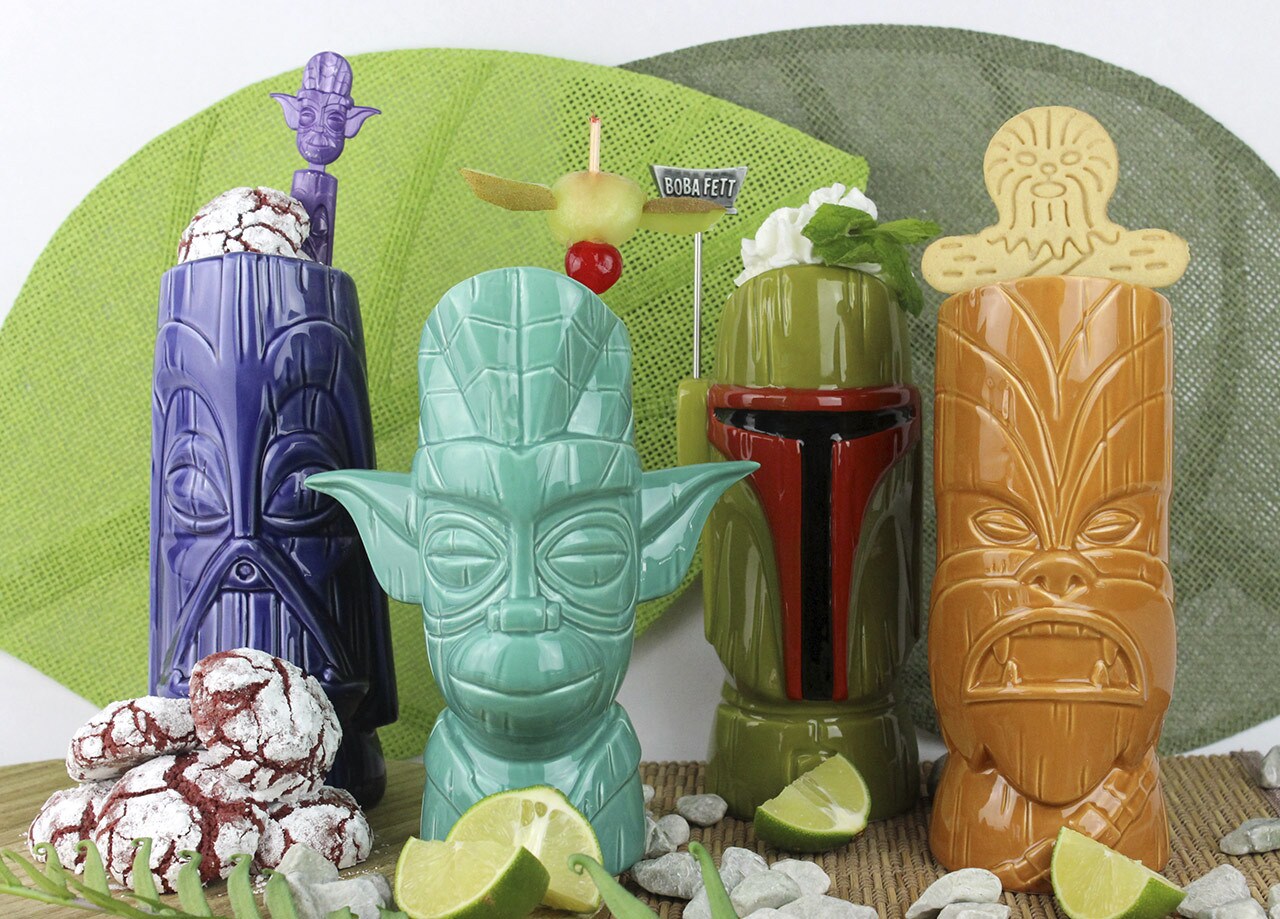 The Boba Fett Tiki is filled with Boba Frost, a sweet satisfying beverage featuring what else -- boba! The chewy tapioca balls are topped with a frosty mint shake, refreshing for any bounty hunter on the run.
For thirsty Wookiees, the Chewbacca Tiki is filled with a very special kind of root beer float. This Rawr Beer Float is made with traditional root beer but the twist is the chocolate ice cream that gives it its own unique flavor.
The finest Outer Rim swamp water is nothing compared to Dagobah Punch. The Yoda Tiki is filled with this fizzy lime concoction and topped off with a fruity ode to the Jedi Master.
Finally, Lord Vader's recipe is an homage to the planet that houses his personal fortress, while cookies that emulate the lava of the fiery terrain are ready to be dipped in a tall tiki of milk.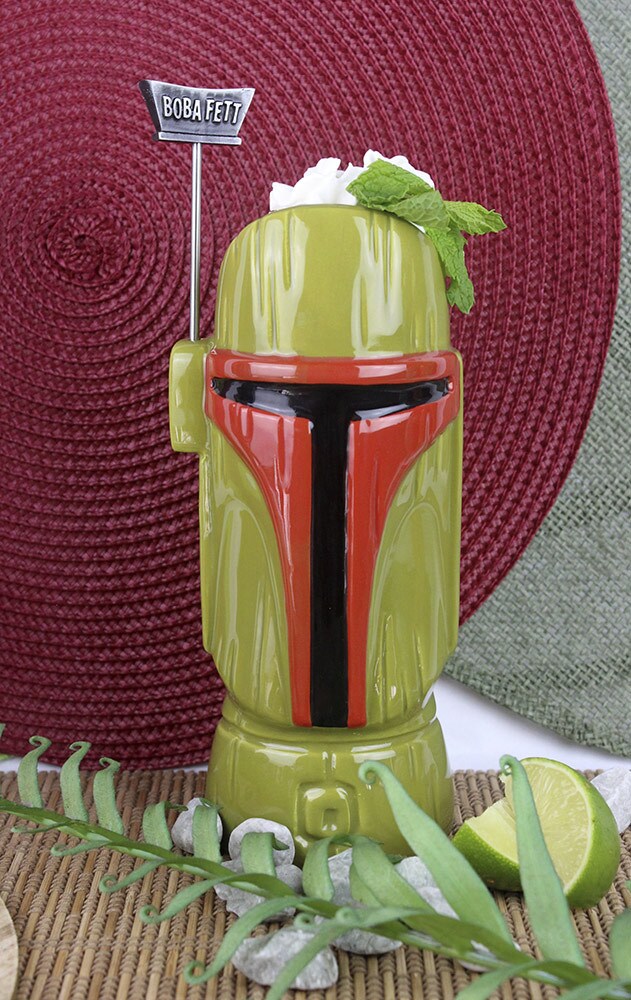 Boba Frost
Ingredients: