Embrace this tasty walking carpet treat with StarWars.com's easy recipe.
Wookiees may be able to pull people's arms out of their sockets, but they are also known to give the best hugs. These fun cookies feature the Kashyyyk natives holding tight onto a sweet holiday candy cane. Look closely and you may even spot Chewbacca holding onto a tiny edible pie porg...
Whether you're celebrating Life Day or another holiday this season, family and friends would love to receive a few of these huggable, festive, Chewie treats.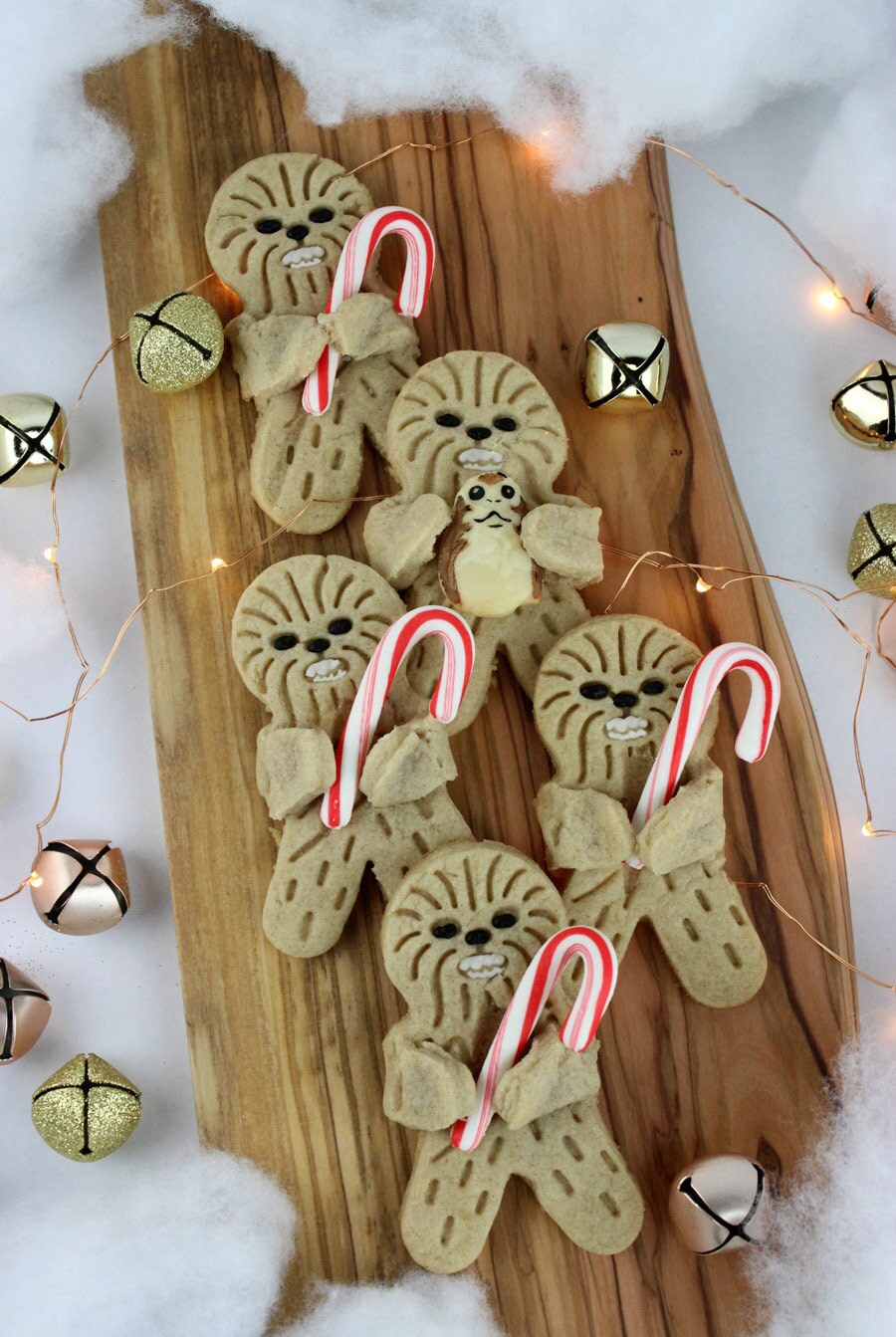 Holiday Hug Wookiee Cookies
What You'll Need:
Chewbacca cookie cutter from ThinkGeek
Piping tips
Black icing
White icing
Mini candy canes
Ingredients:
3 cups all-purpose flour
½ teaspoon baking powder
½ teaspoon cinnamon
Pinch of salt
1 cup (2 sticks) unsalted butter, softened
1 cup brown sugar
1 egg
1 teaspoon vanilla
Step 1: In a medium bowl whisk together the flour, baking powder, cinnamon, and salt. Set aside.
Step 2: In the bowl of an electric mixer cream the butter and brown sugar until combined.
Step 3: Add the egg and vanilla, then slowly add in the dry ingredients just until the dough comes together.
Step 4: Split the dough into two and wrap in plastic wrap. Chill until you are ready to use.
Step 5: Preheat the oven to 350 degrees. Prep baking sheets with silpats or parchment paper.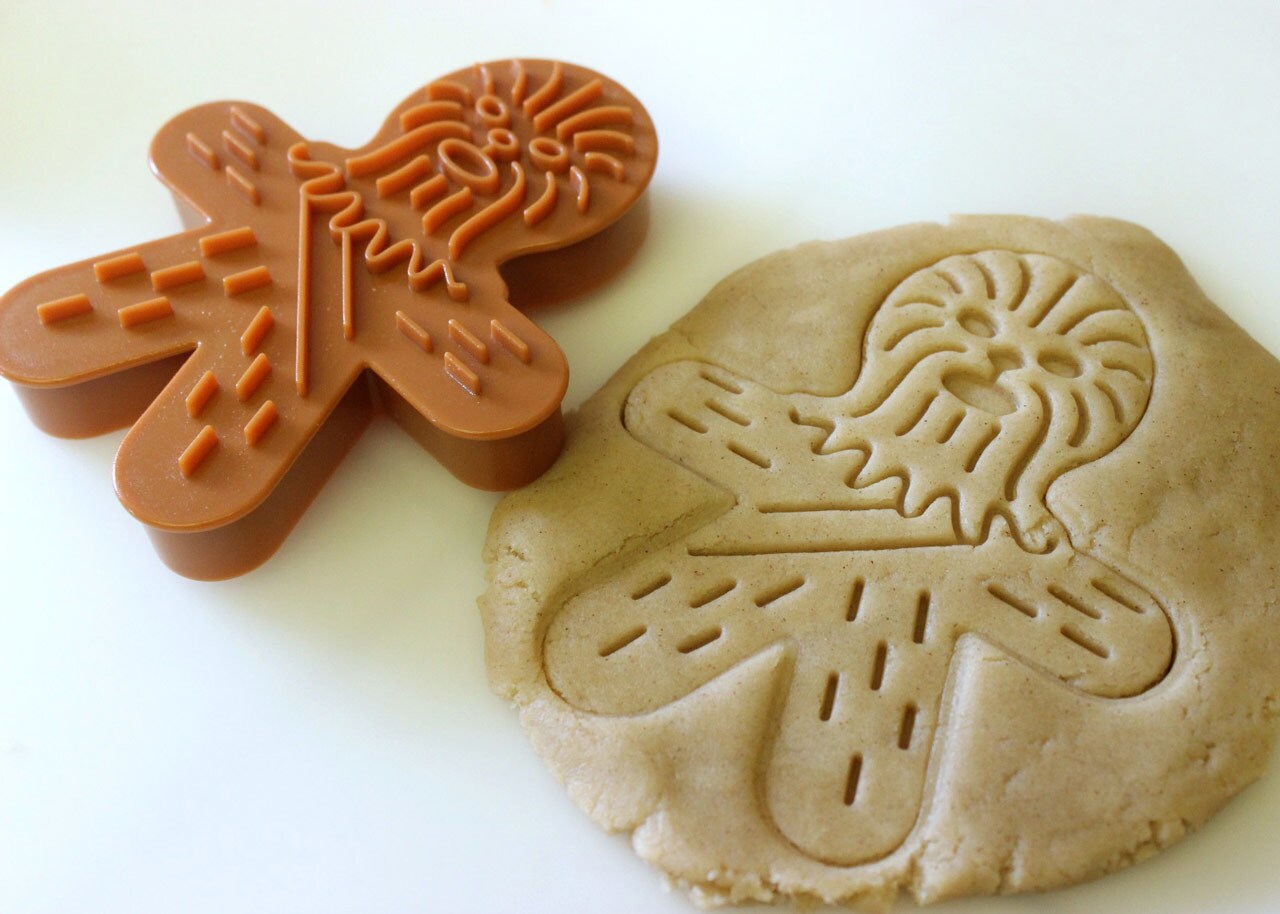 Step 6: Roll out the dough to about 1/4 inch thick. Use a cookie cutter to cut and press the shapes, then transfer them onto the prepped baking sheets.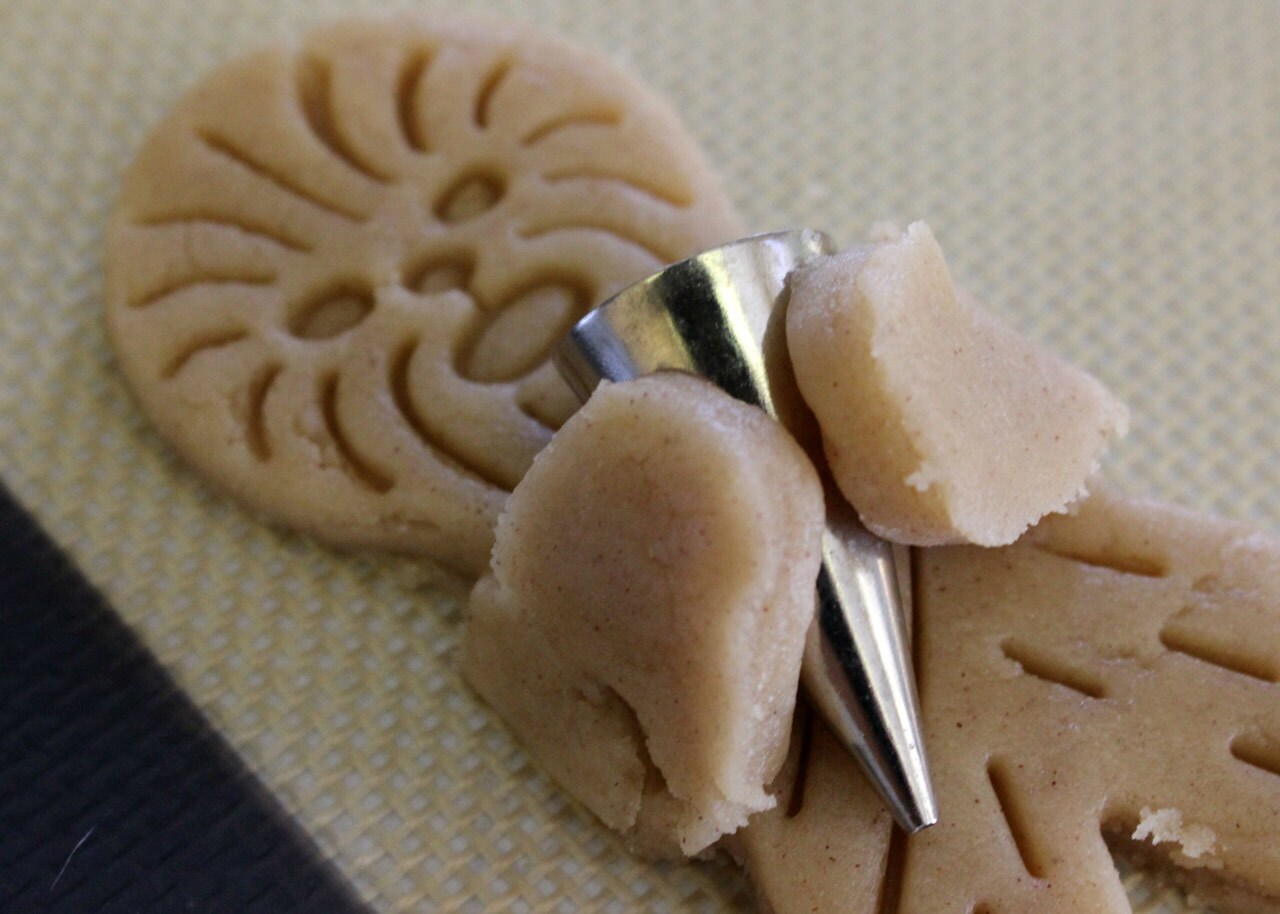 Step 7: Place a piping tip in the center of the cookie. Carefully fold the arms over to grasp the piping tip.
Step 8: Bake for 10 minutes, let cool on a wire rack. Once cooled, slowly slide out the piping tip.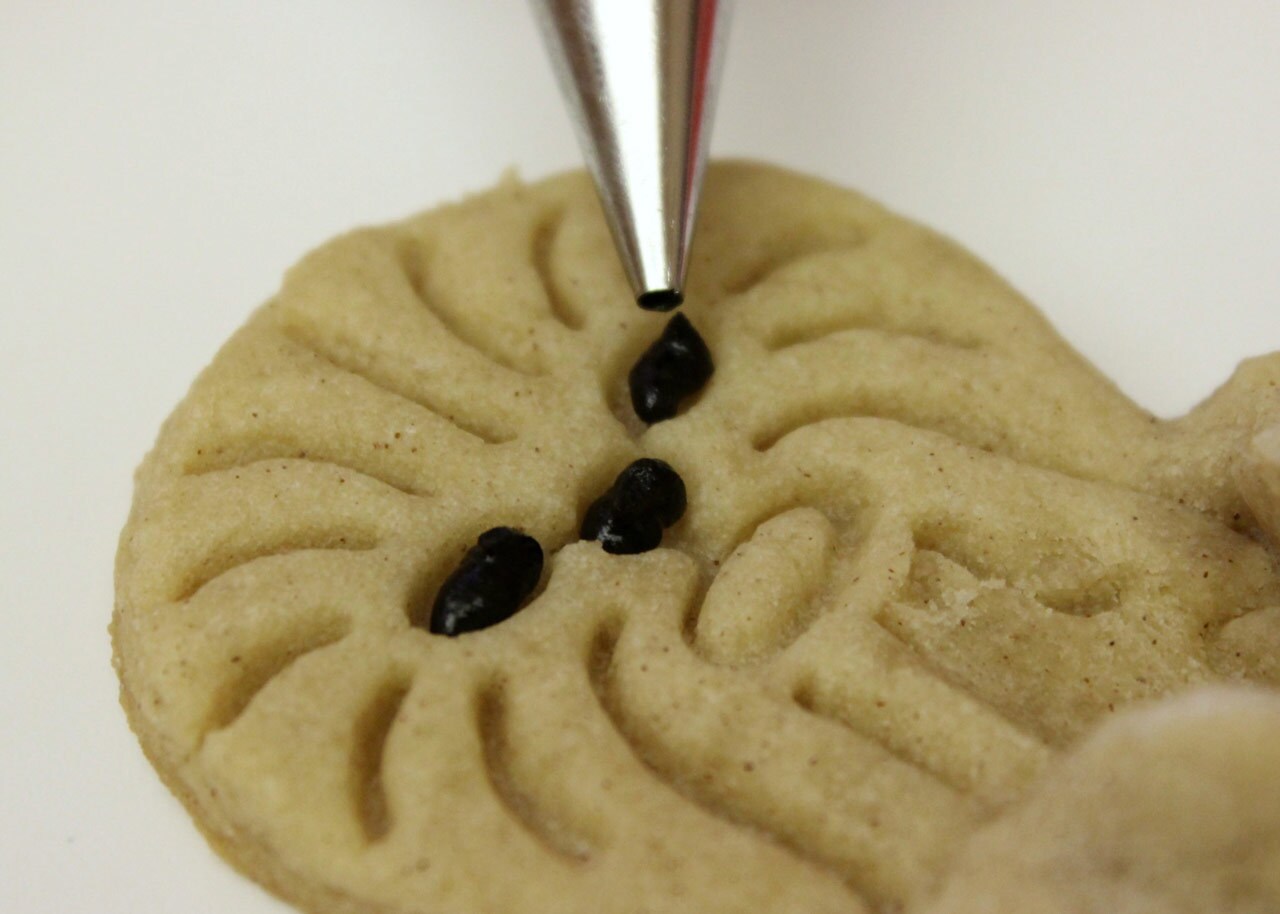 Step 9: With a #4 tip and black icing, add the eye details. Then use a #4 tip and white icing to add the teeth. Let the icing dry.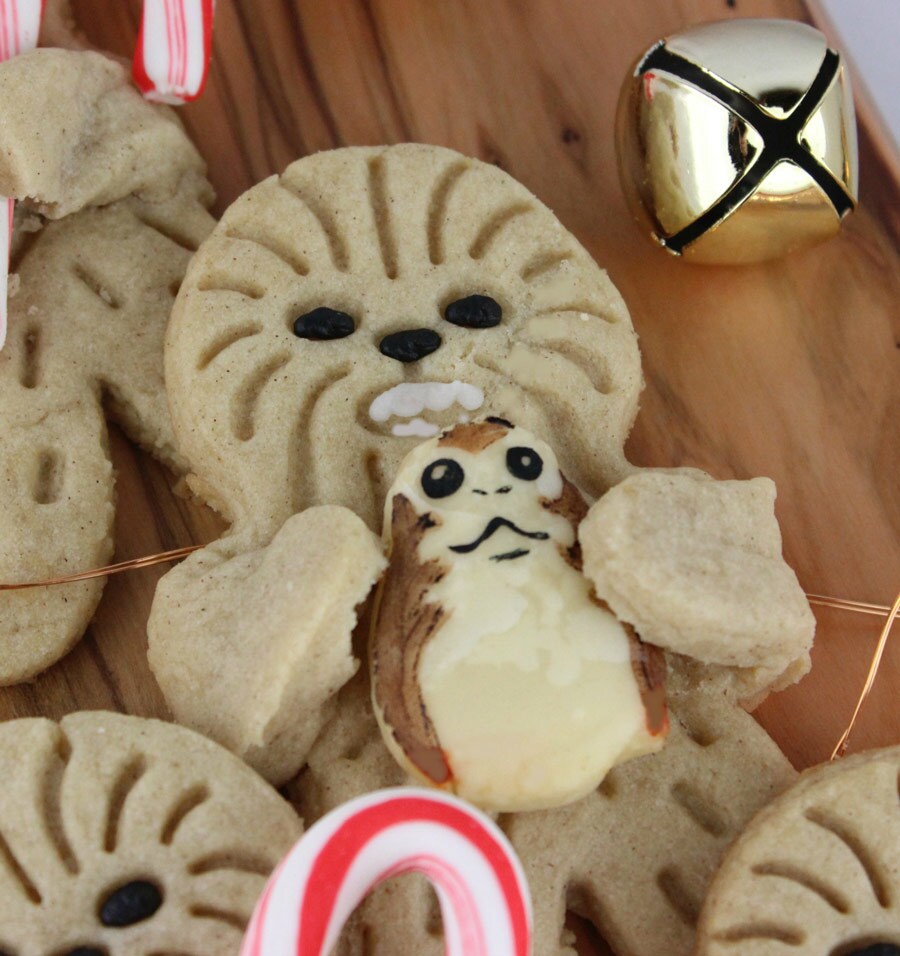 Step 10: To serve, place an unwrapped candy cane into Chewbacca's arms, also add pie porgs if using.
Enjoy this holiday treat, which is sure to please from Kashyyyk to Ahch-To.
Jenn Fujikawa is a lifestyle and food writer. Follow her on Twitter at @justjenn and check her Instagram @justjennrecipes and blog www.justjennrecipes.com for even more Star Wars food photos.