Learn to build your own astromech -- with garlic, bacon, and avocado.
January 29 is National Corn Chip Day and what better way to spend this a-maize-ing holiday than with a hearty astromech dip as a companion?
This creamy hors d'oeuvre is an homage to droids that help in battle. Made with savory garlic and bacon, this appetizer's green detailing comes from velvety avocado, to give it the distinguishing features of R2-A6, the astromech that was part of the Bravo Squadron in the Battle of Naboo.
Battle hunger with this R2-A6 Garlic Bacon Dip and a side of chips on National Corn Chip Day!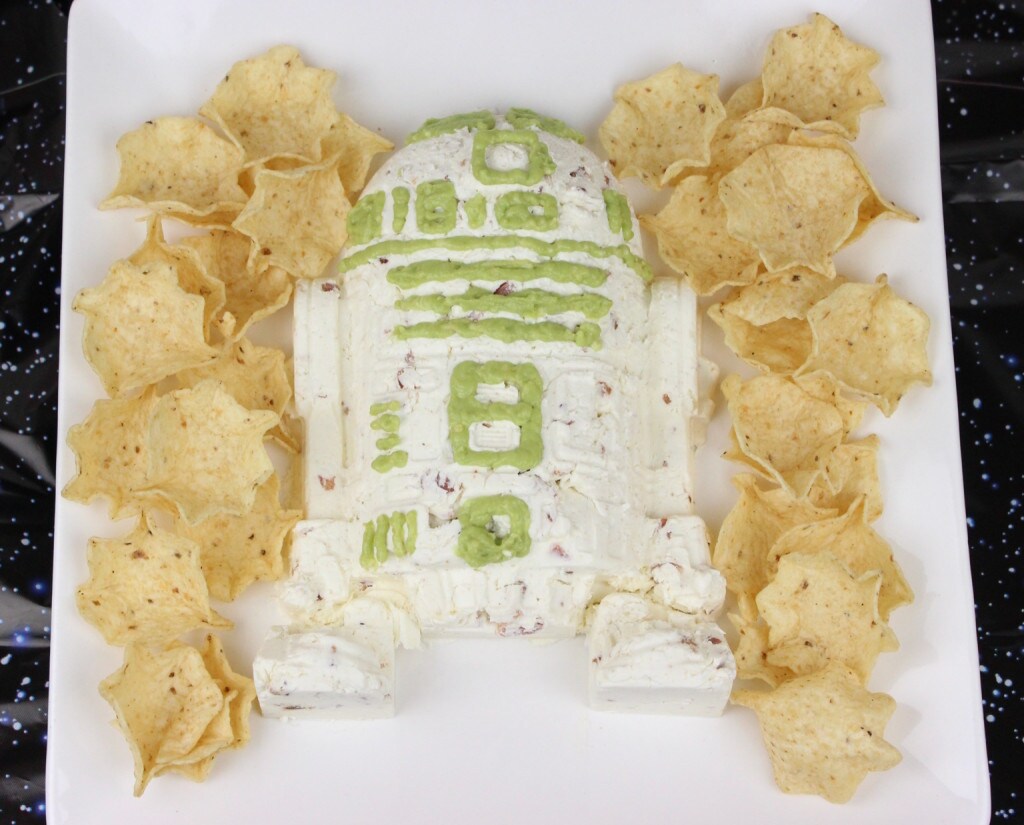 R2-A6 Garlic Bacon Dip
You'll need:
1 Kotobukiya Star Wars R2-D2 Deluxe Silicone Tray
Corn Chips
Ingredients:
2 (8 ounces) packages cream cheese, softened
1 cup sour cream
3 slices bacon, cooked and diced
2 cloves garlic, minced
1 teaspoon cumin
1 teaspoon onion powder
dash of cayenne powder
squeeze of lemon
salt and pepper
1/2 avocado, ripe
Directions:
1. In the bowl of an electric mixer stir together the cream cheese, sour cream, garlic, cumin, onion powder and cayenne.
2. Stir in the lemon and season with salt and pepper and set aside.
3. Spoon the cream cheese mixture into the silicone mold, pressing into the corners to fill all the areas.
4. Cover with plastic wrap and refrigerate or freeze until solid.
5. Unmold the dip onto a platter.
6. In a small bowl mix together the half avocado and a little bit of lemon juice and whisk until smooth. Spoon into a piping bag and pipe the avocado over the green details of R2-A6.
7. Serve with corn chips.